Toronto
Listed Luxe
Historic Coach House Boasting Hard Loft Vibes in Moss Park Asks $4.2M
While lofts might be a dime a dozen in Toronto, it's rare to stumble upon a duplex that offers all the trappings of a quintessential hard loft.
Tucked away from the hustle of the city in Moss Park, this remarkable space is located in a former coach house that was built in 1910, so in addition to coming with all the characteristics shared by lofts of this era across the city, it's also coming with over 100 years of history.
We imagine a writer, artist, or other creative once called this space home, as they could work on their crafts into the late hours before stumbling into bed.
With 4-bedrooms, 6-bathrooms, and over 4,300-sq.ft of living space, this spacious, multi-unit, multi-functional space offers the perfect environment for those looking to live, work, and play all under one roof.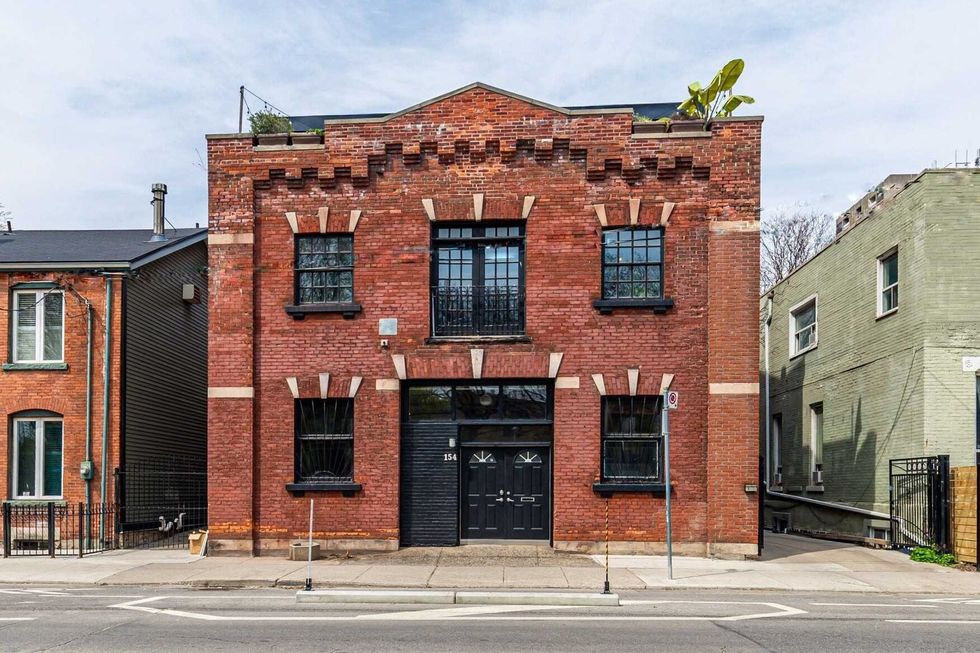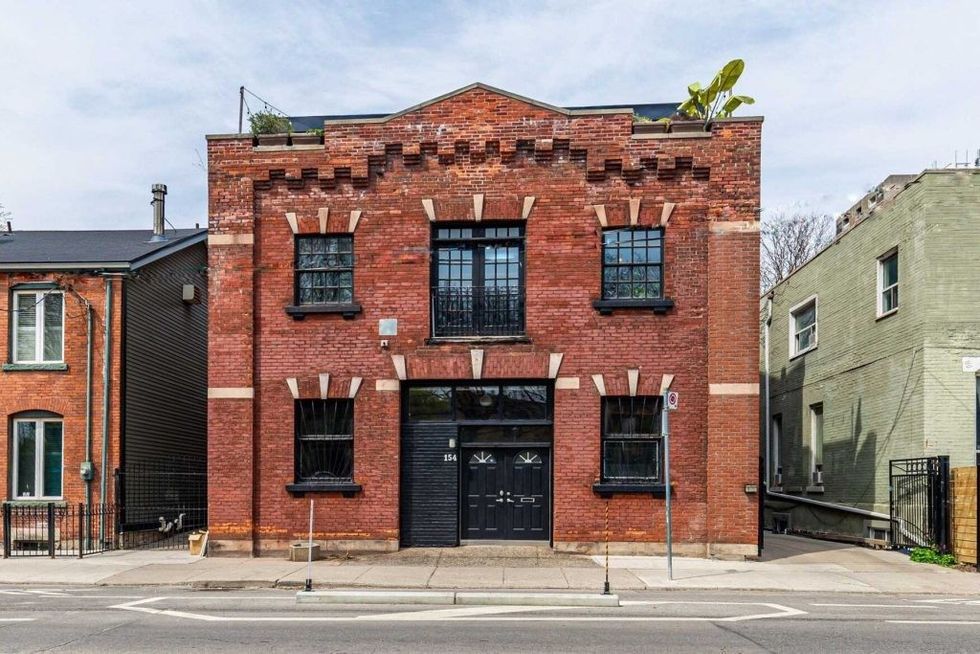 READ: Unfinished Bridle Path Mansion Across from Drake's House Asks $45M
Complete with 14 rooms, including two kitchens, spread across three floors, the property could also work as a multi-generation living space, or serve as extra rental income.
From the outside, the unassuming brick building looks similar to the neighbouring properties, but as soon as you step inside, you'll quickly realize that this is one of the most unique properties in the city.
Inside, the soaring ceilings, exposed brick and wood beams, large windows, exposed ductwork, and open floor plan will stop you in your tracks. And while those architectural elements can often make a space feel unwelcoming, this home gives off a cozy and lived-in vibe.
On the spacious main floor, you'll find an open-concept living/dining space that seamlessly transitions into the chef's kitchen, making it the perfect area for family and friends to gather.
There's also a large principle bedroom, complete with a 4-piece ensuite and built-in closet, on this floor in addition to a den that has access to the laundry room.
Specs:
Address: 154 Shuter Street
Style: 3-storey
Bedrooms: 4
Bathrooms: 6
Size: 3,500-5,000-sq.ft
Lot Size: 44.06 x 52.12 Feet
Price: $4,277,700
Taxes: $8,366 /yr
Listed By: Slavens & Associates Real Estate Inc., Brokerage
Upstairs, you'll find two more cozy bedrooms and a spacious living space that includes a beautiful kitchen and ample storage. Ascend up another flight of stairs and you'll find a spacious area that could be used as a workspace, while a discrete spiral staircase will lead you to a small loft that overlooks the floor below, and could be used as a private reading nook or where you go to escape from the rest of the home.
Easily one of the highlights of the home is the spacious outdoor terrace where the unobstructed city views are endless. Plus, there's ample space for entertaining, which will surely come in handy once the warm weather returns and COVID gather restrictions are lifted.
Whether you're interested in buying a place where various tenants could help you chip away at the mortgage, or you'd rather call the entire space home and perhaps transform the third floor into a spacious workspace, this unique property is a far cry from any of the lofts and duplexes you're likely used to seeing in the heart of the city.
You can see so for yourself below.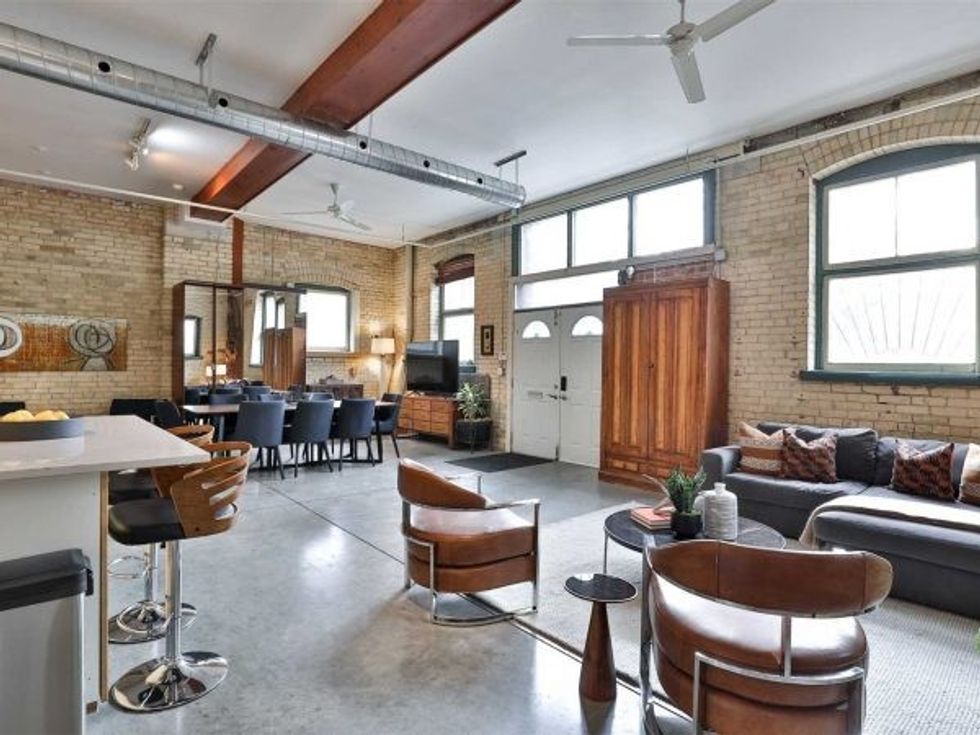 *The photos taken in this article were taken by Jordan Prussky.