---
There will soon be new, experience-rich life breathed into the site of the former Loews Theatre in downtown Montreal. 
The upcoming Mansfield Condos development deserves a standing ovation for its innovative design and suite of convenient -- and shamelessly indulgent -- amenities. 
Led by Brivia Group, in partnership with China-based Tianqing Group, demolition and construction is underway on what will become a vibrant 19-storey residential and commercial space in the heart of Montreal's shopping, wining, and dining scene. Here, luxurious living couldn't be more convenient.
The development will sit on Ste. Catherine St. just west of Mansfield St, where the iconic Loew's Theatre opened its doors in 1917 and functioned as an arts hub until 1999. A fitness centre then occupied the original space. While Brivia Group has a history of fully restoring buildings, due to a combination of existing damage, structural issues, and safety concerns, this was not possible for the home of the former theatre.
READ: This New Port Credit Condo Build is Eco-Conscious and Chic
So, a pristine new tower will rise where it once stood. Mansfield Condos will house a total of 248 units, ranging from studios to three-bedroom homes. But that doesn't mean its "dramatic" past is forgotten.
Brivia has worked closely with the firm of Béïque Legault Thuot Architectes (BLTA) to develop a project inspired by the various functions played by 1228 Mansfield over the decades. While futuristic in design -- with no shortage of sleek steel and glass -- the mixed-use building will incorporate elements of its storied past, as reflected in things like a new dome structure over the main entrance that pays homage to the original cupola, art deco-inspired touches, and a pedestrian alleyway with a vibrant mural filled with nods to Loew's Theatre. Mixing old with futuristic, a portion of this alleyway will be heated, making for quick snow removal in the winter months.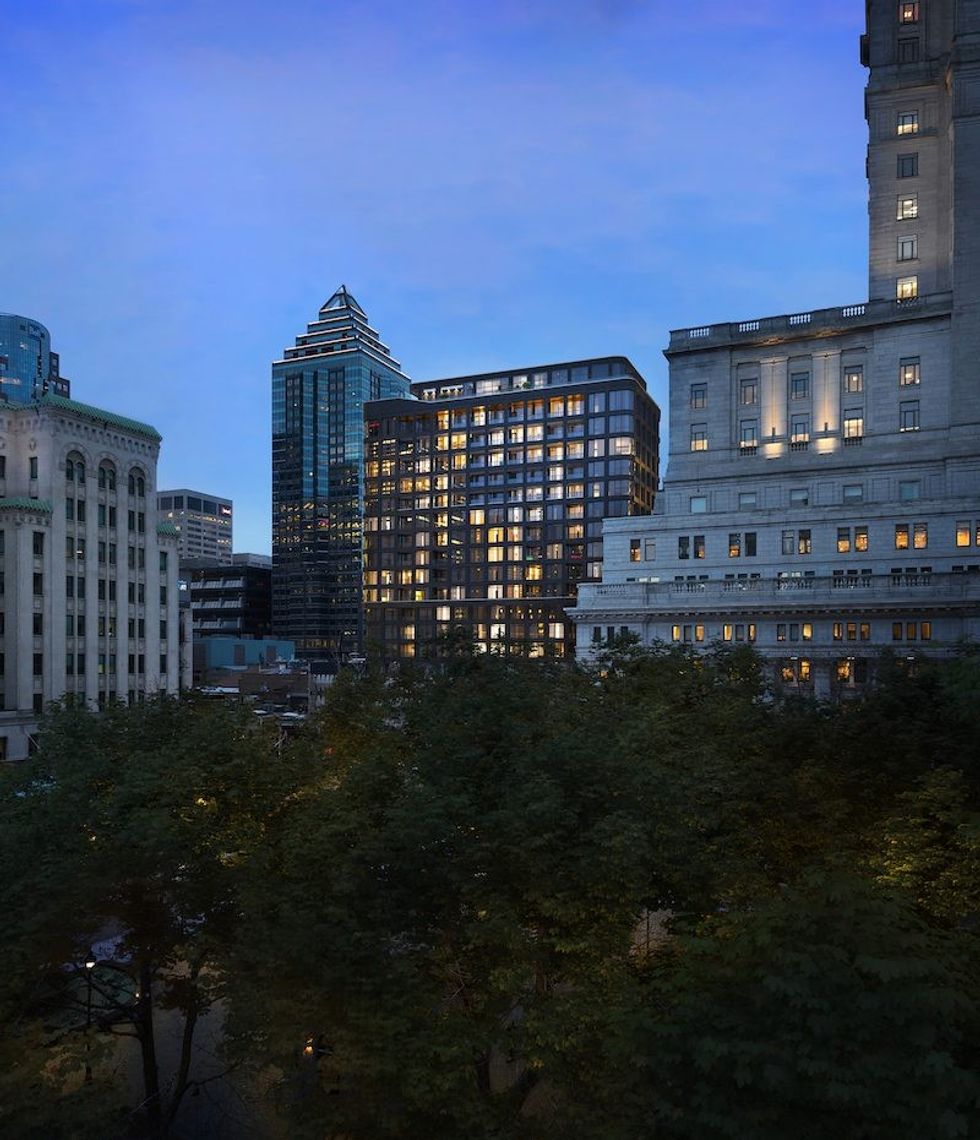 Also on the tech front, the building will be entirely touch-free for residents. All doors, from the lobby to the elevator to their unit, can be controlled via smartphone app.
While the design and tech elements are impressive, the condo's real draw for many will be its thoughtful suite of amenities, which include everything from health-focused to lounge-facilitating perks. This includes an indoor golf simulator, a workout and yoga room, a luxurious spa and sauna, work spaces, conference rooms, a wine bar, and -- the star of the show -- a stunning infinity pool and outdoor lounge with sweeping views of downtown Montreal. You literally never have to leave. However, the city action just outside the front doors provides an alluring reason to step out for the evening, should the heart desire.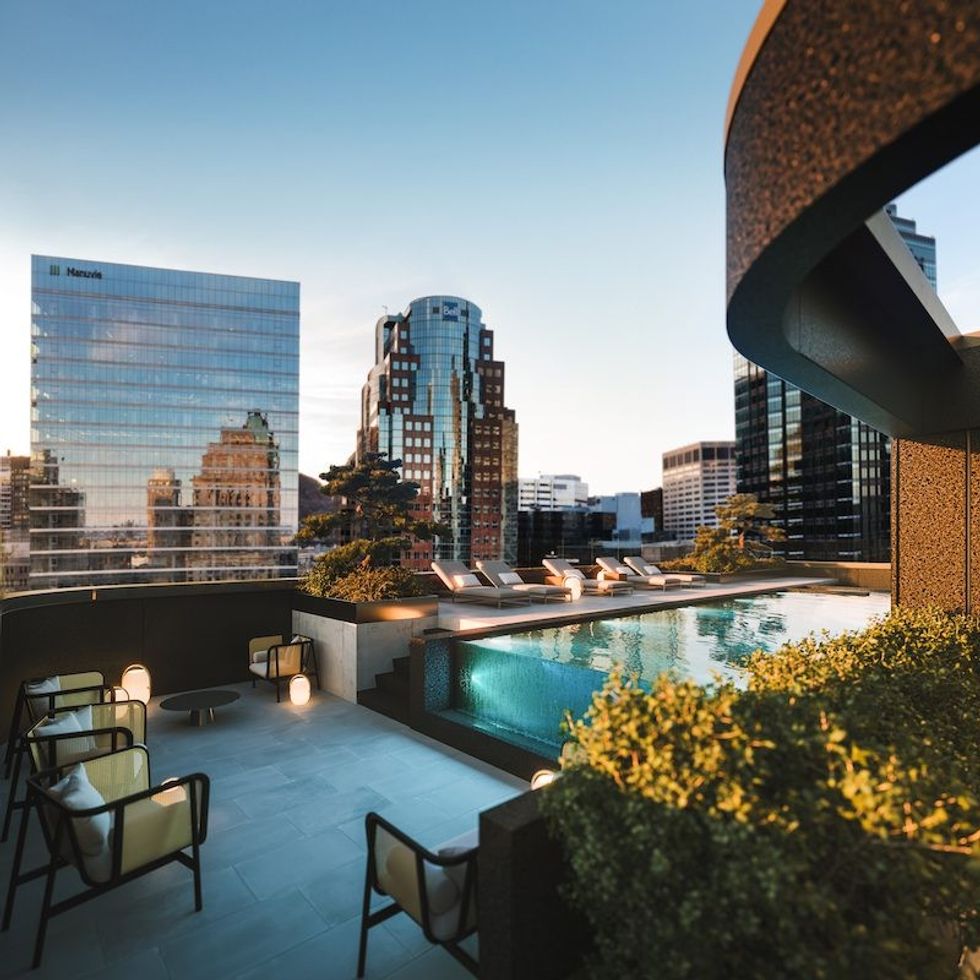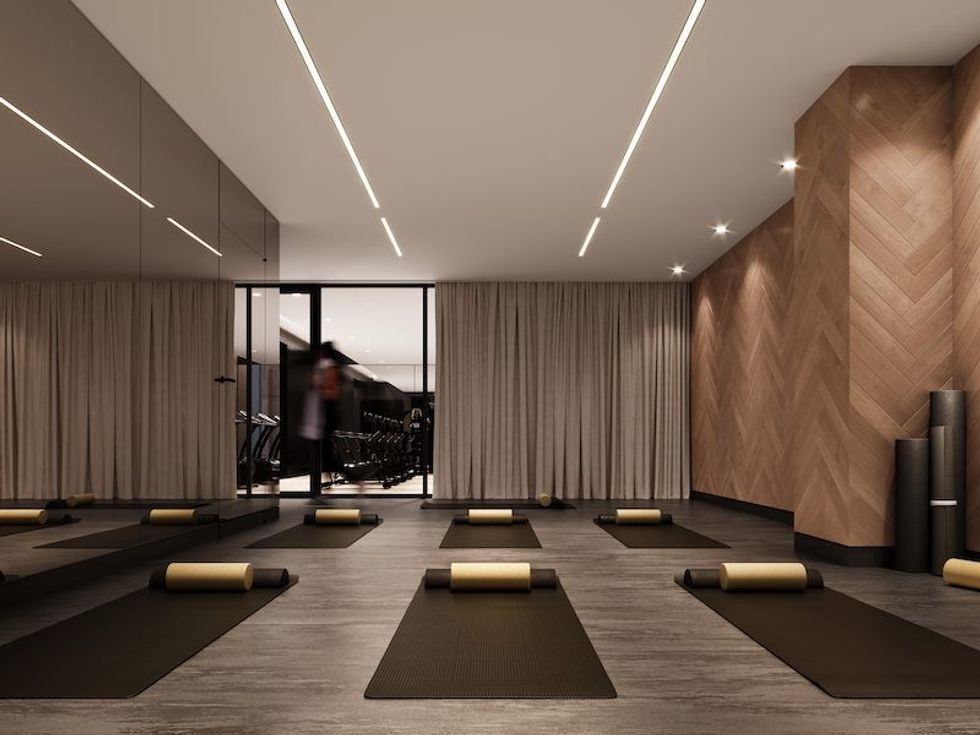 "The enormous success of Brivia Group's previous projects in downtown Montreal confirms buyers' strong interest in reclaiming this part of the city and living there," said Kheng Ly, founder, President and CEO of Brivia Group.
"Demand for downtown residential units is not diminishing. With this brand-new project, Brivia Group is offering buyers a unique opportunity to be in the heart of the action and perpetuates our tradition of excellence and quality. In addition to its very special location, the site's historic heritage character cannot be overlooked. The 1228 Mansfield address has long been a significant cultural gathering place. This is something we have considered in developing the project."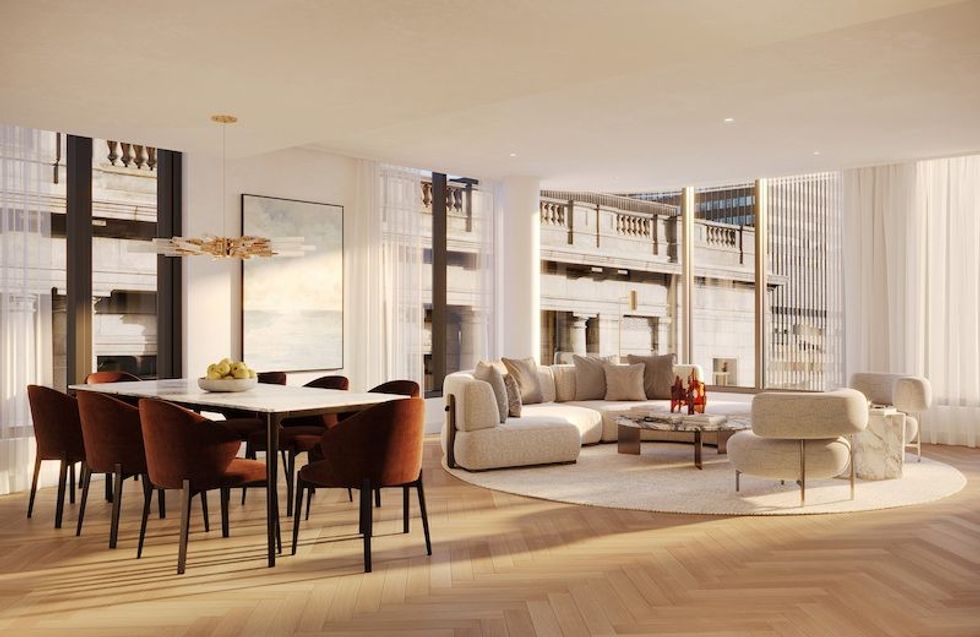 Naturally, suites at Mansfield Condos are in hot demand. So, those looking to become future owners should act soon, before the curtain closes on available units in this show-stopping development. Click here to learn more.
---
This article was produced in partnership with STOREYS Custom Studio.
Future Developments