This fresh new addition to the Bedford Park neighbourhood looks like something from a storybook story, but, luckily, it's as real as the feelings it'll give you.
Distinctive, beautifully-located, and standing proud with a handsome stone, metal, and wood facade, 296 Elm Road is reminiscent of the sort of contemporary home you'd see featured in a futuristic film, or perhaps a Disney-Pixar creation. While fresh and modern, the home's exterior also exudes a comforting warmth, thanks to warm wood and slate blue-grey tones, plus the classic pointed roof design that the word "house" brings to mind.
---
The clean-yet-cozy design translates to the indoor experience as well. Neutral tones, soft curves, and massive windows that welcome the natural light all indicate, for example, this cinema-worthy pad would suit the standards of design in minimal hygge-hubs like Denmark or Norway.
The floorplan -- astonishing in itself, as gentle split levels will be found on each floor -- is complemented by extensive, custom, white oak woodwork throughout. Together, the layout and details of the home's design provide a calming effect on all those who enter.
READ: Rent: You Can Book a Stay at this Quaint Toronto Island Home
On the market via Paul Johnston of Right At Home Realty, it's to be expected that this spot would offer something different, a je ne sais quoi, compared to other homes you'll see across the city. Johnston has an eye for the special spaces, as seen through the District Lofts Penthouse and Laneway House listings that have already hit the market this year.
With four bedrooms and four bathrooms, the three-storey beauty boasts enough space for the whole family to find their groove; chefs-at-heart will appreciate the airy, organized kitchen, while a teen may, some days, transform the informal family room into a video-game-focused hideaway. And for anyone who finds their zen through a solid soak, the deep baths in this abode are just begging to be filled with bubbles.
What's more, the appeal of the outdoors can't be forgotten. Multiple upper-level walkout decks and a gorgeous, ground-level garden invite everyone to savour warm nights under the summer sky, brisk mornings with a cup of coffee, and -- in the winter -- a space where snow angels are welcome before cups of cocoa meet cold hands.
Specs:
With close proximity to South Riverdale, Englemount Lawrence, and Lawrence Park North, plus Avenue Road being only a block away, the home's location offers access to restaurants, grocery stores, and local shopping galore. Meanwhile, schools and the Yonge line are within a 20 minute's walk of the house.
Scroll through the property photos below, but only if you're prepared to be captivated by this gem-of-a-home's charms. And after you do, why not take the plunge? Storybook romances always have a happy ending, after all, and snagging this beauty would close the cover on yours.
EXTERIOR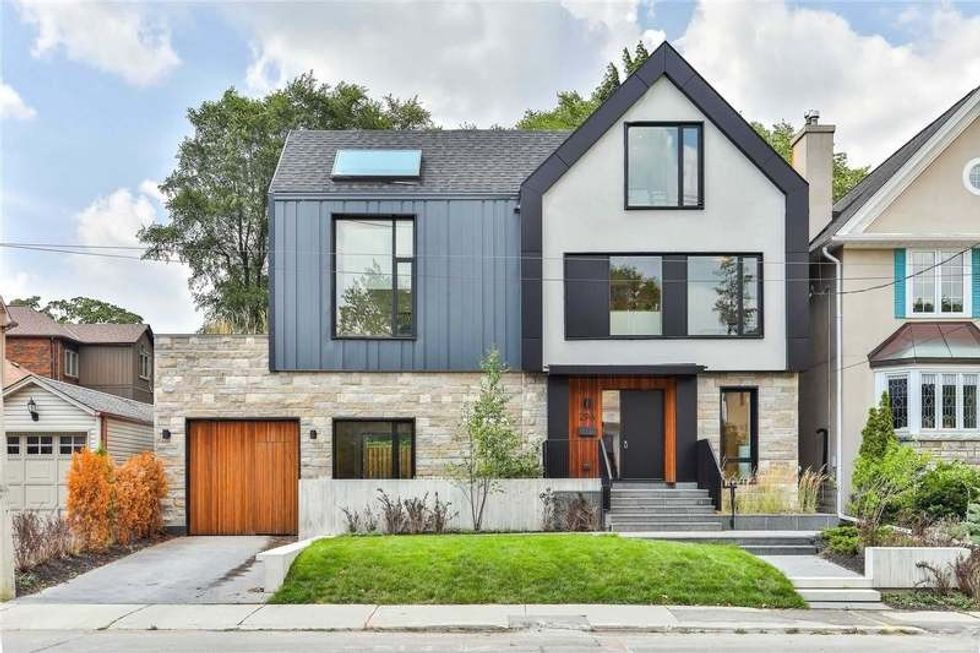 ENTRY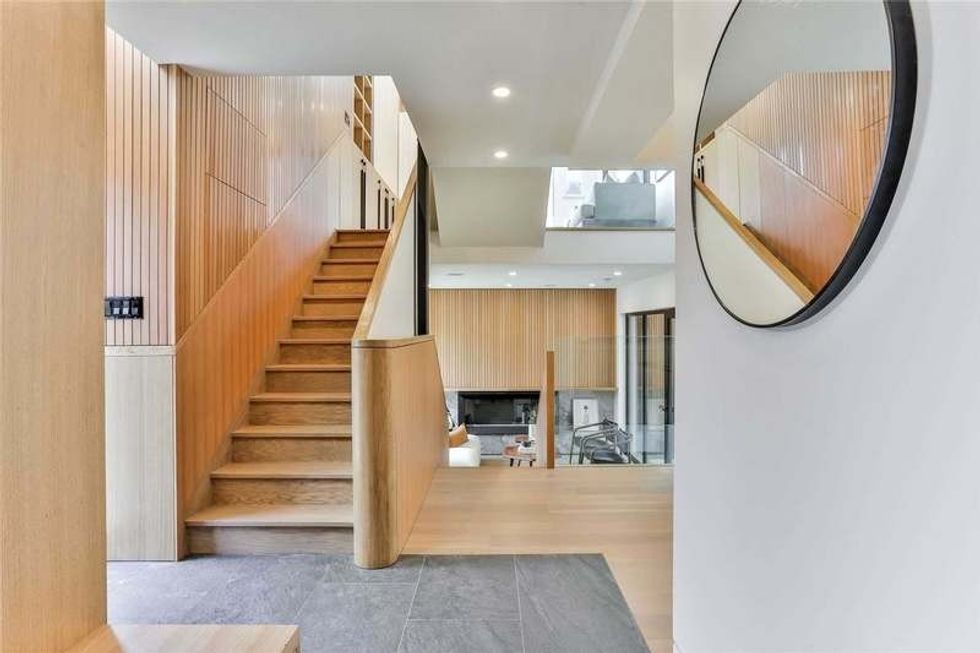 LIVING AND LOUNGE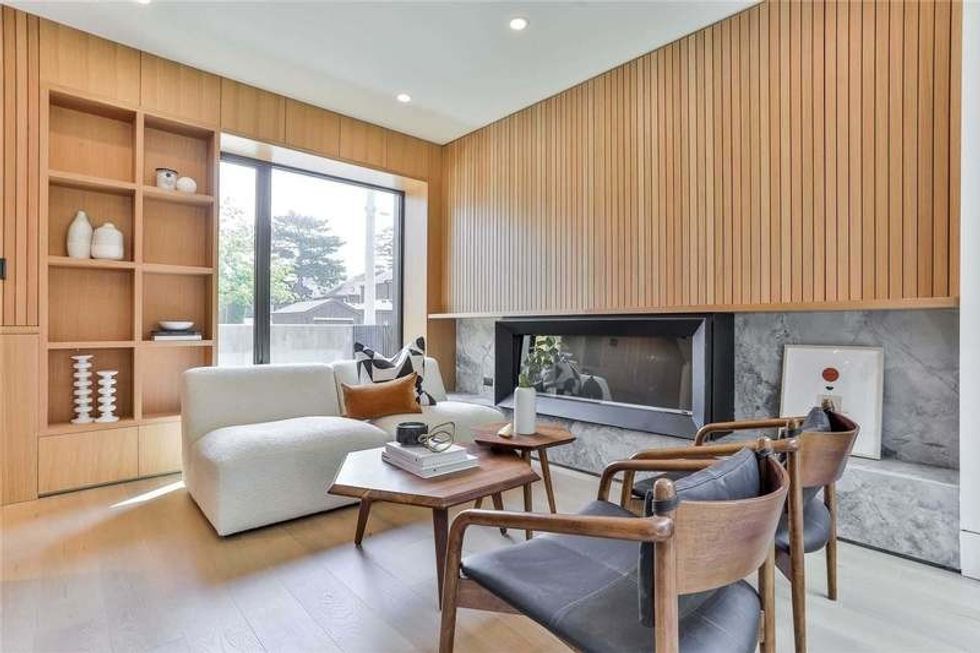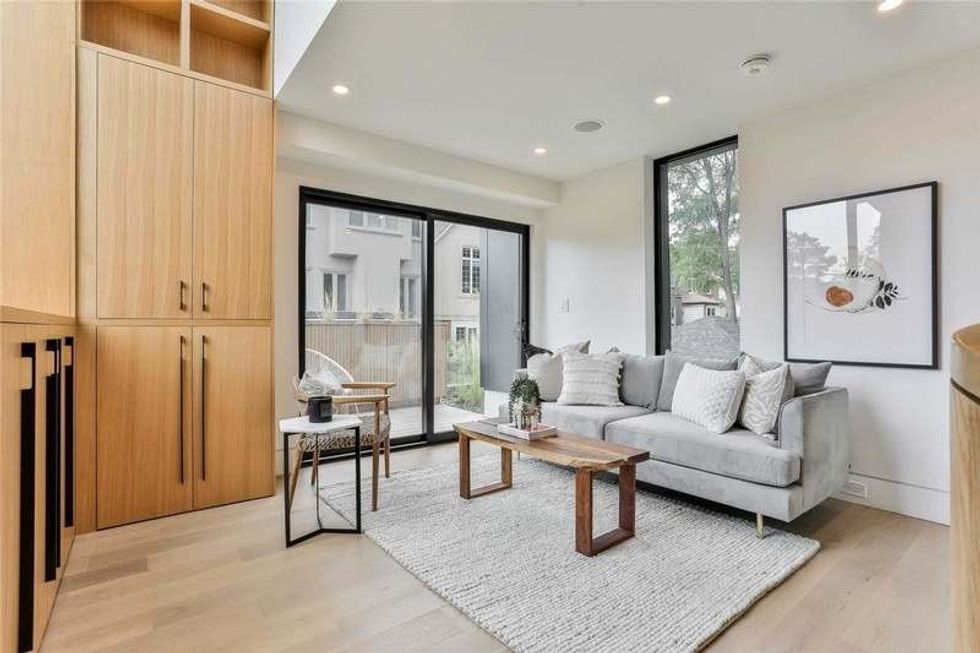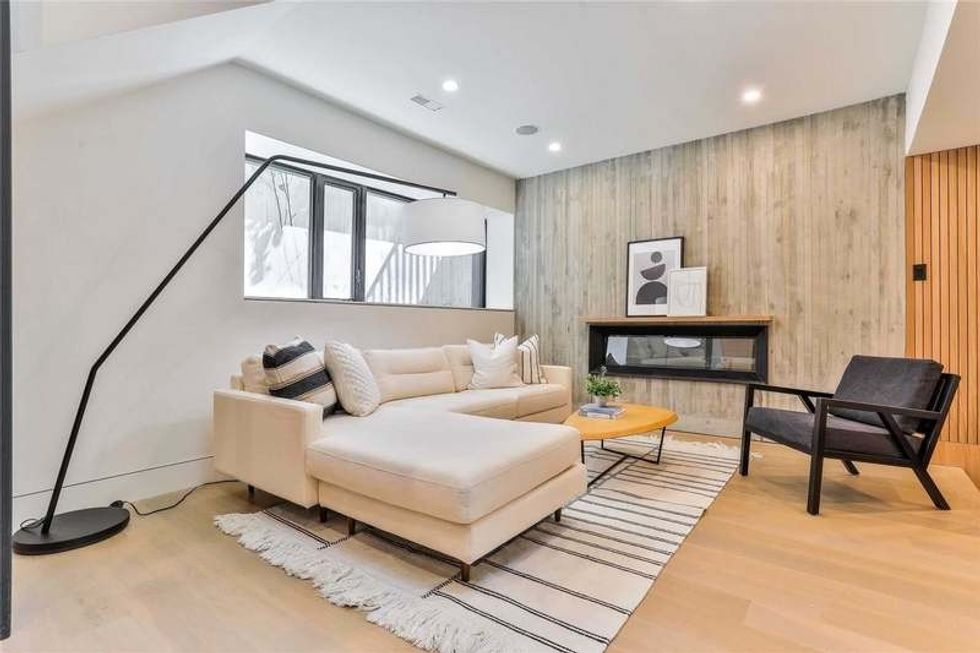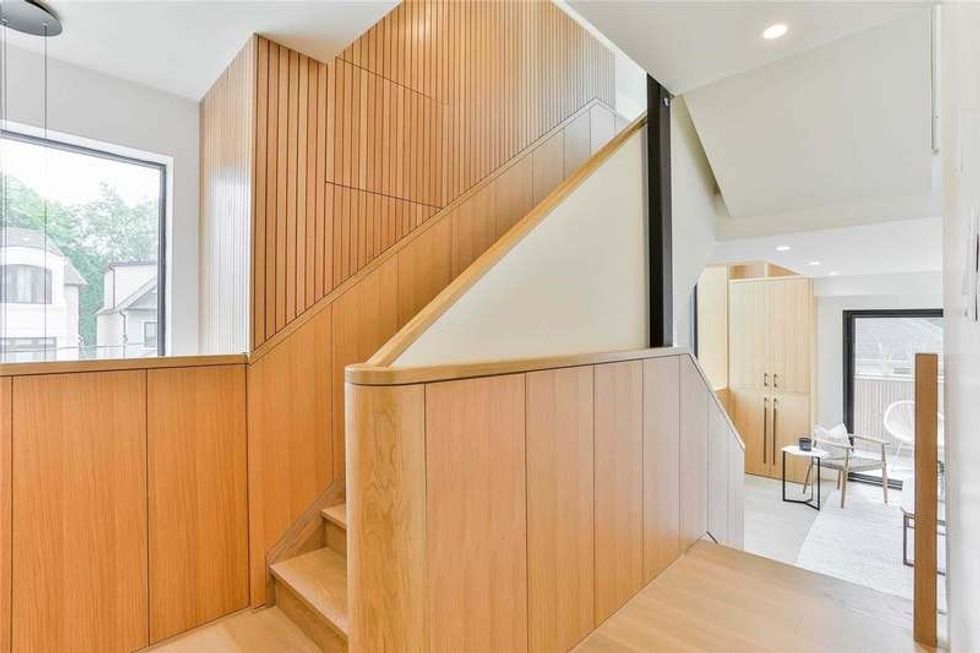 KITCHEN AND DINING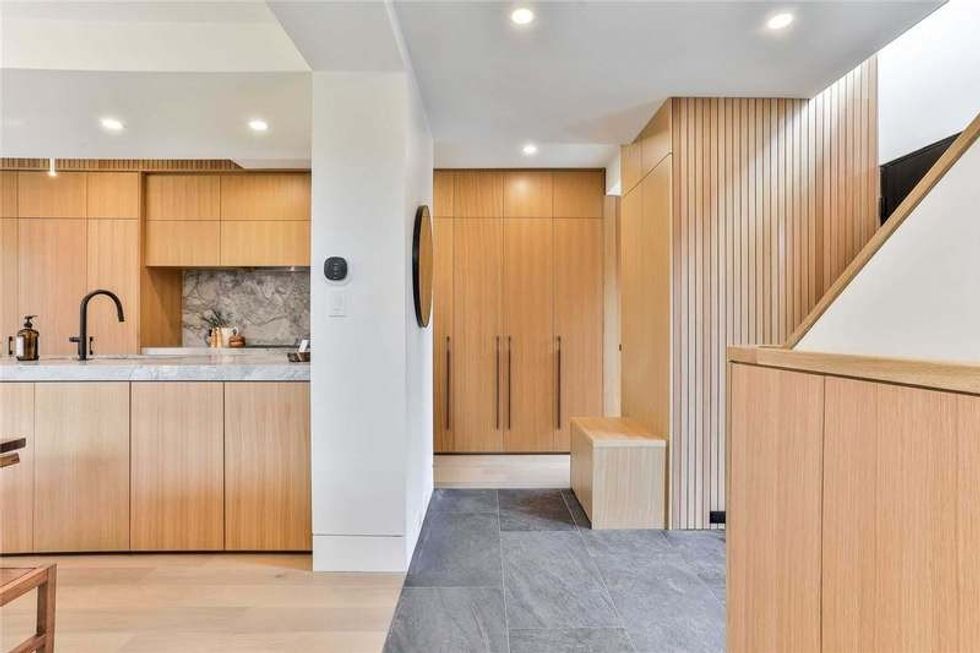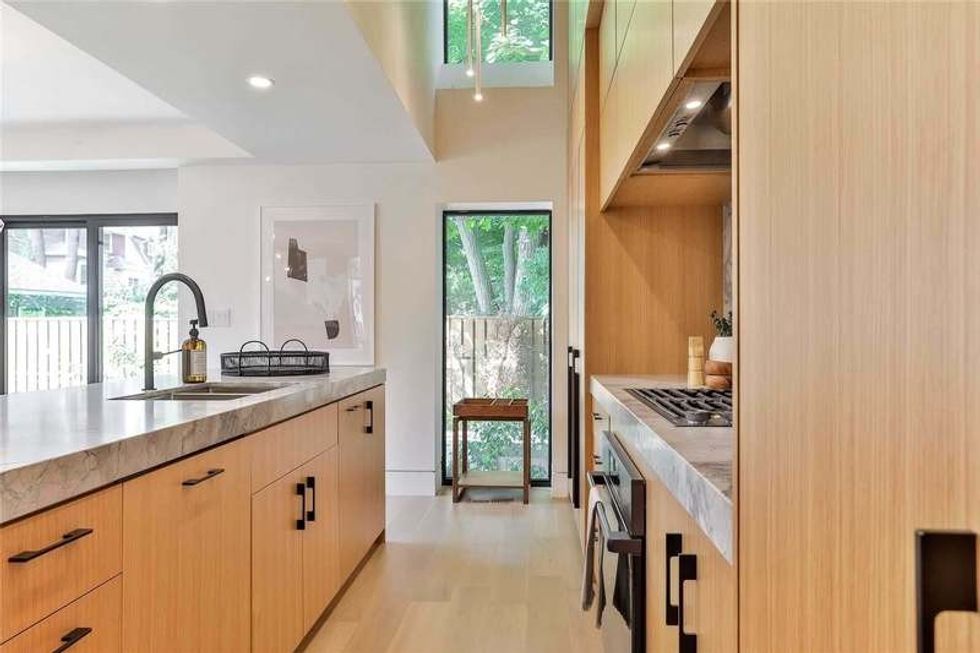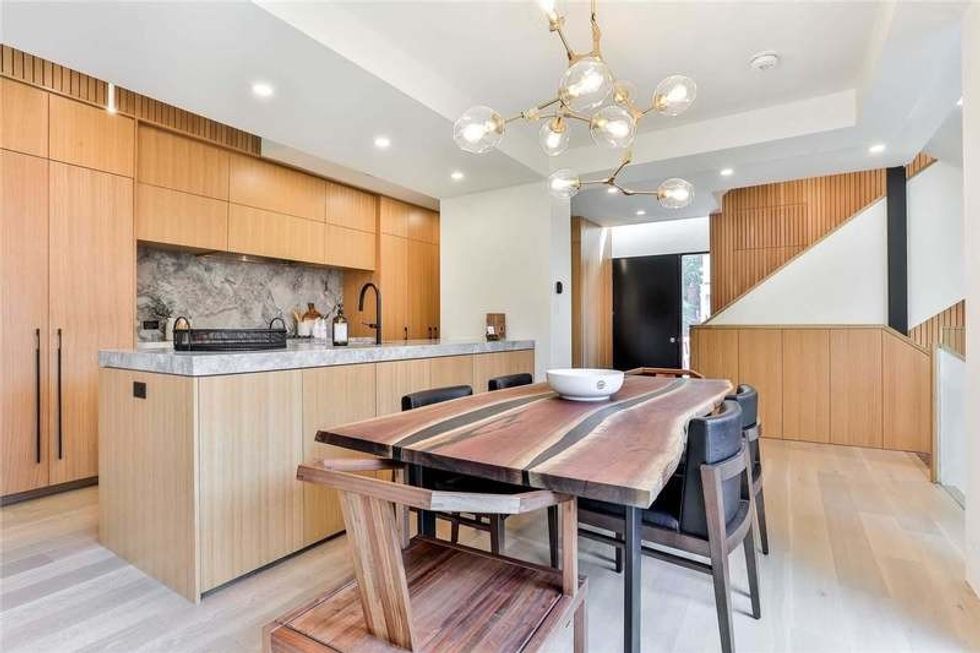 UPPER LEVEL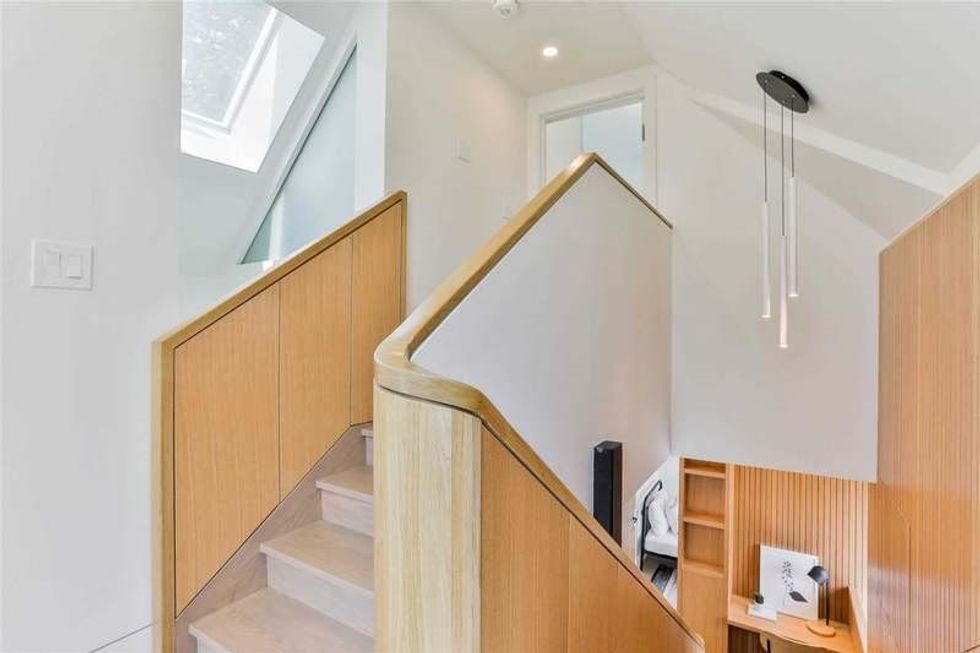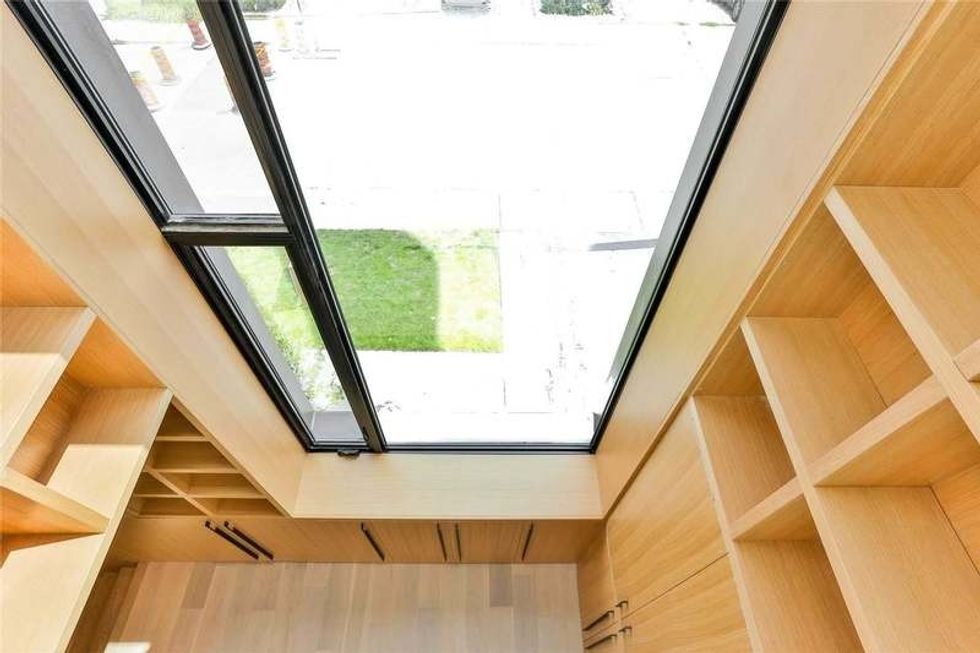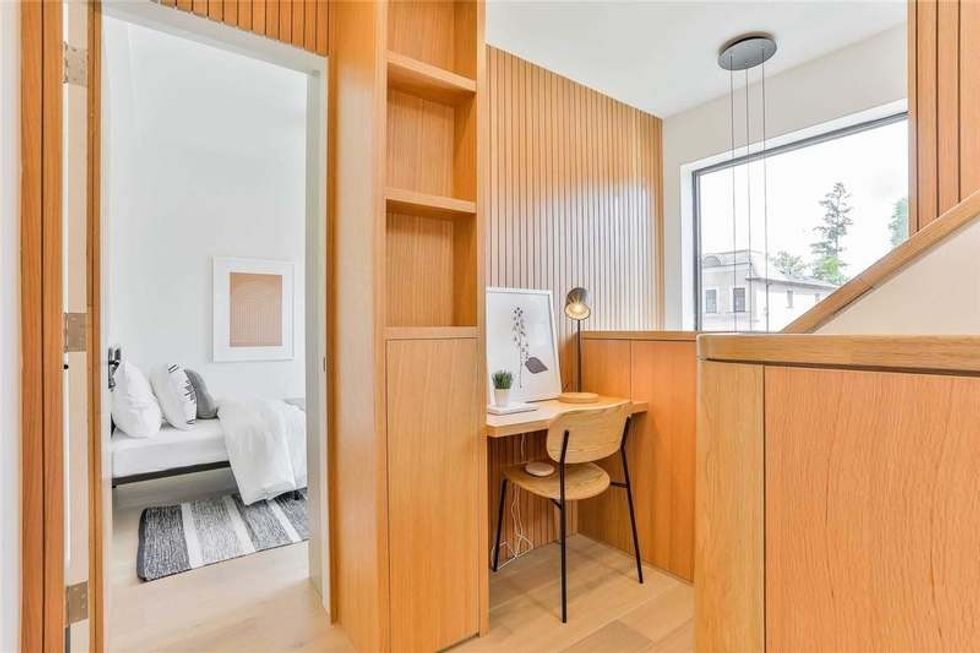 BEDROOMS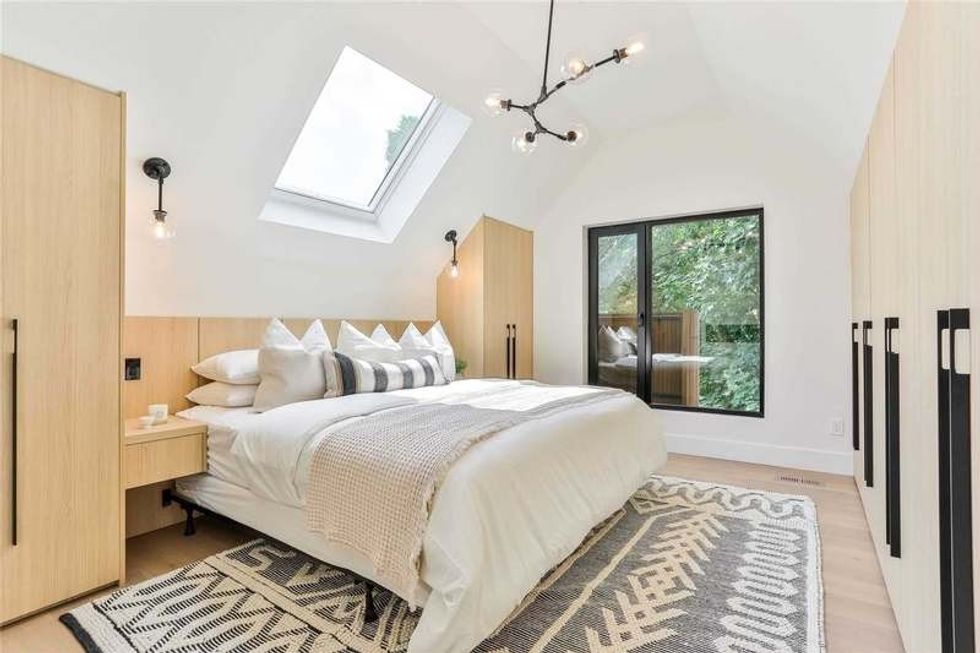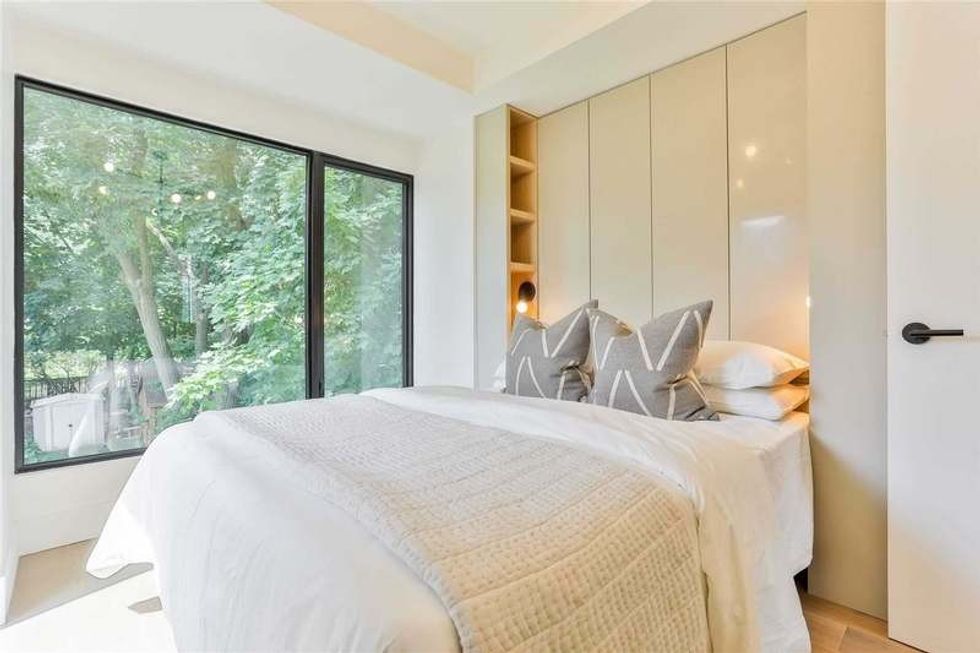 BATHROOMS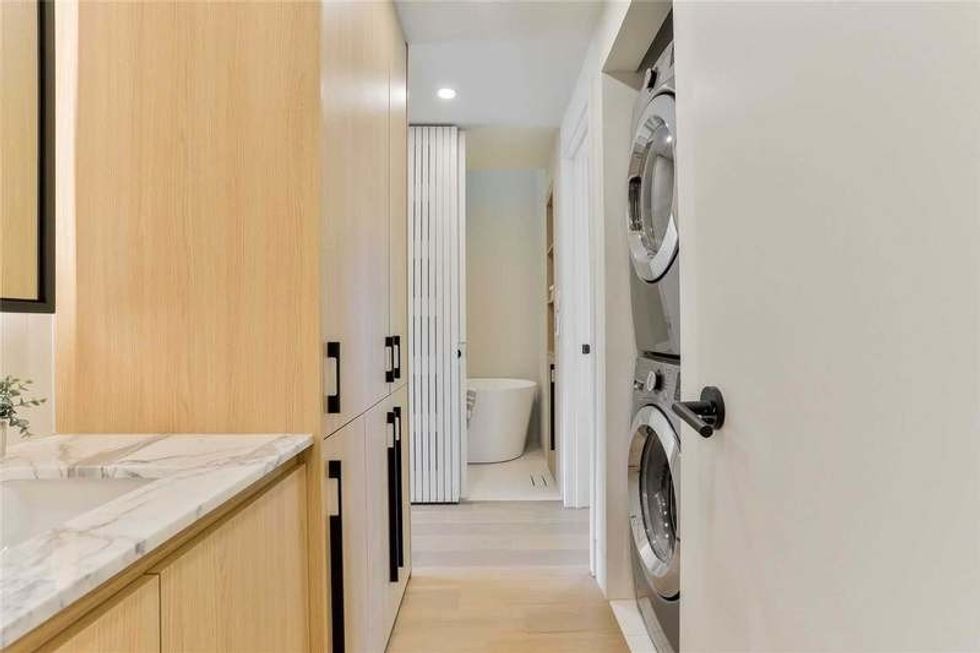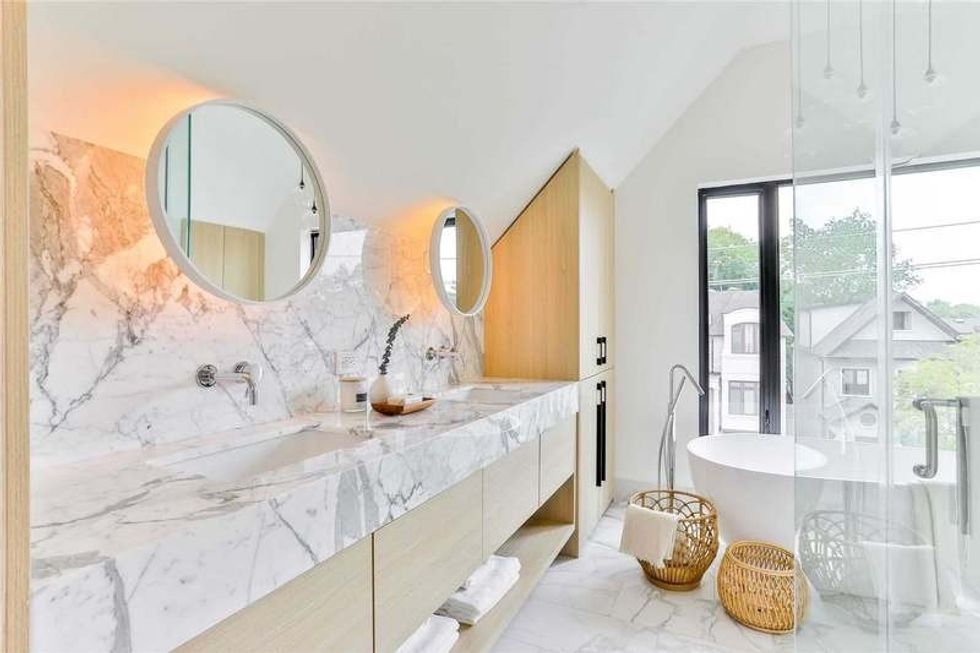 OUTDOOR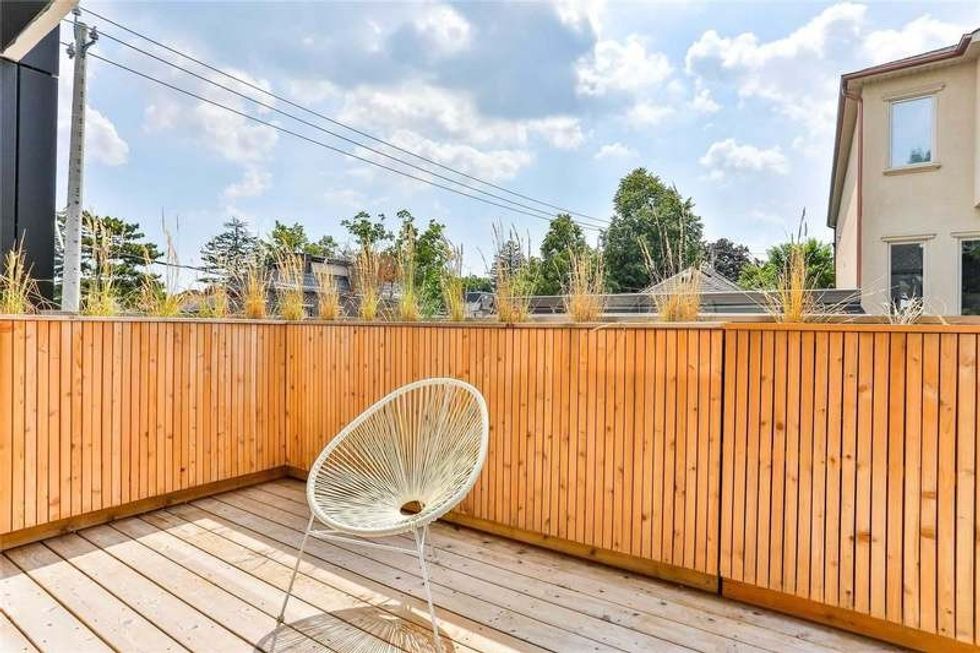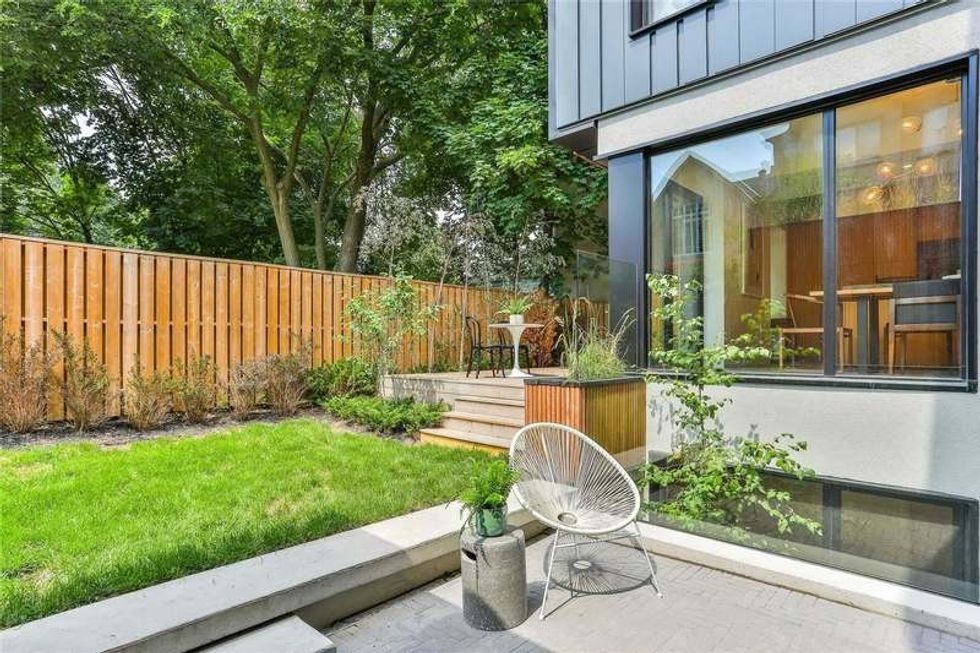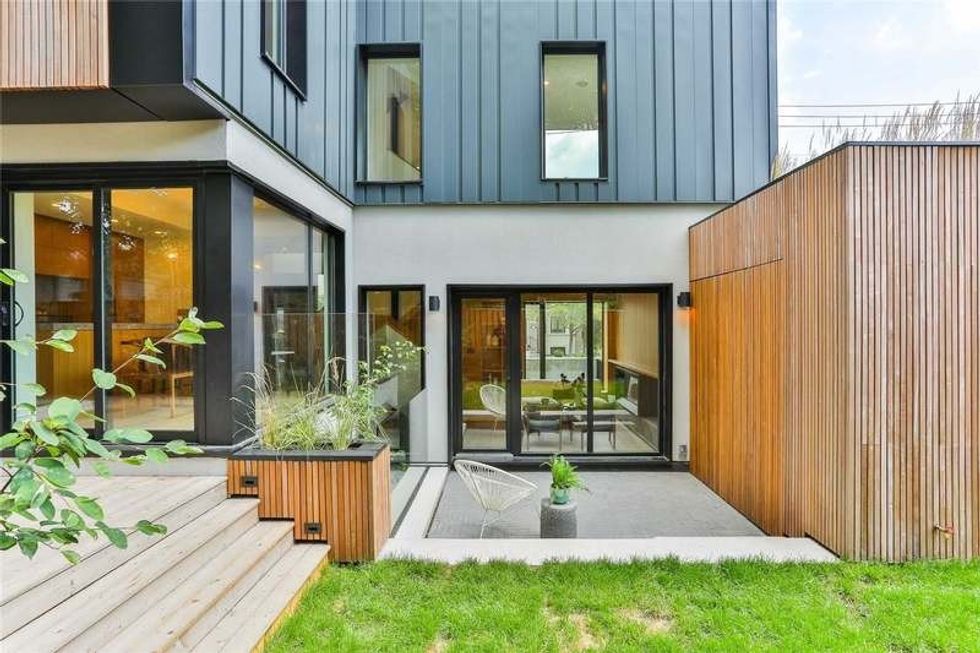 Listed Luxe