If you're craving the feel of a remote escape, but want to save yourself a three-hour drive, this charming home on the Toronto Islands may be exactly the getaway you're looking for.
Listed on airbnb for $450 per night, the two-bedroom island house asks for two night's minimum stay, and you can guarantee the time you spend here will be quite different from any other overnight-experience in the city.
---
READ: What's It Like To Live On Toronto Island? It's Probably Not What You Think…
The space is equipped with "everything you'll need" to enjoy your (relatively) remote experience, including towels, bedsheets, soap, and toilet paper, as well as a kitchen prepped with all the cooking basics. You'll want to be sure you triple-check your food packing job, however, because there's no grocery store on the island. If you forget eggs or milk, you'll be hopping the ferry to reach the mainland, or simply going without.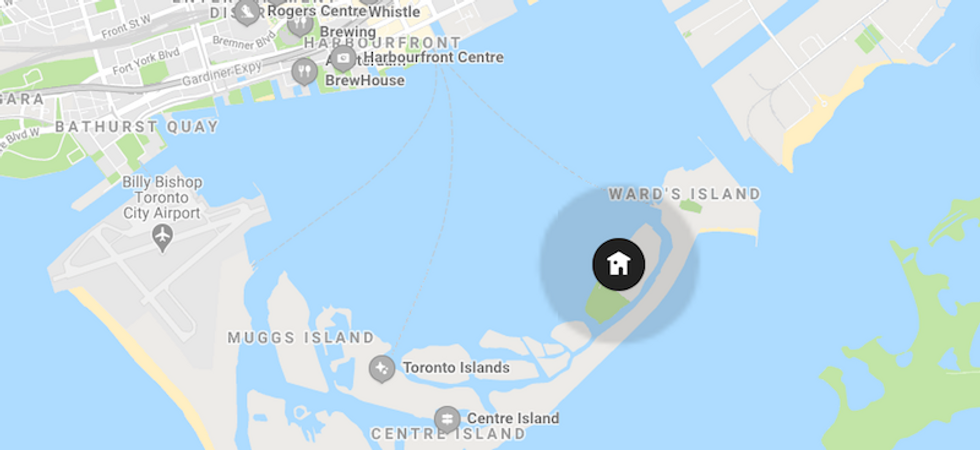 Amenity-wise, you're looking at basic WiFi, a washer and dryer, heating, hot water, and a bathtub. While there's no TV or air conditioning, you're unlikely to want either: who needs television when you've got a whole island to explore and enjoy, after all? And, you'll be able to enjoy a lakeside breeze that'll (hopefully) render A/C unnecessary.
The home looks like an ideal place to spend a few days as summer ends, but it's also available for longer-term stays. Those hoping to stick around for 28-days or longer are welcome to do so; if a longer visit is your plan, you could even opt for a transitional stay near the end of September, wherein you'd be able to savour the last hot days of the year and watch as the trees all around you change from green to orange.
Indeed, the views on the island itself are fantastic. Looking inland, you'll be convinced you've escaped the city for good, while the sights across the water are unmatched. This property sits directly on the water, offering an incredible perspective of the CN Tower, framed by trees at the lake's edge.
Have a peek through the photos below to see what's in store if you decide to stay at this unique and local rental: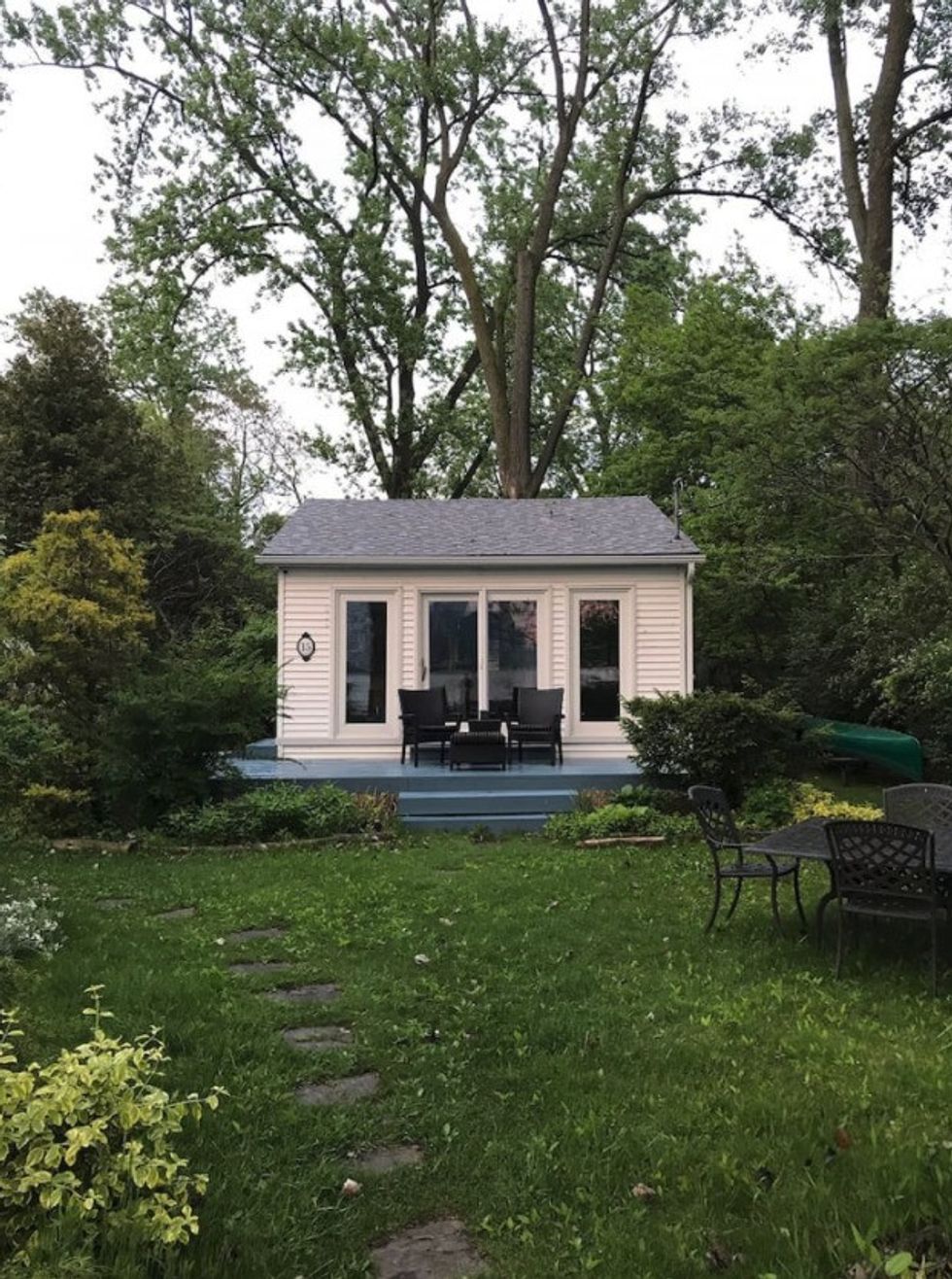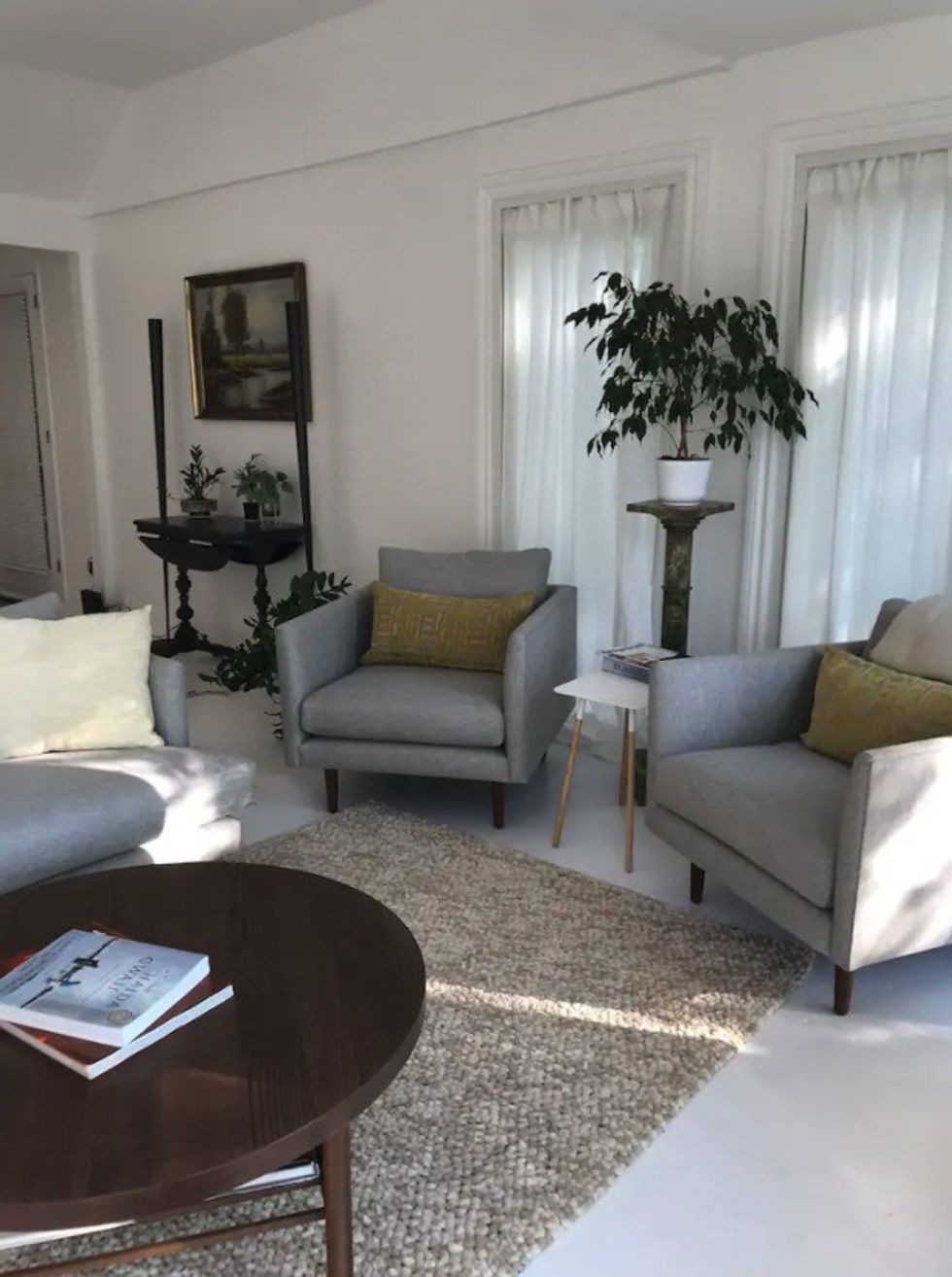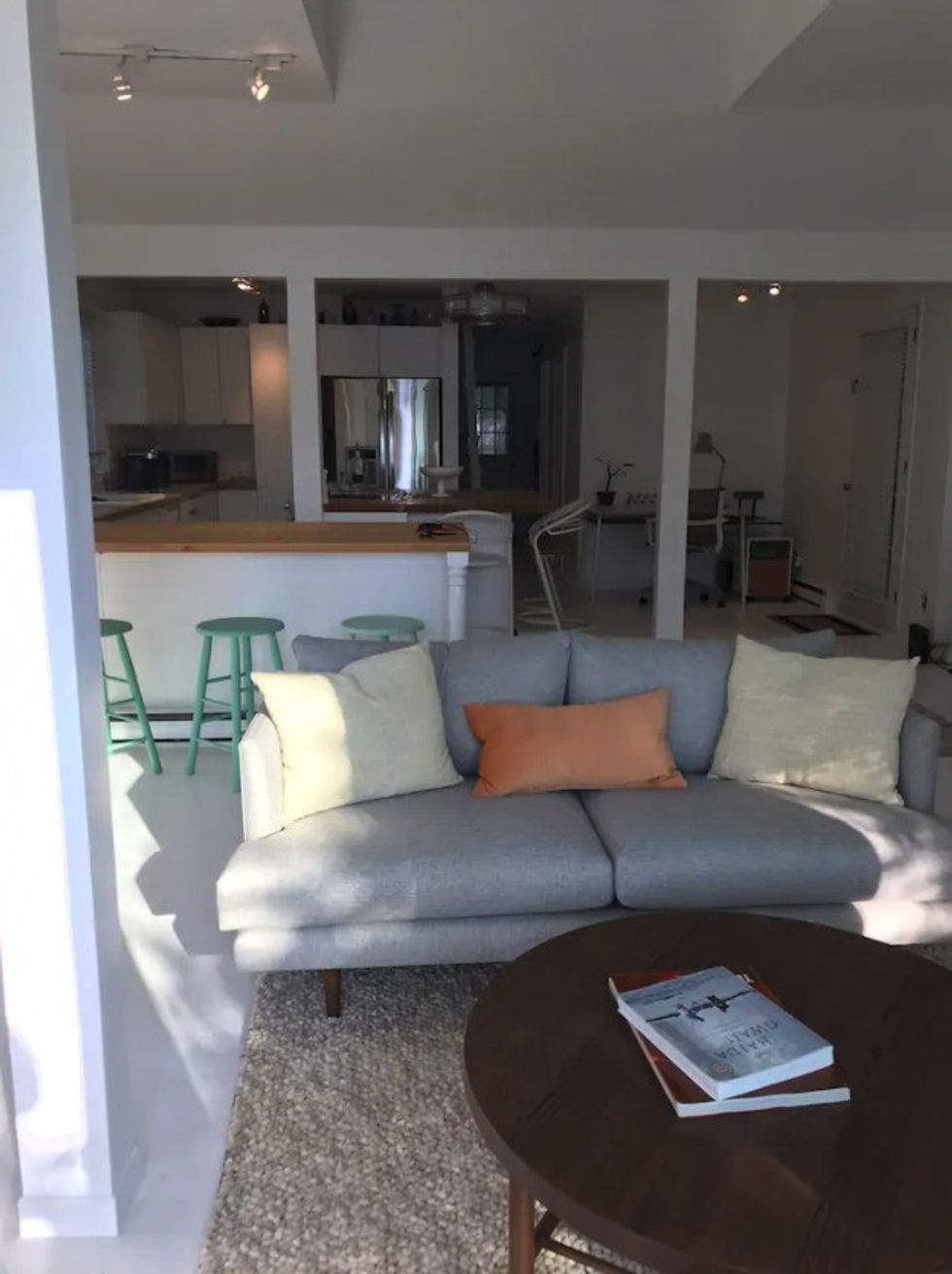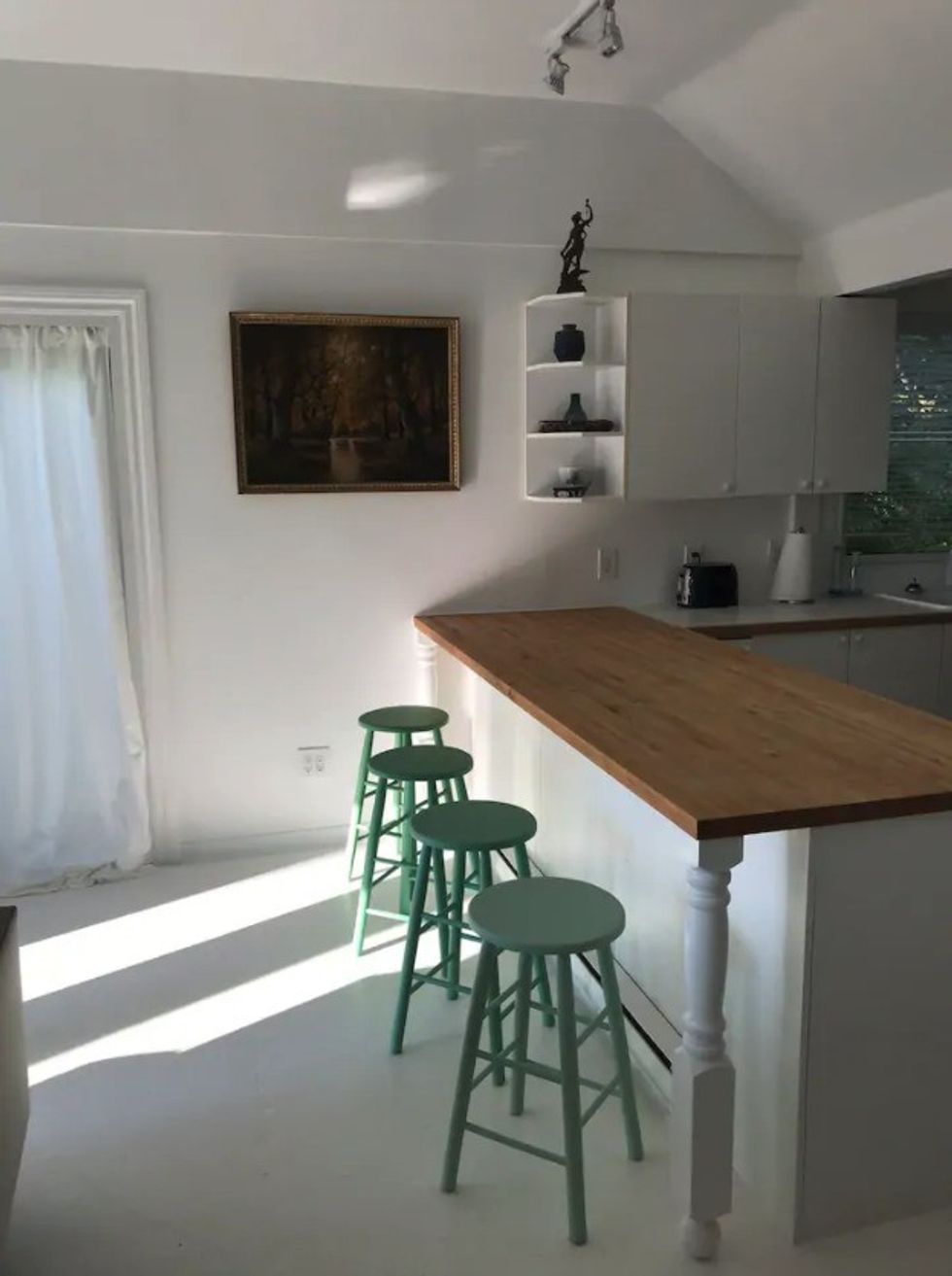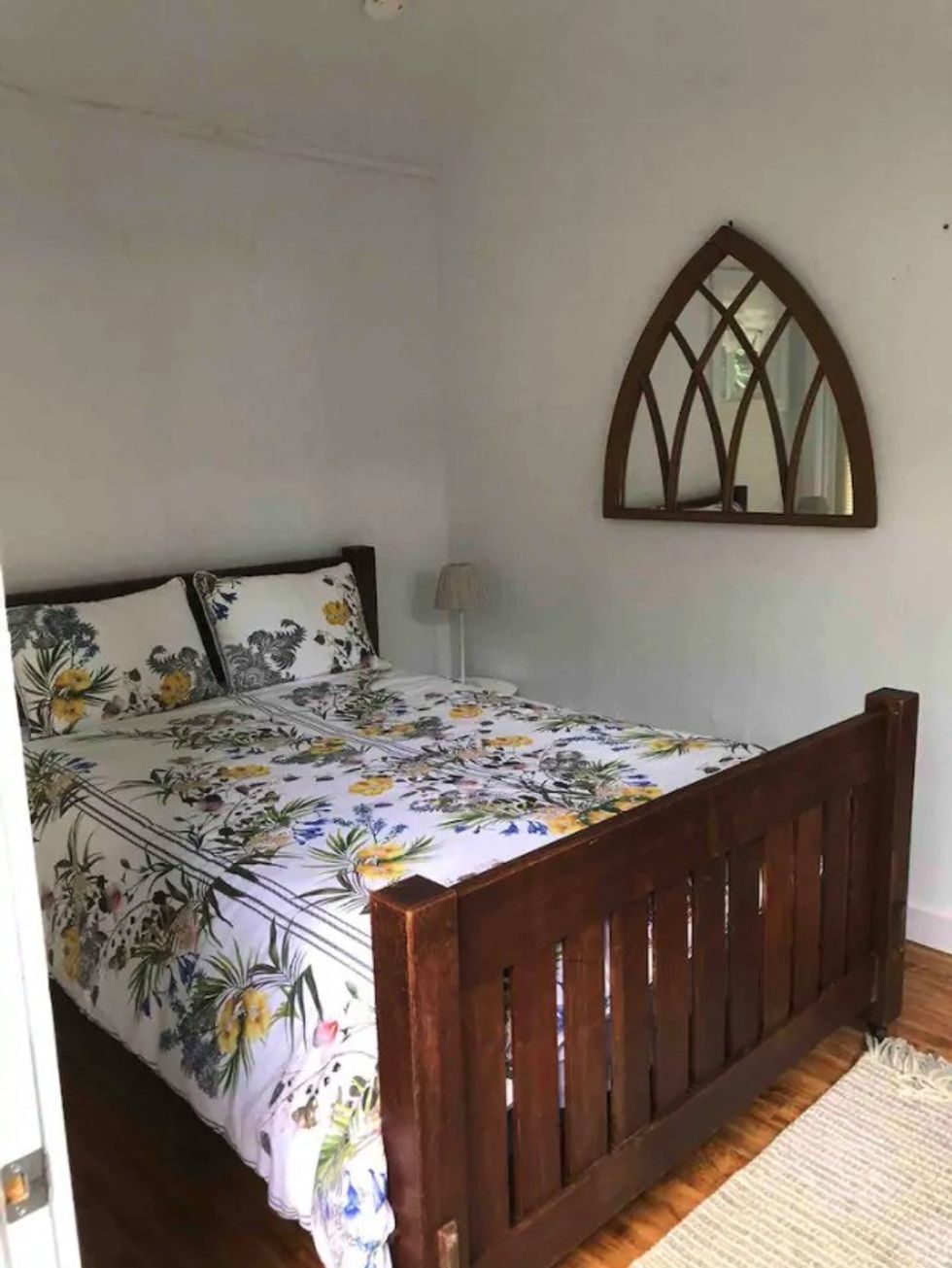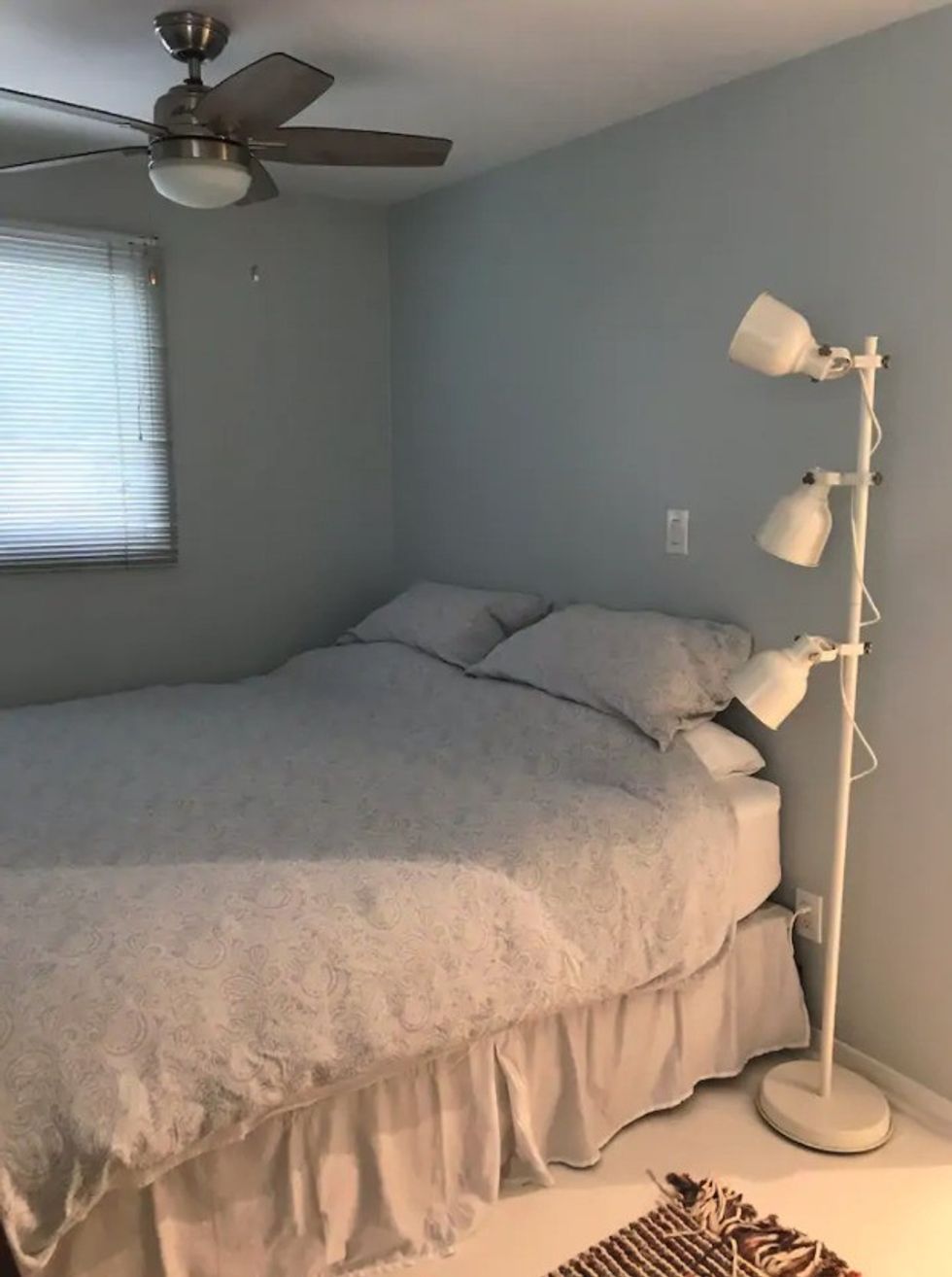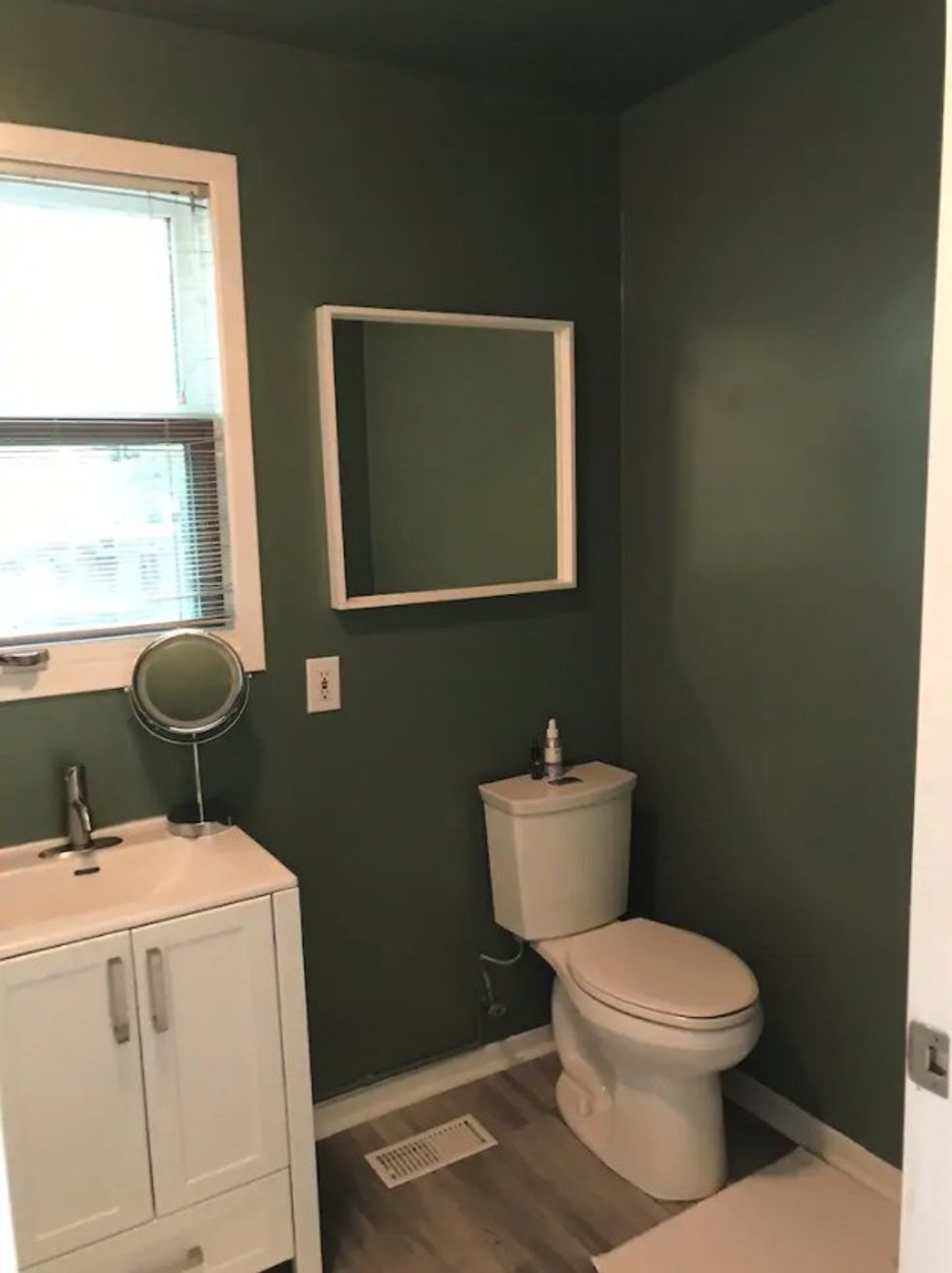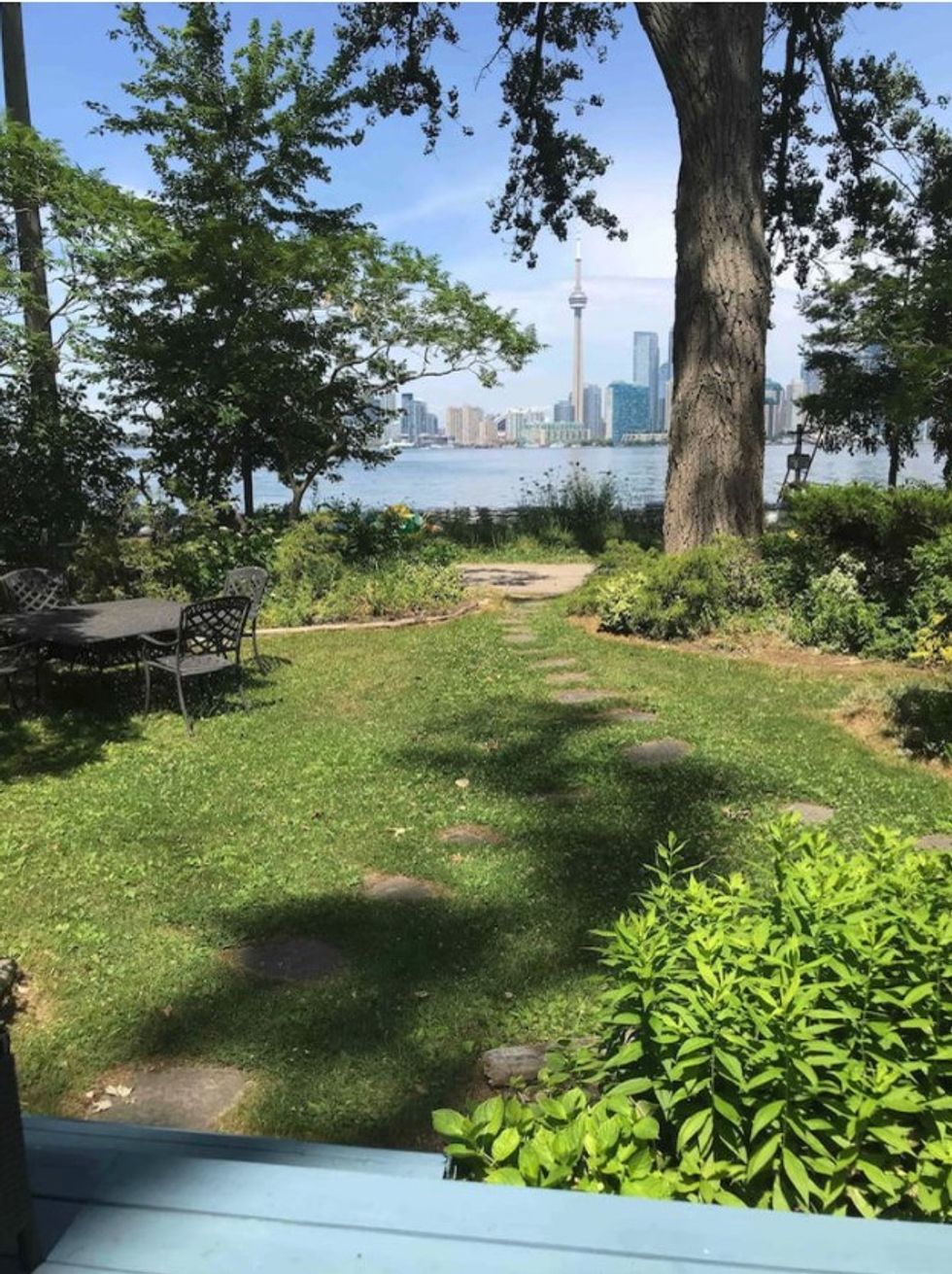 Renting