It's the end of an era for Toronto's Kim's Convenience -- and no, we're not referring to the show's series finale. The current owner of the beloved east-end variety store has put the shop that serves as the exterior for the award-winning CBC sitcom up for sale.
---
Located at 252 Queen Street East near Sherbourne Street in Toronto's Moss Park neighbourhood, the iconic storefront has been listed for sale for the first time in 35 years as the current owner is set to retire.
Described as a "rare find," the small commercial property is located on a 28.31 x 60-foot lot, while the store space spans 1,680-sq.ft, and has been used as the storefront for the hit show since it premiered in 2016.
And with an asking price of under $200,000 ($198,000), the commercial property is a steal compared to some other listings in the city.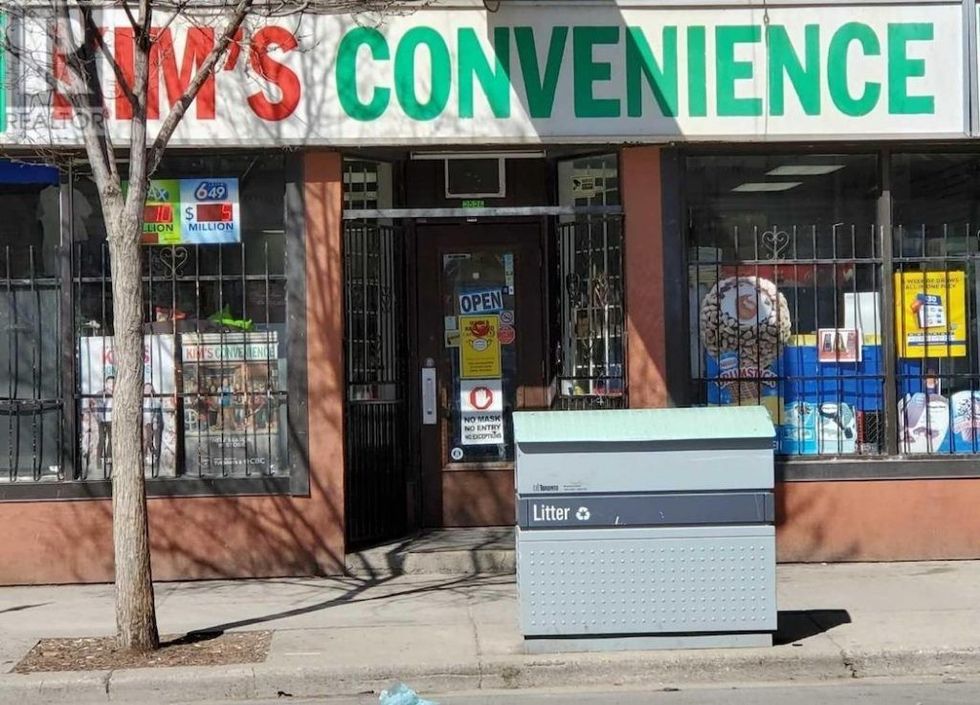 252 Queen Street East/Realtor.ca
According to the property's listing page, the store's location has high foot traffic, a rear parking spot, and impressive weekly sales figures -- making the store a lucrative business opportunity.
As per the listing agent, Key Park, the store has weekly sales of between $15,000 to $18,000, $30,000 in Lotto, $1,500 in ATM fees, and the rear parking spot makes an income of $6,000.
Though, Park says at this time unauthorized visits are not permitted at the store, and interested parties should not speak about the listing to the owner or store employees. However, Park added that further information on the property is available only to "qualified" potential buyers.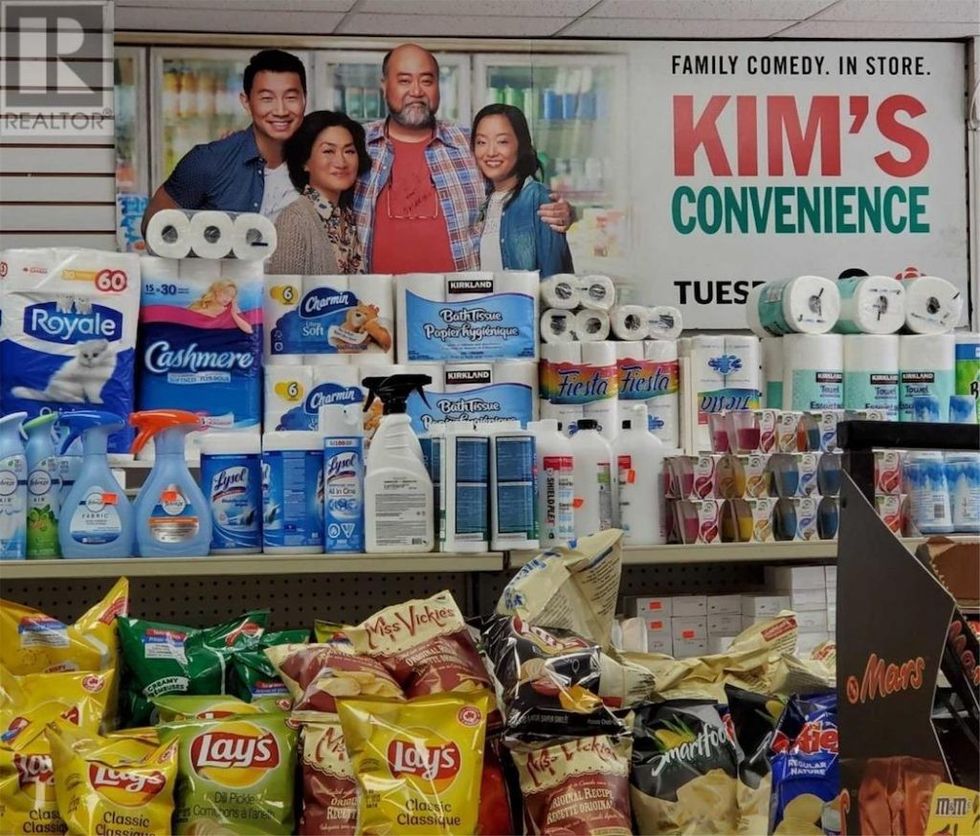 252 Queen Street East/Realtor.ca
But above all, the lucky buyer will get to own a piece of Canadian TV history, as the show -- which follows the Korean Canadian Kim family that runs a convenience store in the Moss Park neighbourhood -- comes to a bittersweet end after five seasons.
Season five, episode 13 of Kim's Convenience will air Tuesday, April 13 at 8 pm on CBC and CBC Gem.
Listed Commercial