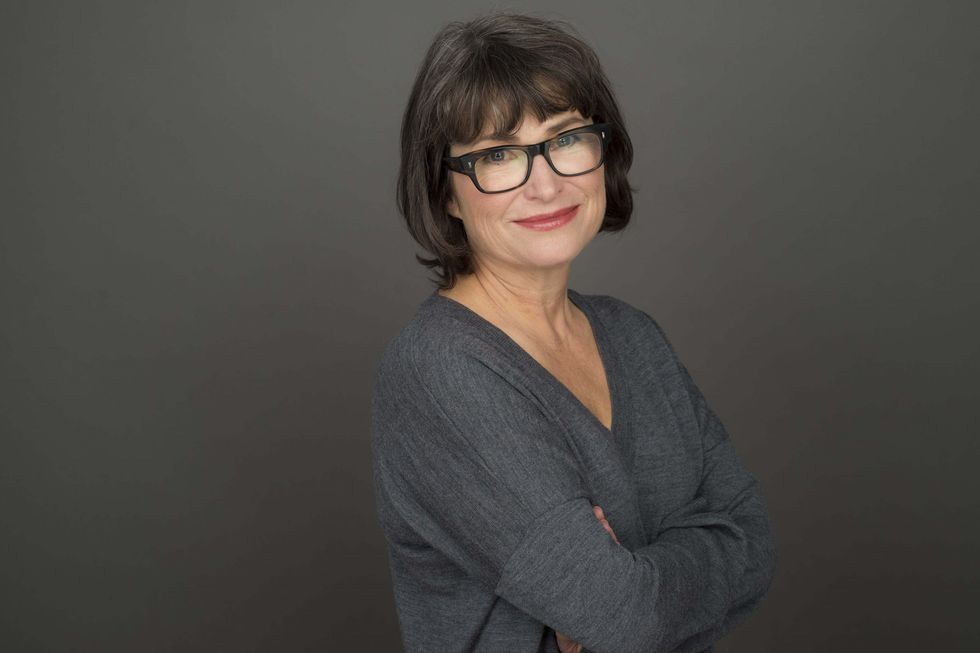 She really doesn't have to tell you anything about herself, because Kate Watson's clients have more than enough complimentary things to say about her. The Bosley Real Estate broker has certainly made a name for herself online and in Toronto's real estate market.
---
So, rather than scroll through all of those endless testimonials, we decided to turn the tables and ask Watson for the story behind them.
Find out how she raises the marketing bar, her real estate predictions for the year ahead, and some of the (not-so-secret-anymore) secrets to her success:
Tell us your story: What led to your career in real estate?
In the late 1990s, I left Vancouver and my career managing marketing and communications for architects. My husband had secured a fantastic journalism job in Toronto and I was busy with a two-year-old and a brand-new baby. It was January — I had never experienced weather as cold as a Toronto winter!
Spring came and with the warmer weather "For Sale" signs started to pop up on neighbouring lawns. At the time, Toronto was coming out of a severe market correction and the price for homes seemed very, very reasonable compared to Vancouver.
Owning our own home had always seemed out of reach for us but now we managed to scrape together enough for a down payment and, after being outbid on five properties, (some things never change!) we finally secured a new home.
Things didn't go that smoothly after closing. We had survey and boundary issues about which no one seemed prepared to advise us.
Soon after, ready to return to work and intrigued by the ins and outs of our transaction I decided to give real estate sales a try.
I was impressed when the first person to give me good practical advice on how to fix our property issues was one of my instructors! I was impressed by the depth and breadth of knowledge of the real estate professionals I met and likewise wanted to learn all I could.
Real estate turned out to be a great fit for me. And here I am 15 years later still working at my best job ever!
What's been your most challenging hurdle that you've overcome in your career?
Making myself busy! To become a pro I knew I would need a significant number of transactions under my belt. My marketing and communications background and an inability to sit still for very long served me well! Before too long I had established myself as a trusted professional in my community, thanks to the confidence of neighbours and friends who put their faith in me with their real estate sales and purchases. Discipline and perseverance kept me going through the ups and downs of the early stages of establishing a successful business and I have never looked back.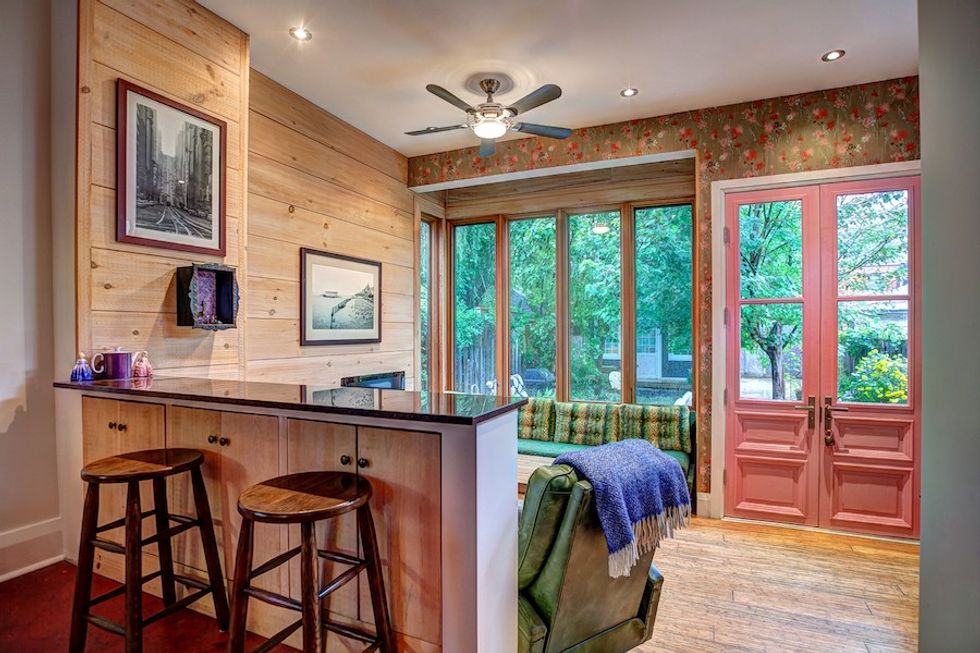 With this property, Watson's presentation combined with marketing brought in an over-the-list price offer in just four days. This raised the bar for real estate values in the neighbourhood.
What's your most memorable story of working with a client?
To be successful and to give clients the best service a realtor needs to be able to think on her feet. Courtesy and professionalism also go a long way in getting results for your clients.
Several years I was helping some repeat clients look for a larger home.
Mid-afternoon one day I spotted a new listing on the MLS. A quick glance told me that this one was right for my people. I got in touch right away and we met at the property after work. We were only the second group through the home.
The property was listed by an out-of-area agent who may not have been familiar with the values in that pocket where the home was located.  The price was extremely attractive, and it was a fabulous example of original condition Victorian architecture with high ceilings, a marble fireplace, beautifully carved banisters, and large, elegant rooms.
We had barely stepped inside when we were informed that the first party through had prepared an offer for the seller and it was to be presented in less than an hour.
It was an exciting evening with an offer prepared and signed in eight minutes (Yes, we counted!), presented to the seller and accepted. Because I had worked to establish a good rapport with the listing agent (which the other party had not) we ended up with preferred treatment and my clients got the house.
What do you feel sets you apart from other agents?
My goal is to raise the marketing bar when it comes to listing properties for sale and to attain consistently great results which each listing. Consistent and comprehensive communication with clients is also a commitment. My clients must always feel that their listing, their search and their transaction are the most important things happening right now.
My associate Kathleen Archer shares the identical value system. Working closely together we strive for consistency at the highest level of service. This means doing the same thing the same way, and the right away time after time.
Clients are updated and informed of what we are working on their behalf and what is taking place behind the scenes on a regular schedule. Our in-house staging services are a huge added value for our clients and ensure that listing preparations are strong in both the finished product and the timeframes. We say, "Your home is gorgeous!" — and we make that happen! Our listing presentation and marketing is second to none.
Any predictions for the year ahead in Toronto/GTA real estate?
Early this past year, record-breaking year-over-year increases in sales prices led to Toronto property owners jumping to take advantage of the market leading in turn to the largest increase in new listings in recent memory! The laws of supply and demand were already coming into play when government intervention to "cool" the real estate market was announced. Uncertainty caused sales to drop off, large numbers of listings gave buyers the chance to take a "wait and see approach" and prices moderated somewhat.
Now, with sellers believing that conditions are less than optimal the inventory of available homes for sale in central Toronto will become severely limited.  Once again, the laws of supply and demand will mean that sale prices will start to rise once more.
I encourage sellers not to wait until they hear about rising prices in the media!  Good properties that are priced well and marketed properly are going to do very well. It may take awhile for the statistics to reflect this and the media to start talking it up, but it would be a mistake to wait until everyone has this news as we may see, once again, the number of new listings surge.
What's the best career/real estate advice you've ever received?
I hadn't had my license for more than a few months when an established realtor in my neighbourhood told me to "always save your money." As a realtor, one must always have the resources to do a stellar job of marketing both my listings. Patience with buyers is also important. That right home is going to come along it may not be tomorrow or even this month. Consumers don't always realize that the marketing budget for their listing comes out of the realtors pocket and not all registrants may be able to apply the same resources to get a property sold.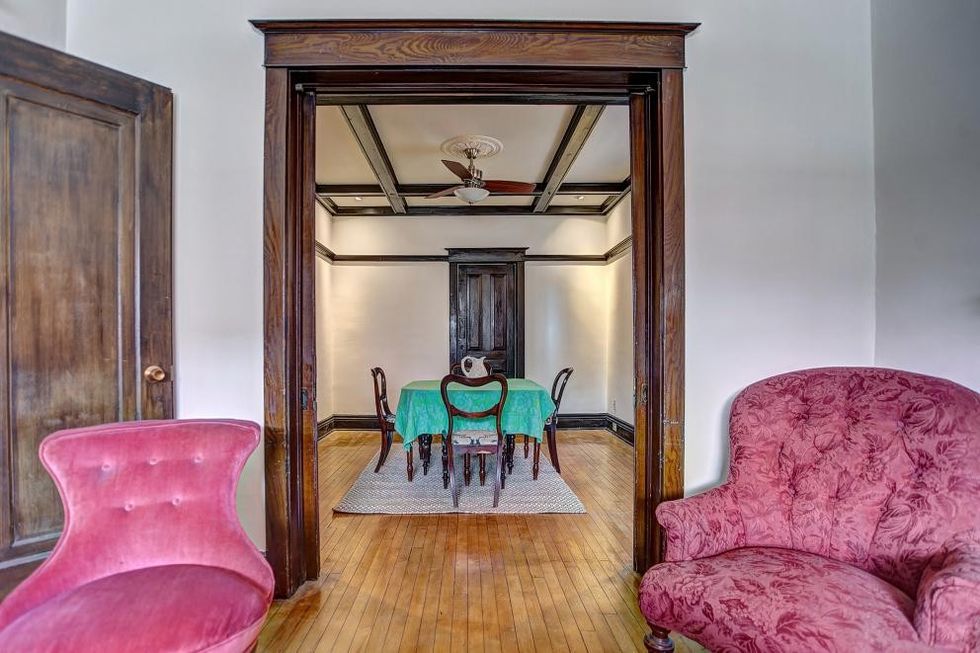 This Bloordale home was a listing sensation. Watson is always sure to feature pops of colour to create compelling images in online and print marketing materials. Over one hundred showings later, this home set a new value for the street.
What's the biggest lesson you've learned since you began your career?
I got into real estate because I love the built environment and especially old houses. But I learned it's not about that. It's about results and about putting together the best possible transaction for the client. There's a special set of skills that come into play to carry this out and as a real estate professional you must master each one. Besides being a consummate negotiator, you may be asked to be a social worker, a researcher, a trusted confidant and a diplomat. Insight into and understanding the foibles of human nature are important.
You may also need to have a great understanding of graphic design, photography, interior design, contract and property law, financing, writing and editing, tax implications and the landlord and tenant act, to be a trend spotter and to understand how economics and consumer behavior work. A network of other professional to call on is important: painters, handy people, electricians, plumbers, lawyers, financial advisors, tax professionals, home inspectors, surveyors. This list goes on!
What's your dream home?
I'm living in it! A restored 1915 detached with a big lot in a typical central neighbourhood within an easy walk to the subway. My neighbours are from all over the world, many have lived on this street for 50 years or more. The street may look quiet, but trust me, no one misses a thing. My neighbours know all about each other and quite a bit about the newcomers to the street. New restaurants, coffee shops and independent businesses are opening all the time and creative people are making the neighborhood home. It's a great blend, of history, tradition and innovation. Central Toronto is a very special place to call home!
Industry Profiles