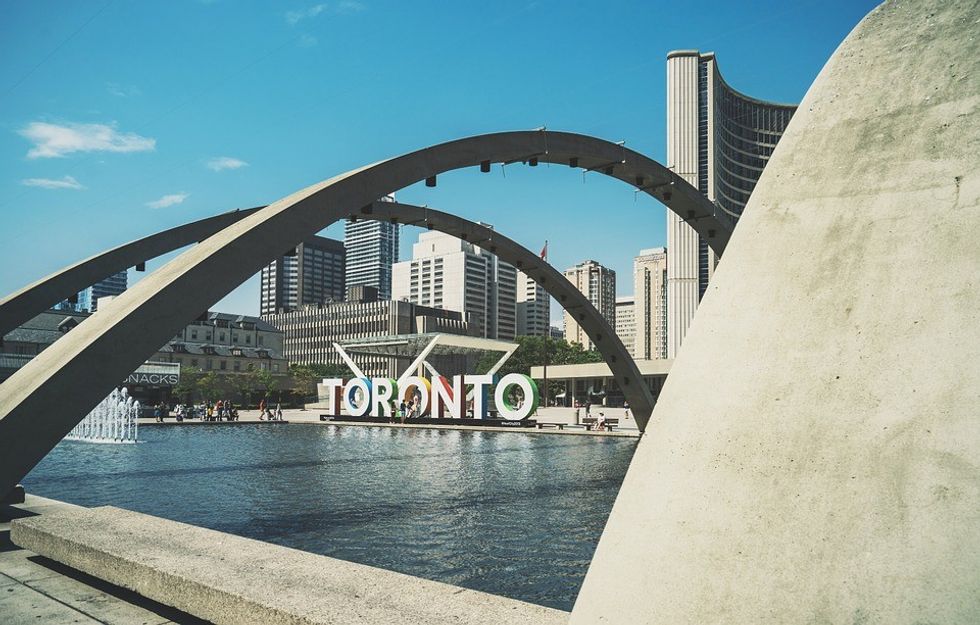 An Ontario Superior Court judge has declared that Premier Doug Ford's attempt to slash the Toronto city council during an election is unconstitutional.
---
In his decision, issued Monday morning, Justice Edward Belobaba calls Mr. Ford's move to cut the number of city councillors to 25 from 47 "unprecedented" with a campaign under way, declaring that the Premier's intervention "crossed the line."
While his ruling is expected to be appealed by the province, it does currently revert Toronto's election to the 47-ward structure for the Oct. 22 election.
Justice Belobaba sides with arguments which assert that the move violates the right to free expression under the Charter of Rights and Freedoms – and that the breach could not be justified by the Ontario government.
"The enactment of provincial legislation radically changing the number and size of a city's electoral districts in the middle of the city's election is without parallel in Canadian history," Justice Belobaba writes.
It is still possible that the province could attempt to make the change from 47 wards to 25 "at some future date," however his judgement is that it should wait until after the election
The ruling comes after a day-long hearing Aug. 31.
The province's position was that cities are created by provincial legislation and have no constitutional status, and that Queen's Park is well within it rights to redraw Toronto's ward boundaries – even with an election under way.
Bill 5, the Better Local Government Act, was rushed through the Ontario Legislature and passed Aug. 14, even though campaigning for Toronto's municipal election began May 1.
The move reduced the number of wards to 25 from 47, using the federal and provincial riding boundaries instead of new wards approved by the city and the Ontario Municipal Board after a four-year review.
While the idea was never mentioned during the campaign before the June 7 provincial vote that put Mr. Ford into power at Queen's Park, the former Toronto councillor and mayoral candidate had long held that Toronto's "dysfunctional" council needed to be cut down in size.
Community