A new 79-storey golden skyscraper is set to take over 80 Bloor St. West and the property to the west. The redeveloped building is part of an Official Plan Amendment from the city of Toronto, reports Urban Toronto. The futuristic tower is designed by Giannone Petricone Associates.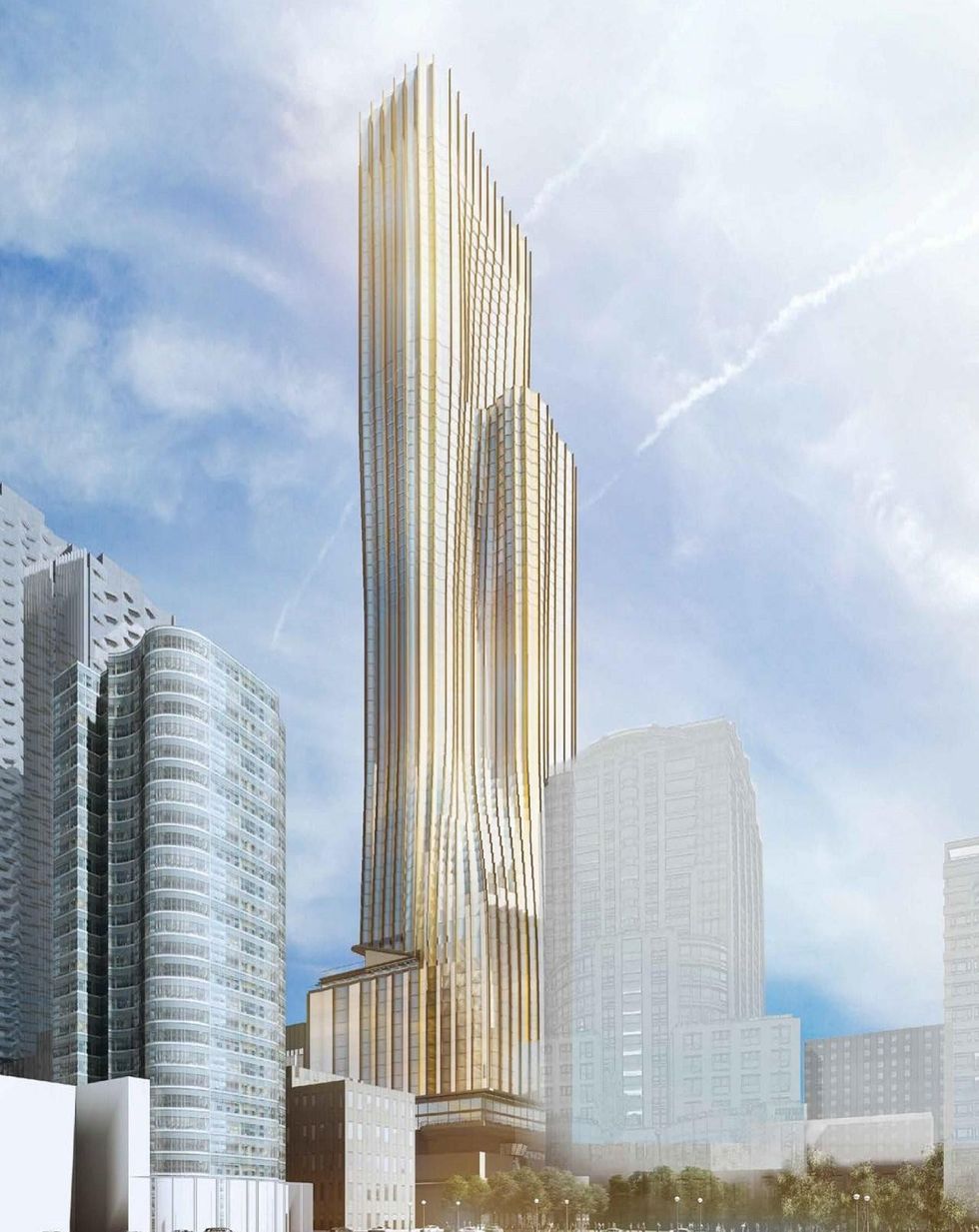 ---
These renderings show the curvature of this gorgeous tower and the golden exterior reflecting sunlight.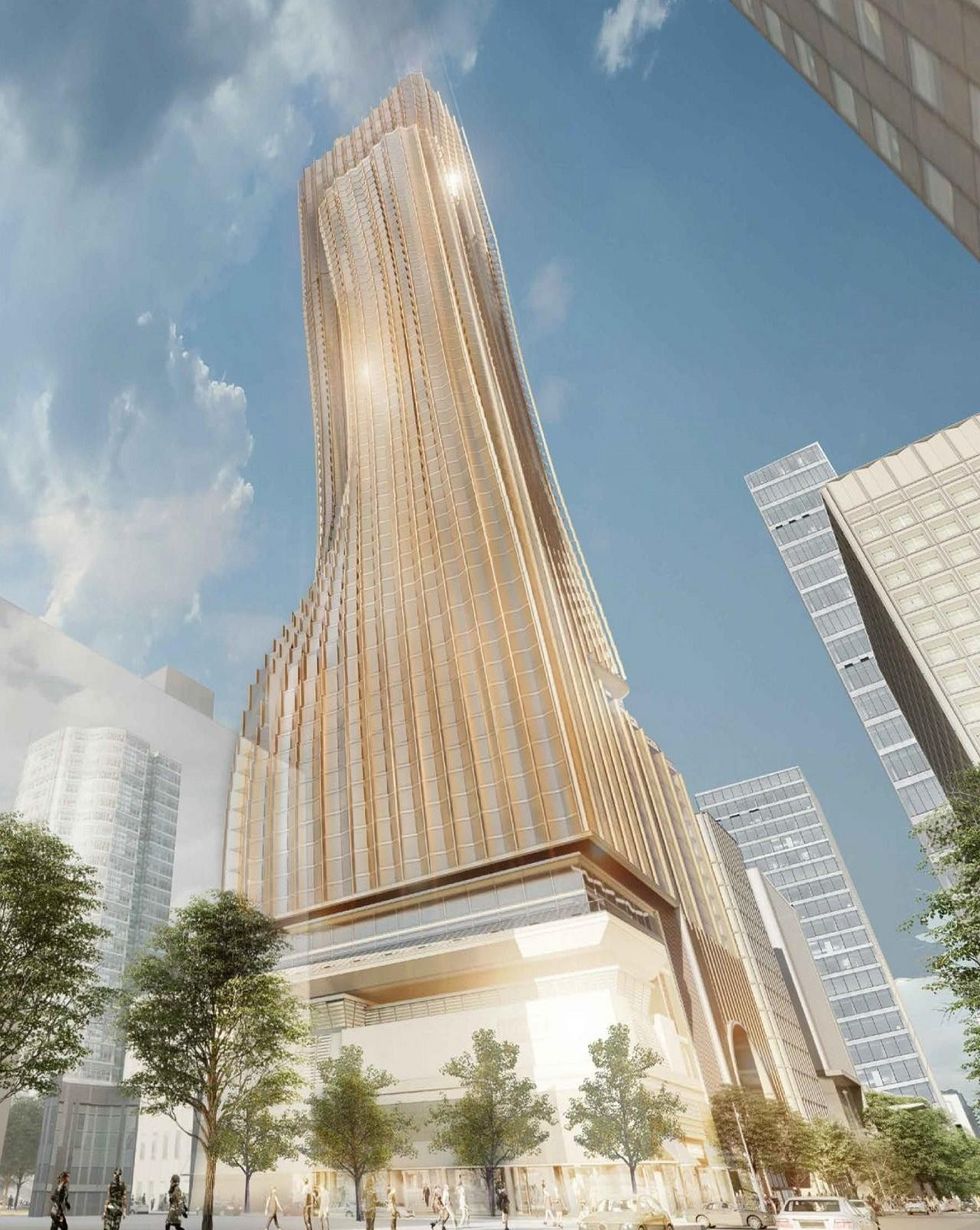 Once built, this tower will connect to Bay subway station. As well, there will be a five-level underground parking garage housing 172 spaces, which includes 140 for residents and 32 for visitors and retail. There will also be 500 bicycle parking spaces.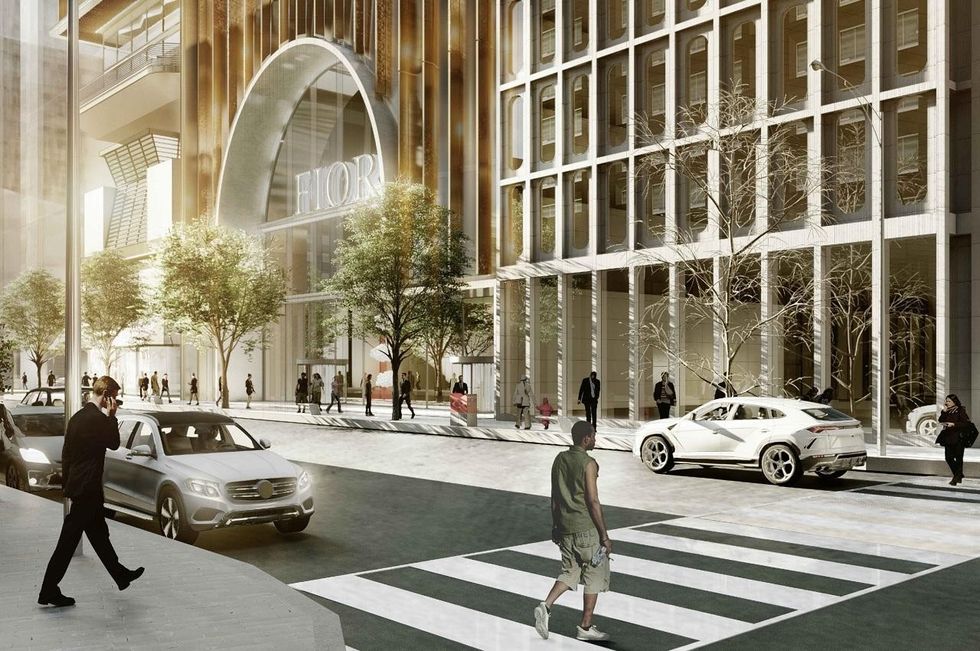 In total, there will be 21,965 m² of total gross floor area, 93.7 per cent of which will be residential. Inside, 1,430 residential condominium units are proposed, including two and three bedroom apartments.
The Harry Rosen flagship store and its head office currently at this address will be integrated into the tower and residences placed overtop. If this building were already standing, it would be the fifth largest in Toronto.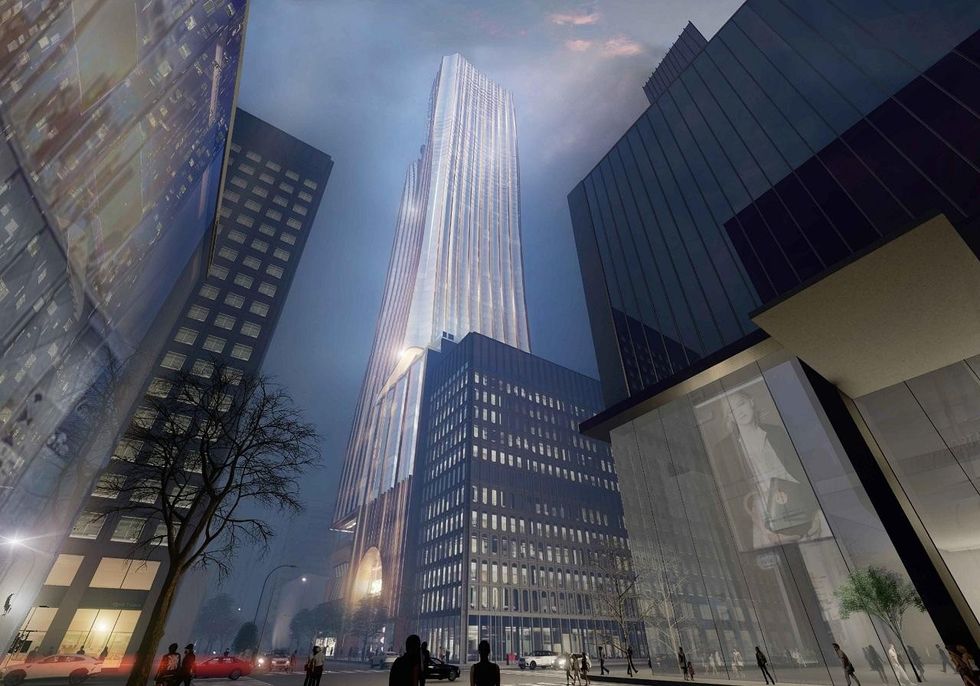 The main lobby entrance will include escalators that descend to a concourse level, which includes retail and a connecting route to Bay subway station. Residents will be able to head up to a 5th-floor sky lobby via elevators alongside suites and amenities.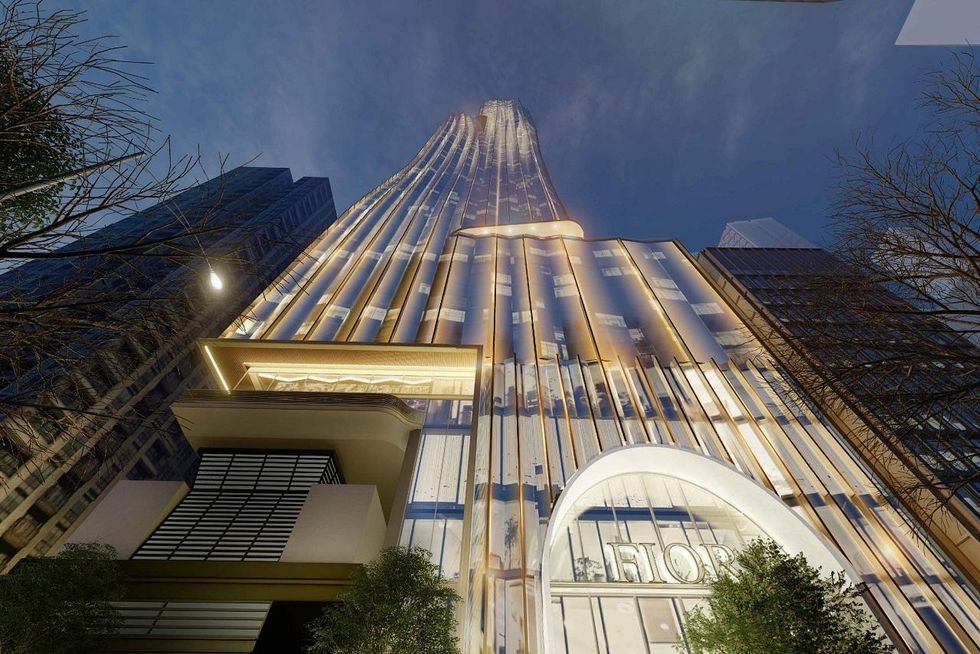 This tower is shaping up to be an incredible addition to the Toronto skyline. Stay tuned for construction updates.
Future Developments