Shopper's World has been Brampton's original indoor mall since 1969. But soon it will be replaced by a brand new neighbourhood that could take 30 years to complete.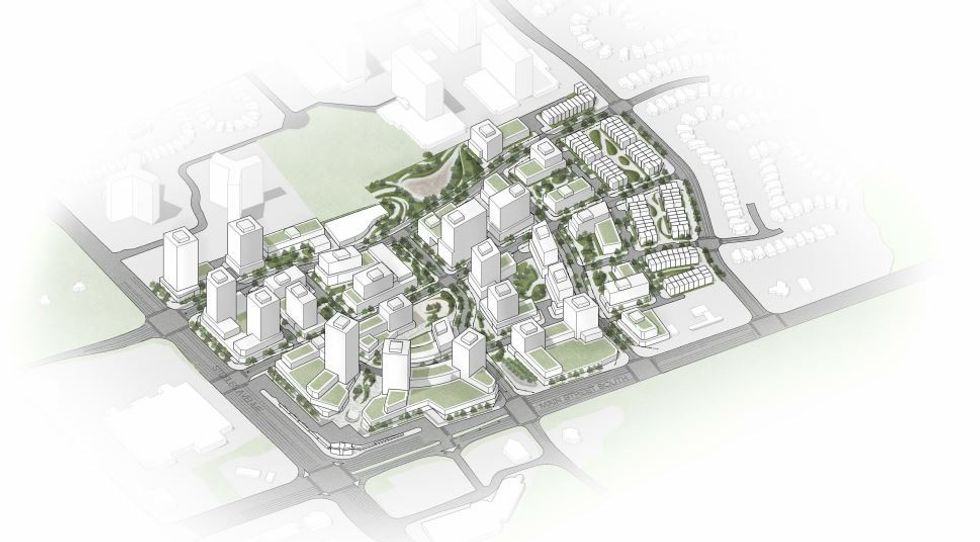 An overview of the entire site
---
This major development in Brampton will be home to mixed-use apartments alongside shopping, office buildings, townhouses, a community centre and library, and an even better Kaneff Park.
The project — which encompasses more than 4 million square feet — will be redeveloped by RioCan REIT, making it one of the largest developments in the GTA.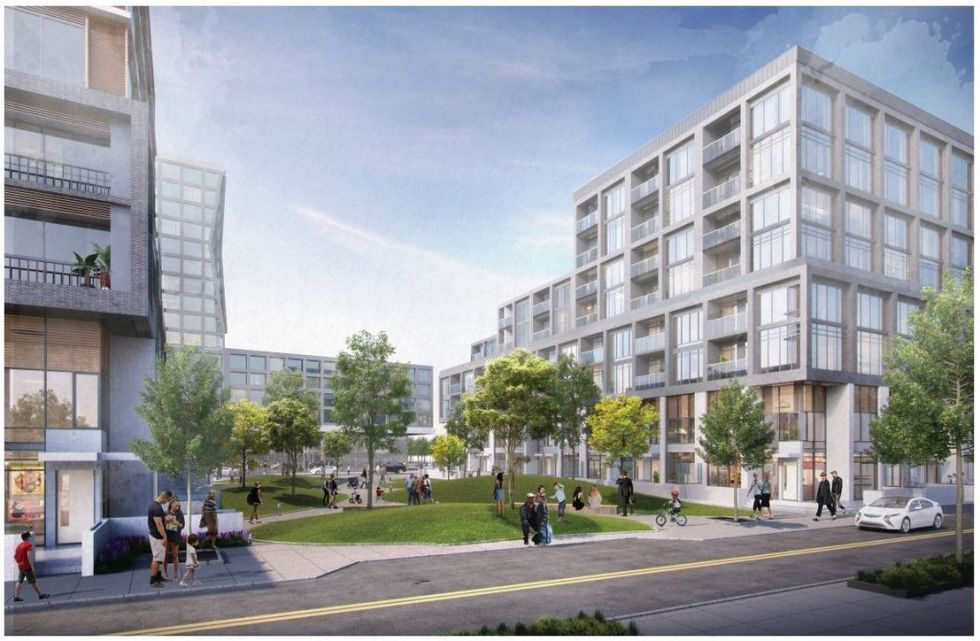 Low-rise apartments and townhouses situated near new neighbourhoods.
This site will include 4,880 new residences in apartment blocks and low-density neighbourhoods. On top of this, 23 buildings ranging from three to 28 storeys in height will make up the cluster of towers in the area. As well, more than 100 townhouses will host one, two and and three bedroom apartments.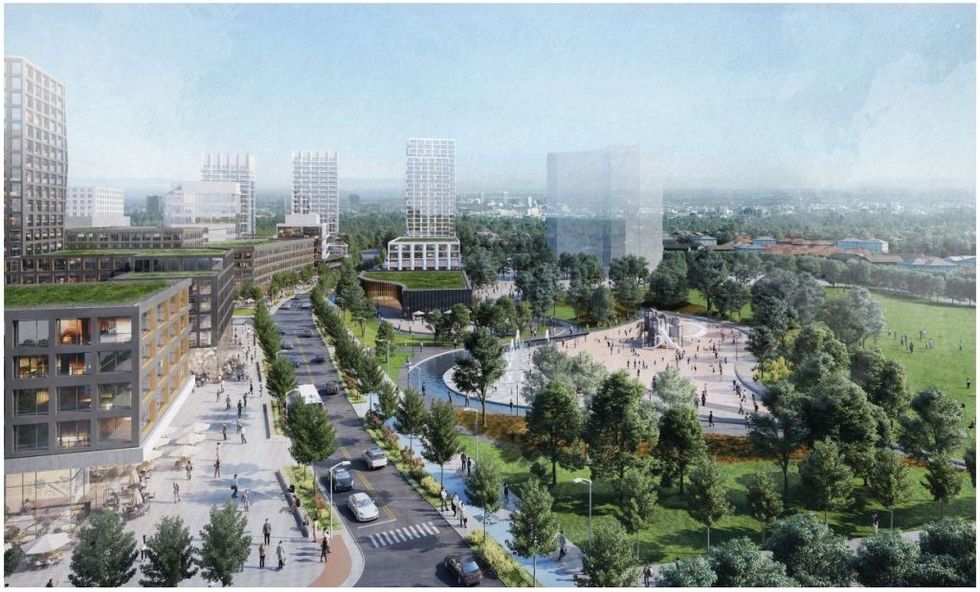 The expansion of Kaneff Park
Currently, Shopper's World eats up 781,000 square feet with 190 stores and a huge parking lot. Once developed, this urban centre will be home to four new public streets, forming a grid that surrounds the area. There will also be several public plazas and a Brampton Gateway Transit Terminal.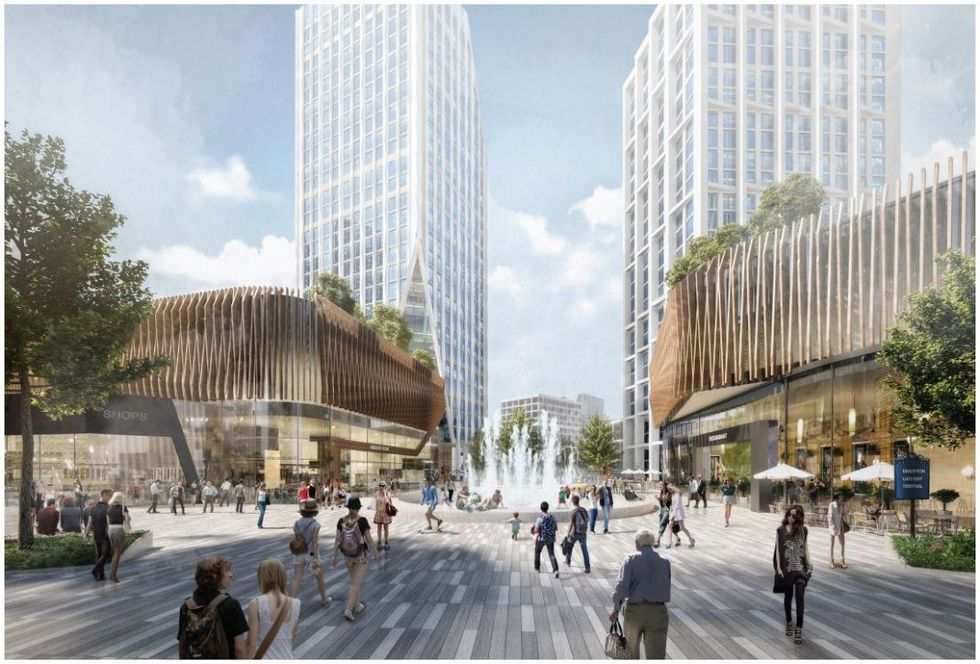 The view from the transit terminal
Finally, RioCan is planning to build 80,216 square metres of commercial space, which will be home to both retail and office spaces. This is a major increase from current space allocated to the existing shopping mall and standalone stores.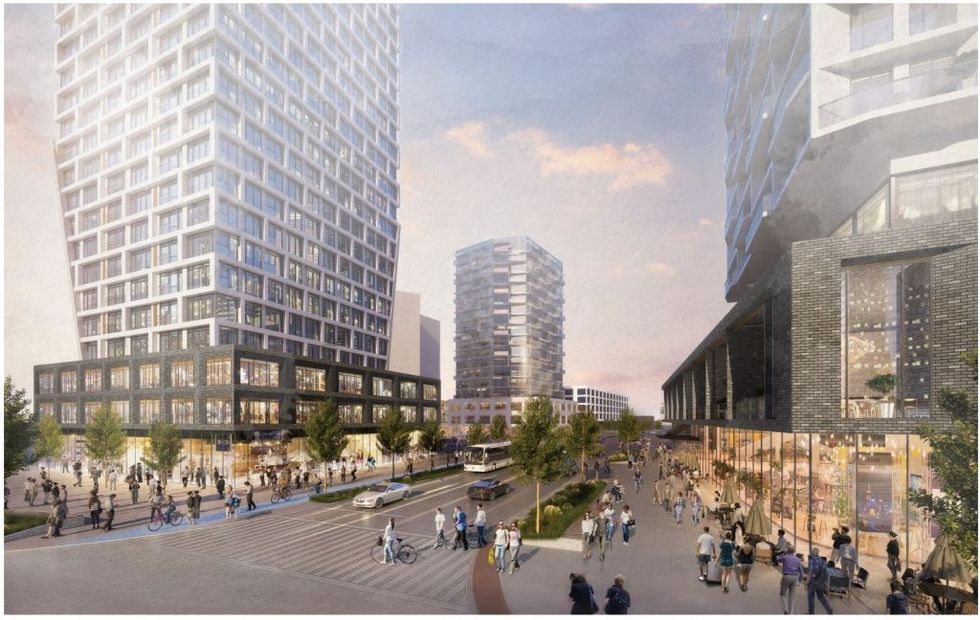 The view from the upcoming Mill Street looking north from Steeles
Real Estate News