Mississauga
Real Estate News
Here's What the Brampton-Mississauga Hurontario LRT Line Will Look Like
The new Hurontario LRT line — slated to open in 2024 — will connect Hurontario St. in Brampton to Port Credit in Mississauga, bringing commuters more options to get across the GTA.
Spanning 18 kilometres with 19 stations along its separated guideway, this new light rail transit will provide under-serviced communities with increased opportunities to work, live and play. Not only this, but increased development options for residential and business real estate.
This week, it was announced that the winning bidder to design, build, finance, operate and train the Hurontario LRT for a 30-year term will be Mobilinx. As one of the largest infrastructure projects in Ontario, design work will begin immediately and construction will soon follow.
As a public-private partnership contract between Metrolinx and IO, the LRT will be operated and maintained by Mobilinx while publicly owned by Metrolinx. Mobilinx will take over the rapid transit, which connects Port Credit GO Station in Mississauga to the Gateway Terminal at Steeles Ave. in Brampton. Nineteen stations will connect people on Go Transit's Milton and Lakeshore West rail lines.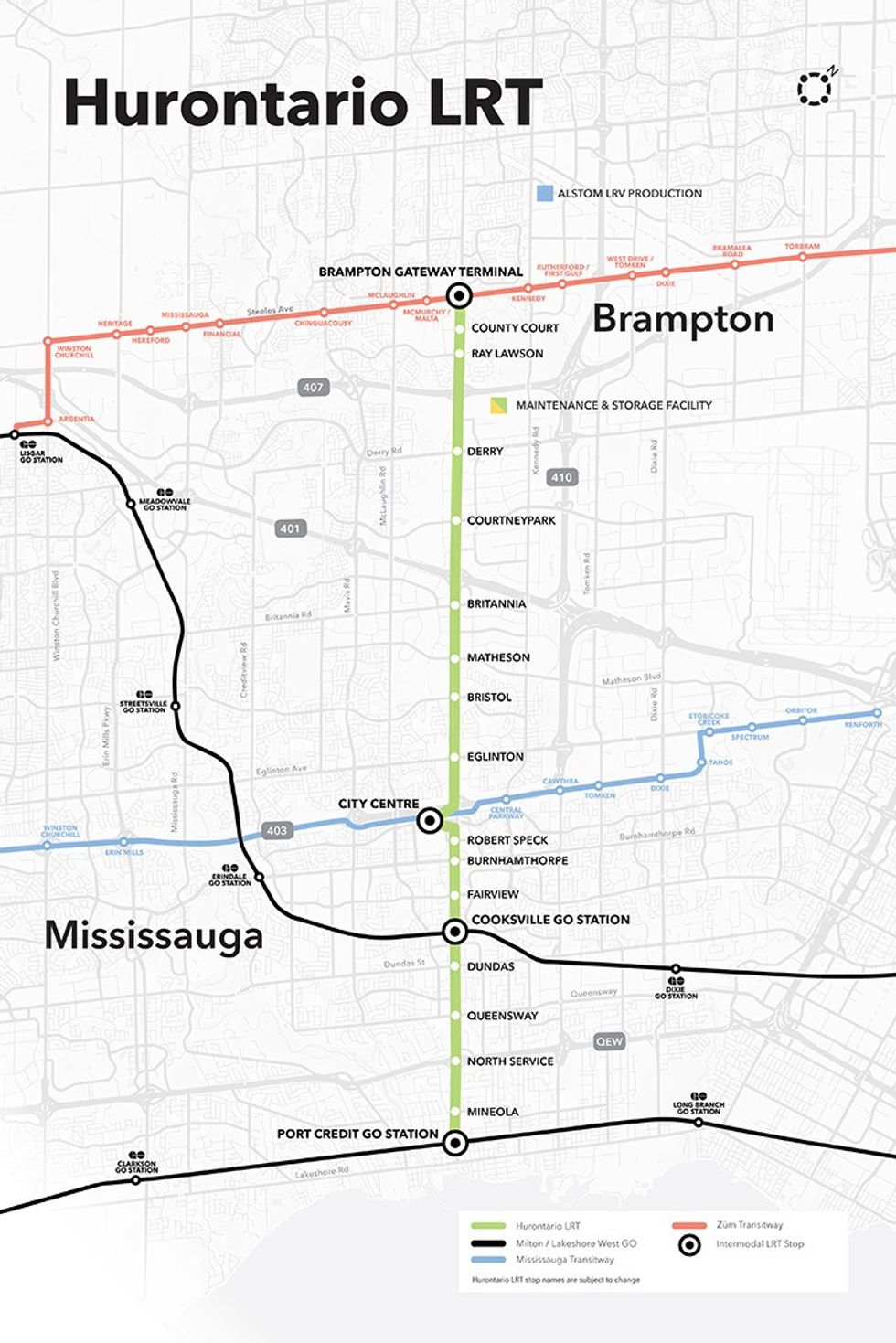 "Officials say Peel region has welcomed the project, and the impact it will have on travellers and communities. This past summer, events throughout Mississauga and Brampton proved the appeal of the project."
Five years from now, residents, businesses and amenities alike will be able to rely on this new transit option, with increased freedom to choose where and when they want to travel.