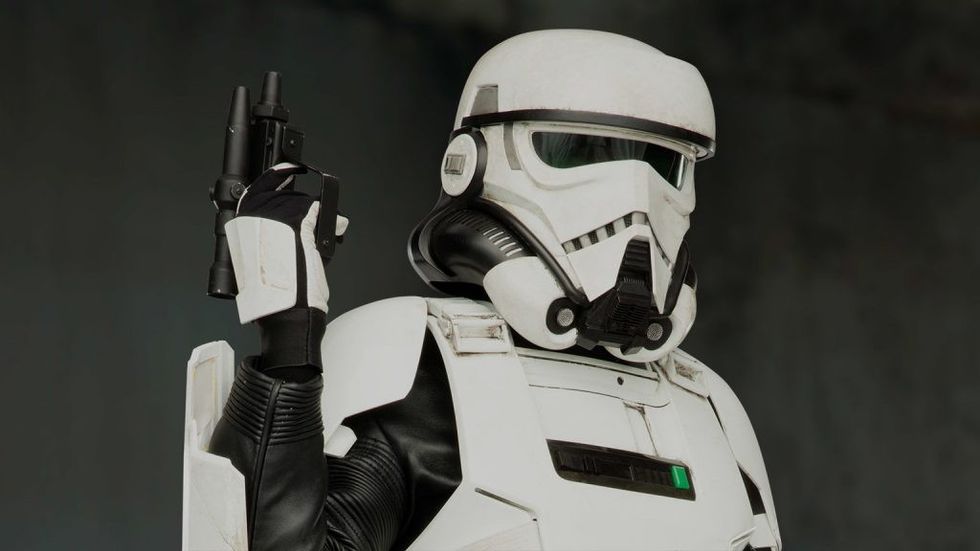 (Photo courtesy of Star Wars)
We've upped our Free Toronto list this week with more things to do, with a heavy feature on outdoor movies.
---
Some beloved favourite flicks are coming to parks across the city this weekend. And what's better than cozying up under the stars with Star Wars?
On top of amazing movies, there's also a great mix of music, food, and art going on this weekend across the city. It's a great weekend to cross some cultural summer bucket list items off your list before the leaves start to change. (Sorry, we even said that.)
When: Friday, Saturday and Sunday, from 7:00 p.m. to 12:00 a.m.Where: Queen Street E. Woodbine Beach
StreetFest is a Beaches International Jazz Festival signature event showcasing the finest in Big Band, Swing, Dixieland, R&B, and Soul sounds that Toronto has to offer. Over 45 bands will entertain you along a closed to traffic 2.5 km stretch of Queen Street East.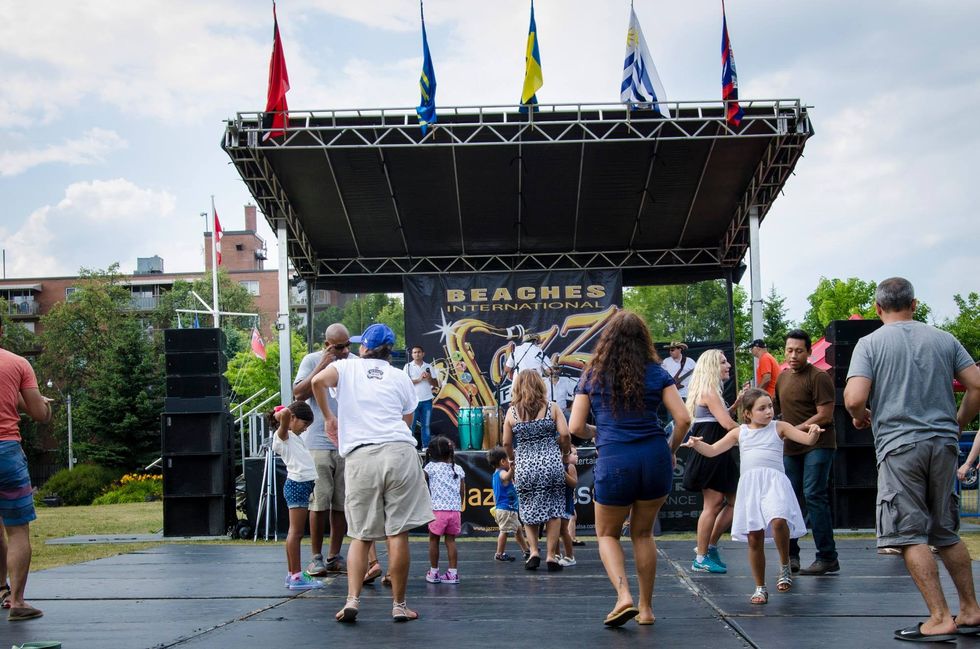 (Photo courtesy of Beaches Jazz Festival)
When: Saturday All DayWhere: Toronto Islands — Ward's Island Park
A community celebration of light and dark. Puppets, lanterns, spectacle arts, and live music form a swirling, processional performance with a water's edge finale.
Prior to the performance, Shadowland will hold community workshops to create lanterns from locally grown willow and tissue paper. Participants are also invited to create costumes and puppet images, stilt-walk, play music and perform.
When: Thursday at 8:00 p.m.Where: Celebration Square
Rey develops her newly discovered abilities with the guidance of Luke Skywalker, who is unsettled by the strength of her powers. Meanwhile, the Resistance prepares for battle with the First Order.
When: Thursday at 9:00 p.m.Where: St. James Park
Aspiring musician Miguel, confronted with his family's ancestral ban on music, enters the Land of the Dead to find his great-great-grandfather, a legendary singer.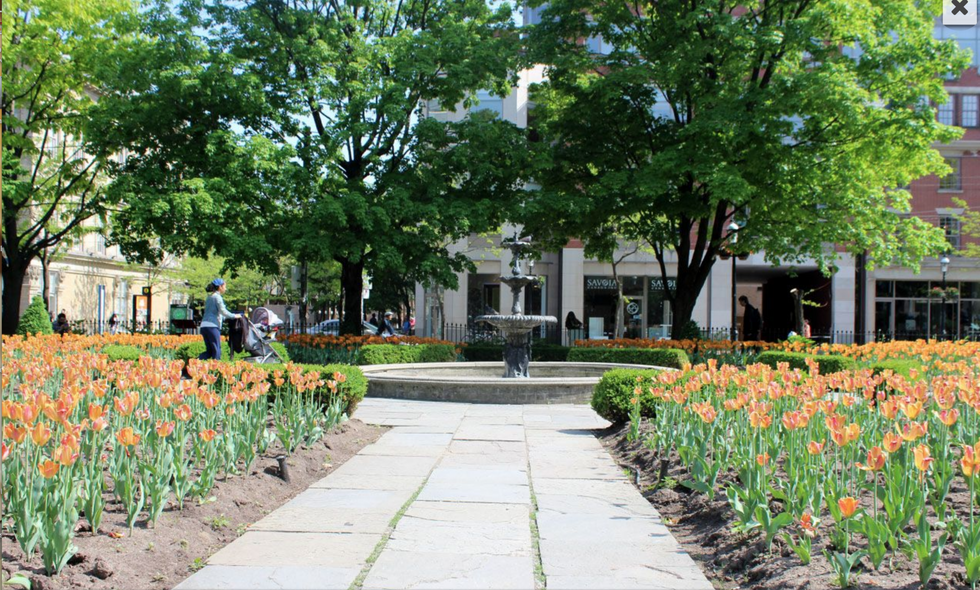 (Photo courtesy of St. James Park)
When: Friday at 9:00 p.m.Where: Chinguacousy Park
A Lion cub crown prince is tricked by a treacherous uncle into thinking he caused his father's death and flees into exile in despair, only to learn in adulthood his identity and his responsibilities.
When: Saturday at 7:30 p.m.Where: Sorauren Park
Romance and suspense ensue in Paris as a woman is pursued by several men who want a fortune her murdered husband had stolen. Whom can she trust?
When: Saturday at 7:00 p.m.Where: Garden Square Brampton
The friendly but forgetful blue tang fish, Dory, begins a search for her long-lost parents, and everyone learns a few things about the real meaning of family along the way.
When: Saturday at 3:00 p.m. to 4:00 p.m.Where: MEC North York
Always wanted to learn how to climb? Become familiar with the various disciplines of climbing from indoors to out with the terms, gear, and activity level required for each level.
When: Sunday at 12:00 p.m. to 9:30 p.m.Where: Albion Islington Square
Come prepared to feast on culture and amazing food. Over 100 artists will be present with over nine hours of programming. All this with over 60 food vendors, a Kidz Zone, Fun Zone, competitions, and lots more.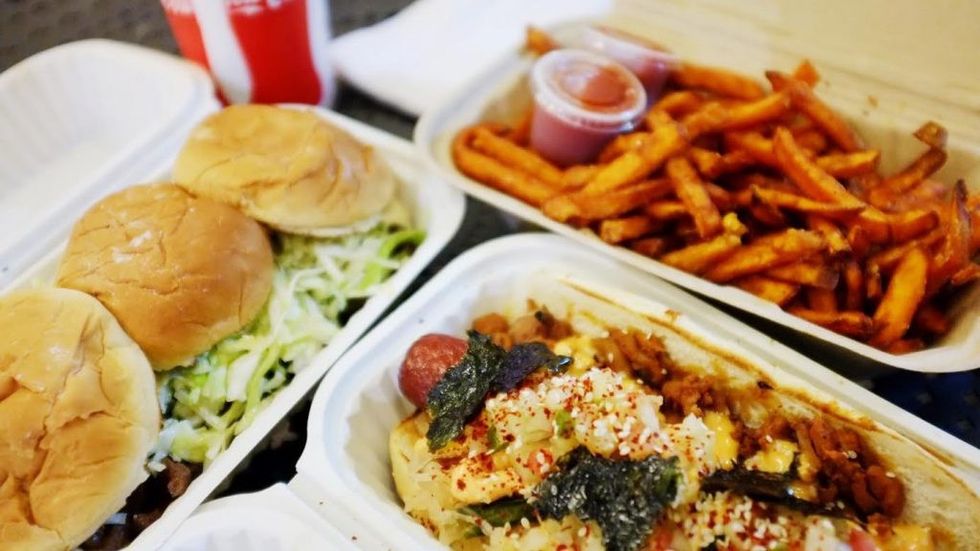 (Photo courtesy of Fusion of Taste Festival)
When: Saturday all dayWhere: Between Queen Street and Dundas Street on Ossington
What the F? Food, fashion, and fitness all come together for this amazing Ossington street party. Expect live music, local performers, local clothing booths and even a pro wrestling rock show.
When: Sunday 3:00 p.m. to 7:00 p.m.Where: Confederation Park
A traditional Carnival character story set to narration, music, and dance in an open barrier-free setting. A free, interactive event offering an opportunity to learn about the origins of Caribbean Carnival and folklore.
When: SaturdayWhere: CNE Horse Palace
Considered the unofficial start of the CNE, this interactive program is a favourite for families who want to get a hands-on introduction to horses. This year HorseCapades once again features free Pony Rides for kids.
Community