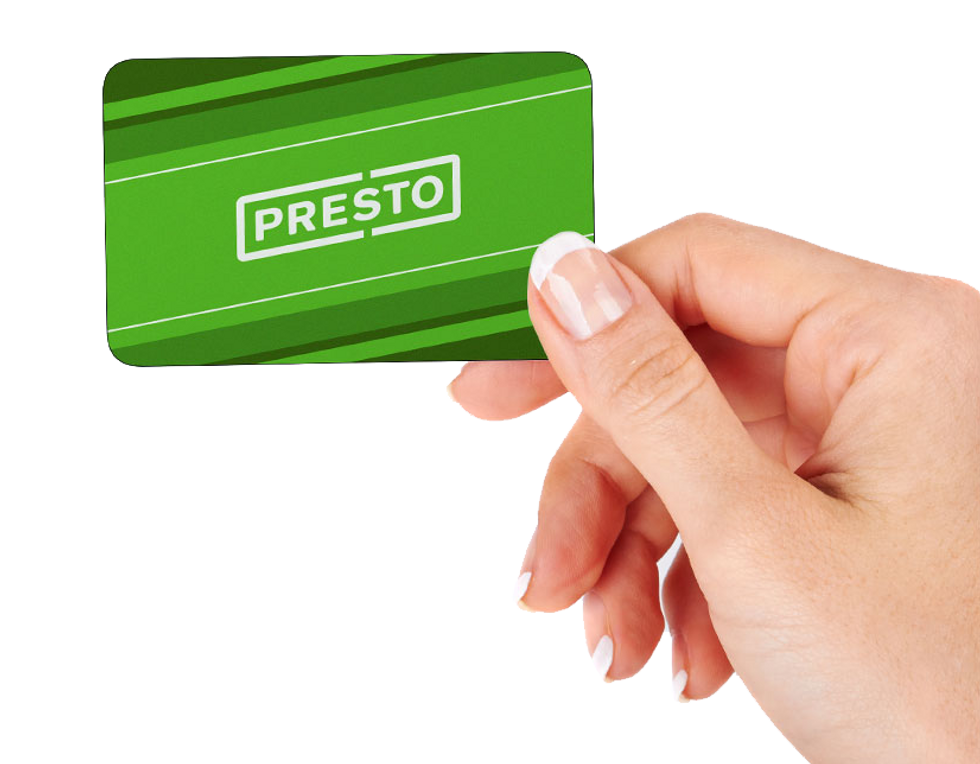 (Photo courtesy of prestocard.ca)
Free PRESTO card? Yes. Free PRESTO cards — plural. As in 20,000 of them.
---
Scotiabank Arena is giving away the first 10,000 free PRESTO cards this week. The plan is to hand out free, pre-loaded PRESTO cards to Leafs and Raptors Home Openers, at select TTC and GO stations.
This giveaway is to celebrate the inaugural season at Scotiabank Arena, but it's only while supplies last.
The first batch of free PRESTO cards will be given out on Wednesday, October 3.
That means 10,000 of these free PRESTO cards will be available at select TTC ($6) and GO ($8) stations, to help get you to Scotiabank Arena/Maple Leaf Square to cheer on the Toronto Maple Leafs at their home opener Wednesday evening.
But wait, there's more ... More free PRESTO cards, that is ...
On October 17, Scotiabank plans to give away another 10,000 free PRESTO cards to get you to the arena for the Toronto Raptors home opener.
Ambassadors will give away the cards starting at 4 p.m. on October 3 and then again on October 17, but again, only while supplies last.
They will have a limited number of available, so check out the list below to see where you can find them and how many they'll have:
| | | |
| --- | --- | --- |
| STATION | LOCATION | NUMBER OF CARDS |
| TTC | Spadina | 1000 Cards |
| TTC | College | 1000 Cards |
| TTC | Kipling | 1000 Cards |
| TTC | Finch | 1000 Cards |
| TTC | Eglinton | 1000 Cards |
| TTC | Don Mills | 1000 Cards |
| TTC | Kennedy | 1000 Cards |
| GO | Oakville | 750 Cards |
| GO | Mimico | 750 Cards |
| GO | Pickering | 750 Cards |
| GO | Scarborough | 750 Cards |
Toronto