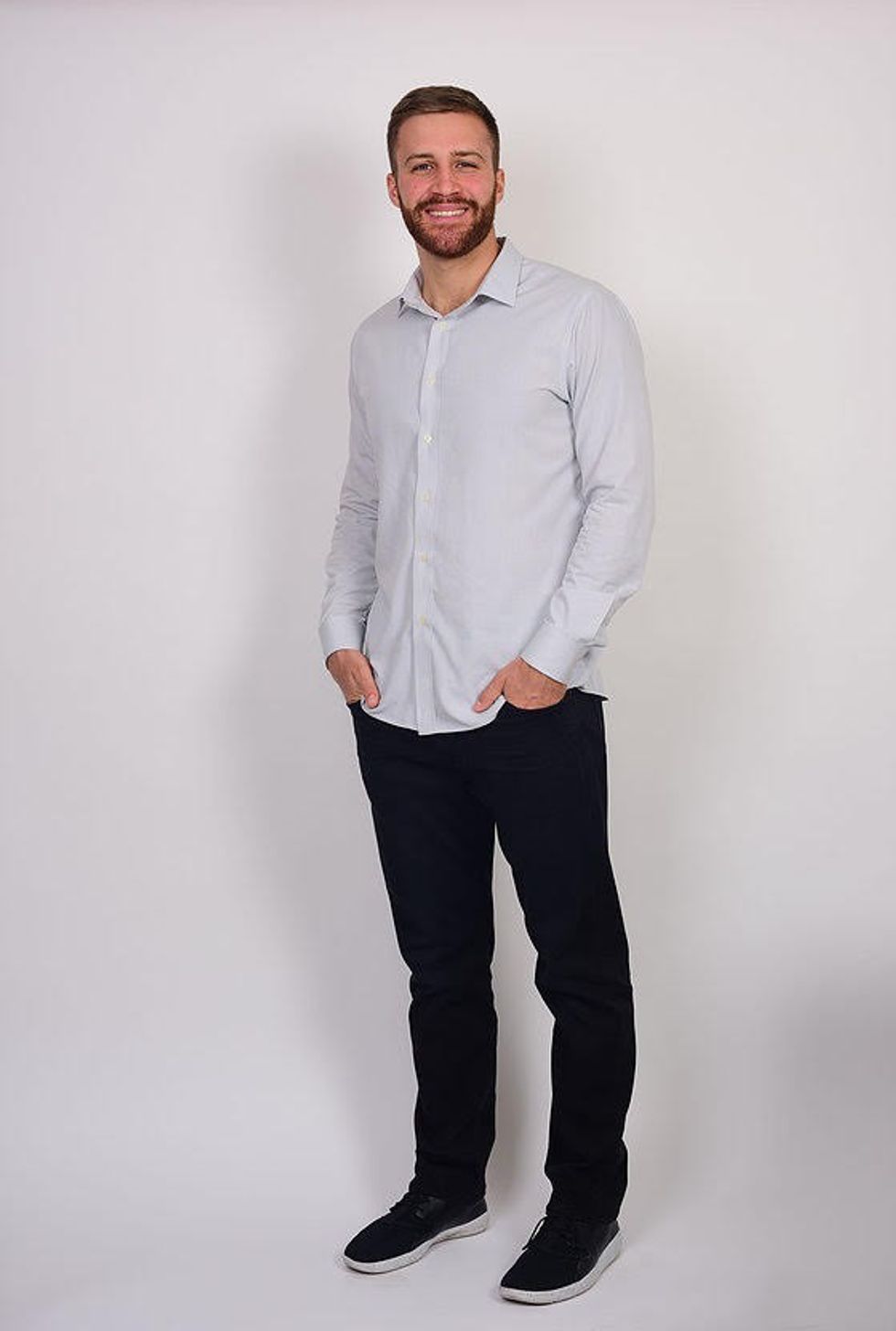 Dominic Mortezadeh was once on track to see his name in lights, but he soon found a different fame in real estate.
---
The 25-year-old sales representative for Royal LePage Signature Realty, Brokerage attended Cardinal Carter Academy for the Arts in his early teens, becoming an award-winning choreographer and prodigiously talented dancer for someone his age.
Soon he toured with an internationally-renowned dance troupe. However, when injuries got the better of him, Mortezadeh eventually switched gears into real estate. Even though his current career is very different from where it could've gone, he still says his stint on stage certainly informs his success as an agent.
"Being on camera and performing on stage in front of thousands of people helped me overcome being shy in almost every aspect," he says. "Being shy will only hurt you and your clients when it comes down to negotiating and getting top dollar for any form of real estate."
He comes to Storeys to deliver more pertinent advice and reveal why he doesn't view other agents as his competition.
How did you originally begin your real estate journey?
I attended Seneca College for a real property assessment program that was connected to the Sauder Business School at the University of British Columbia. I learned everything: microeconomics, mortgage underwriting, Canadian property law, real estate investment analysis, advanced income appraisal, planning and urban development, among others.
But I knew, thanks to my past as a dancer and an actor in my teenage years, that I would never be suited for the desk job that the program was setting me up for.
I mean, I never actually ever worked at a desk my entire life so, I just couldn't imagine doing it. But this program also exposed me to sales, which I knew I would love since I'd be out in the world helping people in person and making a real practical difference in people's lives, so I went to get my license and I never looked back.
You were a dancer before real estate. What made you switch gears?
When I was a kid, I went to a performing arts school that you actually had to audition to attend. I got in and I really enjoyed it. I became an award-winning dance choreographer, so late in high school, I got an agent and she started sending me on auditions.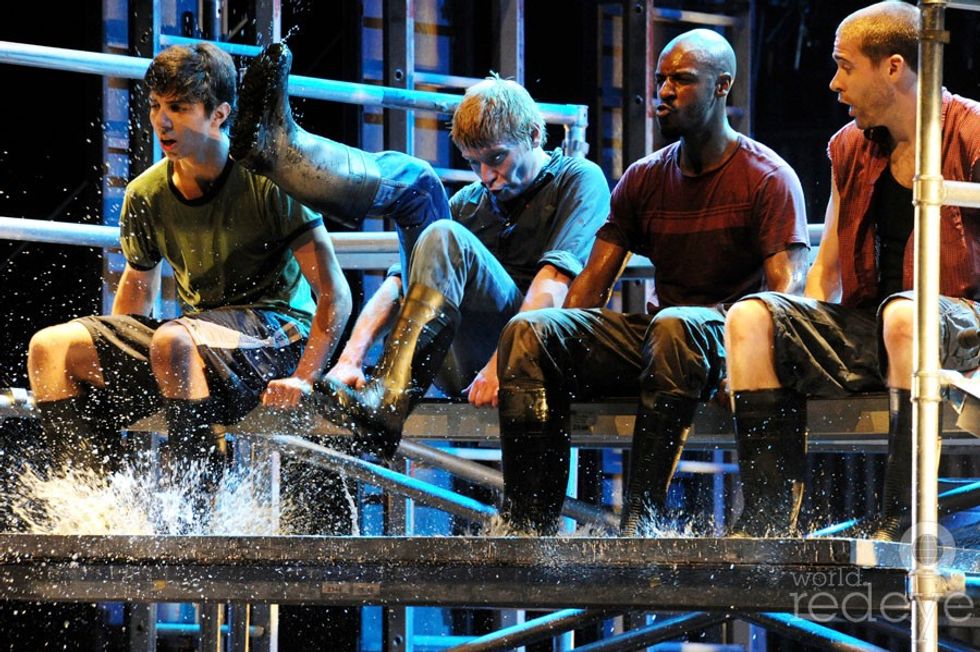 Probably the biggest thing I booked was Harriet the Spy: Blog Wars with Vanessa Morgan from Riverdale and Jennifer Stone from Wizards of Waverly Place. Then I joined the touring company of this dance troupe out of Australia called Tap Dogs and I was the youngest dancer to ever join the company. I was 17 and I was so young that my mom had to come with me.
I did the tour and went all around the world. The show is still touring now, but when I went on the second tour I made it halfway through and then I got injured. We were doing two shows a day and I was getting injured all the time. I guess I just had some bad luck, but I realized I needed something more sustainable to do with my life. Dancing was never the dream, I'm living the real dream by helping people and doing real estate right now.
What would you say was your most difficult experience with a client?
My most difficult experience thus far was definitely having my clients trust me with my marketing strategy for the sale of their property back in 2017.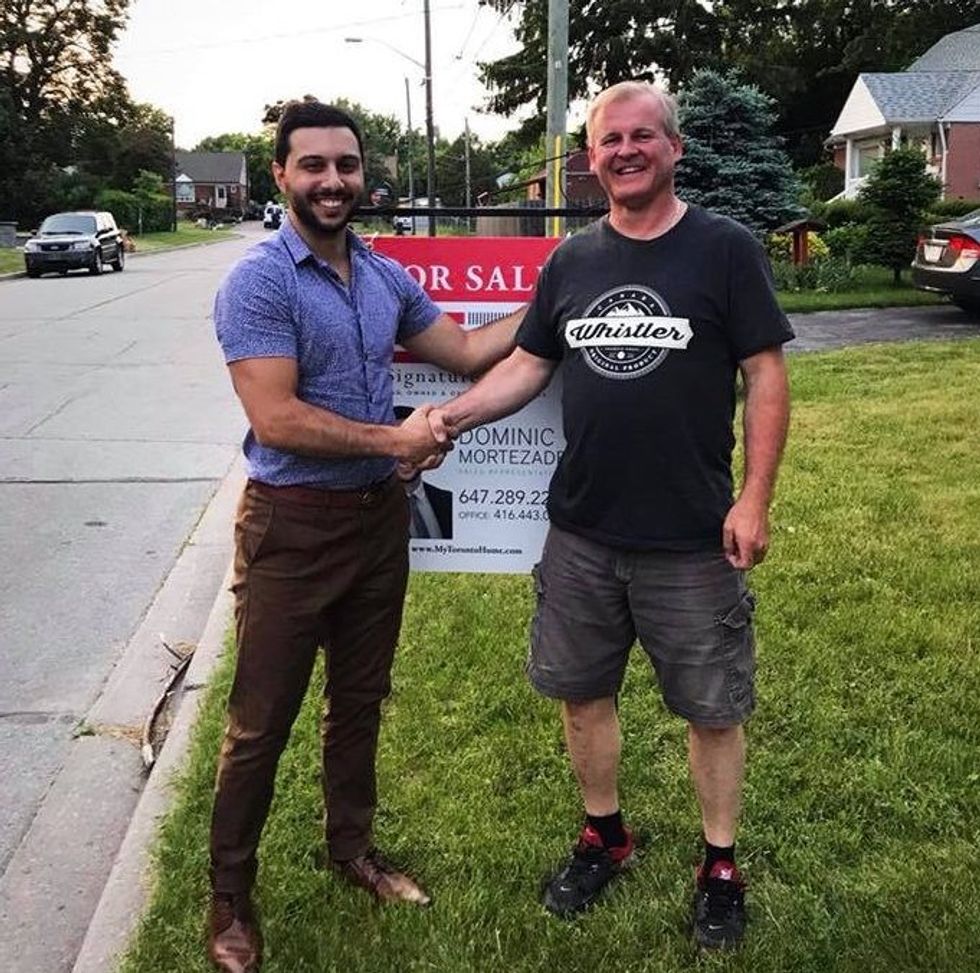 They were really worried about listing their property below their desired 600k sale price, but I knew listing it way below and generating a bidding war was the best decision. It took me about a full week to convince them to list it for $559,000 and we ended up getting five offers and a sale price of 665k.
Only a few weeks later I listed another property in the same neighbourhood where we amassed another 100k over asking and a sale price of 702,000 but this time it was easier to show my new clients that this was the right play to make during that market, and I had my recent sale on the street to prove it.
One of the things that gets you noticed as an agent these days is social media, how do you use social media to your advantage in your business?
It plays a huge role. Number one, it doesn't cost you a single dollar. I'm proud to say I haven't spent a single dollar on any of my social media accounts and that's because I take the time every day to read the comments and engage with my followers. It takes a really long time to grow your account that way, but it pays off in the end because then you get people asking you questions, you grow relationships and you actually get clients off of that. I've had a few people actually ask me about rentals.
This is really the first year where I'm starting to see a turnaround in the work that I've put into my social media. Growing my social accounts to the tunes of thousands of followers helps me and my clients get more exposure for listings. Some posts will reach as many as 5,000 and since I grew my account organically, as opposed to buying followers, those are all real people living in Toronto or the GTA.
What kinds of things do you do for continued professional development?
I speak to people that have been in the business for 20+ years.
Lots of real estate agents look at other agents as their competitors and they are in some way, but I don't look at it that way at all. Every single person that's working with you in this business is a partner because when I'm selling a property I'm going to rely on another agent to bring me a client, so I don't look at them as my competition.
The better the relationship can grow with other well known real estate agents in this business, the more it will help you as an agent and as a result, help your clients as well.
When I deal with anyone in this business I treat them as if they were my client because you don't know what might happen in the future.
What are your impressions of the Toronto market?
Toronto is massive with lots of neighbourhoods, but I don't only focus on Toronto because every single market around Toronto is going to affect the city.
Right now, I like Toronto as a market. Most media outlets are going to say the market isn't doing that well compared to 2017, but if you actually compare the last two years, the numbers are really up there.
I highly doubt anyone likes a market like 2017 because it only benefits one side—the seller. Buying property in that kind of market is a disaster, but right now, there's a balance that benefits both parties, which is better for buyers.
Overall, I'd call it a balanced market.
What would you like to do next for your business?
I want to become a broker so I can open my own brokerage in ten years. I know that's pretty ambitious, but that would be my end goal.
If I could do that while getting into the media side, so like television and maybe something on HGTV, I think I'd be very good at it just because of my experience with TV and acting.
Industry Profiles