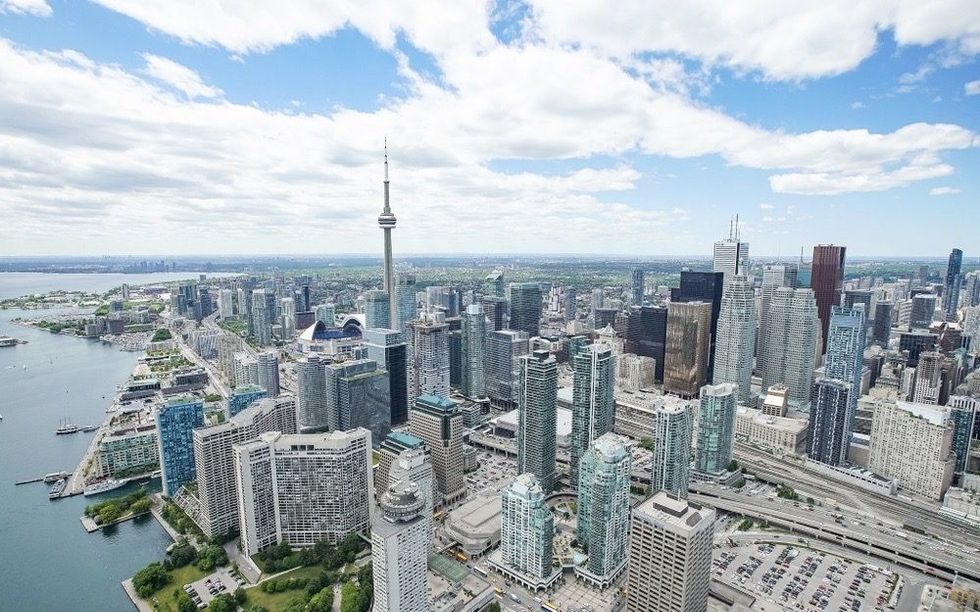 Don't want to raise your kids in a condo? You aren't alone.
---
According to a recent study by the Mustel Group and Sotheby's International Realty Canada, 83 per cent of young Canadian families across major metropolitan markets would prefer to own a detached home if money wasn't an issue. But just over half (56 per cent) actually own one.
The study, which surveyed 1,743 families with the adults between the ages of 20 and 40, looked at home ownership trends, satisfaction and levels of real estate confidence in young urban homeowners across Vancouver, Calgary, Toronto and Montreal.
In Toronto, the preference for a single-detached home closely mimicked national preference at 82 per cent. However, less than a fifth of surveyed families (19 per cent) reported a preference for condominium, attached or duplex/triplex/multiplex housing.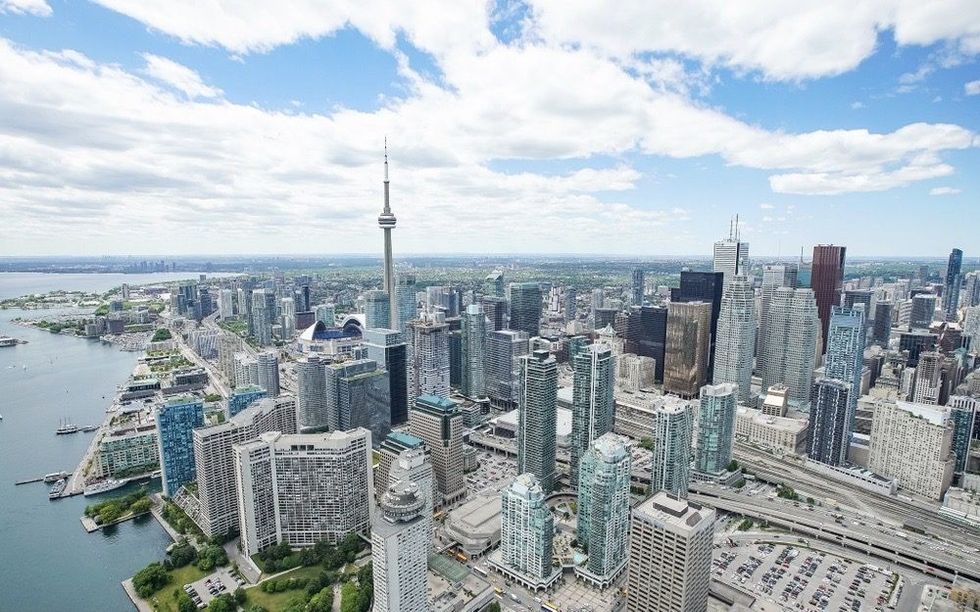 Unfortunately, market prices and interest rates have made the dream of owning a single-family home seem impossible. As a result, 43 per cent of national respondents, who have purchased real estate but not a single family home, say they have given up on the dream altogether.
The national results also reveal 18 per cent of young families across the country's major metropolitan markets still plan on buying a single-family home in their city. While 21 per cent plan to purchase outside of the city centre.
Young Canadians Are Willing To Make Compromises
Brad Henderson, President and CEO, Sotheby's International Realty Canada, says the study proves demand for single-family homeownership will continue to rise despite market challenges and affordability issues.
On a national level, 93 per cent of young Canadian families claimed to be "very" or "somewhat satisfied" with their home. However, 82 per cent revealed they felt they had to make compromises when purchasing.
Among the compromises are yard space, budget and move-in readiness. But most respondents aren't willing to budge on value per square foot.
Torontonians Are Confident and Satisfied
In Toronto, satisfaction levels were second highest only to Montreal. A whopping 46 per cent of modern families in the city claimed to be "very satisfied" with their home. Respondents noted their satisfaction was high regardless of challenges faced and compromises made at the time of purchase.
In the confidence department, young Torontonian families were more confident than any other city. 83 per cent stated they believed their home investment would outperform or match other financial investments over the next half-decade.
According to Henderson, confidence is key among young families. "Young families are much more influential in Canada's metropolitan real estate markets than many realize," he said. With 9.1 million Canadian Millennials on the brink of entering the real estate market, they'll be vital to overcoming affordability challenges and driving change in the real estate market.
Toronto Condos & Homes