---
The pandemic has inspired Canadian professionals to relocate to the country's picture-perfect coasts. 
According to LinkedIn's inaugural Workforce Report for Canada, which documented the LinkedIn members who had relocated since the onset of COVID-19, the urban areas in and around both Vancouver and Halifax have experienced the most internal migration gains.  
Since April 2020, Vancouver has experienced a 10.5% rise in the inflow-outflow ratio of residents, indicating that thousands more Canadians have been moving to the easy-on-the eyes west coast city than leaving it, compared to pre-COVID trends.
But it's the country's other coast that's seen a more dramatic influx of new residents. Halifax's metro area experienced a dramatic 39% increase in the inflow-outflow ratio of residents since April 2020.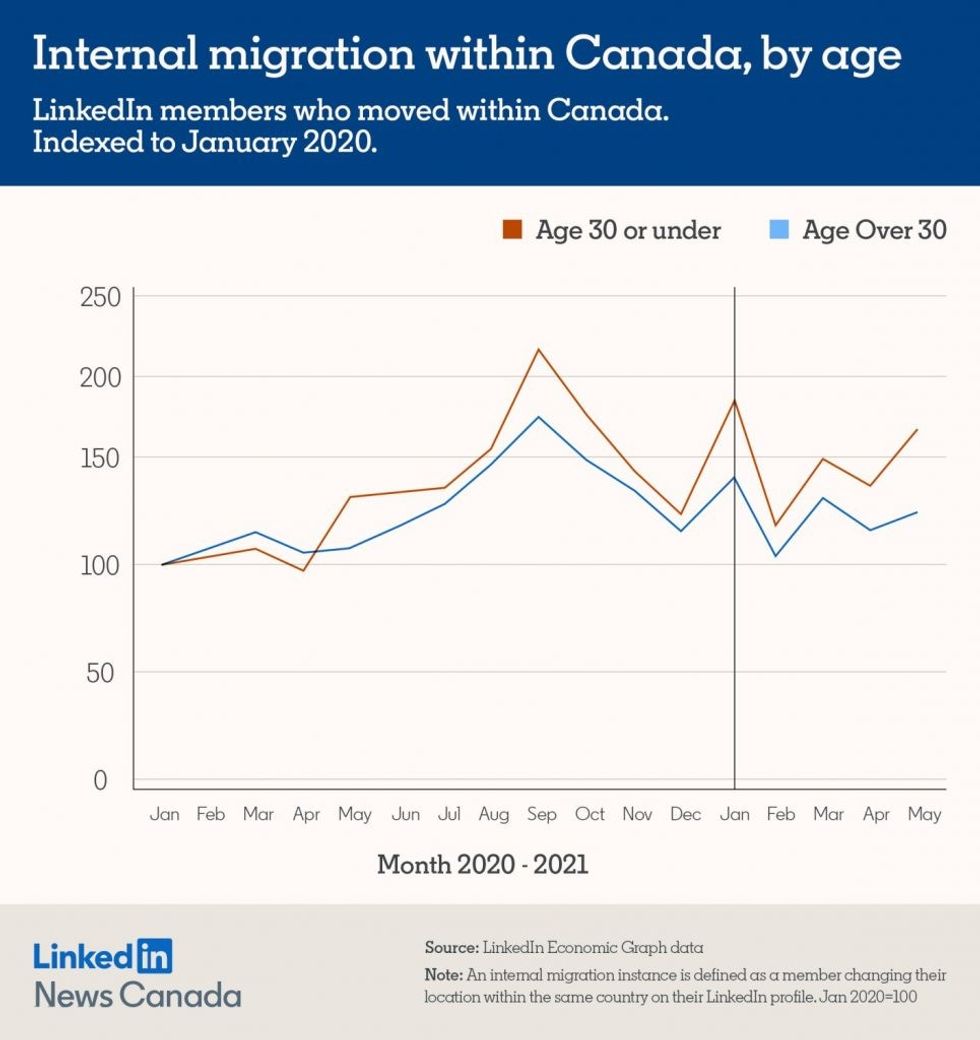 On the other end of the spectrum, the metro areas in and around the Greater Toronto Area (-12.2%), Montreal (-21%), London (-7.8%), and – somewhat surprisingly, given its hot housing market – Hamilton (-18.9%) all saw an exodus of residents compared to before April 2020.
It's safe to say that the pandemic and its relentless stay-at-home measures inspired a collective re-evaluation of living spaces and a craving to connect with nature and the outdoors. Both Canadian coasts offer soothing seaside living and no shortage of outdoor adventures, but also bustling food and culture scenes (at least, in non-pandemic times) to round that out. Both cities also house countless career opportunities for driven professionals in all industries.
Vancouver is known for its active, outdoorsy, and laidback vibe; Halifax, for its dreamy overcast weather, memorable seafood, and lively pubs. 
On the lifestyle front, one of the biggest differences between the two cities is the cost to put a roof over one's head, with one's bank account taking much more of a beating in Vancouver.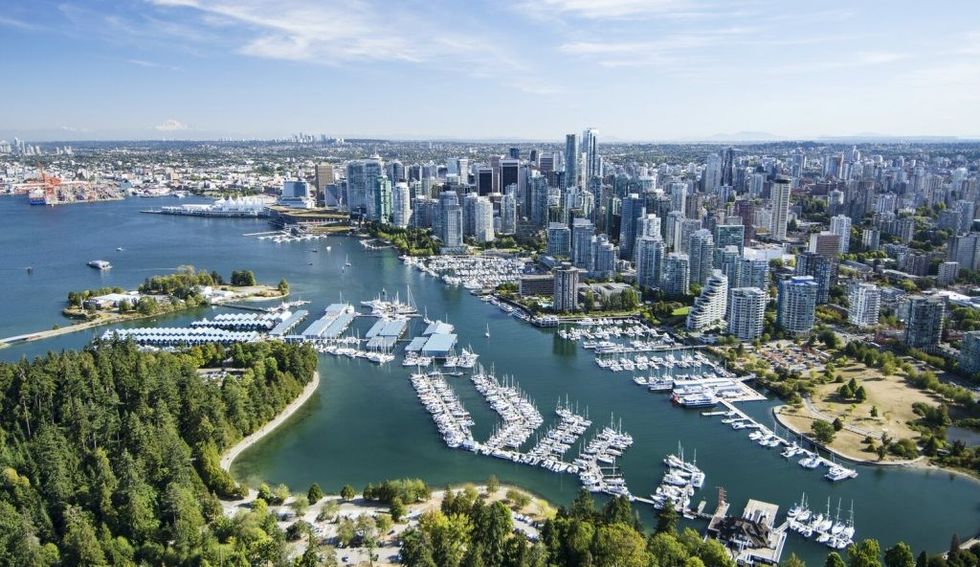 Aerial image of Stanley Park, Coal Harbor and Vancouver, BC, Canada
Notorious for its sky-high real estate prices, the average price of a home in Greater Vancouver is now $1,172,800, according to the Canadian Real Estate Association. Meanwhile, real estate in Halifax remains relatively attainable at an average home price of $466,633 in May. This compares to $1,045,800 in the GTA, $879,100 in Hamilton-Burlington, and $496,600 around Montreal, according to CREA data. 
As Toronto home prices soared to new heights during the pandemic -- with no signs of a dramatic bubble burst in sight -- and the need for more space got impossible to ignore, its residents turned their eyes beyond city borders to larger and more affordable pastures in suburbia, smaller Ontario cities, and beyond. Once overlooked provinces like New Brunswick also began to attract former Toronto residents.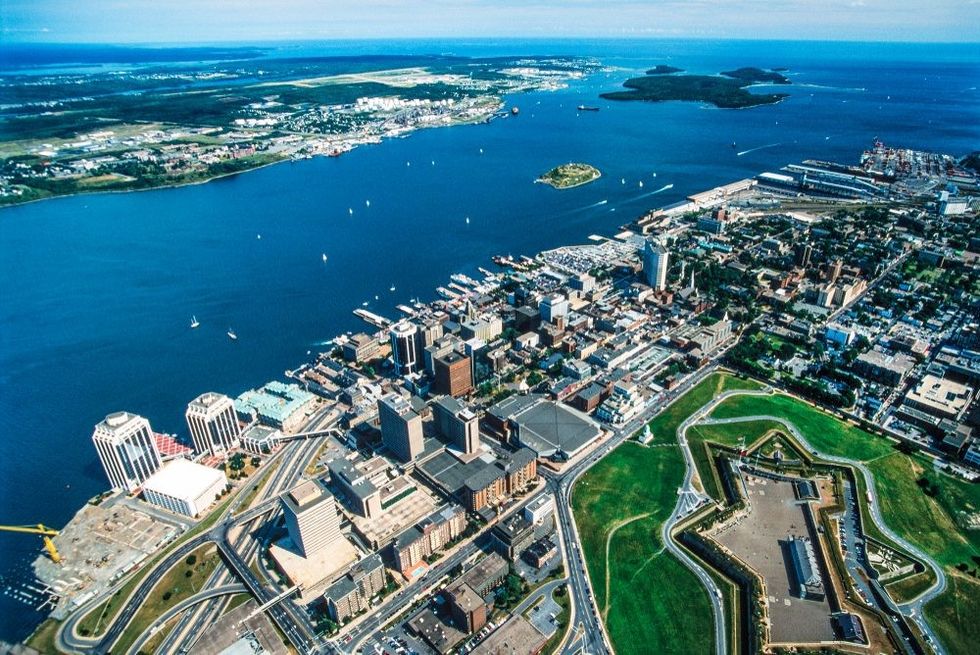 Downtown Halifax and Harbour/Shutterstock
But it wasn't just the out-of-reach home prices, lack of space, or an inevitable move from the downtown core for which COVID merely acted as a catalyst. For some, Ontario's pandemic response was so unsatisfactory that it drew then to less restricted spots like Vancouver -- if only even temporarily. 
Naturally, a newfound work-from-home culture made such moves possible for many restless Canadians. As life returns to some semblance of normal in the wake of mass vaccination, it will be interesting to see whether cities like Vancouver and Halifax continue to attract Canadians from across the country and how that migration impacts the ever-dramatic housing market.
Real Estate News