Real Estate News
These Are The Most Terrifying Real Estate Listings In Toronto
Halloween is upon us and that means it's time to shock and terrify would-be buyers with some ghastly photos of homes listed up to the $1 million mark.
Generally, creepy dwellings like these are sold as-is and they're old houses that have deteriorated over the years. It's hard to say what else went down indoors, but these two listings look like they could have housed a bloodbath or paranormal activity.
Here are the two creepiest listings currently on the market in the city of Toronto.
Bedrooms: 3
Bathrooms: 2
Parking: 2
Sq. Footage: N/A
It's hard to believe this Willowdale home costs nearly $600,000, given that it straight up looks like a crime scene complete with water damage — convincingly stained the colour of blood — peeling floral wallpaper, dusty firetrucks, and a shed seemingly brimming with black mould from the inside out.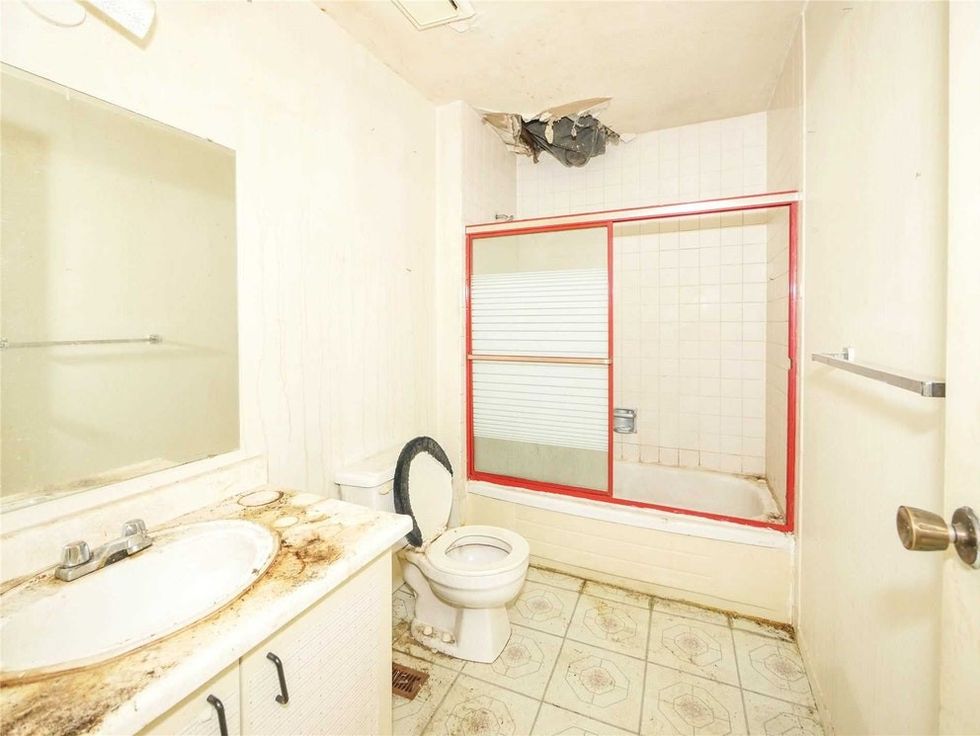 This isn't exactly the throne room. It's more like a scene out of the Saw franchise. I wouldn't want to be caught dead in here, no pun intended.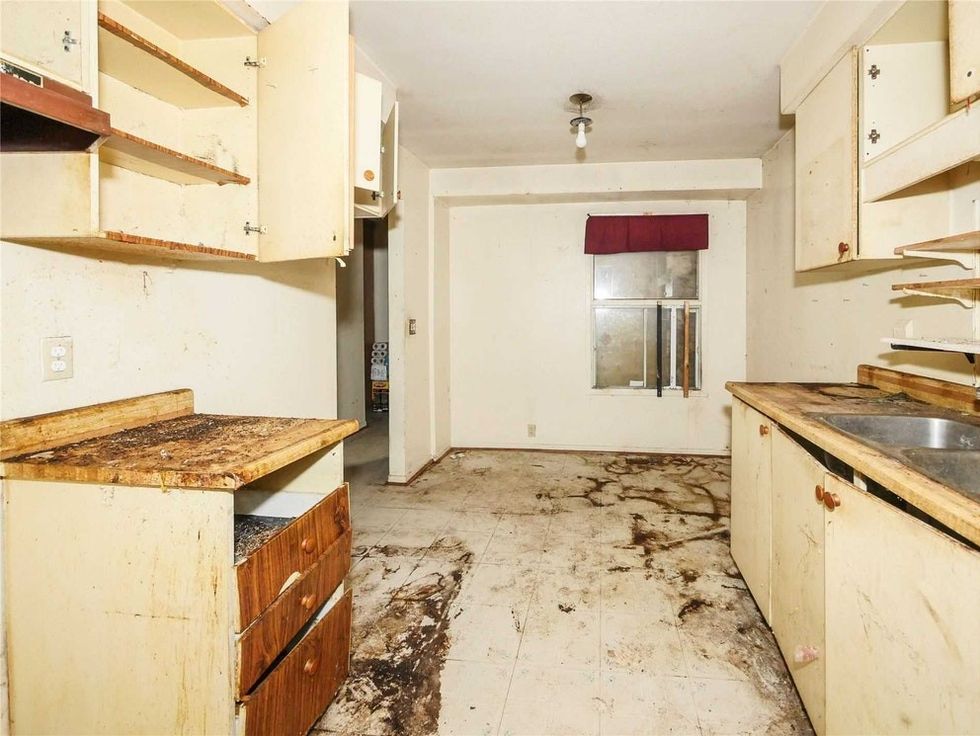 You might need a long bath or shower after feasting your eyes on this listing. You can almost smell the black mold wafting off of every precipice in the building. Frankly, it seems like the house is a rotting corpse all on its own.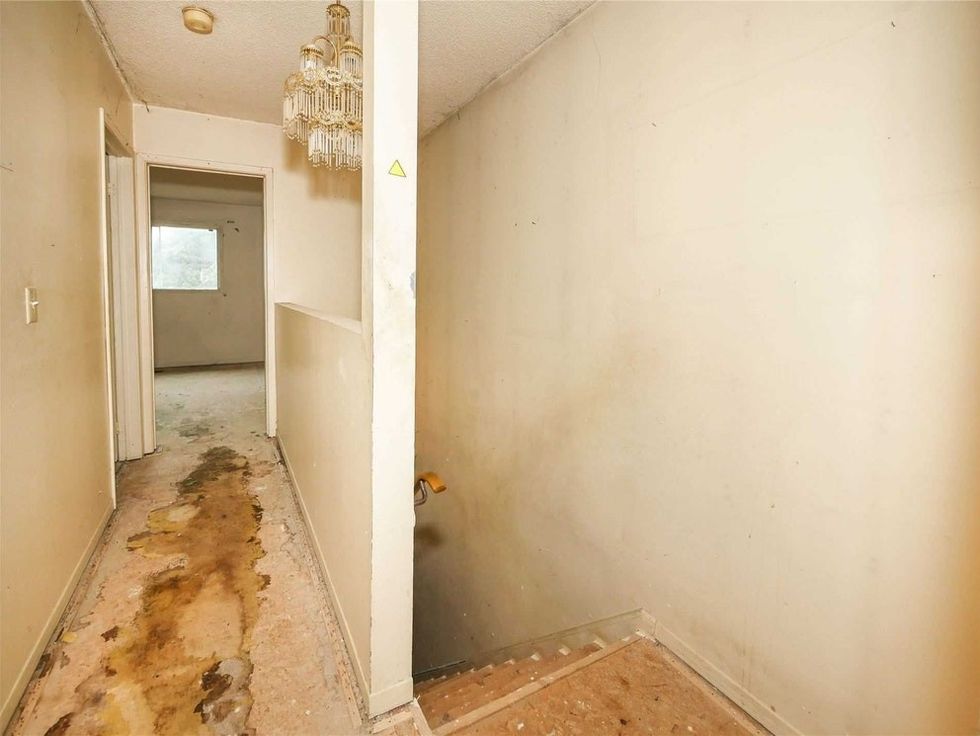 In horror films, it's usually best practice not to wander downstairs into the basement. But if you like to feel the adrenaline pumping in your veins, simply follow the gross stained floor, which has an outline resembling a dead body, into the depths below.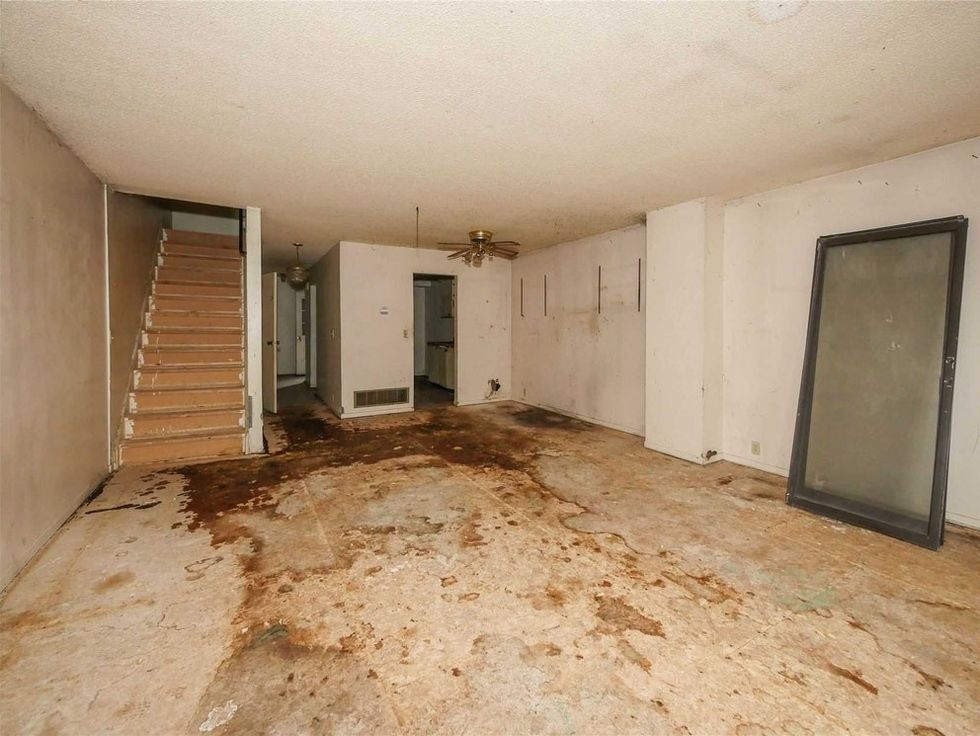 Ah yes, more bloodshed or, um, water damage. You probably don't want to linger here long or you might start shrieking over the sight of your own shadow. YIKES!
Bedrooms: 3
Bathrooms: 1
Parking: 5
Sq. Footage: 1,100 – 1,500 sq. ft.
This ghostly gem on Ray Ave. is tucked away far back from the curb, like it's got something to hide. It looks more like a crime scene or a meth lab than anything else. Maybe it once was? This house is being sold "as is, where is," as though buyers might be able to somehow relocate it?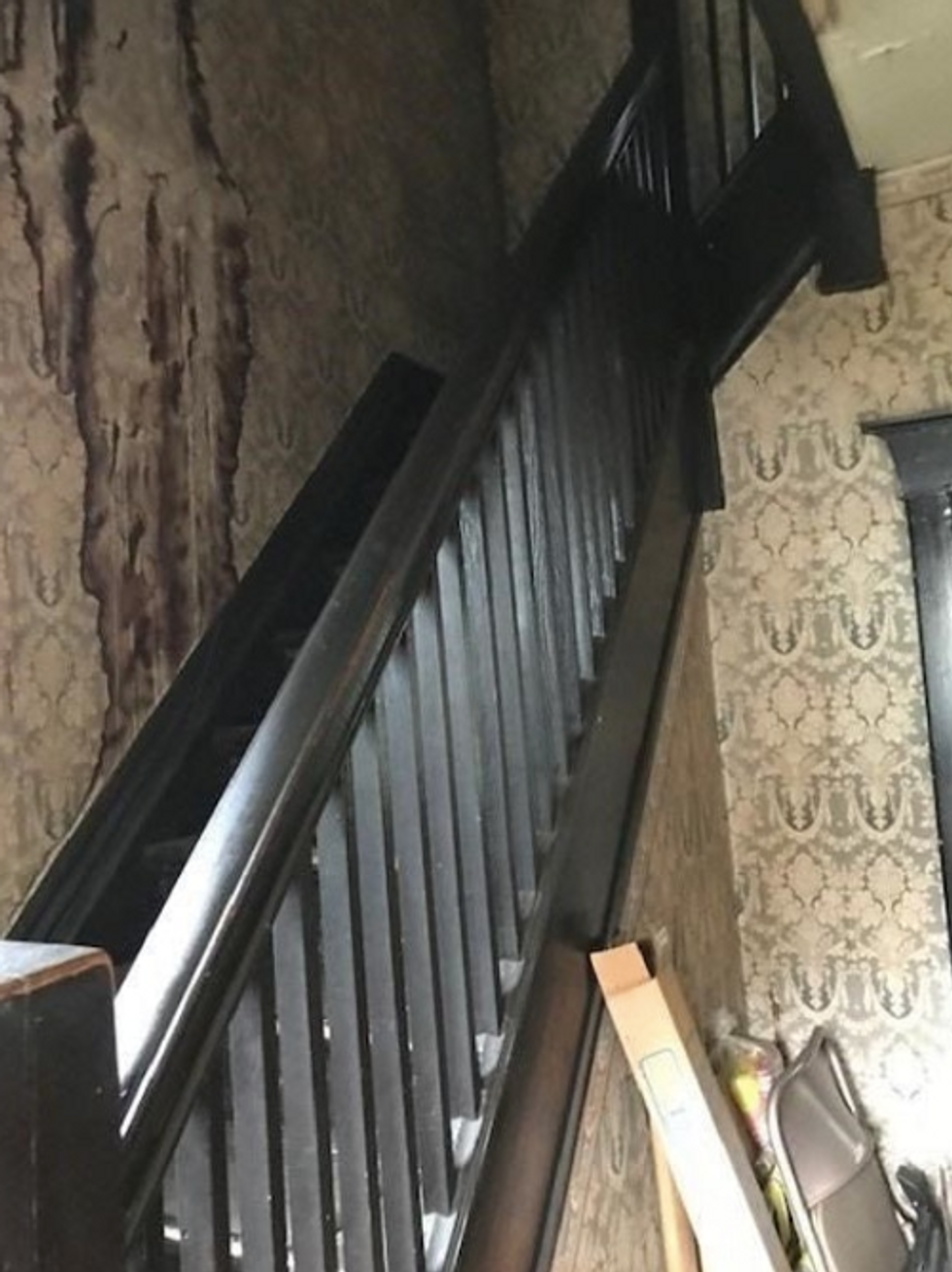 Personally, I'm not exactly gung-ho about walking up those stairs. But hey, when in Rome? The peeling wallpaper is surely inviting.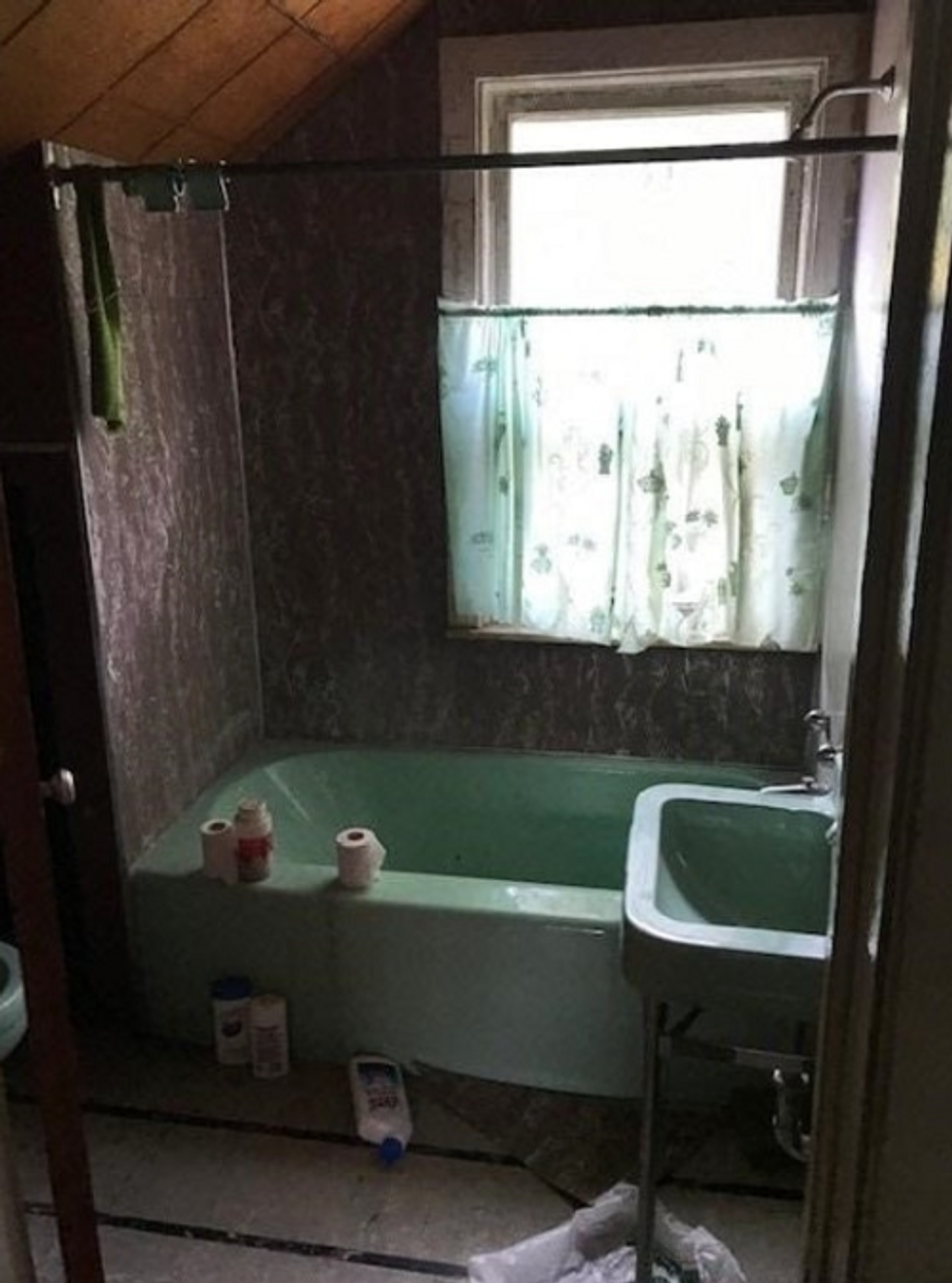 This looks more like a witch's cauldron than a bathtub. Is that more wallpaper? It's hard to tell.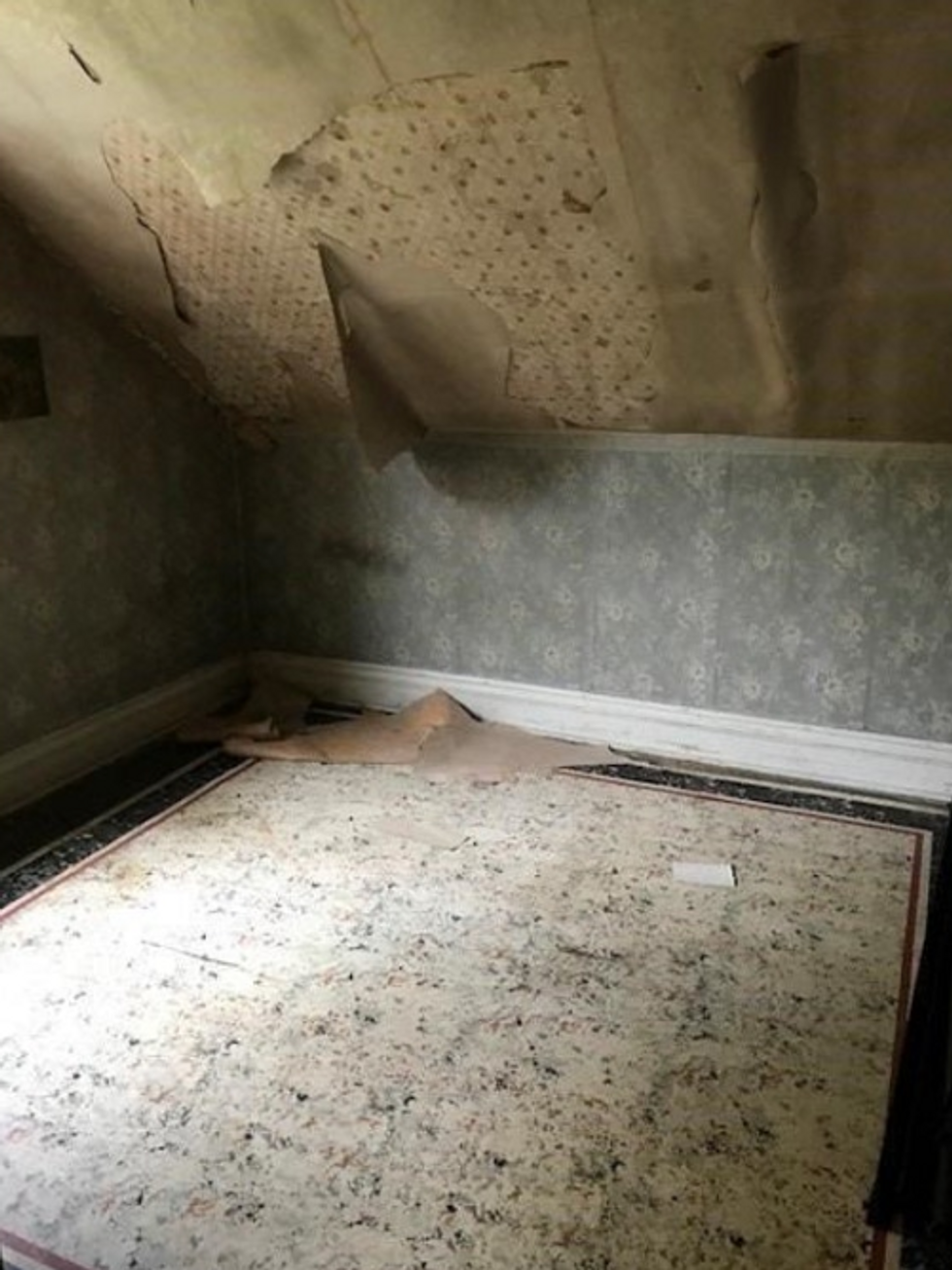 The bedrooms undoubtedly look decades upon decades old. Whoever designed this house sure loved strangely patterned, mismatched wallpaper and tiles. Everything is falling apart from the ceiling to the floors.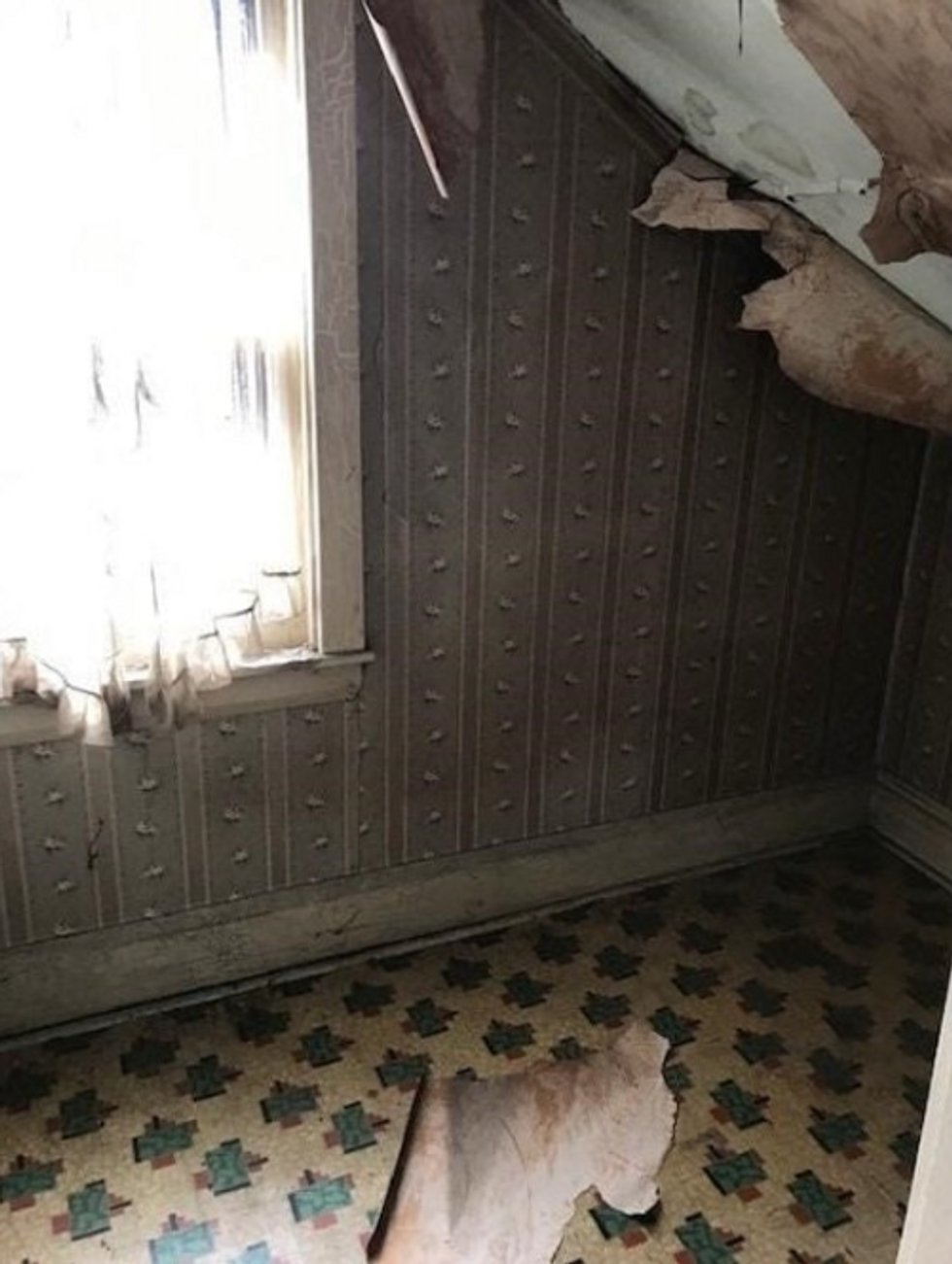 This window treatment must've been inspired by the Amityville Horror film. Frightening indeed.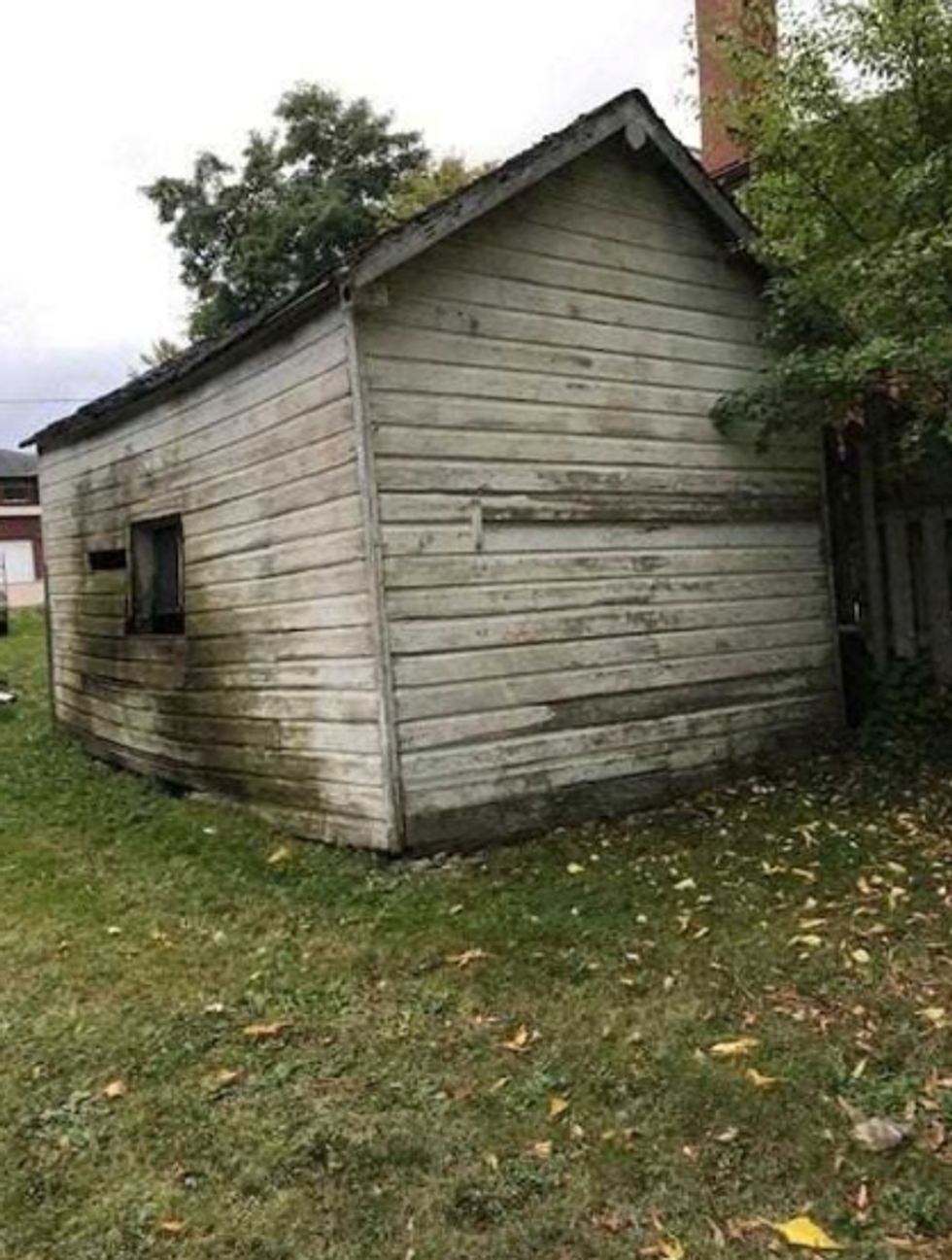 Yep, I'm going to say DO NOT ENTER because there are probably chainsaws, hammers and other scary tools. Even better, stay off the premises altogether.