---
This month's devastating crane collapse at a construction site in Kelowna, B.C. --- which claimed the lives of five people -- was not an isolated incident. 
Cranes have collapsed across the country at an eyebrow-raising rate in recent years. 
Just days before the tragedy in Kelowna, a 15 to 18-foot-tall crane above Toronto's L Tower condo building came crashing down above its roof. The collapse came six years after a work-stop order was issued over safety concerns surrounding a crane at the top of the curved building. 
Luckily, nobody was hurt in the L Tower's recent ordeal. But that's not always been the case. In June 2020, a crane collapse in Oakville claimed two lives and injured three others. In 2016, a collapsed crane in Montreal left one dead and another injured. 
Alarmingly, Toronto is no stranger to crane collapses (or cranes, for that matter).
Last July, Toronto police evacuated multiple buildings in the area of Simcoe and Wellington streets after a crane collapsed onto one of them. The following month, a crane came toppling down in the Regent Park neighbourhood, narrowly missing a young woman (it hit her bicycle) and a male bystander. Then, in late November, a construction crane collapsed and fell into a sinkhole at a Crosstown LRT construction site at Eglinton Avenue East and Mount Pleasant Road. Thankfully -- like the other incidents -- no injuries were reported. 
As Toronto remains the crane capital of North America -- a place where speed matters on the construction front -- the good news is that there are finally plans in action to help ensure these collapses don't continuing happening -- both in Toronto and across the rest of the country.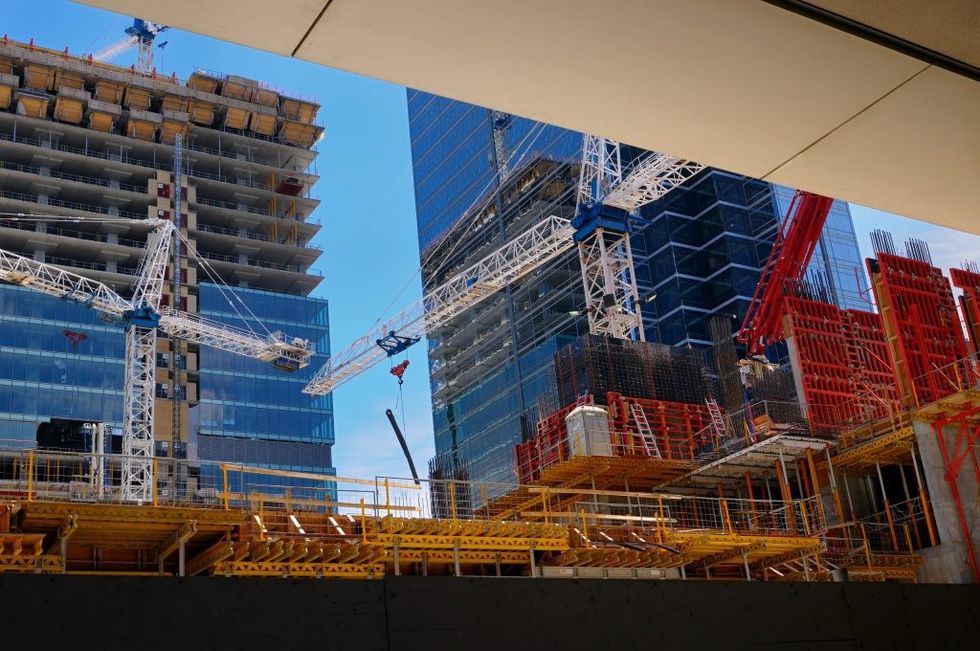 Following Toronto's crane collapses last summer, the Ministry of Labour, Training and Skills Development (MLTSD) conducted a province-wide inspection blitz between August 31 and December 31, 2020. This move, of course, was in addition to frequent visits by construction health and safety inspectors who regularly inspect tower cranes and mobile cranes when visiting construction sites. 
As part of the blitz, MLTSD dispatched inspectors across Ontario to review the inspection, installation, and maintenance practices of tower cranes at construction sites. In total, inspectors conducted 325 field visits, visited 161 workplaces, and issued 911 orders and requirements, including 118 work-stop orders. 
"The ministry works closely with its partners in the construction industry to strengthen crane safety and provides information to employers on how they can comply with the OHSA to keep workers safe," says Kalem McSween, spokesperson for Ministry of Labour, Training and Skills Development. "We are developing recommendations to update the current regulatory requirements relating to crane safety."
To engage stakeholders in this important update, MLTSD has provided a consultation paper to encourage people to share insights and concerns. The proposal includes 20 recommendations targeting 6 key areas of focus:
Introducing new notification requirements relating to the use of tower cranes.
Clarifying requirements for design, installation, maintenance, and inspection requirements including record keeping.
Referencing the Professional Engineers of Ontario's practice standard for tower crane review and clarifying the role and responsibilities of professional engineers in the design, erection and inspection of tower cranes, including certifying tower cranes as safe to use after repairs or following fault diagnosis.
Introducing new, and updating existing, references to relevant national and international standards relating to the design and operation of tower cranes.
Updating and introducing new training requirements for crane operators.
Addressing advances in technology by adding new and specific requirements for self-erecting tower cranes.
"This work will inform updates and recommendations for any changes to current crane regulations," said McSween. "We anticipate sharing the findings of these consultations later in 2021."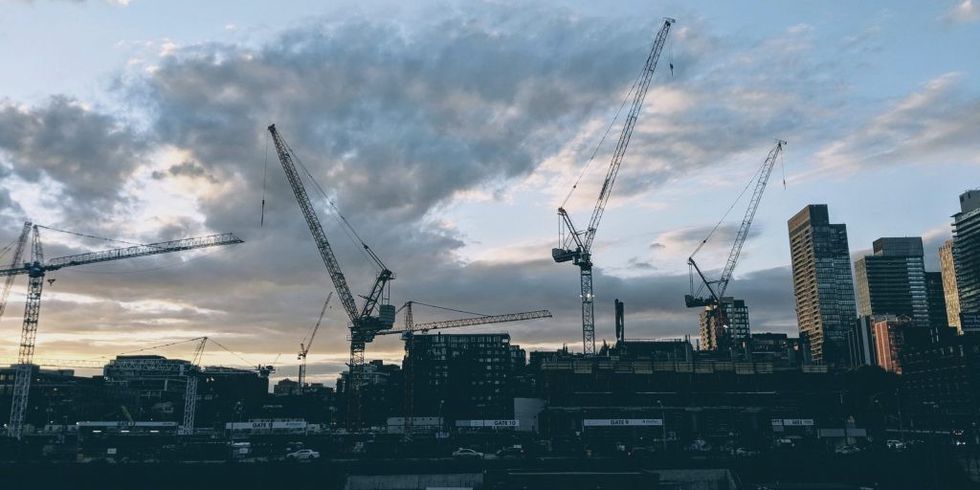 Photo by Omar Flores on Unsplash
Following the tragedy in Kelowna, the International Union for Operating Engineers (IUOE) -- a trade union that represents construction workers -- called for mandatory training and certification of crane assembly and dismantling personnel across BC. 
"Every worker has the right to go to work and expect to return home safely to their loved ones," said Brian Cochrane, Business Manager of IUOE Local 115, representing working people in construction and industrial shops throughout British Columbia and Yukon Territory. "We strongly encourage the B.C. government to legislate mandatory training and certification of workers involved in the assembly and dismantling of tower cranes, setting out minimum qualification standards, as well as establishing a registry of individuals who work in this industry."

The union has been lobbying the City of Vancouver for mandatory tower crane operator certification and improved industry safety standards for almost 20 years. To the credit of the City, it has recently embarked on a pilot project concerning crane safety, based on IUOE's recommendations.
It includes requirements for the following:
Pre- and post-assembly meetings and checklists
Full lane closures and better traffic control.
Weekday tower crane erection and dismantling.
Pedestrian and cycling lane closures.
Larger staging and mobile crane set up areas.
Granting permit extensions and allowing additional full days for crane assembly and dismantling to reduce pressure on workers to get the job done under tight timelines.
However progressive, these actions are long overdue across the country, including in Ontario.
"Through decades of experience, IUOE Local 793 and IUOE Local 793's training division, Operating Engineers Training Institute of Ontario (OETIO), know that crane accidents happen due to three main reasons: mechanical failure/maintenance deficiencies, operator error, and  weather/environmental conditions," said Mike Gallagher Business Manager, IUOE Local 793, which represents workers in Ontario and Nunavut. "All three can be significantly minimized with effective safety regulations and laws passed by government in the key areas of proper training, licensing, and  enforcement. In our view, all accidents are preventable."
Since 2008, IUOE Local 793/OETIO and other crane industry stakeholders have been working  together on the government-recognized Tower Crane Regulation Review Working Group with the single goal of improving tower crane safety across Ontario. The Working Group proposed a  44-page document to the Ministry of Labour in 2013 with many recommended changes to Construction Projects, O. Reg. 213/91 under the Occupational Health and Safety Act for improvements to tower crane safety.  
"Although the delay on acting on the Proposal has been unacceptably long, we are pleased the Ministry of Labour, Training and Skills Development (MLTSD) is proposing to modernize and clarify existing requirements relating to the use of tower cranes," said Gallagher. 
The recommendations, however, will not directly impact all crane related work, including the building maintenance crane that was recently involved in the Toronto accident.

"More work needs to be done to improve crane related safety on all work sites," says Gallagher. "IUOE Local 793 and OETIO will continue to lobby the government to ensure that the recommendations to improve tower crane safety in the province get enacted so that needless  workplace accidents are prevented, and worker safety is further protected."
Health + Wellness