---
Rising construction costs have led to the first monthly increase in new home prices Canada has seen since last summer.
According to Statistics Canada, the new housing price index saw a slight uptick in May, rising 0.1% -- the first month-over-month increase since August.
READ: Labour Shortages, Construction Costs Lead To Drop In Housing Starts In May
The national price growth can largely be attributed to increased construction costs in Québec, Calgary, and Kelowna. These census metropolitan areas (CMAs) saw new home prices rise 0.9%, 0.8%, and 0.6%, respectively, month over month.
May marked the second consecutive month that Québec has seen the largest price increase amongst the 27 CMAs included in the index, while Calgary and Kelowna both experienced their largest monthly increases since May 2022.
New home prices rose in three other CMAs, including Vancouver (0.2%), remained unchanged in 13 municipalities, and declined in eight, including Toronto (-0.1%). The largest monthly declines were seen in Sudbury, at 1.2%, and Sherbrooke, at 0.7%, with builders blaming the dips on weak market conditions.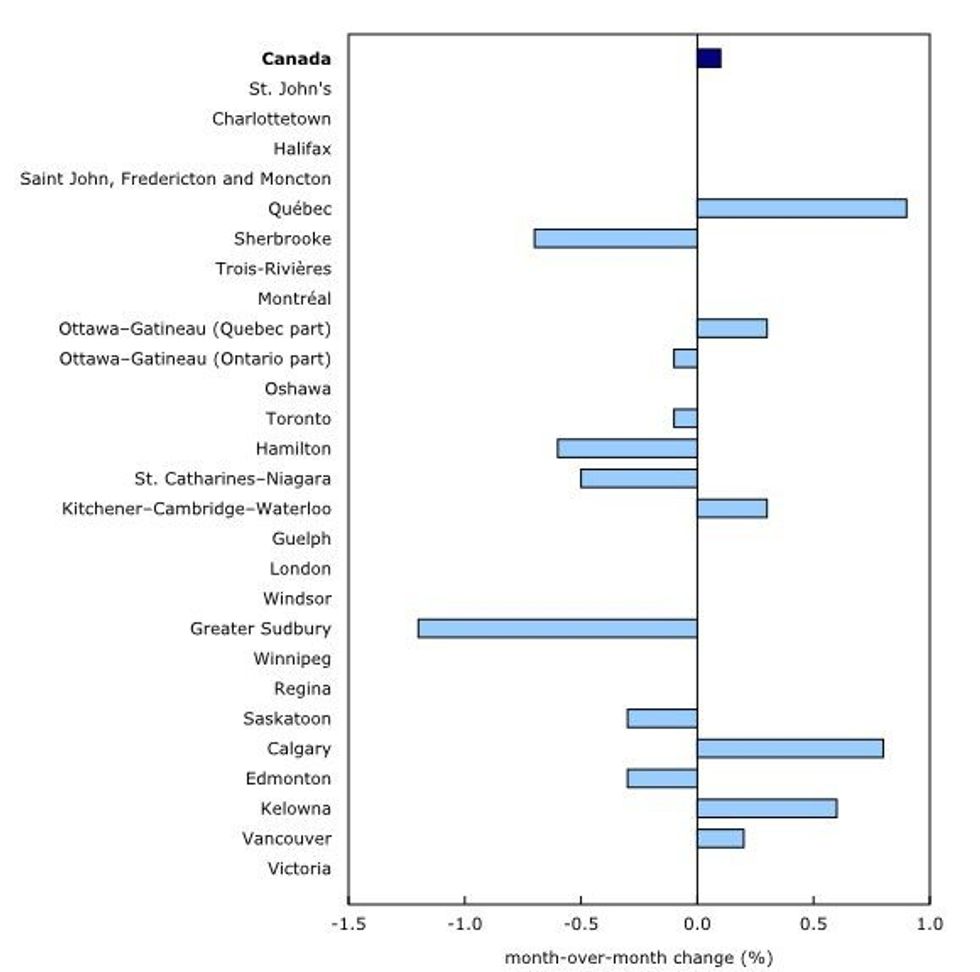 Statistics Canada
On an annual basis, new home prices were down 0.6% across Canada in May. Locally, Victoria saw the largest decline, at 2.7%, followed by St. Catharines–Niagara, at 2.4%, and Edmonton, at 2.3%.
In contrast, the most significant annual increases were seen in Québec (4.1%), Charlottetown (1.1%), and St. John's (1.1%).
New home prices have been falling across Canada since May 2022, as high interest rates continue to weigh on market activity. According to the Canada Mortgage and Housing Corporation, there was a 64.1% annual increase in unabsorbed inventory in May.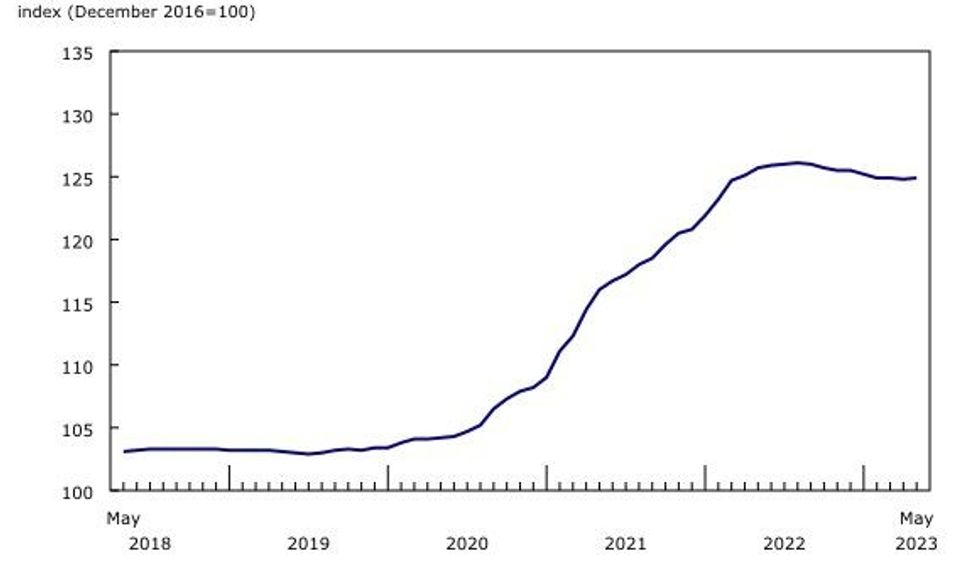 Statistics Canada
Homes