Muskoka
From the Ground Up: Building Your Dream Cottage Could Be the Best Move You Make
Purchasing a lot in Ontario's pristine cottage country offers a blank canvas to turn a vision into reality on the dream vacation house front.
For those in the market for a cottage – especially the discerning set of visionaries with a detailed list of must-haves – buying a plot of land and building from the ground up rather than purchasing a cottage could be the best way to go.
"Purchasing a lot may appeal to the discriminating buyer with a lifestyle vision, patience, and the means to execute the project over a one to two-year timeline, from building application to move in," says Ross Halloran — Broker and Senior VP sales at Halloran & Associates of Sotheby's International Realty Canada — who specializes in Ontario's cottage country.
As opposed to purchasing a turn-key cottage, Halloran points to the draw of having the ability to incorporate all of a buyer's must-have design and usability features. This includes everything from the number of bedrooms and bathrooms to the level of custom finishes, the desire for a dock (or docks), and the landscaping layout.
READ: This Stewart Lake Cottage Rental is Perfect for a Family Summer Getaway
"With a lot, there's no inheriting a previous cottage owner's build mistakes or eccentricities," says Halloran.
When you buy a brand-new turn-key cottage, you're also paying for what the other seller had paid, plus an incremental amount beyond the organic or intrinsic appreciation of value that's driven by the market, says Halloran. Purchasing a lot doesn't mean you'll have to build right away if the budget doesn't allow, either. Furthermore, because you control the means of production as the owner, there's leeway to modify construction plans when it comes to dollars dished out.
"You can modify design and materials to control costs, learning about the short and long-term maintenance of the cottage as you build," says Halloran. "So, if you wanted to have a metal roof, but you're running out of budget, you can switch to a shingle roof."
Naturally, there are many variables to take into consideration when searching for that ideal cottage lot to serve both present and future needs. "Limited shoreline length, for example, may have negative implications down the road related to privacy, potential future improvement, and resell value," says Halloran.
"Also, a steep sloping lot requiring many steps to access dock and shoreline water – if not addressed and incorporated into the build design – may affect the long-term viability and enjoyment of the property at a later stage in life. Perhaps a more level lot may work better long term," he adds.
Halloran also advises not to compromise on views and exposure. "If you're a morning person who loves sunrise on the dock, choose east exposure; if you can't live without a sunset, choose west exposure," says Halloran. "If you want all-day sun, choose south or some variation of two. Obviously, a multi-exposure point has more exposure variety."
Of course, doing your due diligence is imperative in order to fully understand what the local building bylaws will allow you to do.
"This includes considerations like cottage setbacks from shoreline and neighbouring properties, final septic system location, tree cutting regulations and landscaping options, and any environmentally protected areas on or near the property," says Halloran. "Research the availability and reputations of all local trades you plan to use to ensure a timely build on budget."
While it may sound rigorous, it's par for the course of any waterfront property – existing cottage or vacant land – says Halloran. "It's a different type of due diligence, but no less work that you'd do on a turn-key property on that front," says Halloran.
To help potential buyers, Halloran has compiled a list of building application steps or protocols to be followed:
Step 1: Do your due diligence on the subject property and understand the zoning and bylaws on what can be built on the property.

Step 2: Once Step 1 is completed, buy the property.

Step 3: If a property survey was not available, immediately commission a survey.

Step 4: Hire a builder and/or architect or research prefabricated cottage build options.

Step 5: Submit plans for approval to the local township.

Step 6: Once plans are approved, confirm a build schedule with your building contractor.

Step 7: Consider hiring an interior designer to assist the many choices for finishes and furnishings of your new build.

Step 8: Confirm the landscape plan with your building contractor.

Step 9: Oversee the build on-site regularly to ensure the build is proceeding according to your expectations.

Step 10: Cut the ribbon and move in.
"If you do it properly and stick within budget, the end result is that you'll get the features, functionality, and layout that you want and not have to live with anyone else's choices – they are all going to be yours," says Halloran.
For those in the market to do just that and turn their pandemic-inspired dreams of a custom cottage into reality, you may want to start here: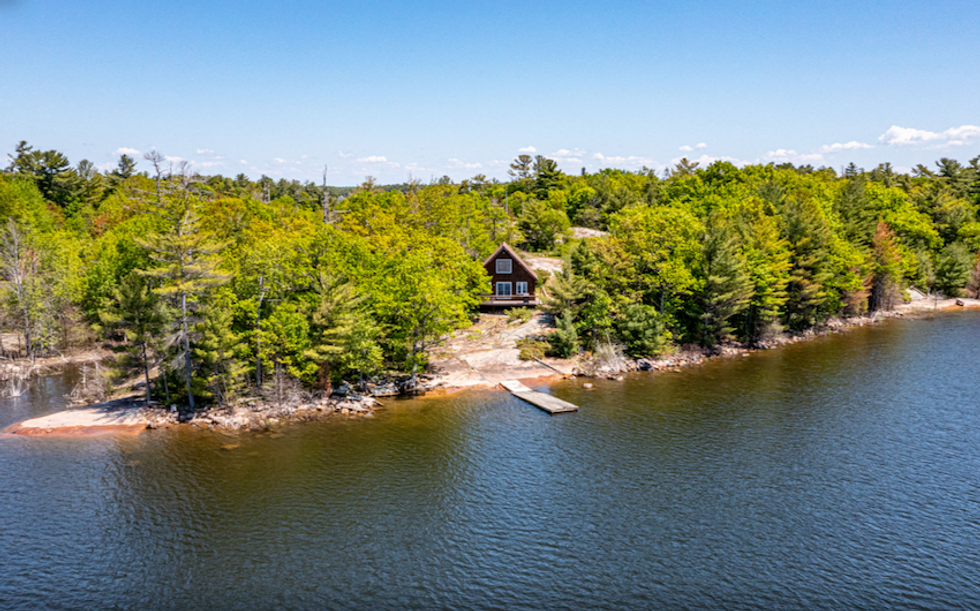 Located in the heart of one of Ontario's most coveted cottage country regions, Royal Island offers a rare opportunity to call a 17.74-acre island – complete with 5,000-sq.ft of multi-exposure shoreline – your own.
Specs:
Address: 2 Island 810 Royal Island, Georgian Bay, ON
Type: Lots & Land, Land – Island
Bedrooms: 2
Bathrooms: 1
Size: 800-sq.ft
Lot: 17.75 acres
Price: $2,200,000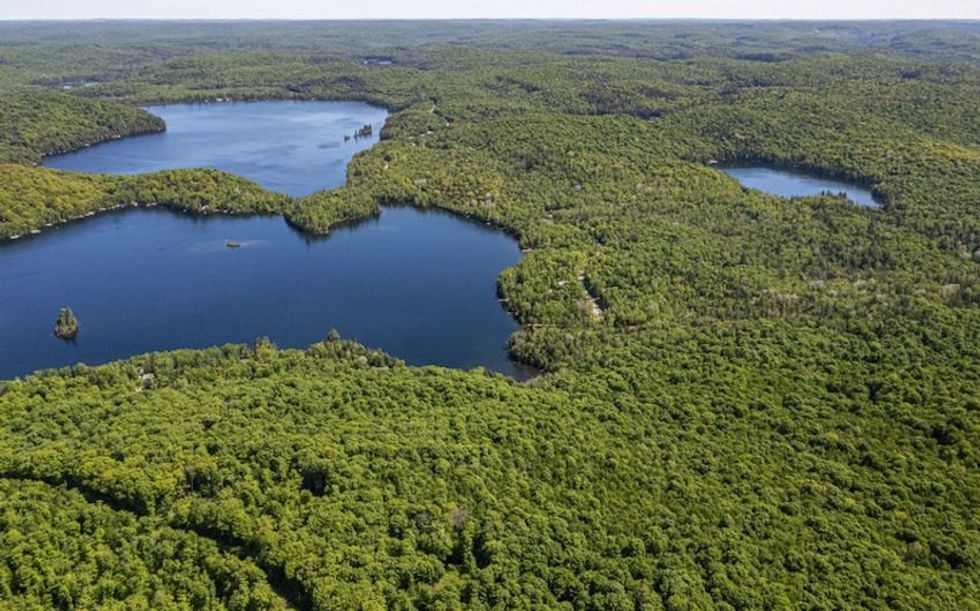 Nestled into the heart of the Almaguin Highlands, this double-lot combines two parcels of vacant land, totalling 103.79 acres of pristine cottage land and 500 ft of waterfront shoreline.
Specs:
Address: N/A Loon Lake Road, Kearney, ON
Size: 103.79 Acres
Price: $990,000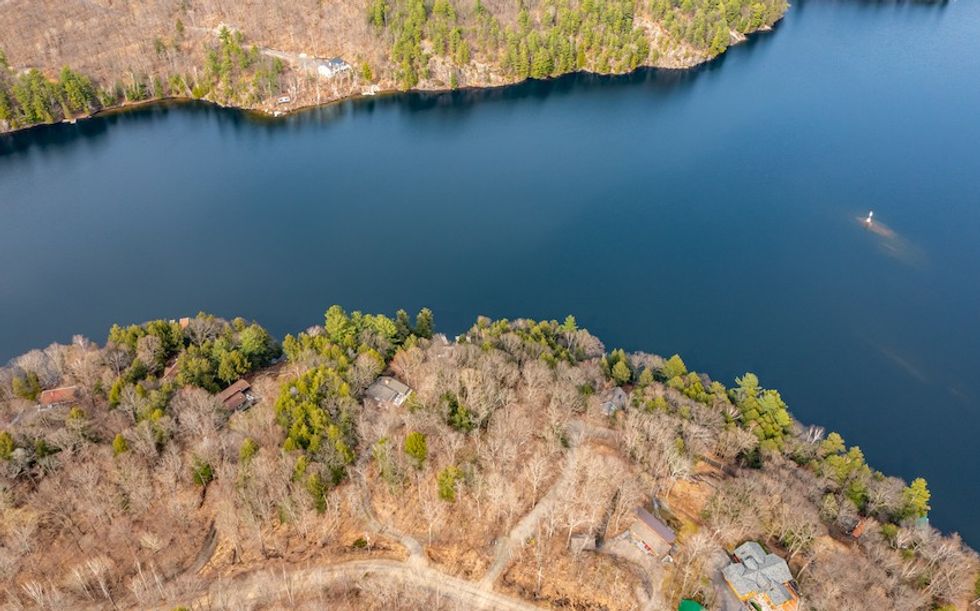 Spanning 1.87 acres, and offering just over 200 feet of shoreline, this peaceful and remote lot rests on a peninsula in The Narrows, a pocket of the forever coveted Lake of Bays.
Specs:
Address: N/A, Delbrooke Road, Lake of Bays
Type: Lots & Land, Land – Single Family Acreage
Lot size: 1.87 acre
Price: $990,000
Taxes: $2,305 /yr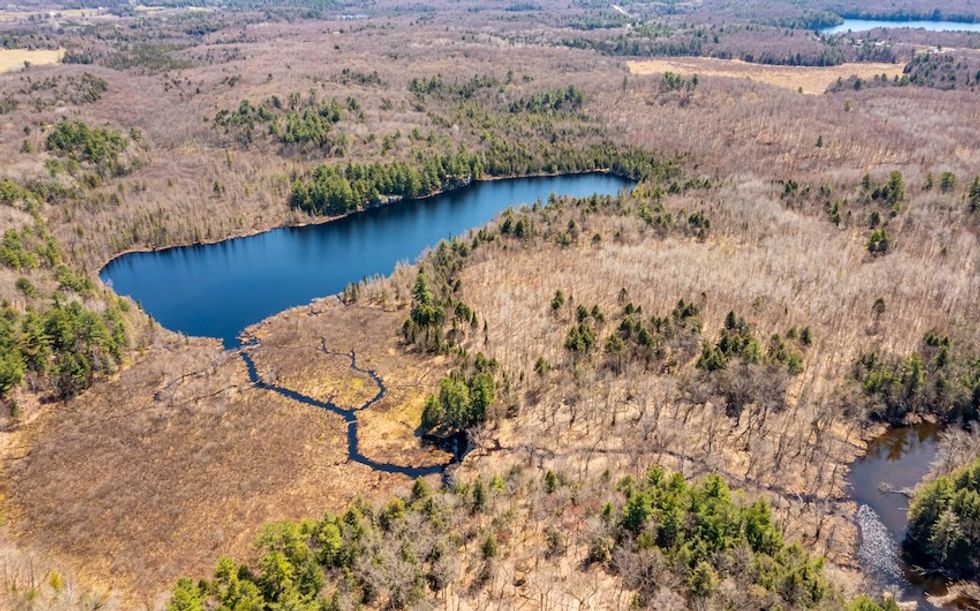 Lake Ridge offers a chance to snatch up a piece of cottage real estate – complete with a stunning 1,052 ft of multi-exposure shoreline and a private lake – near Parry Sound for less than $1M.
Specs:
Address: Block 11 & 12 Lake Ridge Road, Seguin, ON
Size: 132 acres
Price: $959,000
N-A Farquhar Water Access Only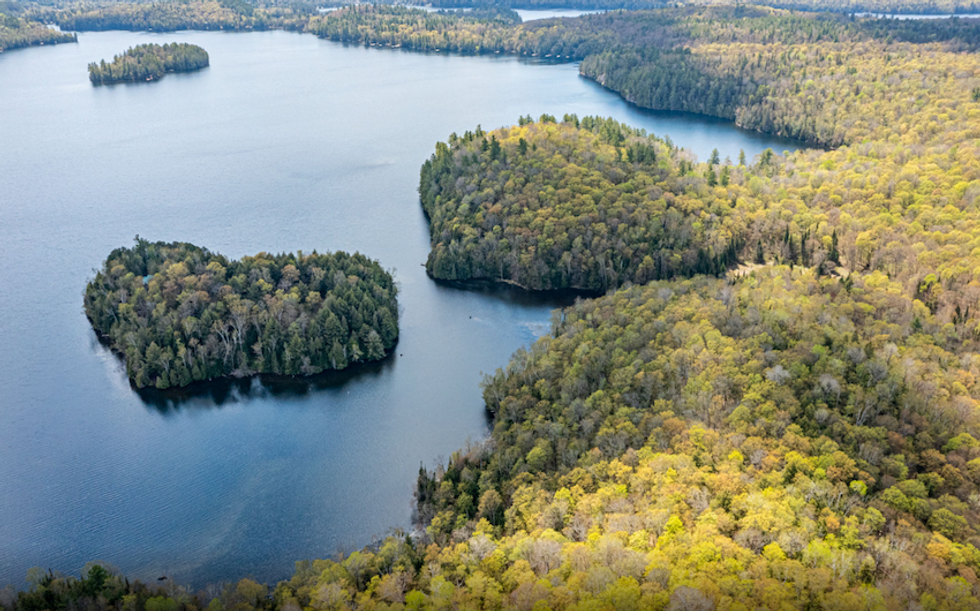 Calm, clean, and deep waters meet 1,000 ft. of sunny, south-exposure shoreline at this 12.8-acre plot of land in Haliburton.
Specs:
Address: N-A Farquhar Lake North Shore, Haliburton, ON
Type: Lots & Land, Vacant Land (10+ Acres)
Size: 12.8 acres
Parking: 2
Price: $549,000
Taxes: $565
---
This article was produced in partnership with STOREYS Custom Studio.