With more riders wanting to hit city streets, Toronto's Bike Share program could receive a multi-million dollar boost in 2020, including a pilot for e-bikes.
Toronto Parking Authority's acting president, Andrew Koropeski, is recommending the board to approve $11.25 million in additional funding to purchase new bicycles and system equipment, according to a report going to the TPA meeting on February 3rd.
---
This would include an additional 1,850 bicycles and 160 stations, plus a pilot project of 300 e-bikes. If approved, this would bring the city's network of bikes to 6,850 with 625 stations.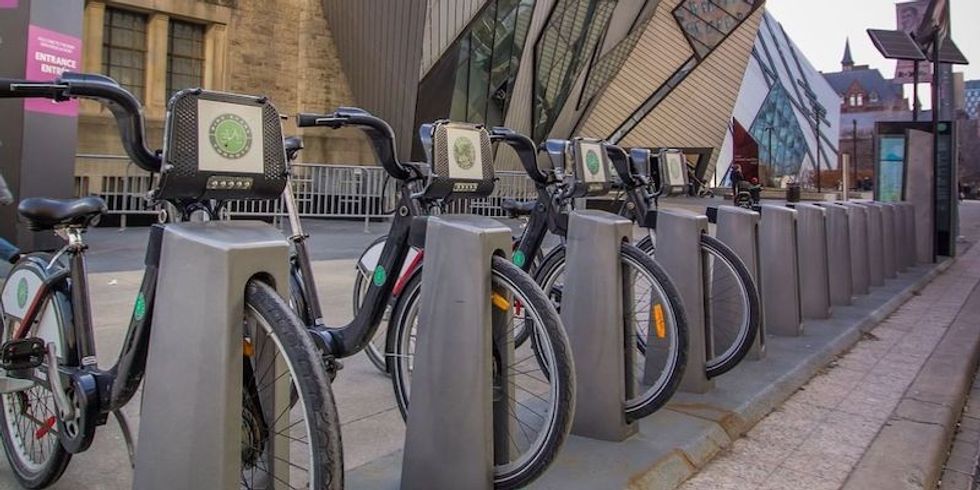 '@bikeshareto/Instagram
According to city documents, this expansion will allow Toronto's Bike Share program to expand into areas outside of the downtown core, with service entering into five more wards.
Additionally, two pilot programs would also launch in North York and Scarborough.
READ: IKEA Should Bring its New Store Concept to Toronto
"The expansion of Bike Share Toronto is great news. This will make riding a bike more accessible for many in Toronto," said Cycle Toronto , the city's not-for-profit cycling advocacy group, in a statement. "Now we need to expand bike infrastructure to make it safer to ride in all areas of the city."
If the funding is approved, the city's phased five-year expansion plan of the Bike Share system will be complete. The expansion plan kicked off in 2016 when an objective of reaching 6,000 bikes and 600 stations was set.
READ: The 6 Best Neighbourhoods In Toronto For Cyclists
According to the city report, the expansion would be mostly funded by the province, using $9 million from the Ontario Municipal Commuter Cycling Program (OMCC). Another $500,000 would come from Section 37 funds and $1.75 million from Toronto Parking Authority earnings.
Toronto