GTA
Renting
The Best Luxury Rentals in the Greater Toronto Area This Month
As life continues to return to normal, residents are making their way back to urban downtown cores, increasing demand for rentals in the process.
With demand heating up, the average monthly rents for all property types in the GTA are also increasing, rising 1.6% year-over-year to $2,137 in October, marking the first time in over a year that the average monthly rental rate has experienced a positive year-over-year change, according to the latest Bullpen Research & Consulting and TorontoRentals.com Toronto GTA Rent Report.
With new rentals hitting the market each day, there's a lot to choose from if you're looking for a traditional one-to-two bedroom unit. However, if you're looking for something on the larger or more luxurious side, we've teamed up with our friends at Rentals.ca to track down the best luxury rentals — including apartments, condos, townhouses, and single-family homes — in the Greater Toronto Area right now.
Of course, the term luxury is subjective, especially when it comes to rentals, which is why we had Rentals.ca round up places that are worth their monthly asking price and offer more than just your standard amenities and features — whether that's a luxurious apartment with resort-like features including beautiful lake views and a large outdoor pool or a spacious four-bedroom rental in Scarborough is ideal for a growing family.
READ: Average Rents in Canada Continued Climbing in October, Up Monthly and Yearly
If you're looking for a rental unit with a lot to offer, these luxury rentals in the GTA are a great place to start your search.
Luxury Rentals: Apartments
3500 Lakeshore Road West – Mississauga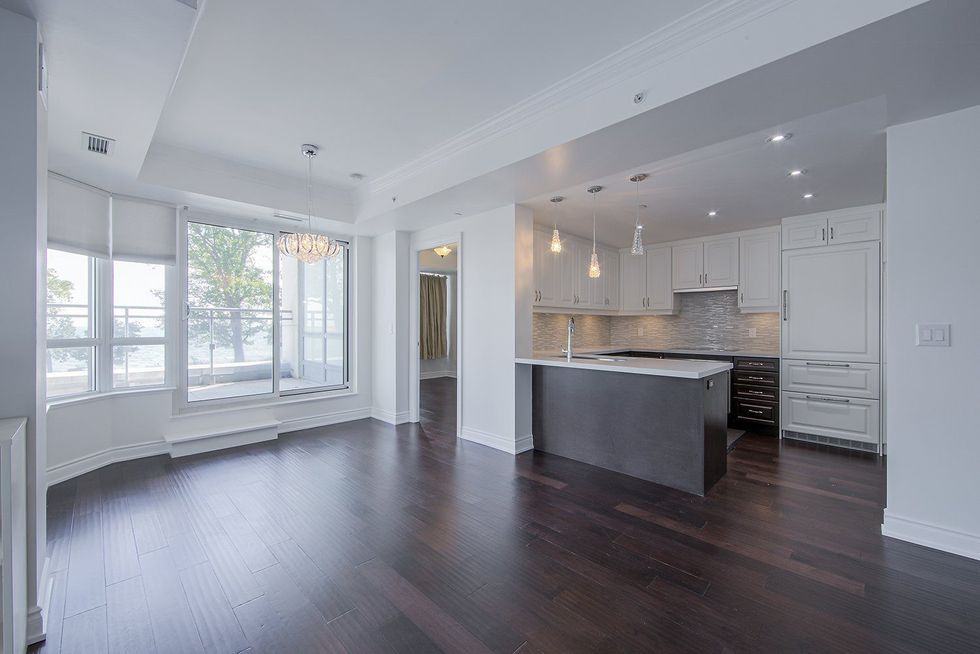 Specs: 2.5-bedrooms, 2-bathrooms, 1,000+ square feet
Price: $3,900
Description: This sunny two-bedroom plus den is located in the prestigious Bluewater Condos, which features resort-like living along Lake Ontario. Future tenants will be able to enjoy breathtaking sunset and lake views from two terraces, a modern kitchen, two spa-like bathrooms, sleek hardwood floors throughout, and even a cozy fireplace in the living room.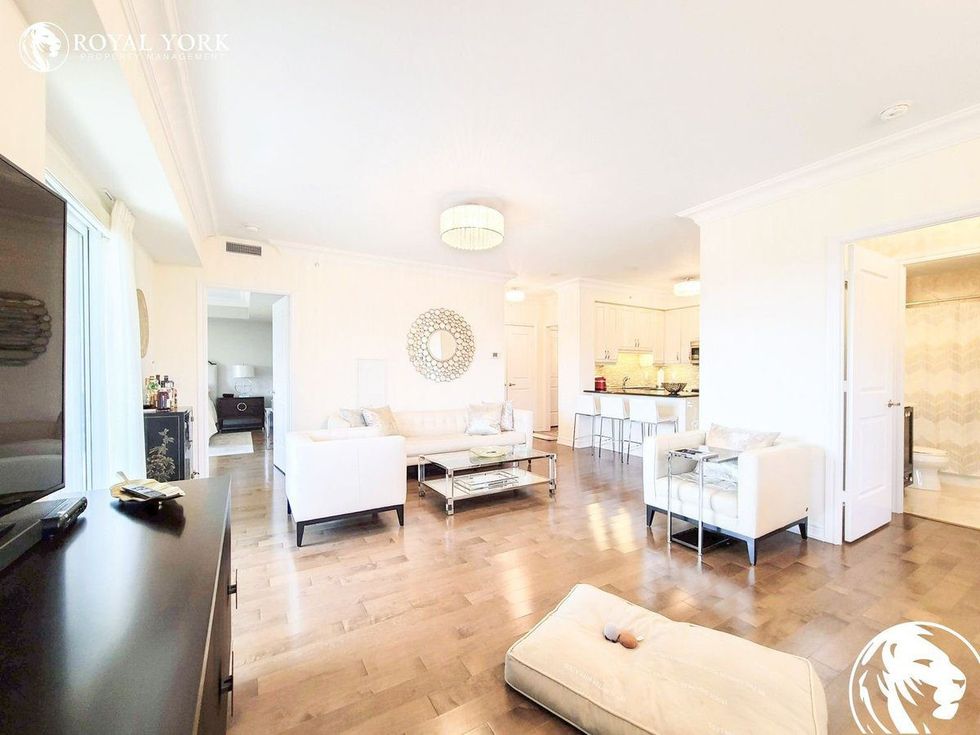 Specs: 2.5-bedrooms, 2.5-bathrooms, 1,300 square feet
Price: $3,645
Description: This sun-filled apartment features 1,300 square feet of luxurious living space, which includes an upgraded kitchen with a breakfast bar, a spacious living area, and large principal bedroom with a walk-in closet, upgraded bathrooms, ensuite laundry, a large private balcony, and internet and Fibe TV is included.
Luxury Rentals: Condos
21 Park Street East – Mississauga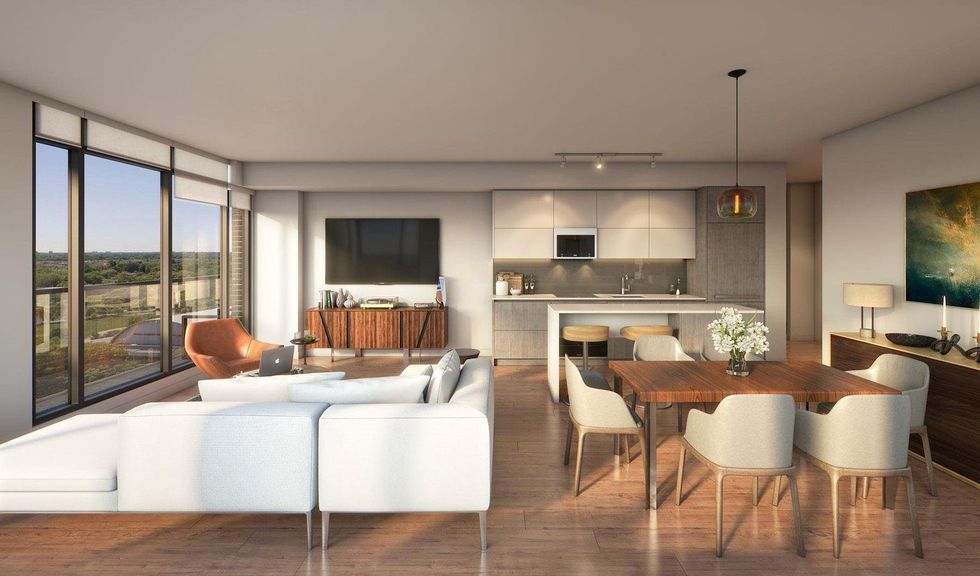 Specs: 3-bedrooms, 2-bathrooms, 1,120 square feet
Price: $3,800
Description: Located in the heart of Port Credit Village in a brand new development, this spacious, three-bedroom, corner unit boasts south-east views. The building features great hotel-worthy amenities including 24-hour concierge, a gym and yoga studio, a movie lounge, a billiards room, a private dining room and lounge, co-working spaces, a pet spa, guest suites, and more. The building is also steps to the GO Train, public transit, restaurants, grocery, shopping, and cafes.
721 Lawrence Avenue West – North York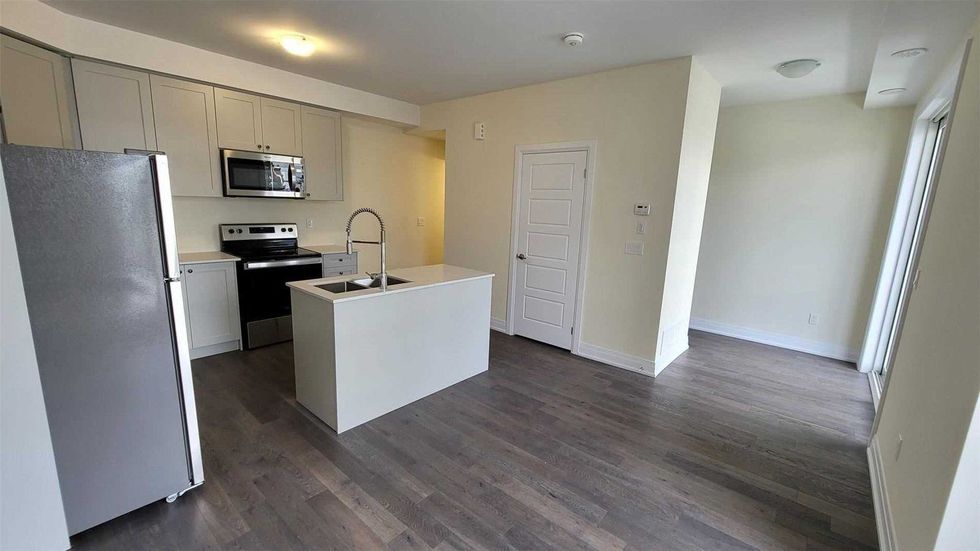 Specs: 3-bedrooms, 2-bathrooms, 1,253 square feet
Price: $3,000
Description: This brand new unit in North York is ready for its new tenants. Highlights include one full bathroom and a powder room, an open-concept floor plan, nine-foot ceilings on the main floor, a private patio, and a rooftop terrace. The new tenants will also have one parking spot and a locker included in their monthly rent. The building's location also offers easy access to downtown, while the subway, shopping, and restaurants are just a short walk away.
Luxury Rentals: Single-Family Homes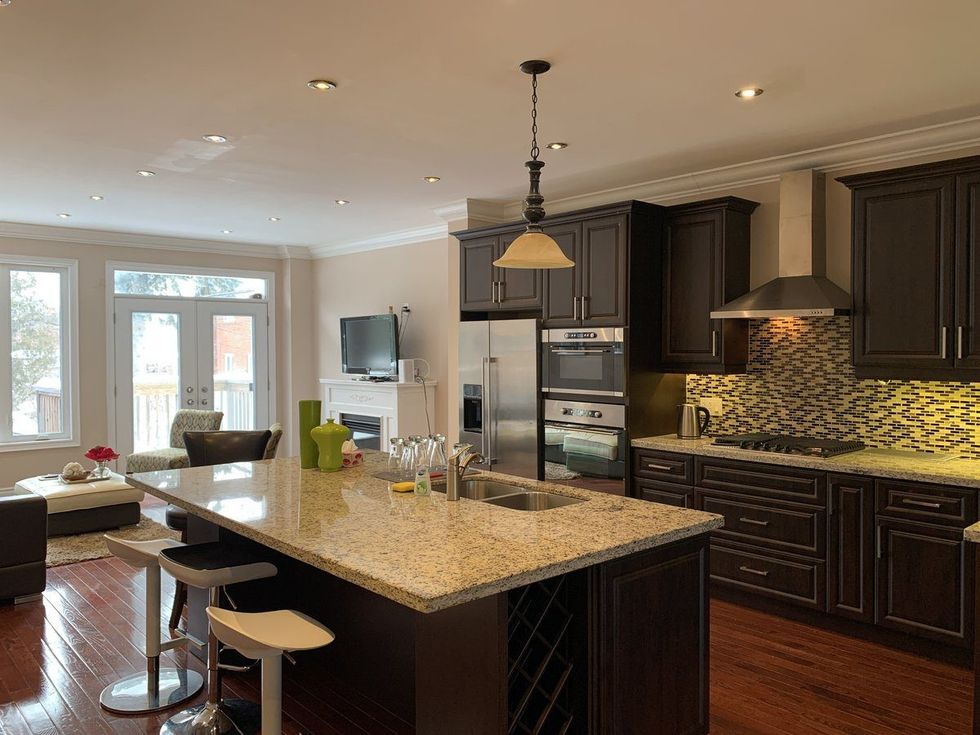 Specs: 4-bedrooms, 4-bathrooms, 3,000 square feet
Price: $5,000
Description: This spacious four-bedroom rental in Scarborough is ideal for a growing family, or would be great to share with in-laws or extended family. The home features an open-concept living and dining area, a large kitchen with a breakfast bar, large principal rooms, and a balcony off the family room that overlooks the backyard. The home comes furnished, ensuring an easy move.
249 Nottingham Drive – Oakville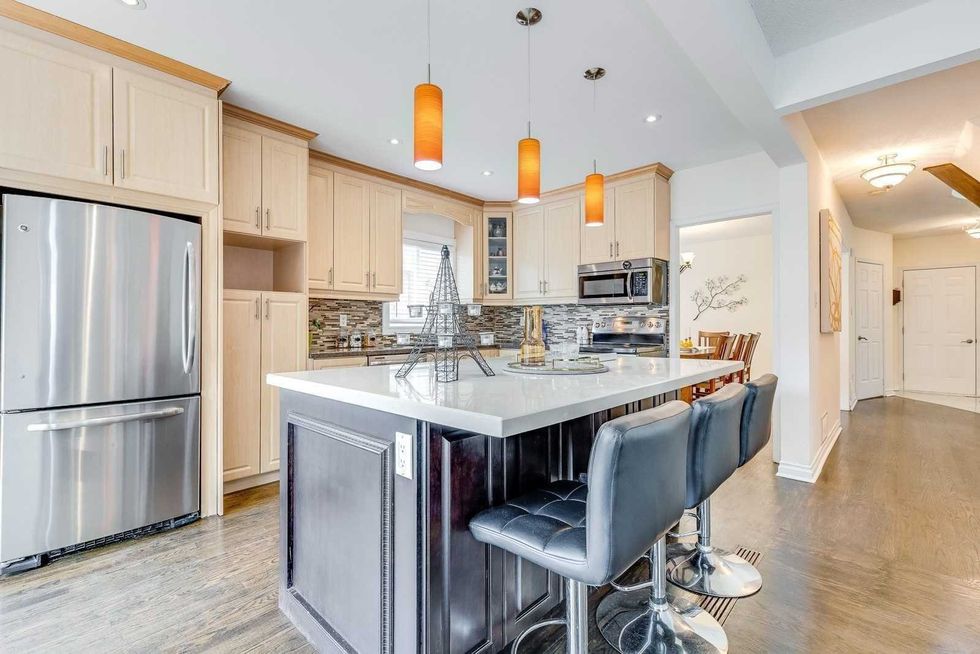 Specs: 7-bedrooms, 3.5-bathrooms, 2,500 square feet
Price: $5,000
Description: This family-friendly home is located on a quiet street in Oakville's sought-after College Park neighbourhood. The home features a large kitchen with a kitchen island, a two-tier wooden deck, updated washrooms, and an open-concept family room complete with a wood burning fireplace. Other highlights include an attached double garage, three parking spaces on the driveway, ensuite laundry, and a finished basement with a kitchen and separate entrance.
Luxury Rentals: Townhomes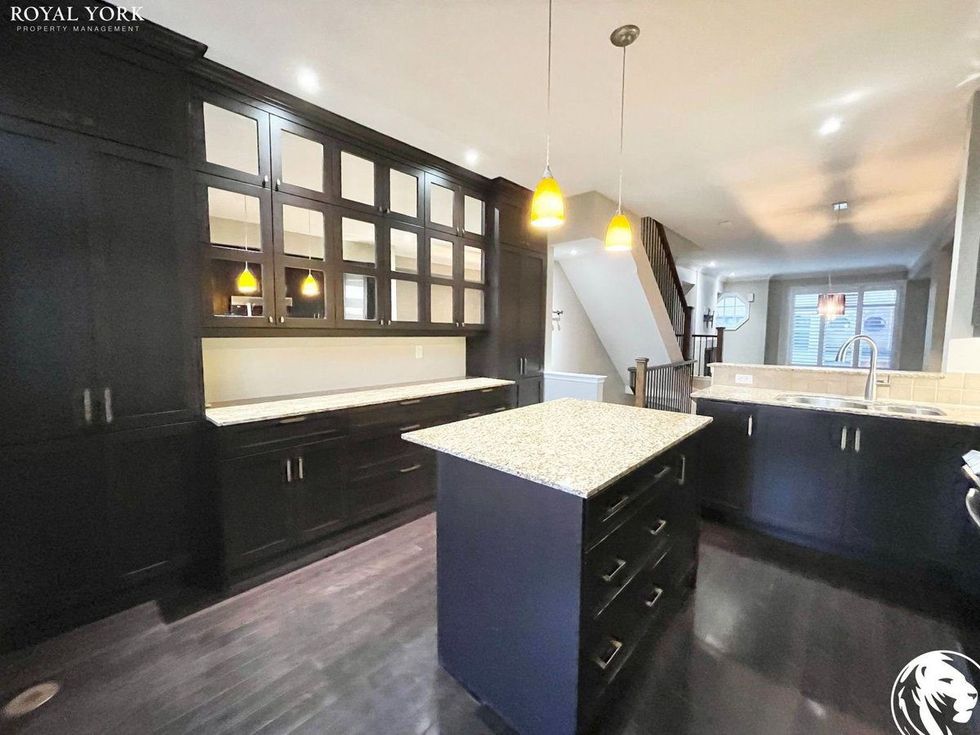 Specs: 3.5-bedrooms, 3-bathrooms, 2,000 square feet
Price: $4,095
Description: This three-storey townhome in Etobicoke is centrally located with all of your daily amenities, including public transit, schools, parks, cultural centres, and beaches right outside your doorstep. The three-bedroom townhome also comes with a den and features a spacious kitchen, ensuite laundry, a private garage and balcony, a rooftop terrace, a cozy fireplace, and tons of natural light.