---
For decades, the so-called "Great Canadian Dream" involved owning a house, leaving the days of renting in the entry-level years. 
And, once upon a time, that was a relatively attainable goal. While it still may be in some spots across the country, the reality is that incredibly pricey cities like Toronto and Vancouver push home ownership out of the question for many would-be first-time buyers.
At least, for those who can't count on a sizable down payment gift from the parents. 
But even for those who technically can afford to buy a home, it may not always make sense to drop dollars on a property, despite the teachings of conventional wisdom. Furthermore, renting definitely isn't what it used to be. And this is a truth that's reflected in everything from top-of-the-line amenities to tech-infused talking points and editorial-worthy interiors. 
READ: Becoming a Leader in Real Estate Tech Came Naturally to Tim Ng
"I think the main thing I've seen in the rental market is a shift away from the stigma in the past four to five years," says Tim Ng, Principal and Founder of ADHOC STUDIO. 
"There's always been this negative connotation around renting in Canada, but we are moving away from that. In the past, when you hear of someone renting, it was easy to conclude that they couldn't afford a home or condo. But if you look at markets in the United States -- Los Angeles, New York, and Seattle, for example -- more people actually rent than own. Especially with the pricing gap and the Toronto and Vancouver markets being so expensive, people are looking at the rental market as a real option."
So, developers are increasingly shifting their efforts towards purpose-built rentals; completely new buildings that house only rentals. The past few years have seen the emergence of sleek new purpose-built rentals in Toronto, like The Selby and The Waverley. And the trend shows no sign of slowing. Developers are also repurposing older buildings specifically for rental markets, says Ng.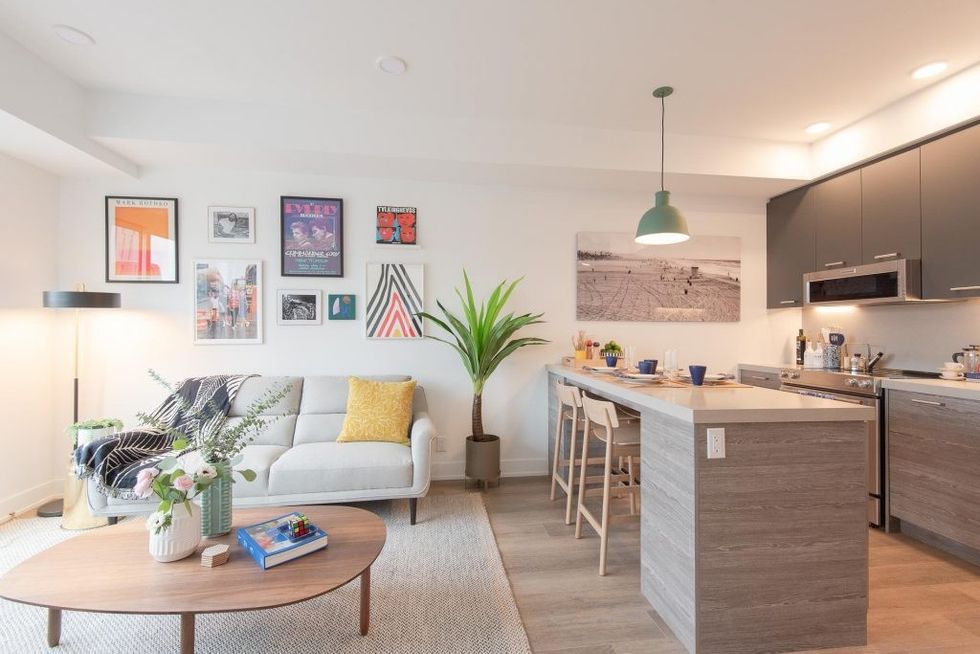 The Waverley
"Because of this shift, a lot of the marketing and the sales is pivoting as well," says Ng. "The marketing and sales of rental units is becoming sexier, splashier, and more tech-infused than before. The condo market traditionally had the sexier marketing campaigns and cool branding and experiences. Everyone is elevating their marketing and sales for rentals now. It's really important for condo developers to create that hype and buzz in the first couple of months of launching."
In recent years, clients have increasingly turned to ADHOC's flagship technology Blackline -- a virtual sales centre that's been celebrated as a game-changer in the world of condo marketing and sales throughout North America -- to apply it to the rental market. 
"With Blackline, there is an online component that our clients are using as a discovery tool," says Ng. "So, when they go online, end-users who will live in these rental units can log into our platform and do their homework around a project using our tools. They'll find everything from virtual tours to real-time pricing and inventory."
Blackline's leasing centre switched up the rental experience at The Waverley, which launched at the height of the pandemic. Although their physical leasing centre was closed, thanks to Blackline's 3D model of the building and comprehensive virtual tours, The Waverley was able to lease 90-95% of their inventory virtually, says Ng. 
"At The Waverley, we included the Blackline product as a critical piece within our leasing workflow. Prospective renters want transparency when it comes to selecting their suite to clearly understand what life will be like at a given community," said Ryan Funt, director of marketing at Fitzrovia Real Estate Inc., the brand behind The Waverley. "With the Blackline app, prospects are undoubtedly able to identify their desired suite, see the exact view of the city from their preferred unit, and see the proximity of their suite in relation to our amenities."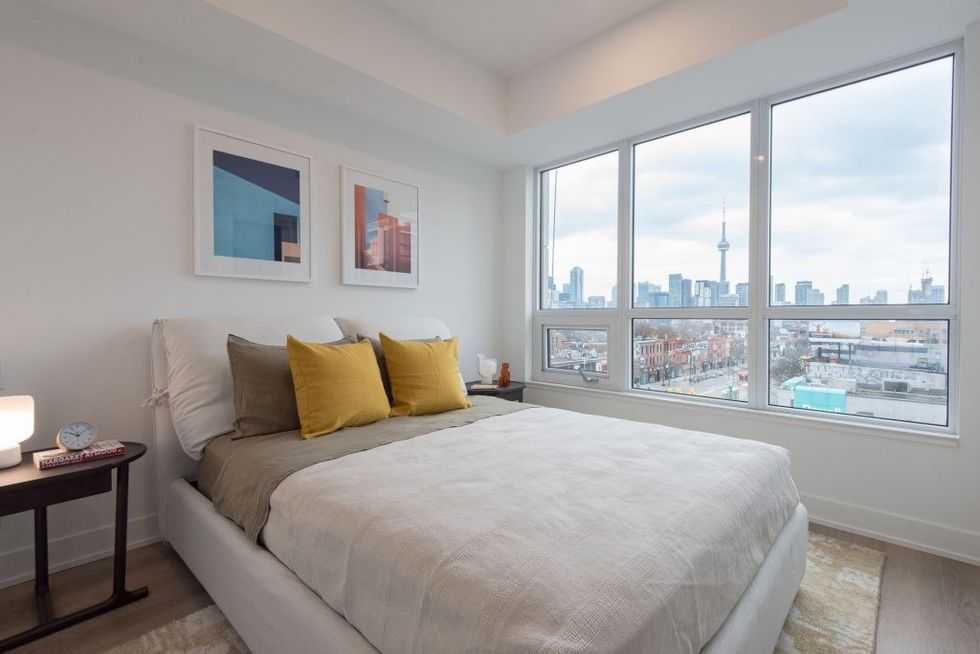 The Waverley
If there was a lingering stigma surrounding renting, it's reconsidered immediately at The Waverley. "When you enter The Waverley, you feel like you have entered a best-in-class boutique hotel, given the interior design and the service you receive the moment you walk through the front doors," says Funt.
The Waverley features suites with expansive windows and open concept layouts that were designed to maximize living space. The spaces are outfitted with designer fixtures and finishes that were selected by the award-winning interior design firm DesignAgency. "High ceilings, quartz countertops, KitchenAid stainless steel appliances, in-suite laundry, mudroom bench custom millwork, rain shower heads, and so much more are made standard at The Waverley," says Funt. 
The Waverley's amenity package and services have been thoughtfully curated and include a Boxcar Social coffee and wine bar, rooftop pool, Greenhouse cold-pressed juices and kombucha, a commercial-grade fitness facility, 24/7 concierge service, an immersive theatre, and a fully-equipped pet spa. 
Funt says that technology has been leveraged throughout the multi-family home industry to enhance the rental experience. At The Waverley, residents have access to turnkey technology.  
"For example, The Waverley App provides residents with a comprehensive solution to keep life easy. With the app you can view The Waverley's resident events calendar, get notified when your parcel arrives, submit a service request, control your in-suite NEST thermostat, and even open your front door without a separate fob," says Funt. 
The Waverly has also reimagined the visitor experience. "With The Waverley App there is now no need to have guests call when they arrive, residents can simply issue their guest a virtual QR code through the app so that they can digitally gain entry without hassle," says Funt. "The Waverley App brings convenience, security, and automation right to your fingertips – providing an unparalleled rental experience." 
This future-forward infusion of tech and innovation has contributed to making renting more attractive than it's been in the past. 
At Fitzrovia communities, residents have complimentary virtual access to world-class healthcare from Cleveland Clinic Canada, a global healthcare leader. This innovative amenity offers residents the ability to receive virtual medical examinations privately and confidentially through Express Care Online® and TytoClinic™ remote diagnostic tools. Fitzrovia has also partnered with FitnessonDemand™ in their fitness centres to offer residents access to a wide catalogue of incredible virtual aerobic classes.
"The list goes on; however, we believe the rental experience should be seamless and easy," says Funt. "The rental experience starts when you are a prospect and that is why our websites offer real-time suite availability and pricing, a user friendly 'open-table' style tour booking function, the ability to apply and sign a lease virtually from our property website, and more."
"Given the success we have realized with the Blackline app, we look forward to rolling out the same software solution at three of our future communities – The Parker, The Elm, and The Ledbury," says Funt. 
As for the future of renting, Ng says we can expect no shortage of tech. "At every touch point, we are going to see a lot more proptech involved with rentals, just like in the condo market." says Ng. "On the sales side we will continue to see people leasing a unit online thanks to virtual tours of suites and amenities. This is great for international students who will lease without having stepped into the unit." 
Ng also points to the lifestyle choices that come with renting. "I have a lot of friends in the U.S. who all just rent, and they are always on the move to the next new building with the best amenities," says Ng. After all, in cities like Toronto, people may choose the top-end appliances, designer finishes, and hotel-worthy amenities that come with renting in a sleek building, as opposed to the rundown bungalow their purchasing dollars will get them. 
Furthermore, Ng points to the professional management that comes with purpose-built rentals. "So, you're not dealing with the owner of the condo when it comes to things like broken air conditioners or washing machines.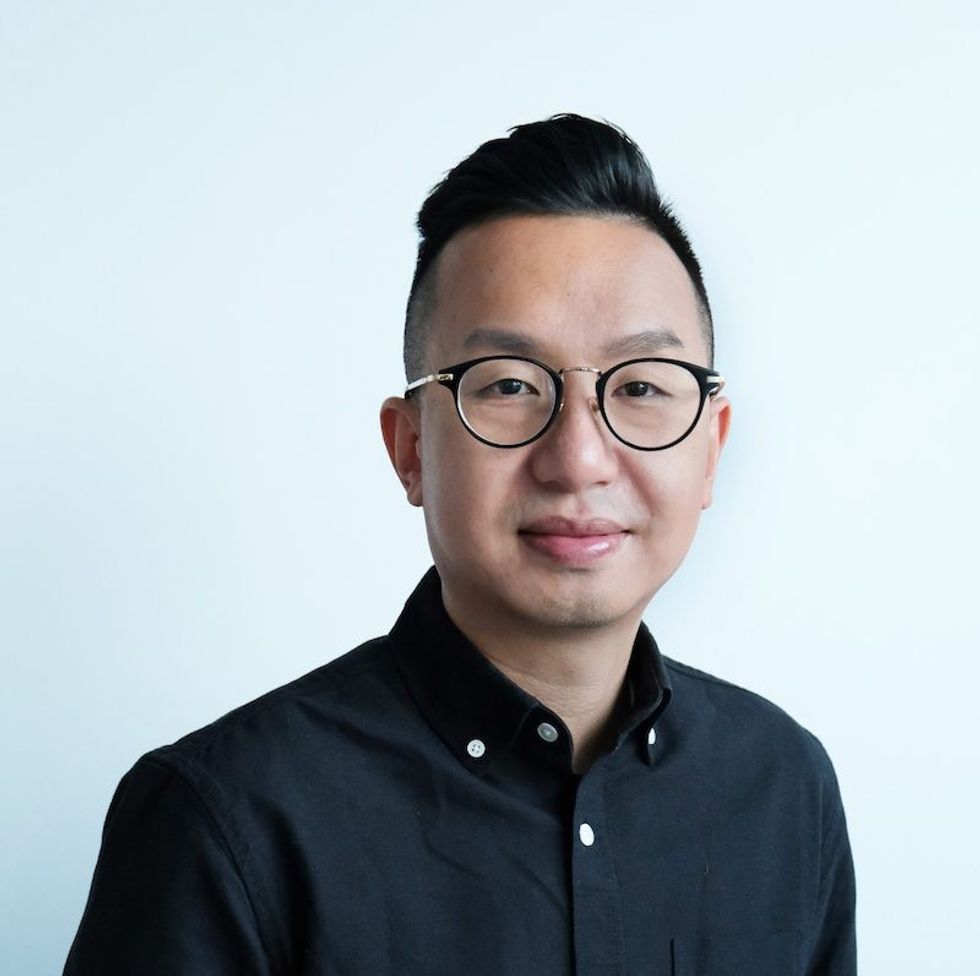 Tim Ng
Ng says we can expect cities like Toronto and Vancouver to follow the lead of cities like London and New York on the luxury rental front. "Toronto is probably 15 to 20 years behind but I see it heading in that direction. It's cool for me to be part of it, because the idea behind Blackline was to apply it to rentals but it's exciting to see it used as a discovery tool and pre-qualifying tool for renters as well."
---
This article was produced in partnership with STOREYS Custom Studio.
Renting