---
The importance of outdoor space, especially for those living in an urban environment, cannot be overemphasized.
And this undeniable truth has become even truer (if a thing can do that) over the course of the last year. From backyards to balconies and from terraces to parks, a place to soak up the sun -- whether private or shared -- may be the present day's hottest commodity.
While this trend isn't slowing down as summer approaches, it is clear that Toronto is well on its way to a collective recovery. With that comes a draw toward classic urban amenities that, over the last several months, have been sorely missed.
Meeting both these needs -- a calling for outdoor spaces, and for the hallmarks of city life -- are select new condo developments... including Canderel's coveted Bayview at the Village™. 
READ: Bayview Village Neighbourhood Embraces the Community at its Centre
Presenting Bayview Village with a rare and upscale mid-rise opportunity, the 10-storey boutique build will be rising up at Bayview and Sheppard. With an aesthetic dreamt up by II BY IV DESIGN, the building would surely pique interest even if it didn't have an outdoor component (its jewel box-inspired lobby with dramatic double-height ceiling, considered).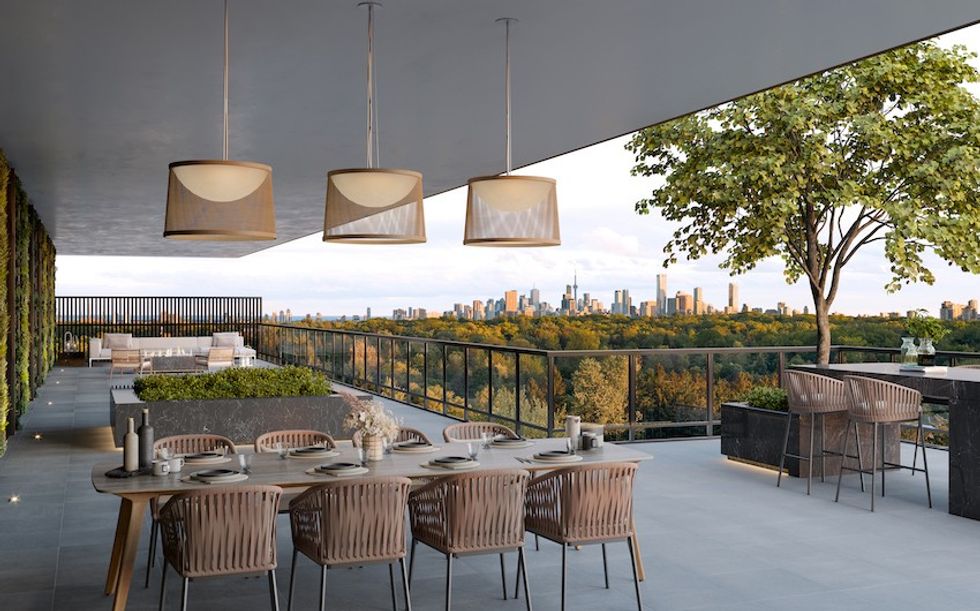 Bayview at The Village™ (Rendering)
The condo suite offerings will reside inside the eye-catching main build, which is to feature a high-contrast façade with a black and white rectilinear pattern. The development's more "residential" side, meanwhile, will present a selection of Townhomes.
Also known as The Willows, these 1- and 2-storey towns range from 916 sq.ft. to 1355 sq.ft. Some will feature a private front patio serving as their entryway, boasting built-in places to savour your morning coffee under the sunrise. What's more, while enjoying those first cozy sips on said patio, townhome residents will also take in views of a park -- an extension of the development itself.
Select 2-storey townhomes will be complete with a rooftop terrace, providing an additional private space to entertain family & friends, cozy up with a book, or practice yoga.
And while these townhomes are physically distinct from the condo suites, the elements of care and attention that went into how they were crafted are not. Inside each, you'll find full-sized Miele appliances, ~10' and ~9' ceilings on the first and second floors respectively, engineered hardwood flooring, brass plumbing and hardware, fluted glass detail, and wood cabinetry for millwork with integrated lighting. Even the patios and rooftop terraces boast attention to detail, as a water hose bib is included on each (hello, happily-growing tomato plants and potted rose bushes).
Ideal for young families or first-time buyers looking to stay close to their family estates in the city, The Willows provide single family home vibes without pulling residents away from the Toronto hallmarks they love the most. From sports clubs to prestigious schools, and from high-end fashion retail to fine dining, the development's surrounding neighbourhood -- while tranquil -- continues to serve the best of what the city has to offer.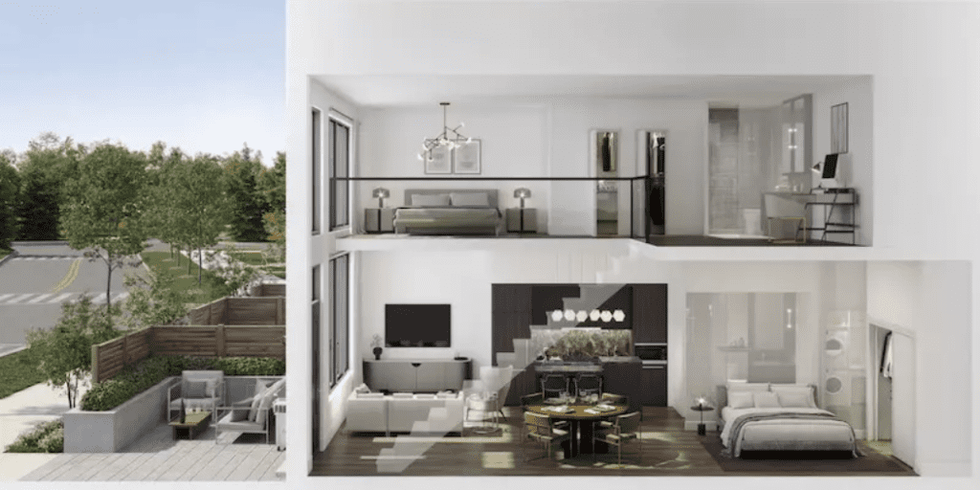 Bayview at The Village™ (Rendering)
If you are, however, looking for sweeping cityscape views, perhaps the upcoming release of the penthouse collection is more up your alley. With many boasting terraces -- and stellar views of the cityscape -- these abodes could be called castles in the sky, presenting an opulence-loving urbanite with all they could ask for.
These penthouse suites serve residents with luxe, upscale details. The floor-plans maximize living space, and take a modern European approach to design; kitchens, for example, feature clean lines and solid surface countertops, with integrated Miele appliances creating abodes as functional as they are aesthetically harmonious. Engineered hardwood flooring, roller shade window coverings and outdoor composite wood flooring on terraces are also included in these suites.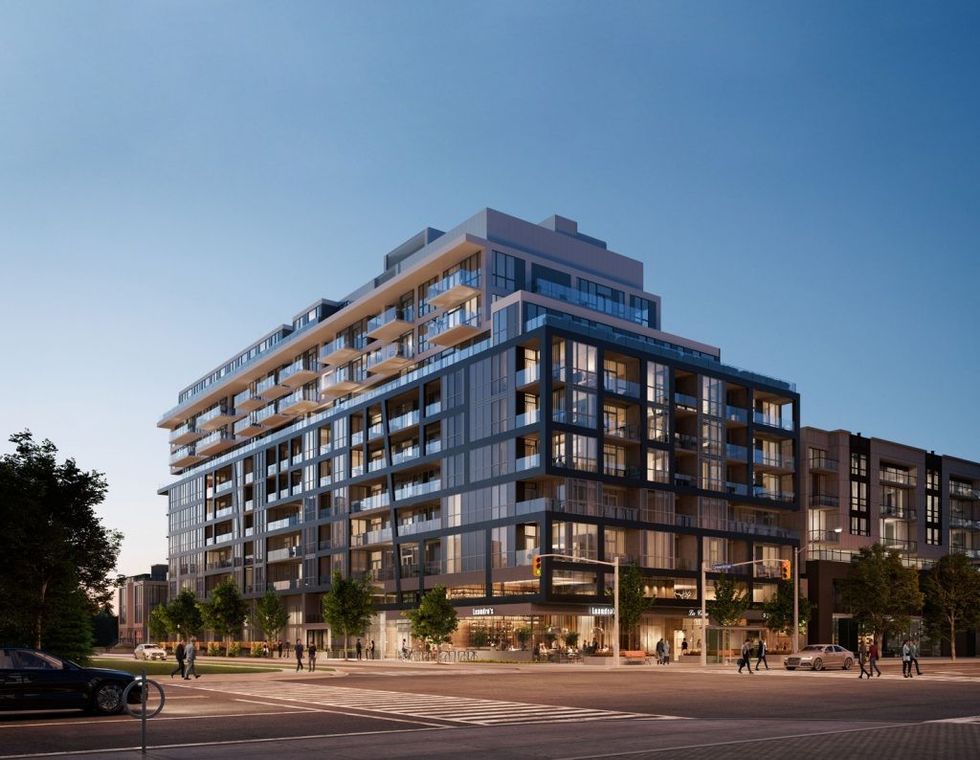 Bayview at The Village™ (Rendering)
Throughout the rest of the building, modern amenities are major draws. Think: A media lounge, fitness centre, and party/dining lounge, all coloured in warm neutrals. Those with a soft spot for home entertaining will appreciate the lounge being complete with a private dining area.
It's said variety is the spice of life. Well, if you're looking to place a little more picante in your every day with endless indoor and outdoor options -- underpinned by the consistency of high-quality craftsmanship -- this must be the place.
Penthouses starting from the mid $700s
The Willows Townhome Collection start from $1.3M
Urban Towns starting from $1.5M
The presentation gallery on site is now open by private appointment. Contact our sales team today hello@canderelbv.com or register for Bayview at The Village™ at www.canderelbv.com.
Disclaimer: Trademark used under license from bcIMC Realty Corporation.
---
This article was produced in partnership with STOREYS Custom Studio.
Condos