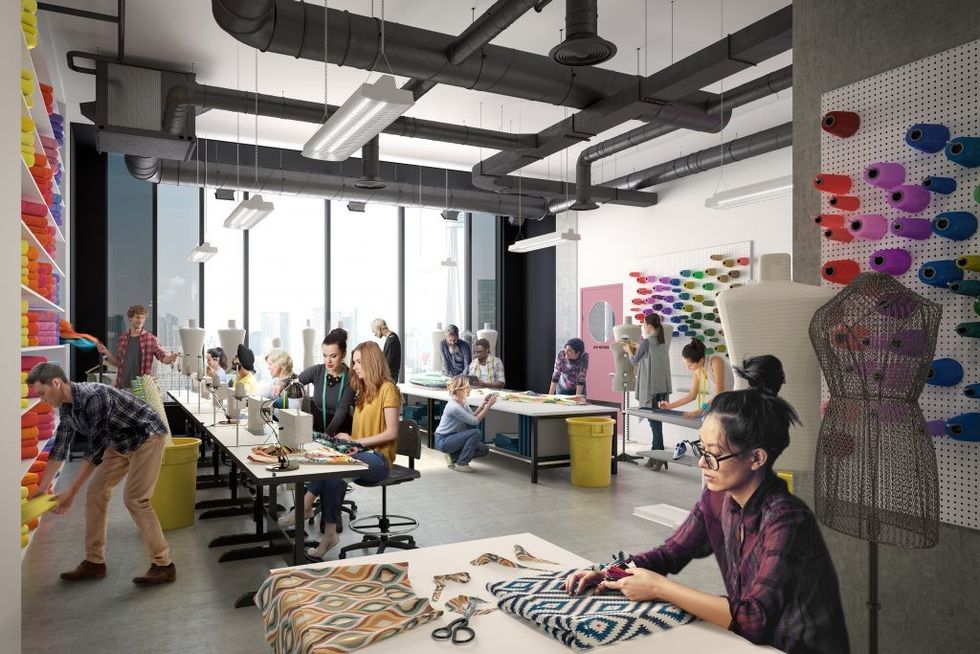 Rendering by Norm Li, courtesy of Quadrangle.
Artscape Daniels Launchpad is indeed a collaborative workspace, but it's also so much more.
---
The stunning 30,000 sq. ft facility features fully decked out creative and technical studios filled with top of the line technology and equipment.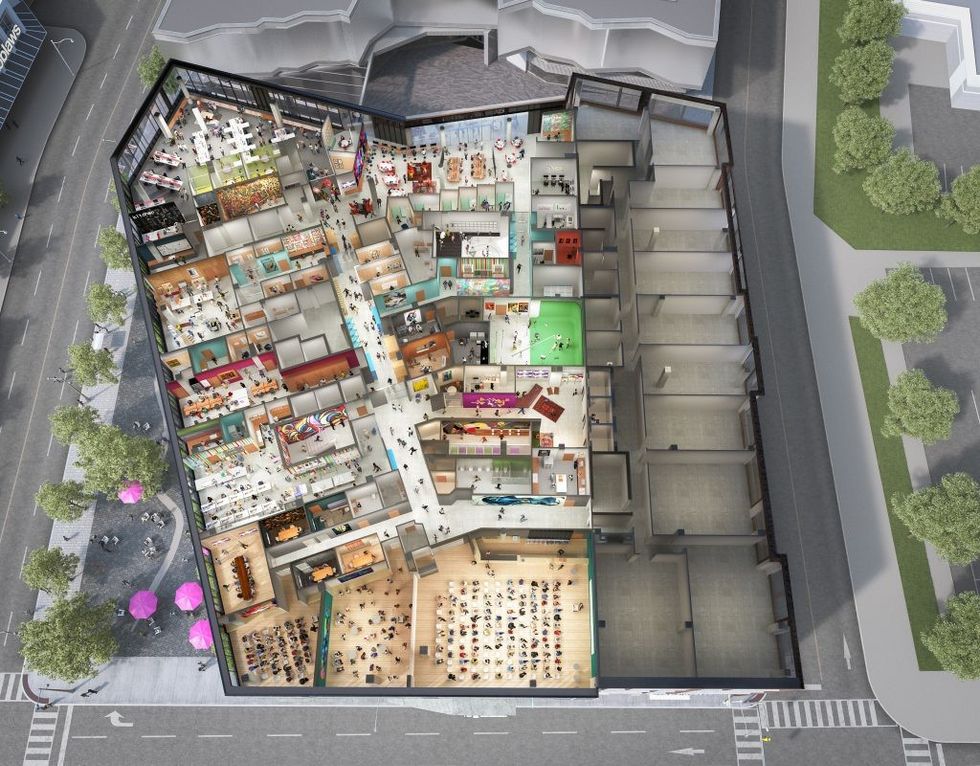 Rendering by Norm Li, courtesy of Quadrangle.
"Currently, I record out of whatever and wherever I can," musician Matthew "Hazel" Worku says. "I have a small home setup for rough drafts but I usually have to pour money into studio time around the city to get a song to sound professional. Launchpad's promise of recording studios and the "one-stop-shop" format where the entire process can be dealt with in-house highly excites me."
Divided into four main areas, the first-of-its-kind creative hub offers something for everyone. On one side there are the high-end studio workshops. On the other, a digital media lab complete with recording studios, editing suites a photo studio and green room. The facility also includes event spaces perfect for conferences and gatherings and shared amenities, like a computer lab, print shop, kitchen and snack shop.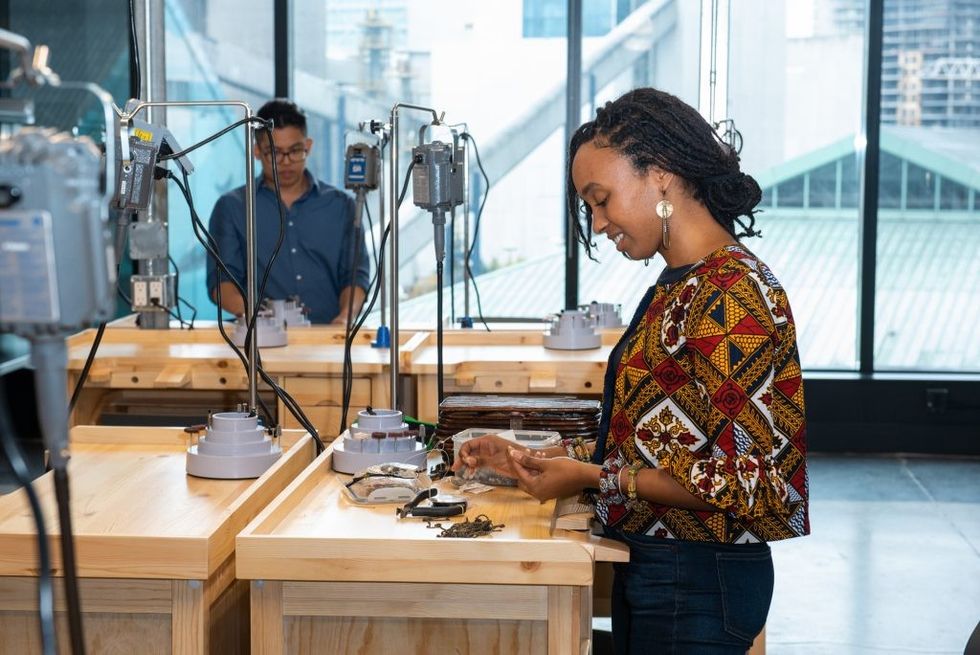 Photo courtesy of Mauricio J Calero Photography
It's almost like attending an art school as an adult, except you're already an expert and everything is ultra high-end.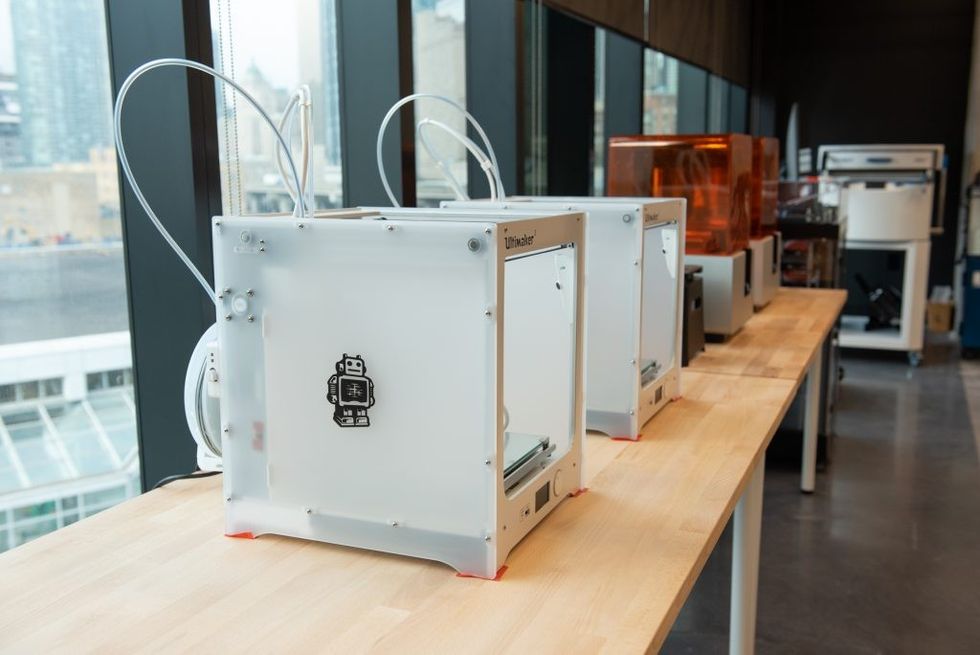 Photo courtesy of Mauricio J Calero Photography
The members-only club, located on the fourth floor of the Daniels Waterfront–City of the Arts building on Queens Quay, also offers specialized creative entrepreneurship programs, workshops and events run by creative experts and leaders.
"Launchpad provides the unique opportunity for creators to engage in a space that has been designed to meet their needs and provide the tools, systems and resources to be competitive in today's marketplace locally and globally," Karim Rahemtulla, Managing Director, Artscape Daniels Launchpad said in a statement. "We are supporting artists, designers and creators to build their entrepreneurship skills, collaborate and innovate with like-minded creatives across our creative studios and spaces, as well as providing the opportunity to plug into a creative eco-system with support from our many partners."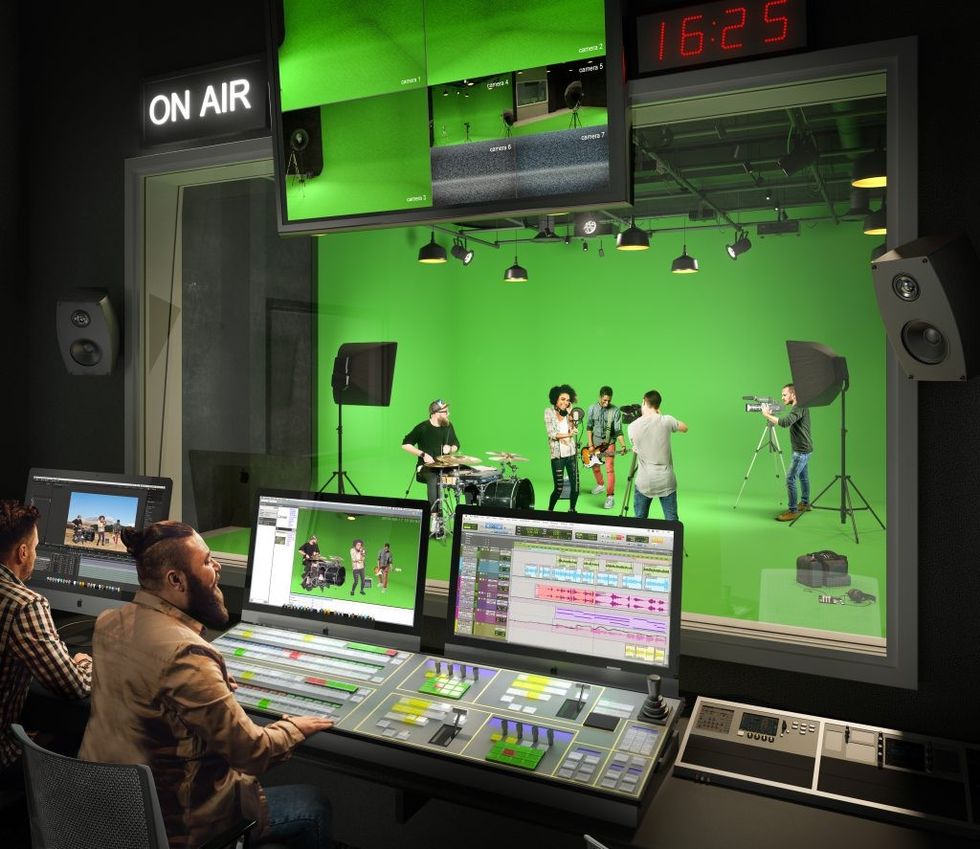 Rendering by Norm Li, courtesy of Quadrangle.
Toronto is home to more artists than any other city in Canada. Yet Toronto has one of the lowest rates of municipal arts funding across the country. Recognizing the positive impact of the arts on the city, Artscape Daniels Launchpad is trying to make things easier for artists.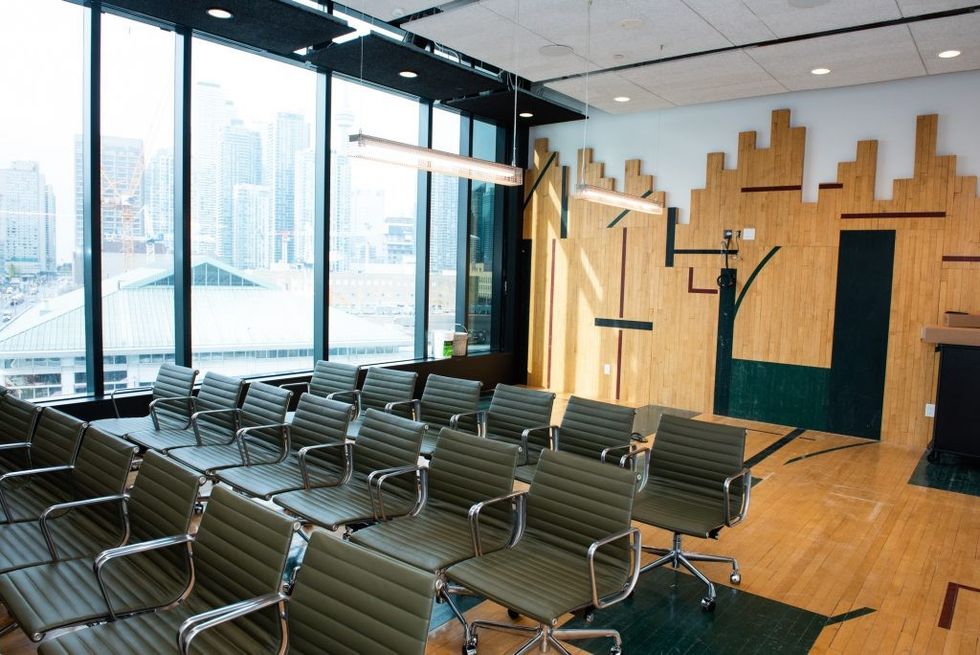 Photo courtesy of Mauricio J Calero Photography
In addition to providing artists with the tools and contacts they need to complete and promote a project, Artscape Daniels Launchpad is doing away with the starving artist cliche by providing members with access to coaches, mentors and industry leaders.
"In the Artscape Launchpad Programs there was a lot of talk and focus on different ways of finding funding for your practice. And that was helpful because when you go through a traditional schooling system that is not typically part of what you're taught," Fashion designer and musician Tala Kamea says.
"This program gave me the opportunity to look closely at my business/brand, to consider what I was truly offering, who my market was, and to fully understand what challenges/expenses/aspects of my business I needed to address to operate effectively. It also provided a way to meet and work alongside similar artists and creatives," Kamea continued. "Although many of the things we covered are still works in progress for me, I feel like I have more knowledge and resources available to help me through my business challenges," she said.
Like other Artscape projects, the Launchpad will operate as a not-for-profit social enterprise.
For full access to the Launchpad, artists can expect to pay between $80 and $125 a month. For those who don't need access to the creative studios or digital media lab, membership ranges from $50-$75 per month.
Toronto