Real Estate News
More Would-Be Airbnb Units Are Becoming Permanent Addresses
A growing number of otherwise short-term rentals (STR) from hotel industry disrupter Airbnb are becoming permanent addresses, thanks in part to new restrictions that took effect January 1.
A report released yesterday from Toronto's planning and housing committee identified 3,476 short-term rental listings that have been posted as long-term rentals (LTR), and 42% of commercial STRs have fully moved back into the long-term housing market.
Notably, these properties were re-entering the scene with higher than average rents. In fact, the report found asking rents for former STR units are as much as 11.6% more than average market rents. Not surprisingly, these units are primarily located in the downtown core (which will presumably spring back to life… at some point).
While the ongoing pandemic plays a role on the demand side due to a decrease in tourists, this change is more likely the result of Toronto's new short-term rental by-laws. Under these laws, a landlord's principal address must not be used as an Airbnb for more than 180 days a year. Furthermore, beginning September 10, 2020, Airbnb hosts are also required to register with the city in order to operate.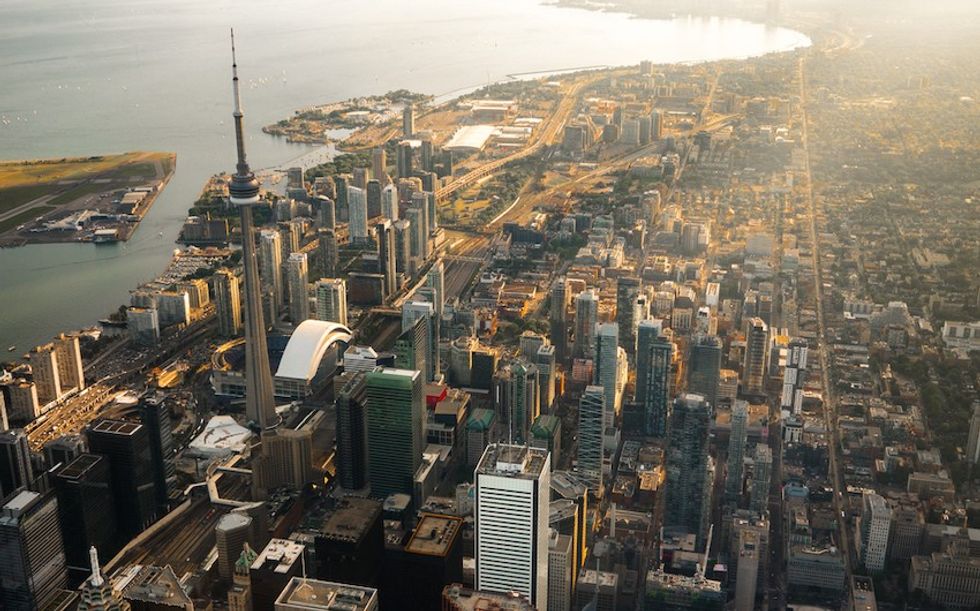 Currently, Airbnb is the only short-term rental platform registered to Toronto. And it's a lucrative one, even in pandemic times. In November, Airbnb named Toronto as one of its 10 biggest revenue cities in the world.
Especially considering Toronto's pre-pandemic rental situation – one characterized by sky-high rent prices that were moving in the direction of Manhattan and slim pickings on the supply side – the reasoning in their regualtion is that short-term rentals are removing more much-needed rental supply.
The research also highlights opportunities that exist to bring more STR operators into compliance with the City's new(ish) regulations. This could result in more units returning to the LTR market.
At the moment, when we're not seeing the same pressure on the rental market as in the past, this may not seem incredibly necessarily. But once widespread immigration resumes, international students return, and offices begin to fill with employees, eyes will once again return to Toronto's rental market.
In fact, Q1 figures reveal that the Toronto rental market is starting to make a comeback.
The health of the rental market aside, unregulated short-term rentals can often lead to less-than-ideal guests (to say the least) and result in negative impacts for neighbours and the surrounding community. For this reason, in the midst of the growing second wave, Airbnb banned rentals last Halloween weekend.
Yesterday's staff report addressed to the housing committee recommends that the city alter its code to prohibit the advertisement of a short-term rental or a rental of the unit on a short-term basic unless it's been verified by the city.
Though they're a let-gown for cash-hungry homeowners (and accommodation-seekers who like countless options), tightening up the rules is one step in the right direction to ensure that we don't return back to a rental market that's almost as competitive (not to mention out of reach to the lowest wage earners) as the buyer's market.
(Ok, that's a stretch, but you get the point.)