You may not know him by name, but you've likely seen the work of architect Paul Merrick in and around Vancouver -- whether that be the City Square shopping centre, the West Vancouver Memorial Library, or the Electra building that remains one of Vancouver's most notable office-to-residential conversions.
Merrick was born in Vancouver and studied architecture at UBC, and while his work primarily consists of those larger projects, through his firm Merrick Architecture, he did also dabble in private residences as well.
---
One such residence sits at 3141 Point Grey Road in the Kitsilano neighbourhood of Vancouver, right along the waters of English Bay. The carefully crafted home is currently on the market for $12,980,000.
Nearby amenities include the Royal Vancouver Yacht Club and Jericho Beach Park, and the home is about midway between Jericho Beach and Kitsilano Beach -- not to mention a short drive from the bustling Broadway corridor.
READ: Charming Craftsman Home In Lions Bay Hits Market For $2.65M
The rectangular-shaped three-level home was originally constructed in 1988, with three bedrooms, four bathrooms, and 2,859 sq. ft of living space, all atop a 4,670 sq. ft lot, with nothing separating the property from the water.
Upon entry, the dining room greets you. From here, a spacious living room waits on one side, and a wood-forward gourmet kitchen on the other. The kitchen then leads into a 17' x 10' family room, while both sides of the floor feature large floor-to-ceiling windows.
Specs
Address:3141 Point Grey Road
Bedrooms: 3
Bathrooms: 3+1
Size: 2,859 sq. ft.
Lot size: 4,669.50 sq. ft
Price: $12,980,000
All three bedrooms live on the upper level of the home, including the retreat-like primary; this space is equipped with a chic ensuite bath, boasting a tub that overlooks English Bay.
Our Favourite Thing
This home's family room, next to the kitchen, feels different than most. It's a perfect size -- spacious and airy while remaining inviting and cozy -- and it's equipped with a large built-in wooden bookshelf that makes it the perfect place for reading and lounging. We can imagine ourselves spending hours lounging here.
The lower level of the home is where you'll find the rec room and the office, as well as a large outdoor patio-meets-courtyard. Here there are multiple lounge areas and several stone-lined garden plots, with the waters of English Bay so close you can practically reach out and touch them.
Indeed, this home is an exceptional instance of a waterfront estate, while remaining just minutes away from the bustling city. Proof that you really can have the best of both worlds.
WELCOME TO 3141 POINT GREY ROAD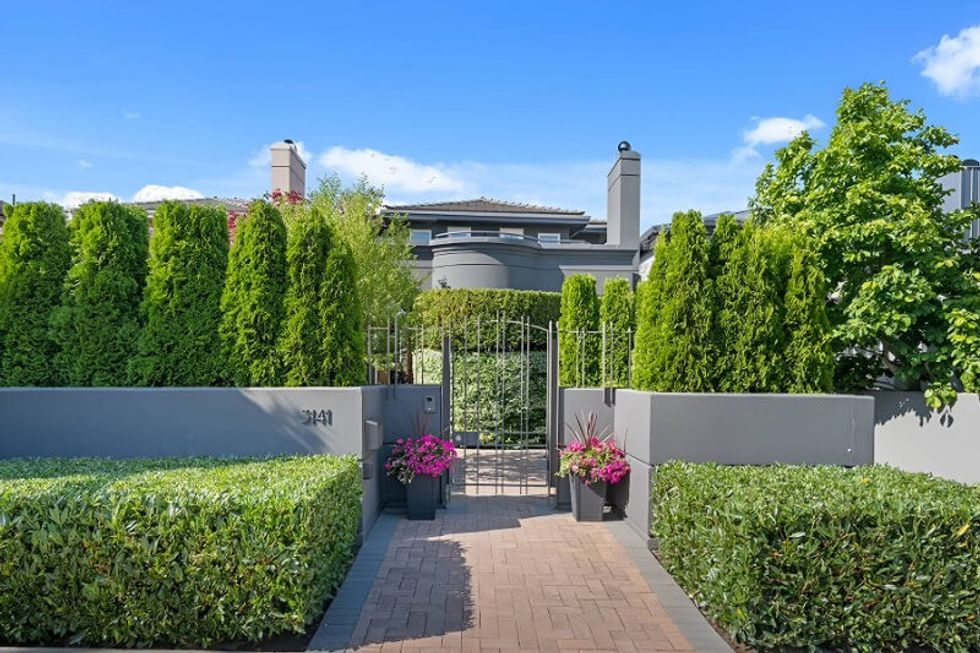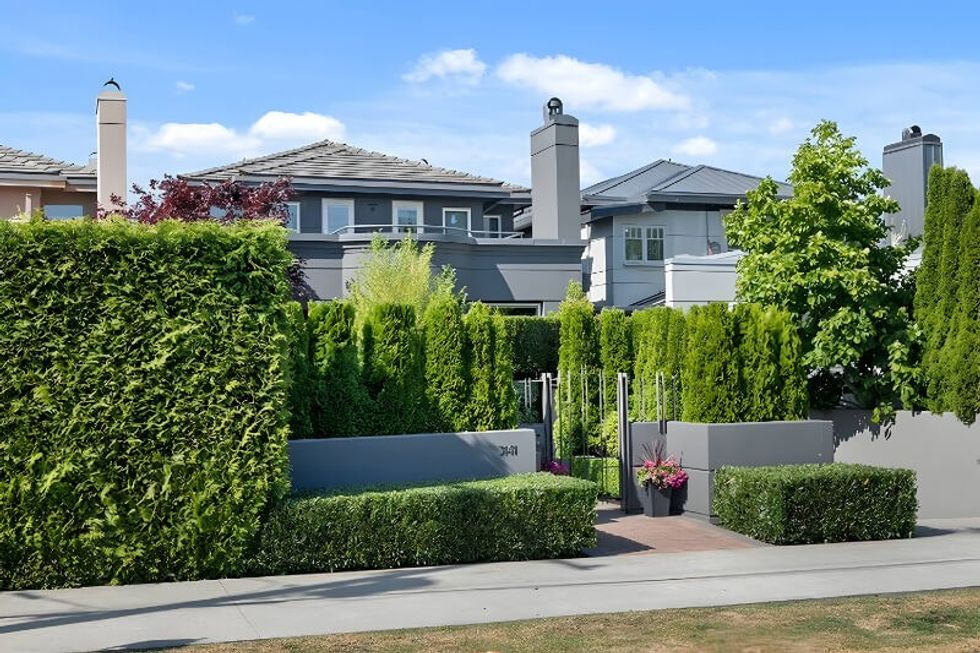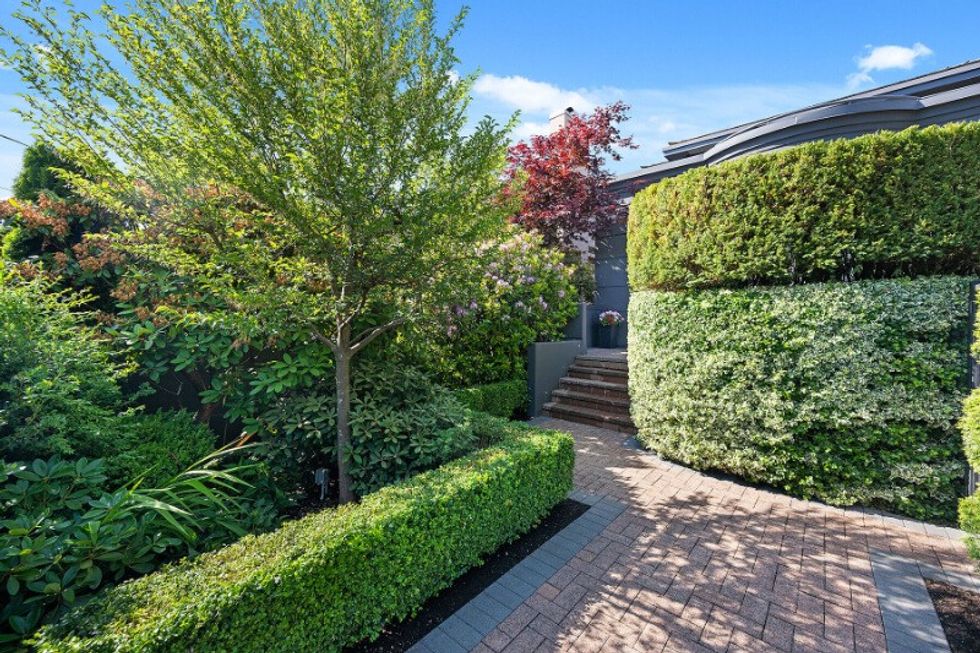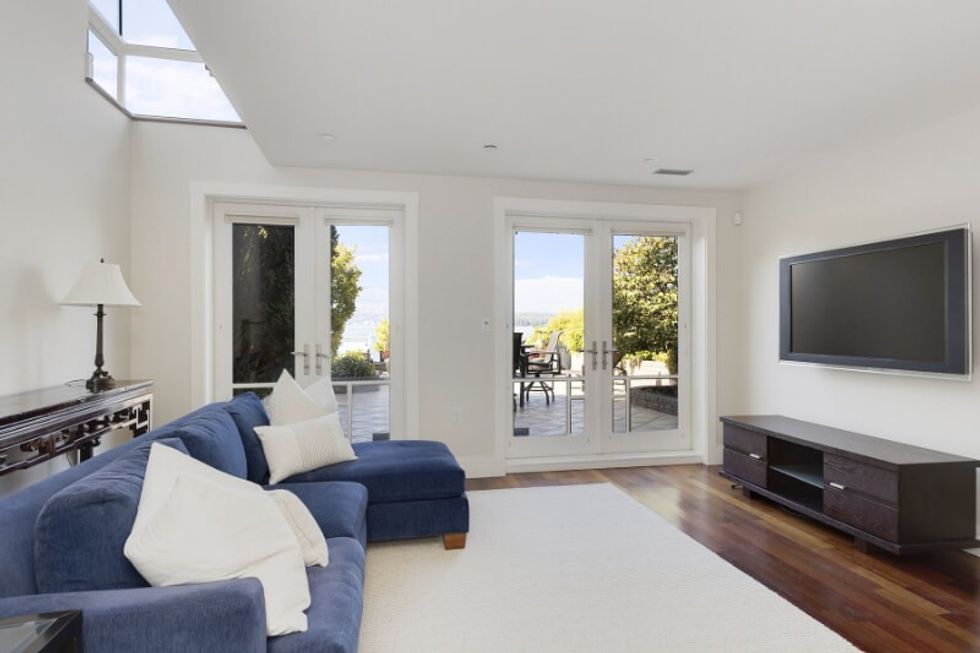 DINING, KITCHEN, AND LIVING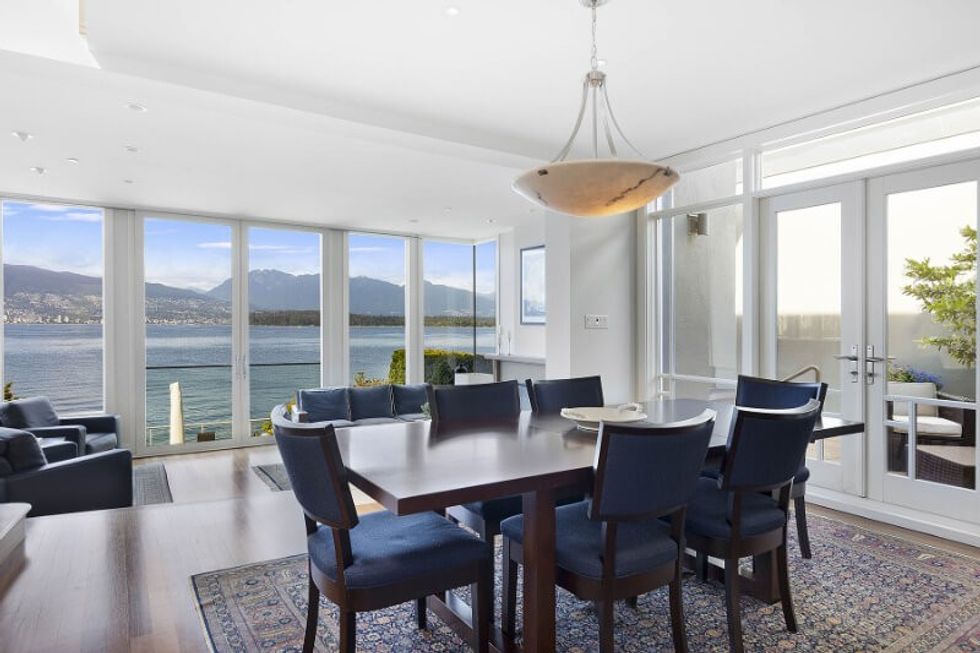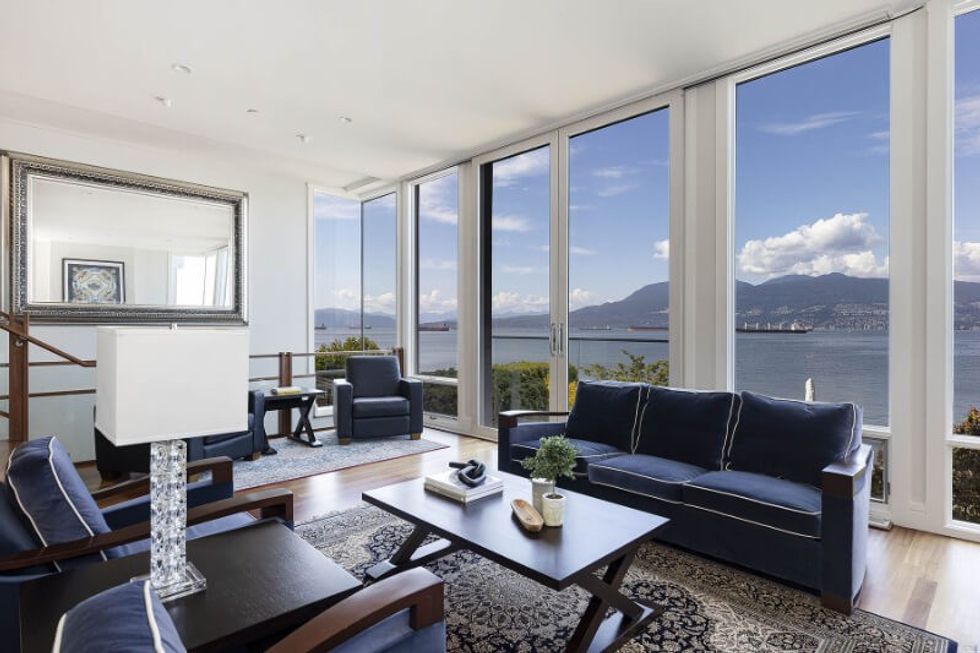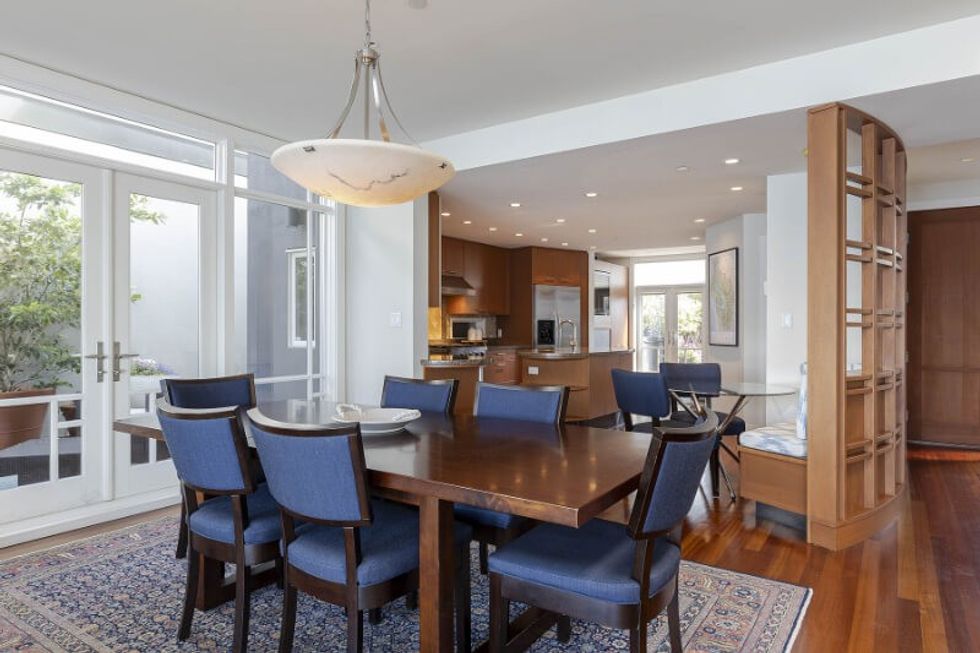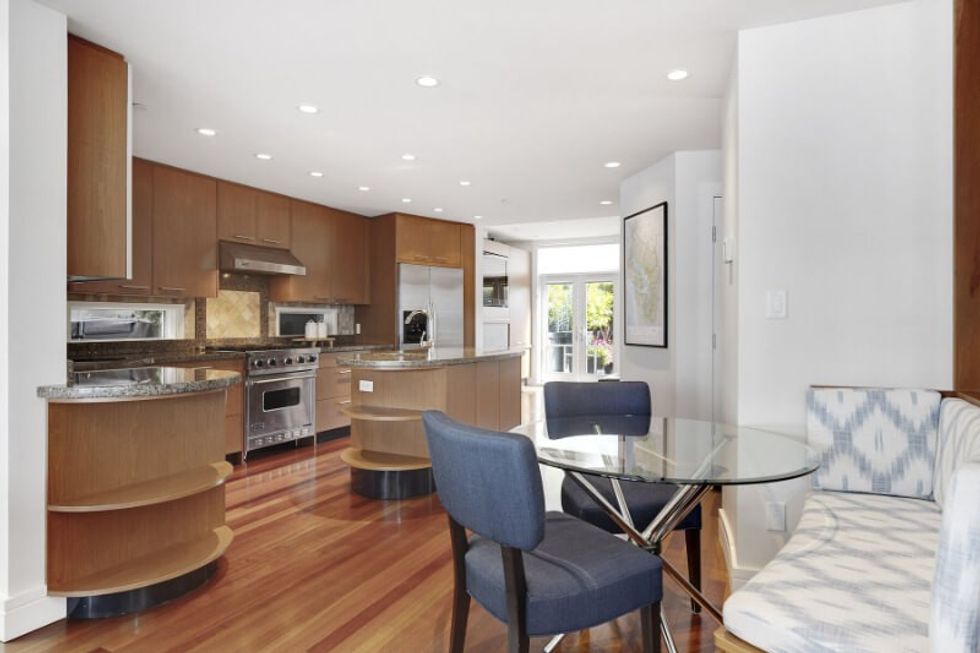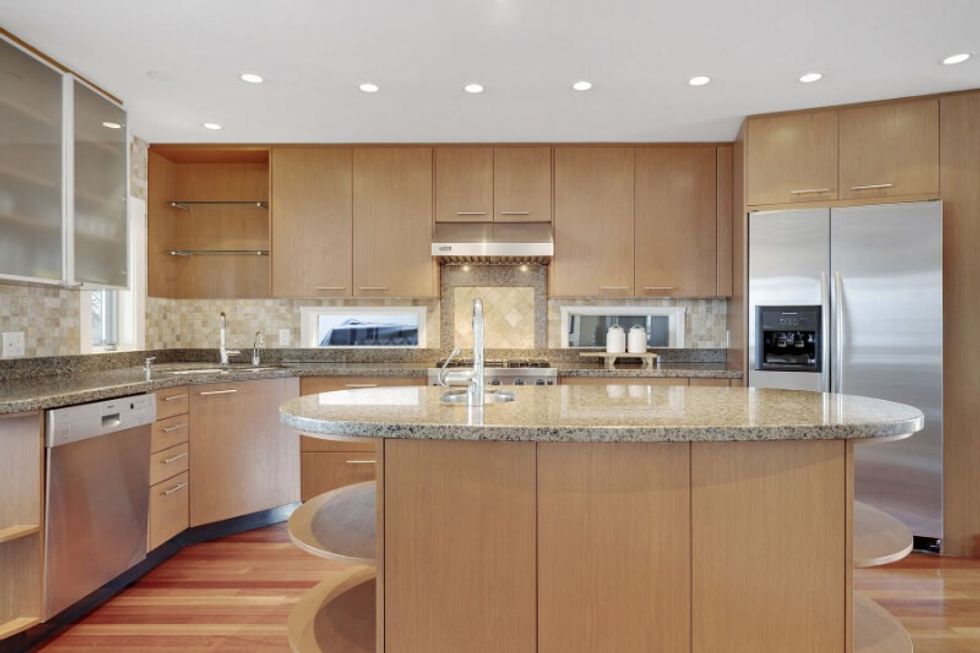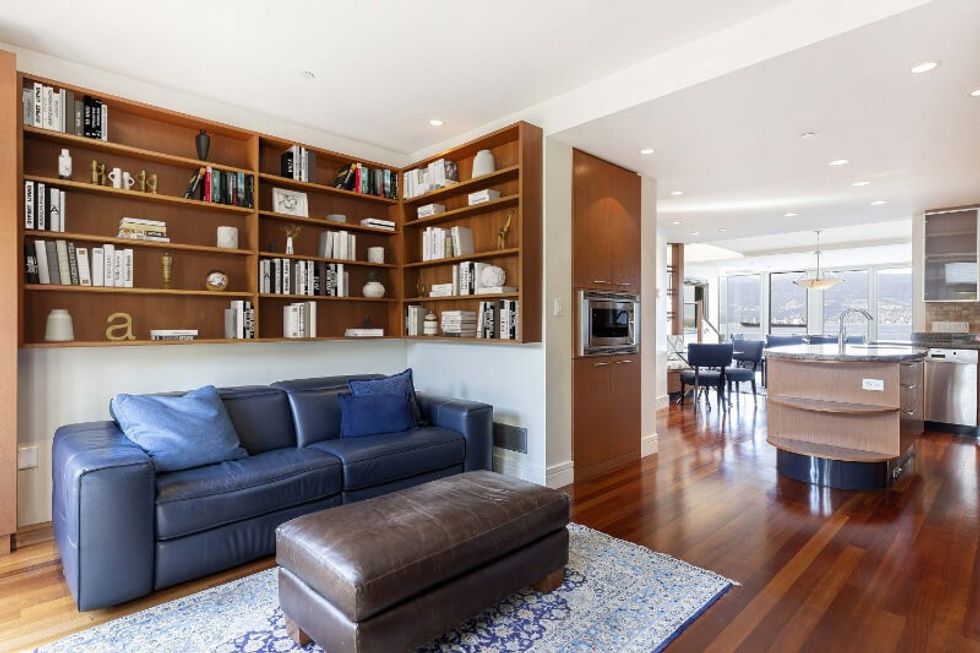 BEDROOMS AND BATHROOMS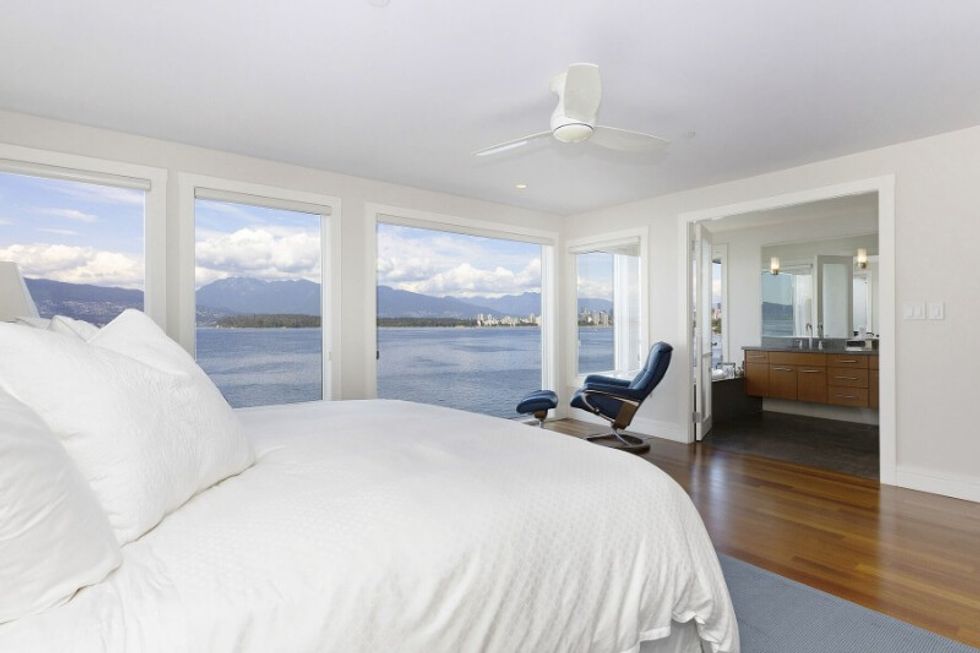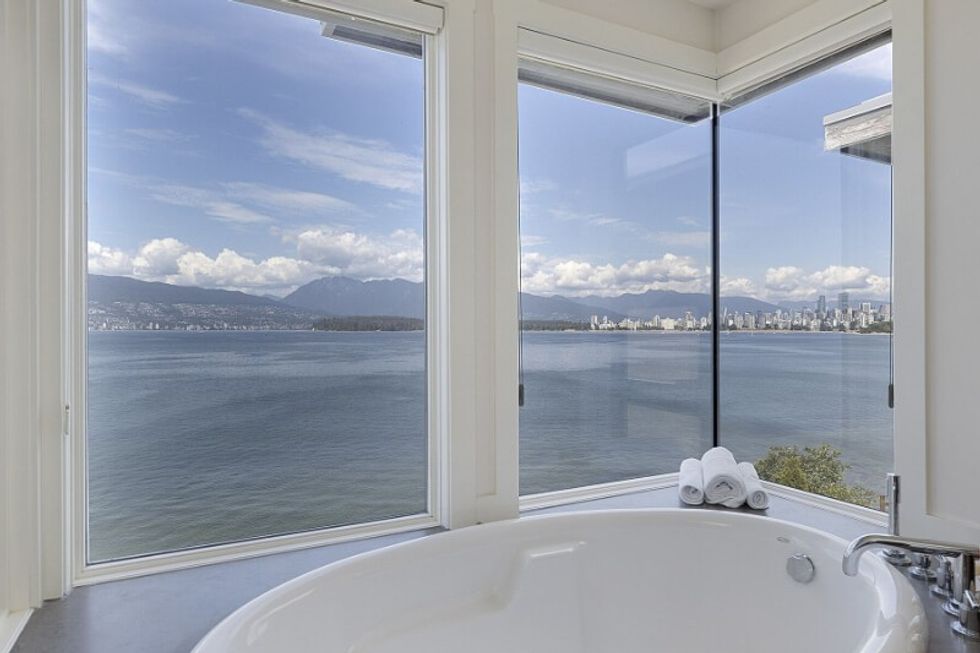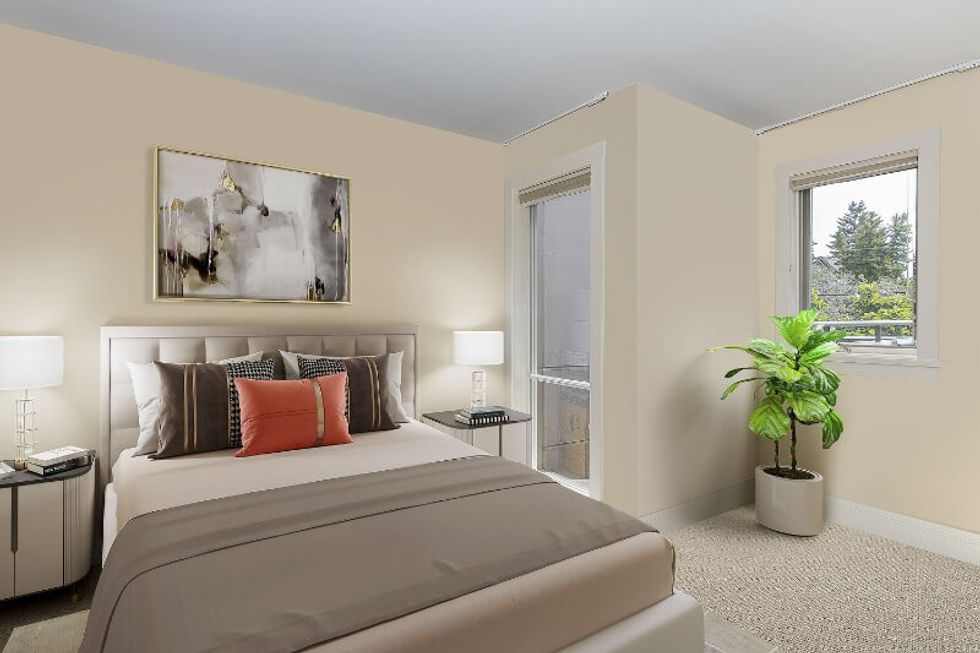 EXTERIOR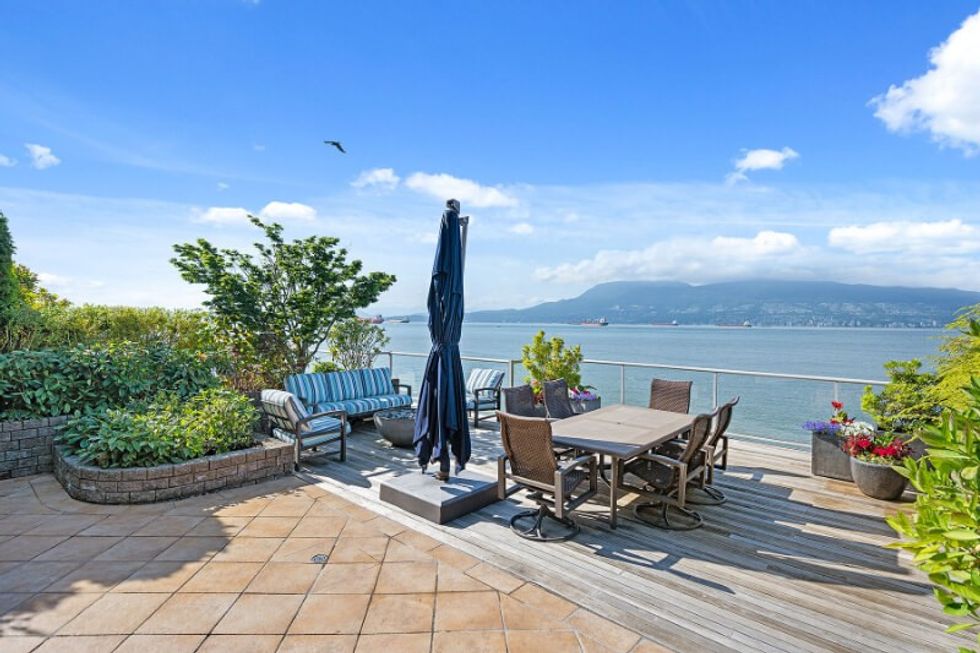 This article was produced in partnership with STOREYS Custom Studio.

Listed Luxe