The picturesque seaside Village of Lions Bay is located along the Howe Sound, just north of West Vancouver and south of Squamish and Whistler.
---
Its population is just under 1,500, and it has an average property assessment value of $2,118,000, according to 2023 BC Assessment data.
Just a bit above that average home value is a beautiful property on 190 Mountain Drive, currently on the market for $2,650,000 -- and it has everything that makes a Lions Bay home special.
Built in 2004, the four-bedroom, four-bathroom home boasts 4,073 sq. ft of living space across a scenic 11,195 sq. ft lot, which includes a sizeable garden with stunning Howe Sound views.
READ: Beautiful Beachfront Home in Sunshine Coast's Sechelt Asks $3.5M
The property is surrounded by tall evergreens on both sides, which serve as both a scenic backdrop and a privacy buffer. Meanwhile, a recent renovation to the home has transformed its interior into a bright and modern space.
On the main floor you'll find a large living room, which leads into the spacious dining room, an ultra-sleek chef's kitchen made of chic dark wood and marble, and an office. The main floor is also connected to the home's attached two-car garage, which has been equipped with a EV charger.
Specs
Address: 190 Mountain Drive
Bedrooms: 4
Bathrooms: 3+1
Size: 4,073 sq. ft.
Lot size: 11,195 sq. ft
Price: $2,650,000
A central staircase is located at the middle of the home, leading both up and down. On the lower floor of the home you will find another living space -- spanning most of the level -- plus two bedrooms.
The remaining two bedrooms, including the primary, are located on the upper level of the home. Both include modern ensuite baths, and are connected by a large space around the staircase that could potentially be used as another cozy living area.
---
Our Favourite Thing
A huge part of Lions Bay's appeal is close proximity to the Howe Sound, and you definitely get that with this home. Views can be enjoyed from any storey, and there's patio space on three sides of the home, making it feel like you could reach out and touch the water.
---
On all three floors, patios and balconies dapple the rear side of the home, with the lower two floors' patio spaces wrapping two sides of the home. The result is a variety of outdoor areas to be enjoyed, and viewpoints to be savoured.
Outside the home sits a sprawling and private backyard, with plenty of space for kids and pets, plus a well-manicured garden, and a beautiful greenhouse that could also be used for intimate gatherings. It's one of a kind -- and the same can be said of this property, as well as Lions Bay as a whole.
WELCOME TO 190 MOUNTAIN DRIVE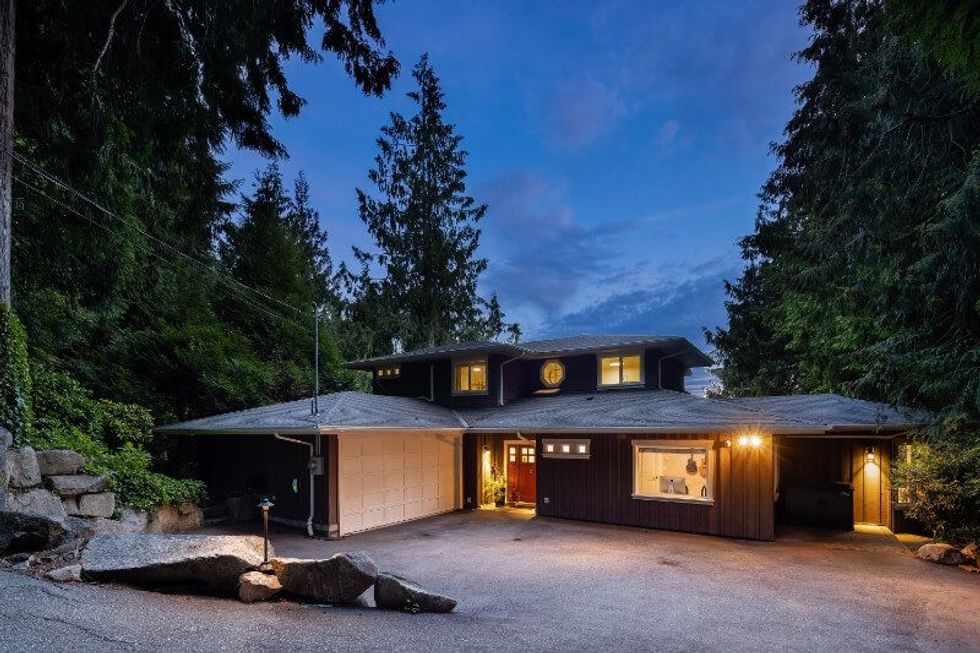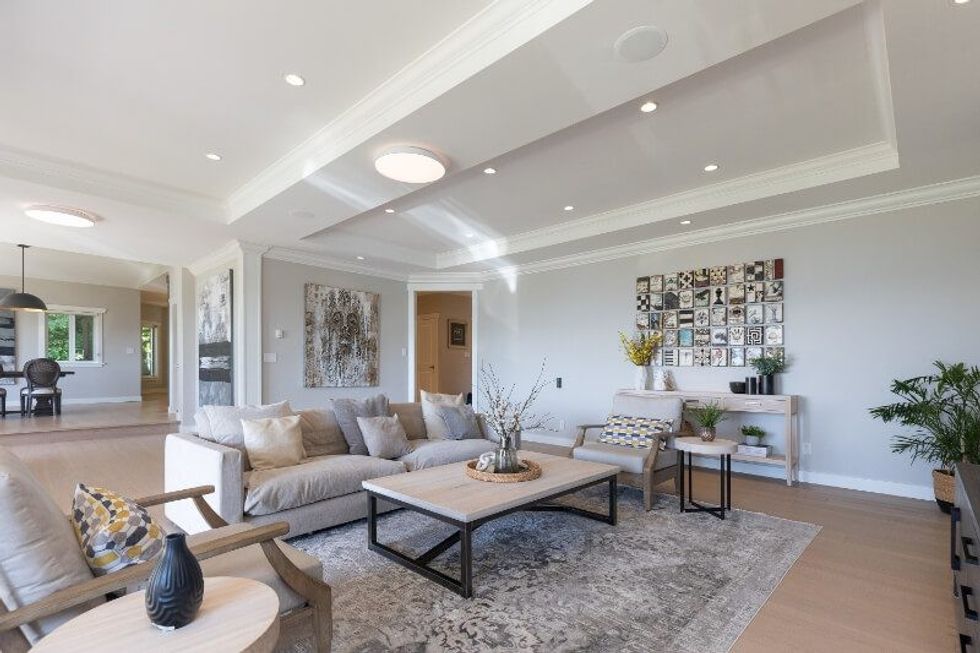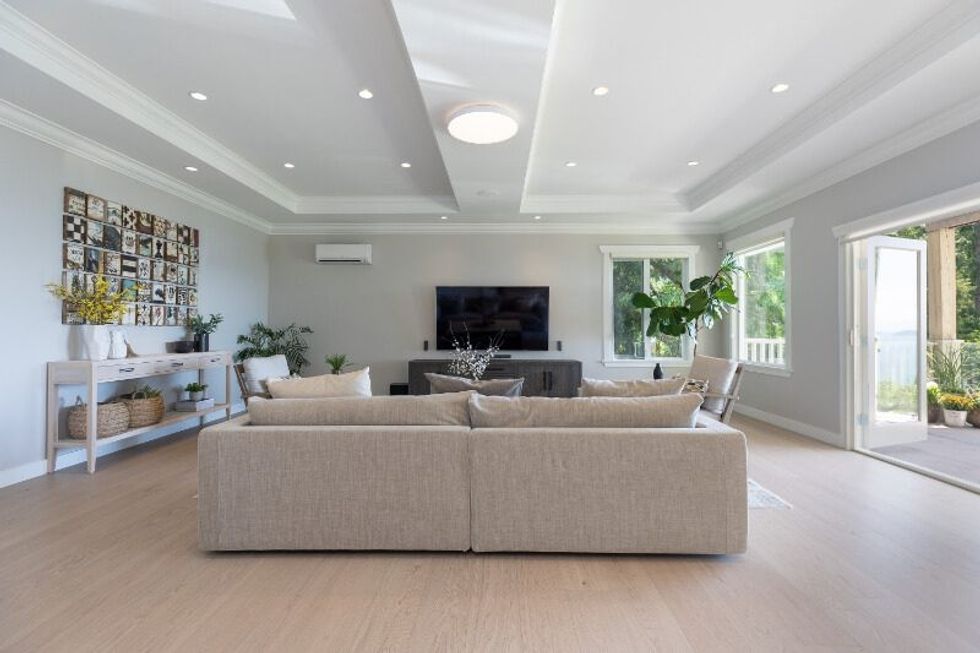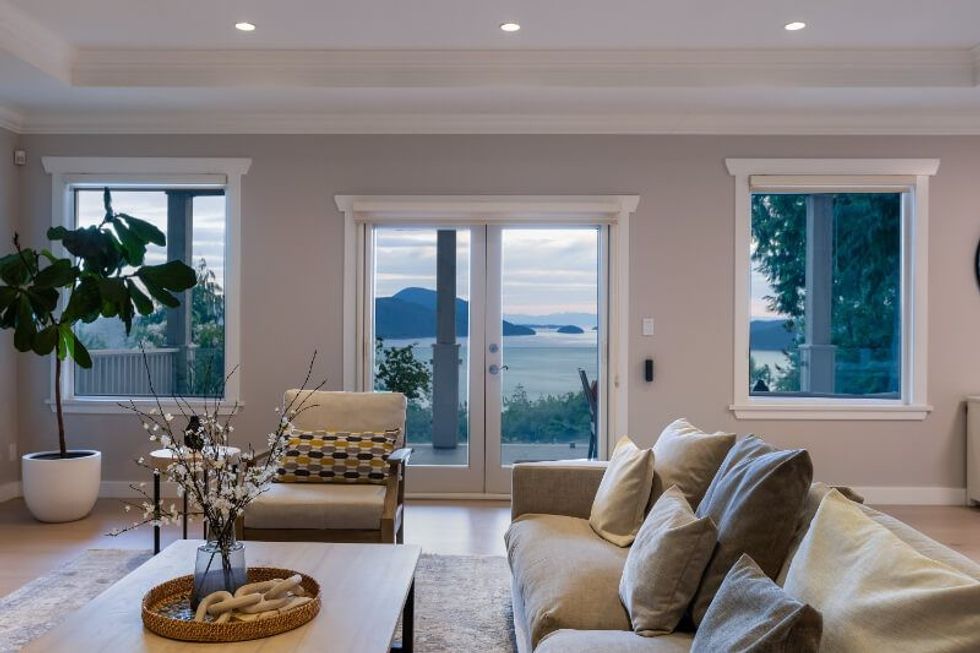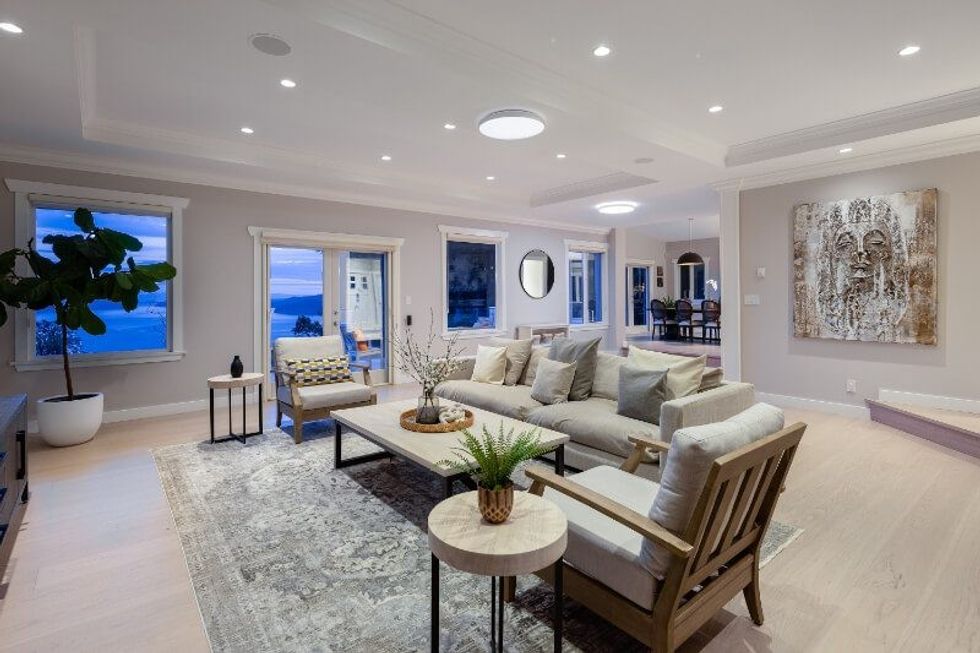 DINING AND KITCHEN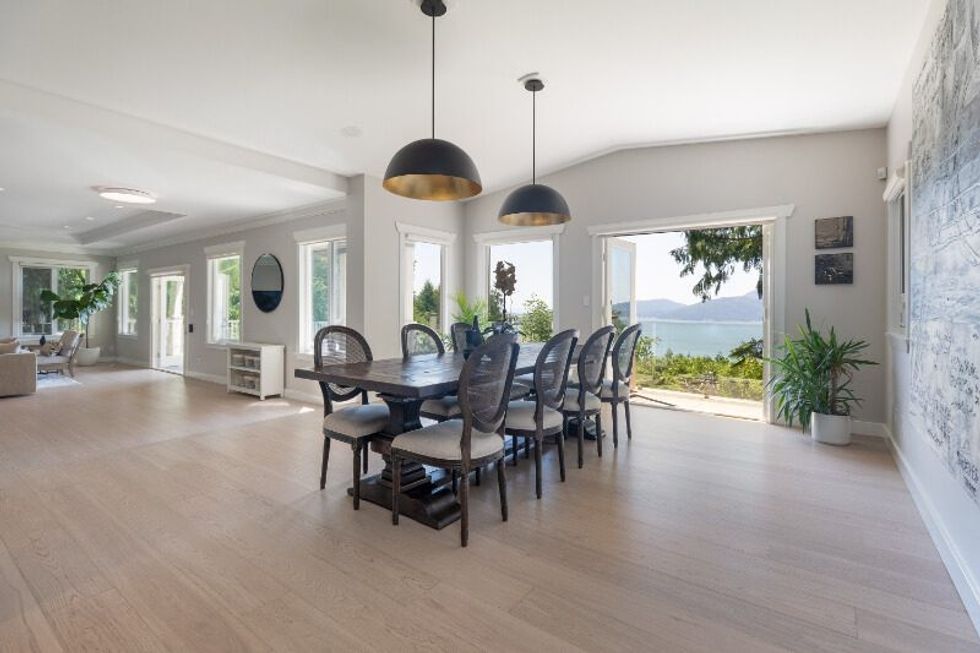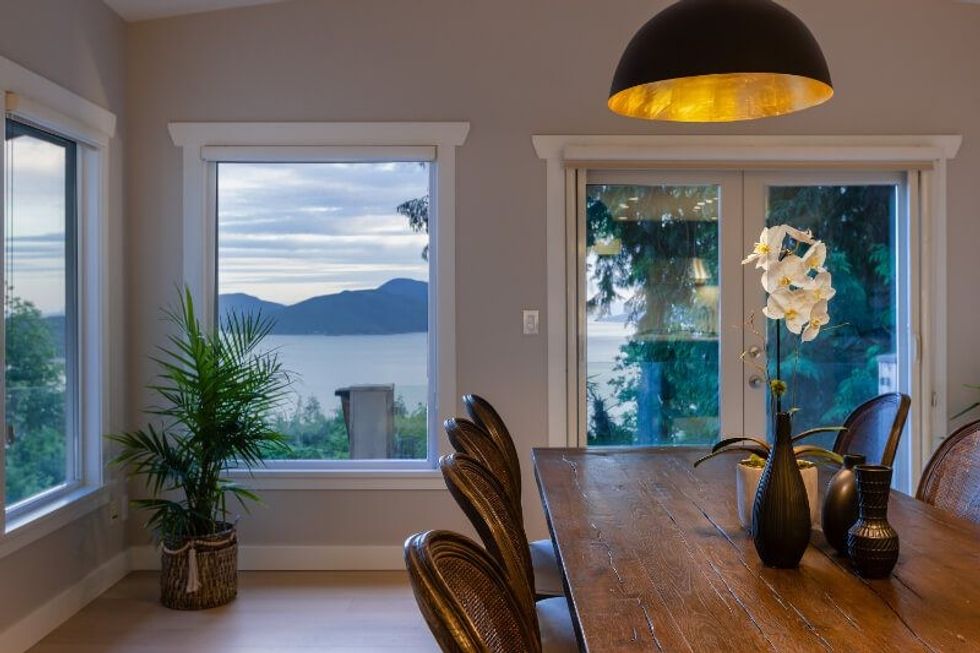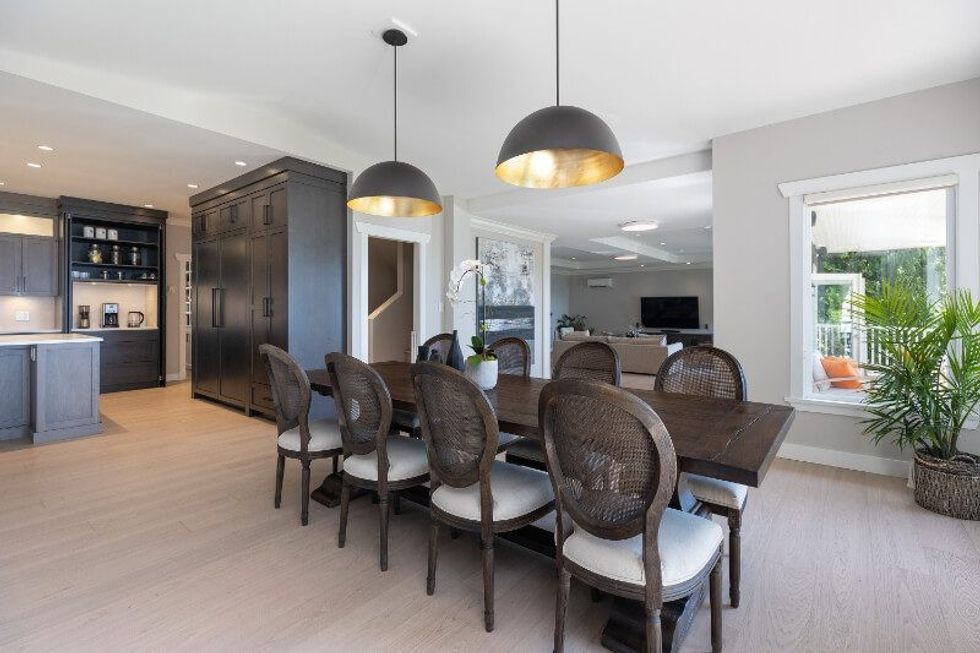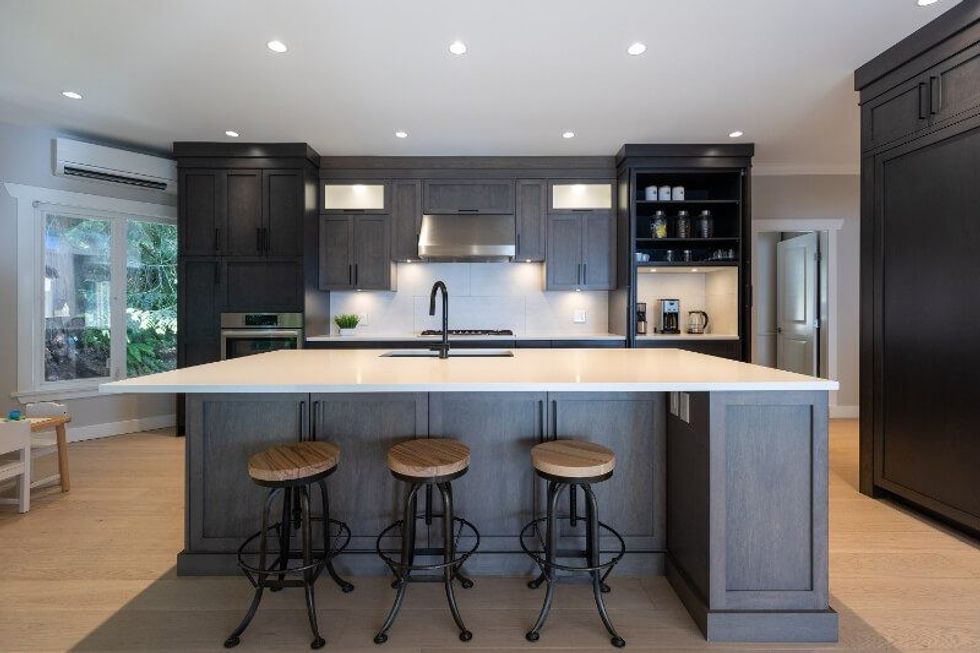 UPPER LEVEL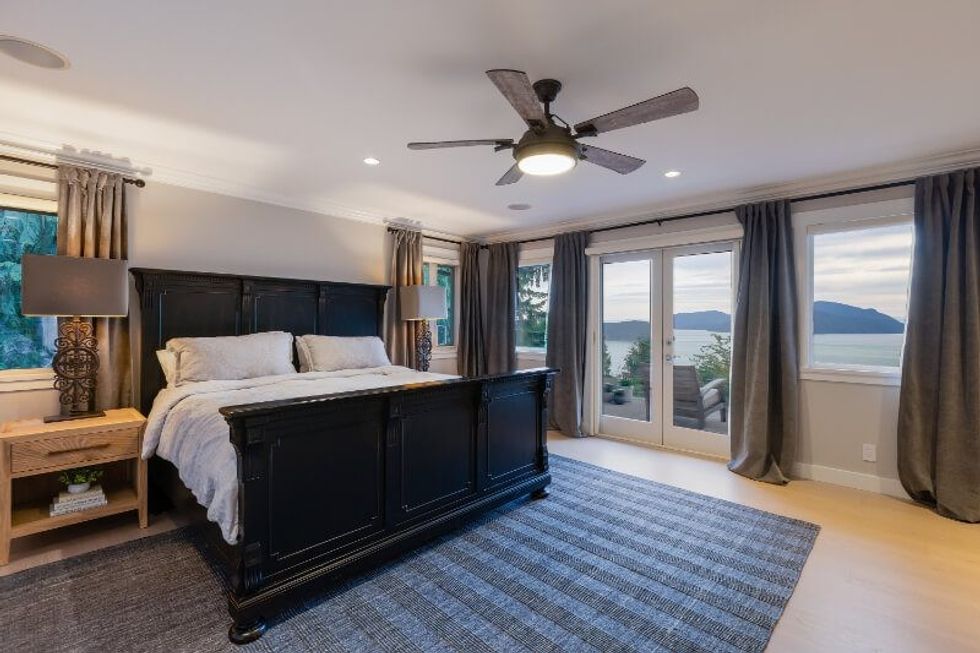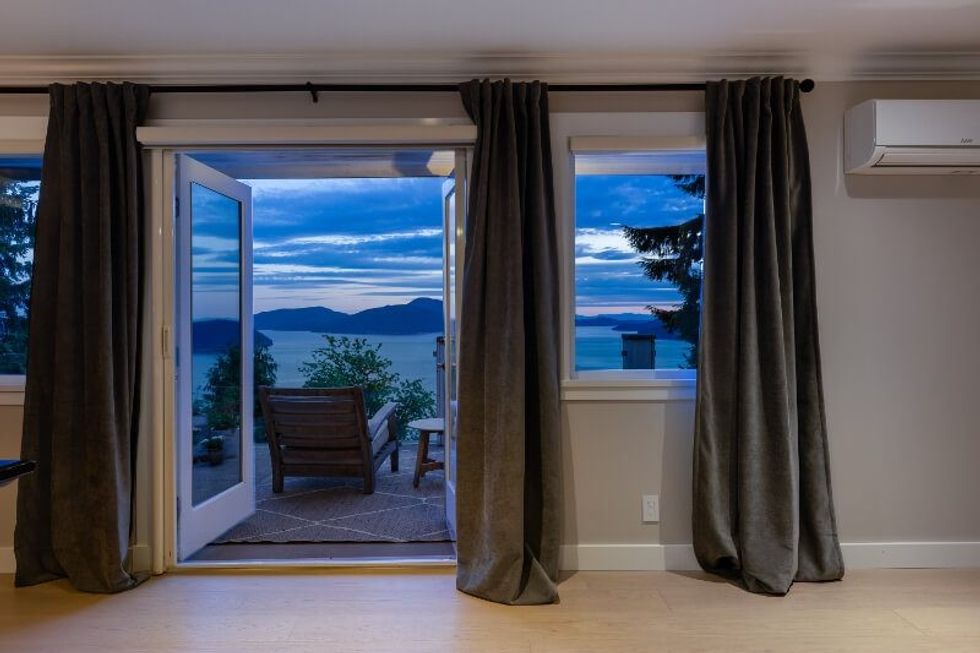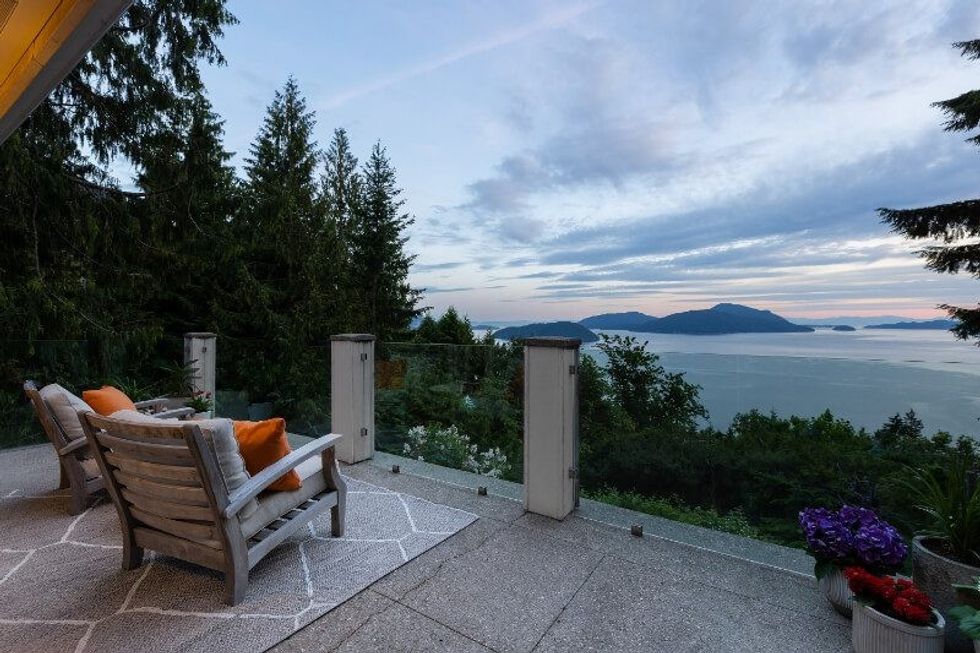 EXTERIOR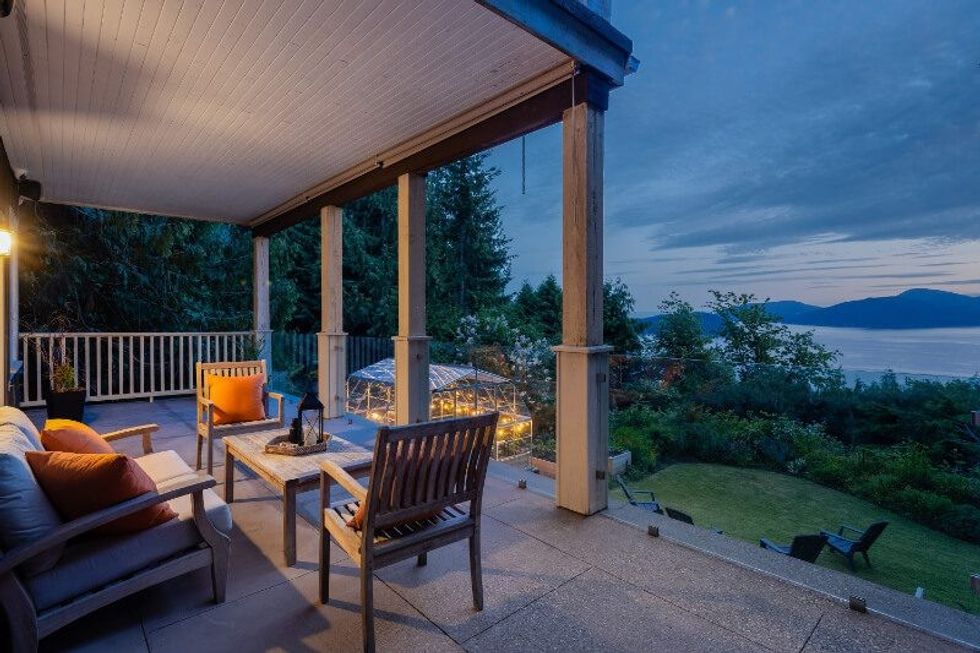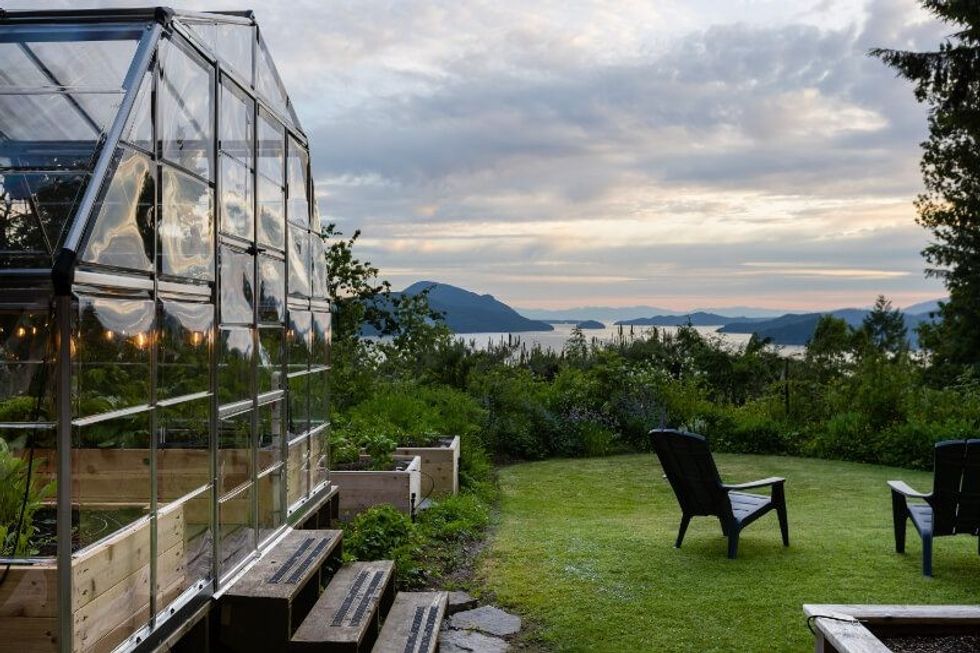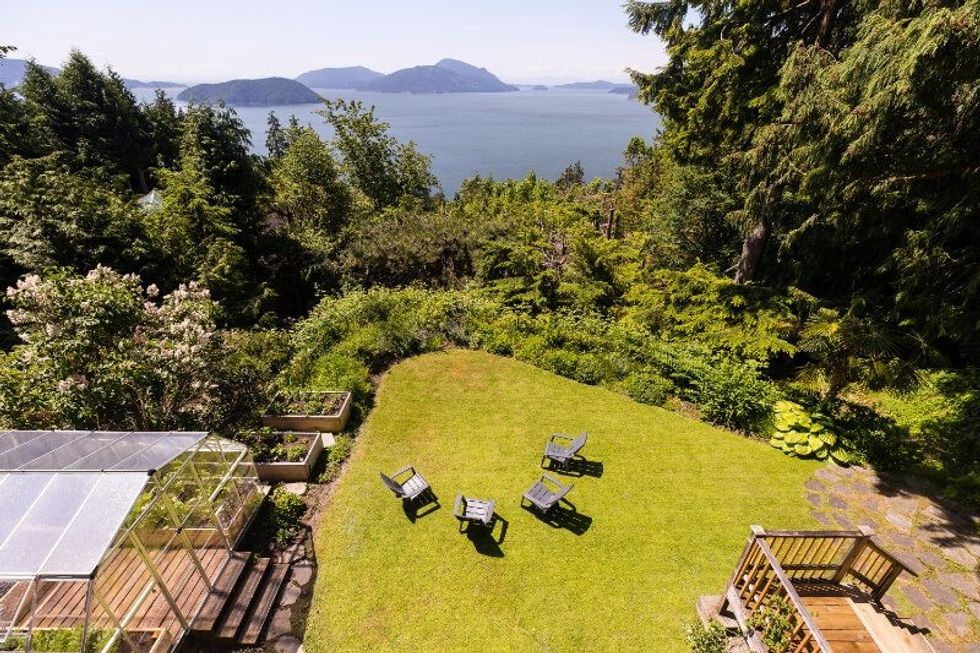 ---
This article was produced in partnership with STOREYS Custom Studio.
Listed