In the latest edition of wild real estate news, a tiny, uninhabitable teardown in a desirable Toronto neighbourhood has hit the market with a nearly $600,000 price tag.
The decrepit, shed-like home on a wide-lot with a private drive is located at the corner of Weston Road and Black Creek Drive at 27 Brownville Avenue. The property was listed five days ago for $599,900 through brokerage Chestnut Park Real Estate Limited.
---
While the run-down, 2,769 square-foot listing, which includes a one-storey, single-family dwelling with a rear detached garage, isn't safe to enter, the real estate agent shouldn't have much trouble selling it, because the property comes with a demolition permit, meaning the new owner can tear down the existing structure and build their new dream home from scratch.
And considering the average price of a detached home in the 416 is currently over $1.5 million, according to the latest data from TRREB, this might be the perfect opportunity for someone to break into the market and build a home of their own for an unbeatable fair price.
Of course, being steps from a brand new Eglinton LRT line station definitely doesn't hurt. The highly-anticipate Mount Dennis Station will be just 600m from the front door of this new build.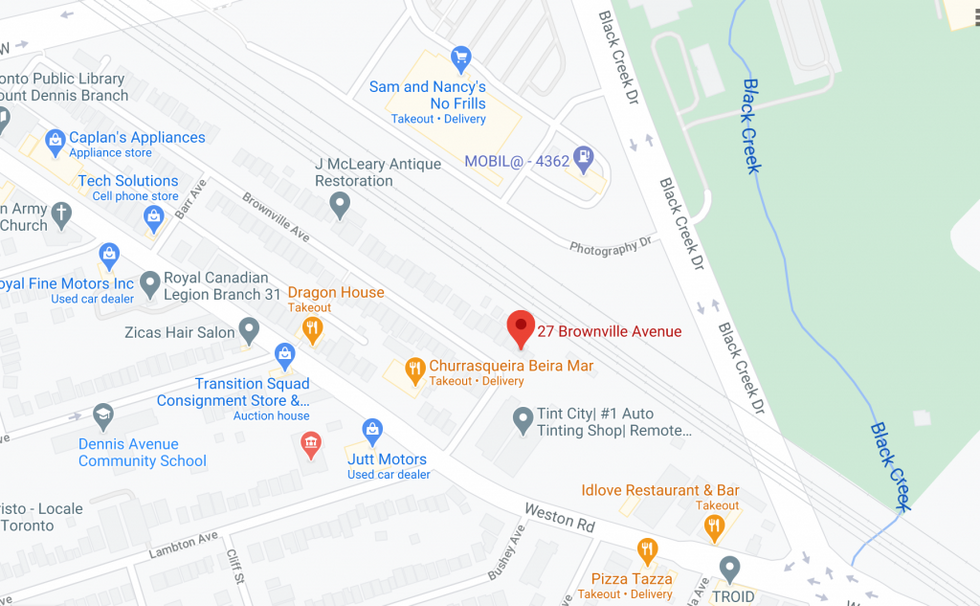 27 Brownville Avenue/Google Maps
According to the property's listing page, there is already a demolition permit in place, but with a few conditions: all debris and rubble must be removed immediately after demolition; that it be fenced off, and that the site is free of garbage and weeds.
READ: Sold: Tiny Shed-Like Toronto House Sells for 800K Over Asking
According to the demolition application, the property has been in shambles for nearly two decades and neighbours have been filing property standards complaints with the City since 2002. What's more, in 2016, the home and the garage located on the rear of the property were issued an Unsafe Order from the City, and subsequently, some work was done to the property that year to "remedy the unsafe condition."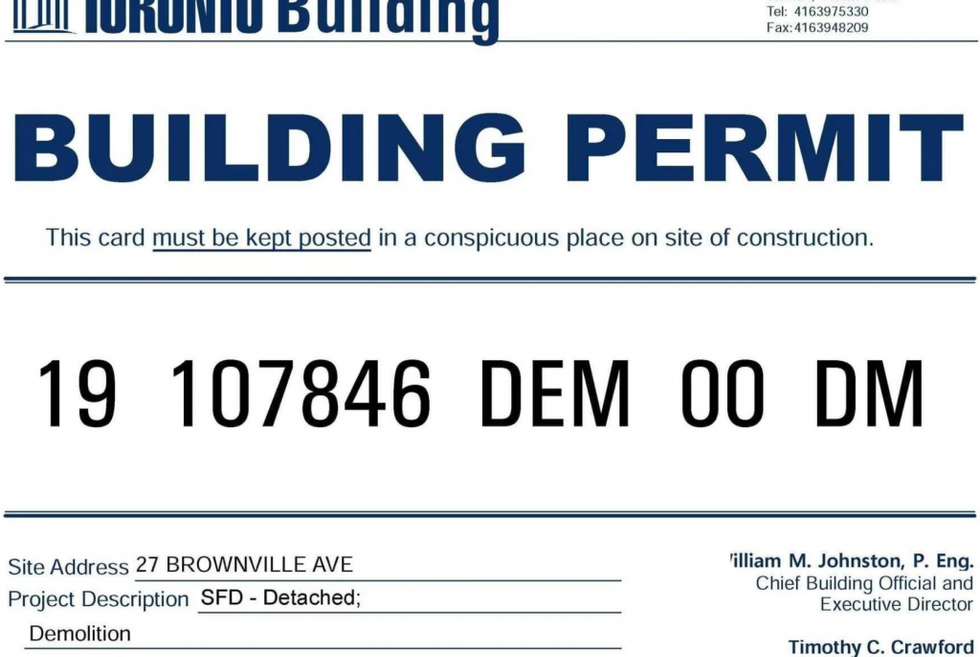 City of Toronto Demolition Permit
Following the purchase of the property in March 2017, the new owner took steps to address the condition of the property, which had further deteriorated. At the time, the owner told the City they had to remove two 40-yard bins of waste from the premises.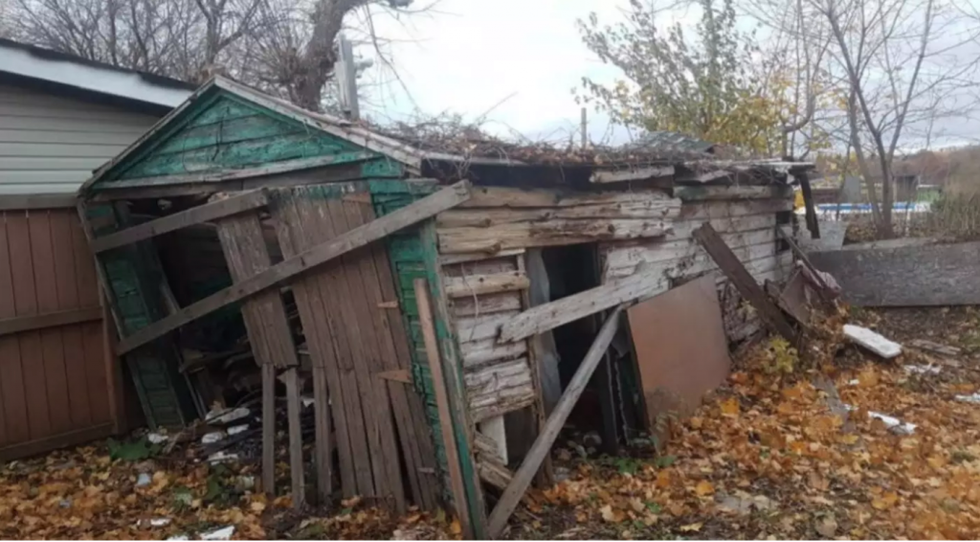 Detached Garage/27 Brownville Avenue, via the City of Toronto
On January 23, 2019, the property owner submitted an application for the demolition of the existing 1-storey detached dwelling and detached rear garage structures and the owner told the City their intention was to construct a new single-family dwelling on the site within the next one to two years.
However, the building permit application to construct a replacement home still has not been formally submitted to the City, and in turn, the property is up for grabs, yet again.
Listed