Toronto
Commercial
Toronto's Telus Harbour Sets New Global Industry Record for BOMA BEST Score
A 30-floor office tower in Toronto's South Core Business District has been re-certified for BOMA BEST at the Platinum level, after achieving the highest score globally at an astonishing 99.2%.
Located at 25 York Street, Telus Harbour is an award-winning office tower from Menkes Development and the Healthcare of Ontario Pension Plan (HOOPP) that has helped revitalize Toronto's waterfront and is home to TELUS. The building offers 30,000 sq. ft. of retail space on the ground level and consists of over 780,000 square feet of office space.
While receiving BOMA BEST is a huge accomplishment, this isn't the first time the premier office complex has set an industry record. In 2015, 25 York Street set the all-time highest BOMA BEST score on record for an office tower with a score of 96.6%.
BOMA BEST is Canada's largest environmental assessment and certification program for existing buildings and recognizes excellence in energy and environmental management and performance in commercial real estate.
READ: Toronto Ranked Second Largest Real Estate Bubble Risk in the World
With five levels of certification, buildings can progress through the program and continually use the framework of the Best Practices and full assessment to improve environmental performance and management. The levels include: Certified, Bronze, Silver, Gold, and Platinum.
"Menkes' near perfect score for 25 York reflects ongoing operational excellence, and the fact that this building now has the highest-ever recorded score for BOMA BEST speaks volumes," said Benjamin L. Shinewald, President and Chief Executive Officer for BOMA Canada.
"The commercial real estate industry is already deeply invested in BOMA BEST and in sustainability, but the Menkes team is a leader among leaders. We salute Menkes on this remarkable accomplishment."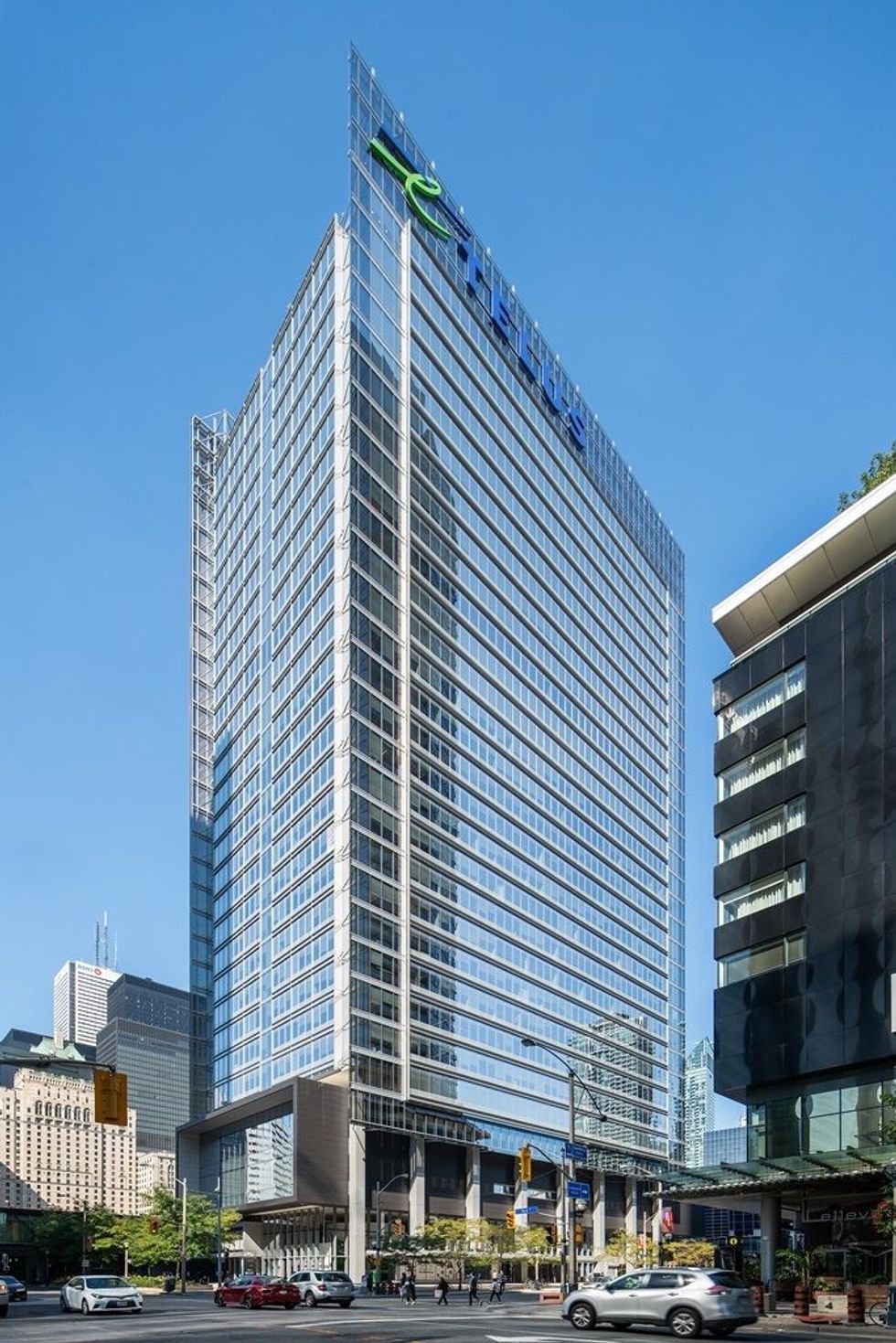 Peter Menkes, President, Commercial/Industrial, says the company takes pride in maintaining a commercial real estate industry leadership position.
"This has been a remarkable property since its inception and one we are so proud to co-own and manage. And of course, behind every great property is a great team. We realize these significant achievements would not be possible without the hard work of our Property Management team."
Cindy Woyslaw, General Manager, Menkes Property Management Services, says she's thrilled Menkes can set the bar extremely high concerning industry benchmarks. "However, what's more important and meaningful to us is that we can not only meet, but exceed the expectations of our tenants when it comes to providing them with a sustainable, healthy workplace."
Completed in 2010, the highly awarded Class AAA office tower has consistently set the bar for industry standards. In 2018, 25 York Street was Canada's first-ever Fitwel certified office tower, and in 2019 the property was honoured with The Outstanding Building of the Year (TOBY) Award.
These accolades signify the building's status in downtown Toronto and further position it as a leader in sustainable best practices. Other notable achievements include LEED® Platinum: Existing Building Operations & Maintenance (EB: O&M), along with LEED Core & Shell Gold and LEED Commercial Interiors Gold.
The Telus Harbour tower is one of the few buildings in Canada to achieve triple LEED certification.