This is not the first time, nor will it be the last time, that a house in Toronto sells for over-asking. But when a house sells for close to a million dollars over its list price, it definitely gets our attention. And that's exactly what the 4-bed, 4-bath at 20 Simpson Avenue in Riverdale just did.
[adrotate banner="40"]
Of course, over asking is a tough metric to hang your hat on. In doesn't necessarily reflect... well, all that much without the proper context. In a sellers' market, many agents will list below market value on purpose in an attempt to drum up a bidding war or a bully offer. But, again, selling for $881,000 over the list price is certainly uncommon – even in a market as competitive as Toronto's is right now.
---
Specs:
Bedrooms: 4
Bathrooms: 4
Sq. ft. N/A
Taxes (2020): $

9,361

Listed for: $1,829,000
Sold for: $

2,710,000
The detached home with two parking spaces does have a lot going for it though. It's steps from one of the best parks in the city, provides easy access to the DVP, has unique custom touches throughout, and offers a backyard big enough to throw a few socially-distanced BBQs.
RELATED: Inside a 5-Bed Riverdale Home That Just Went for $500k Over Asking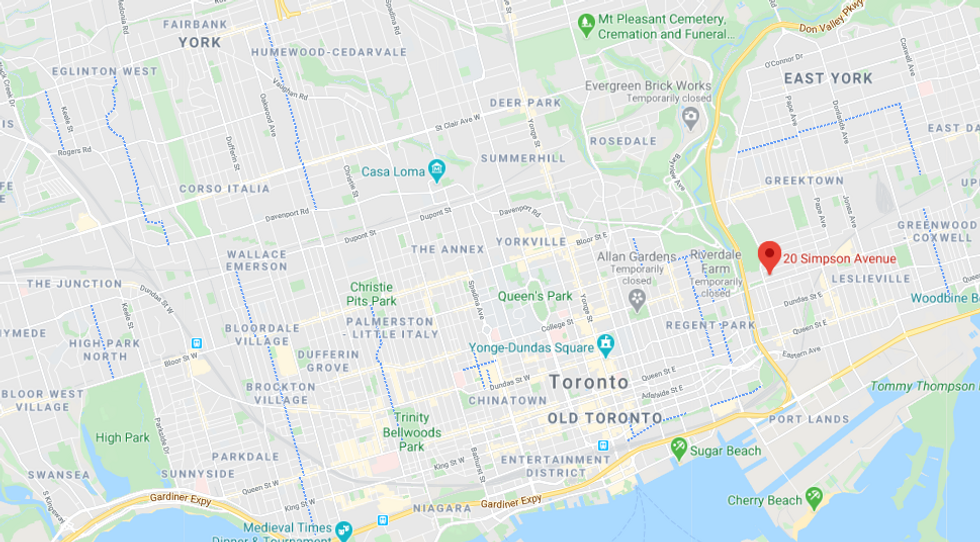 Google Maps
The average listing price for properties in North Riverdale is currently $2,031,875. So, while 20 Simpson Avenue listing price of $1,829,000 was under the average asking price for the neighbourhood, it quickly – as in, sold after just one day on the market – made up for it, going for $2,710,000 in the end. 
EXTERIOR (FRONT)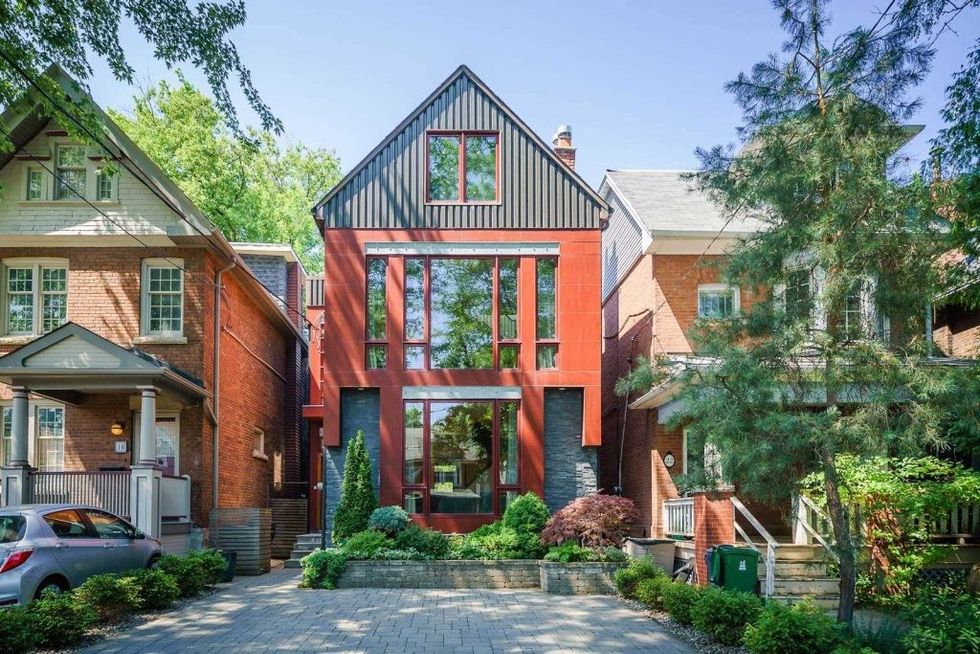 KITCHEN/DINING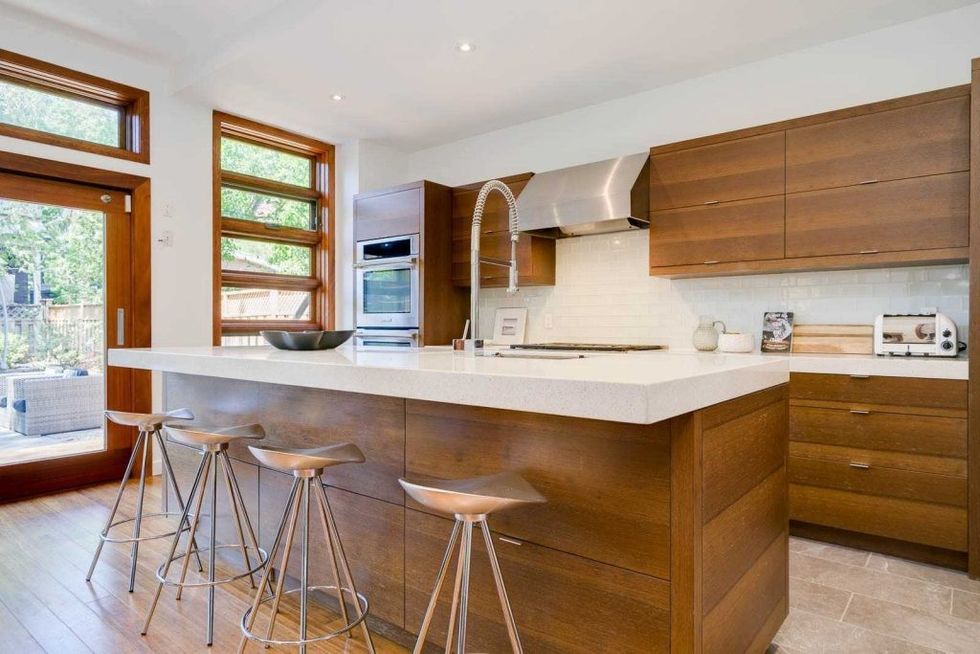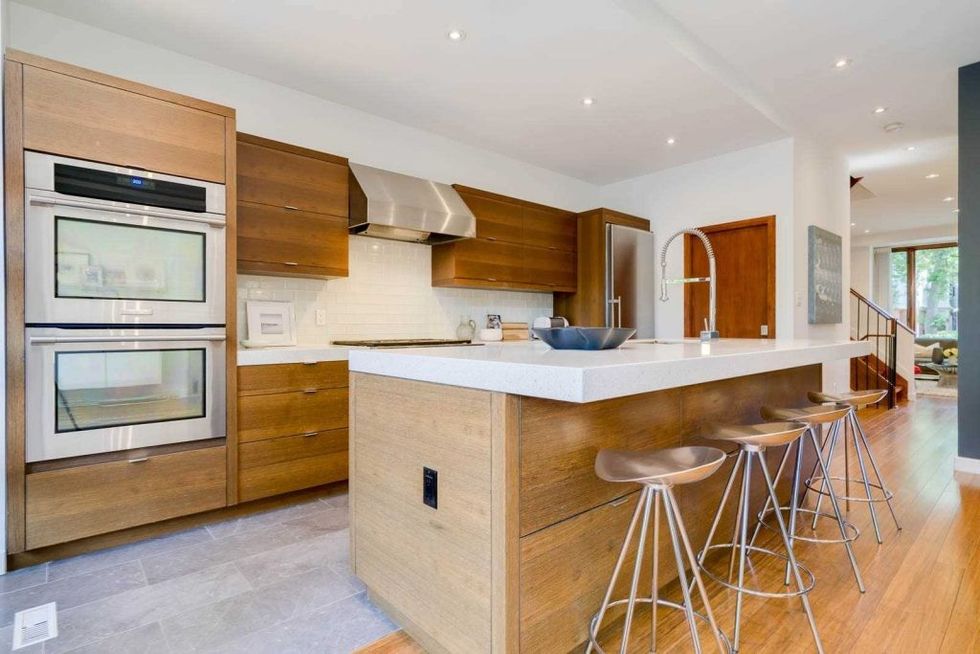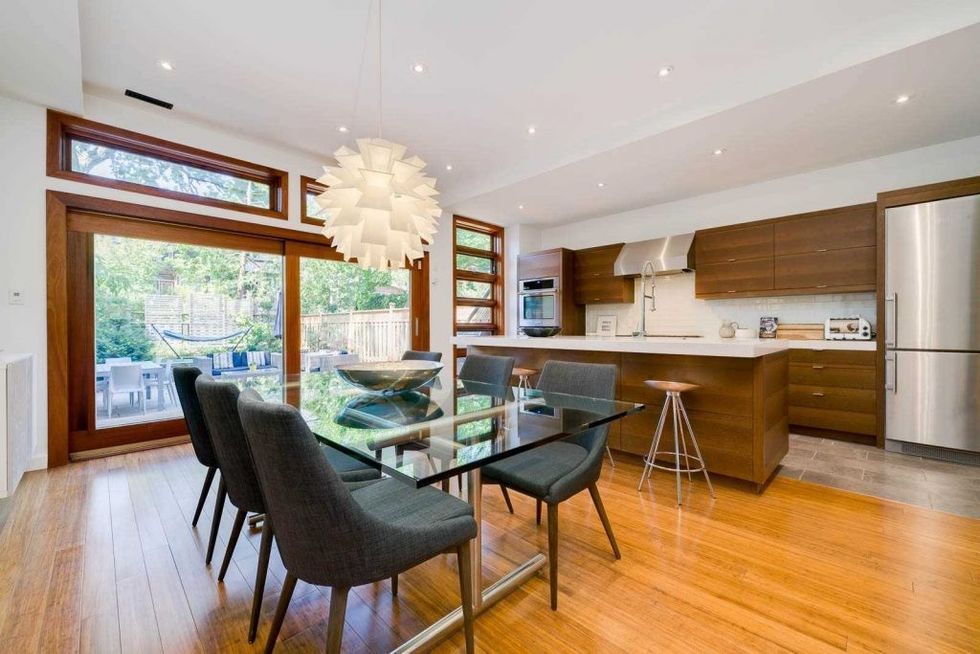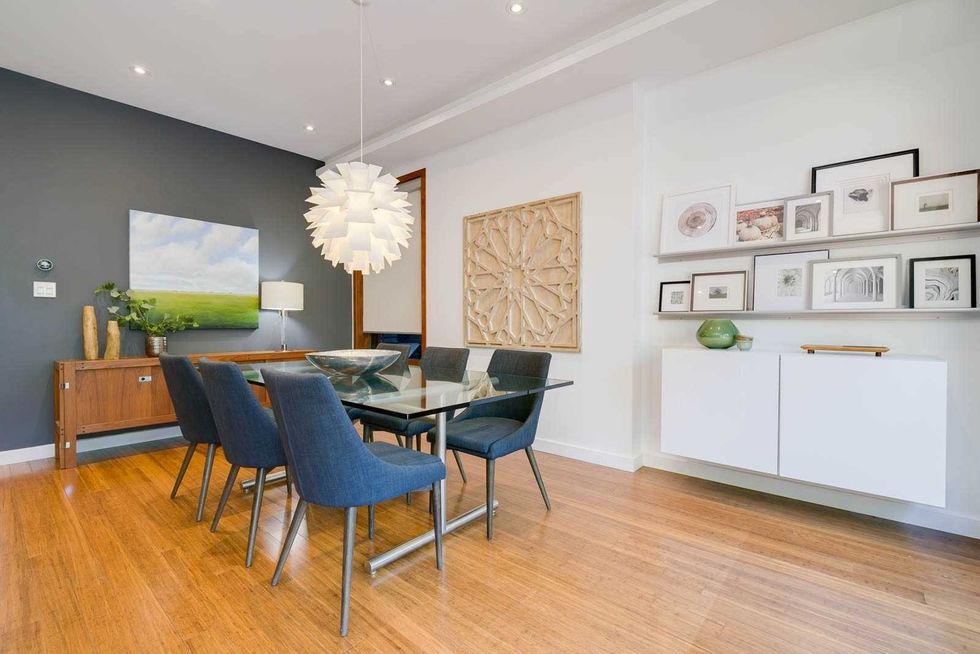 LIVING AREAS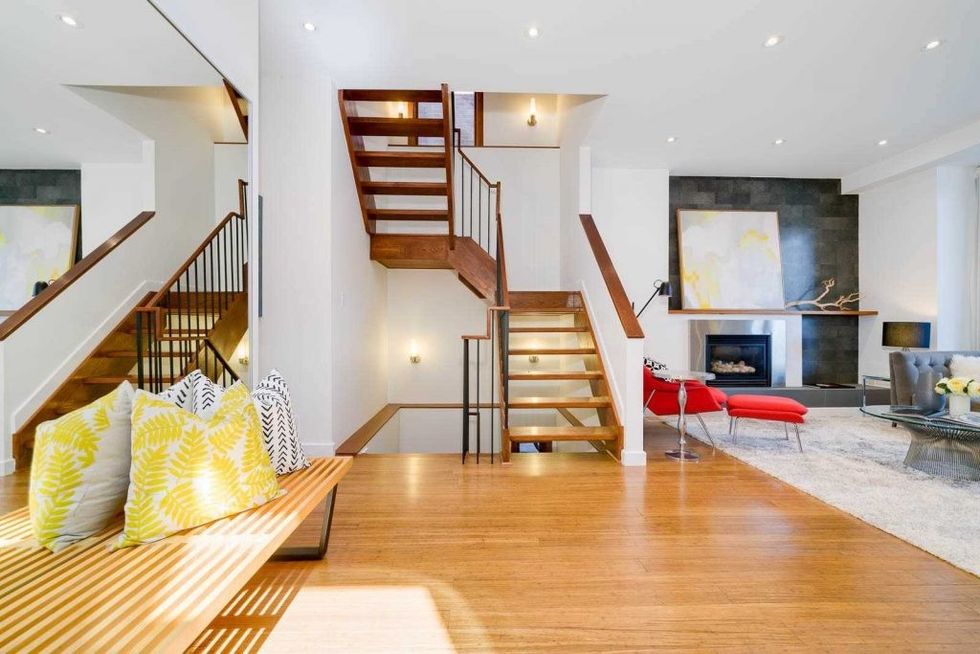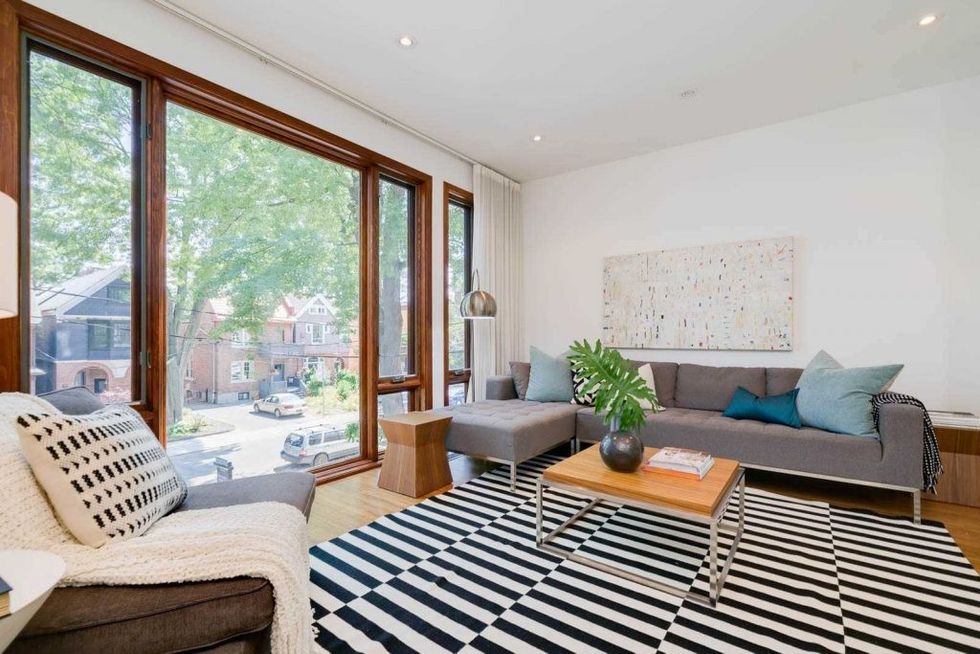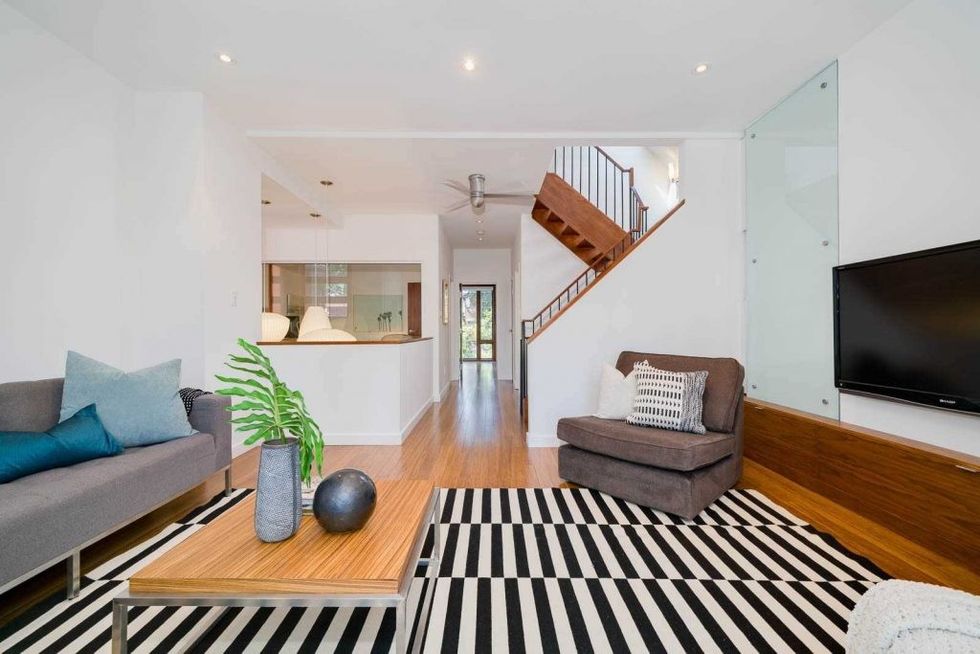 BEDROOMS/OFFICE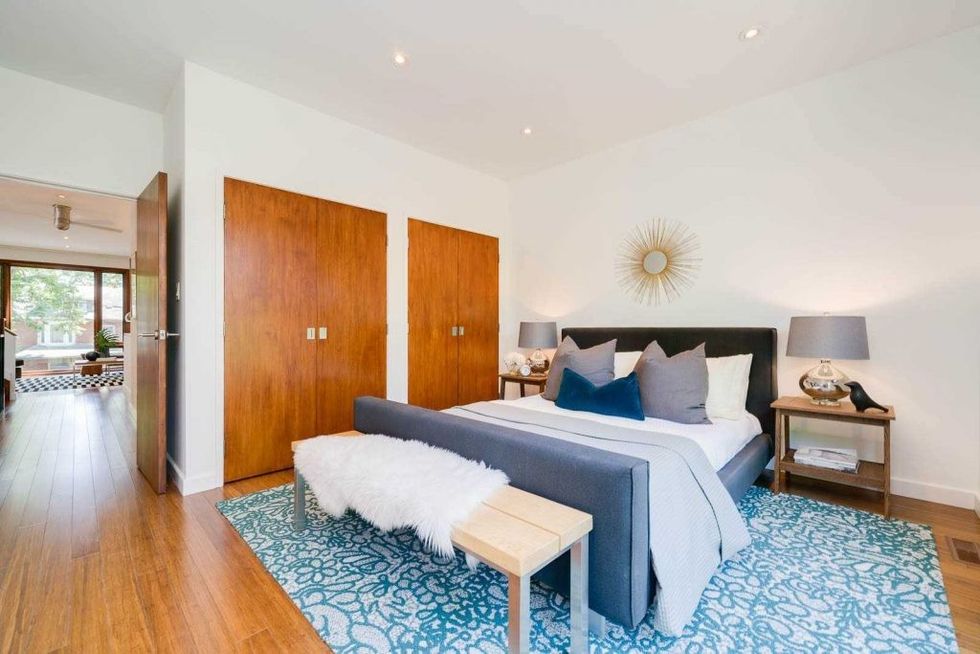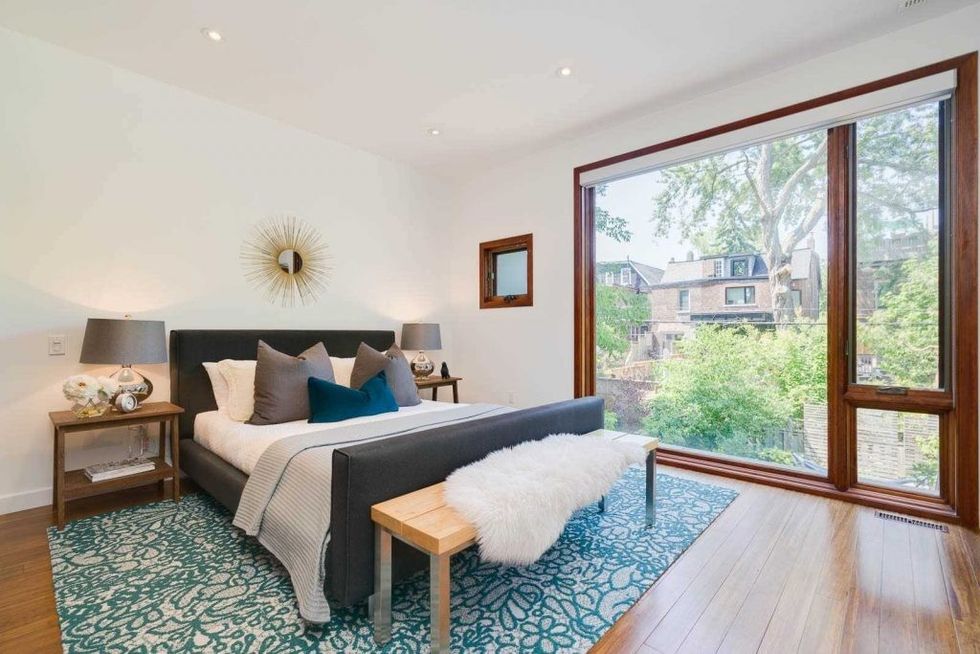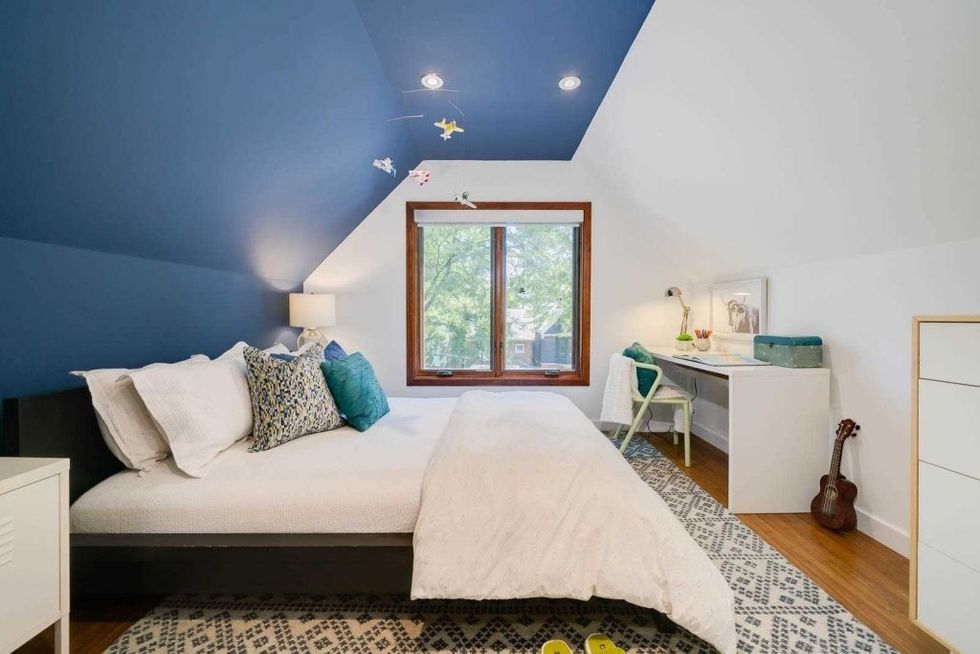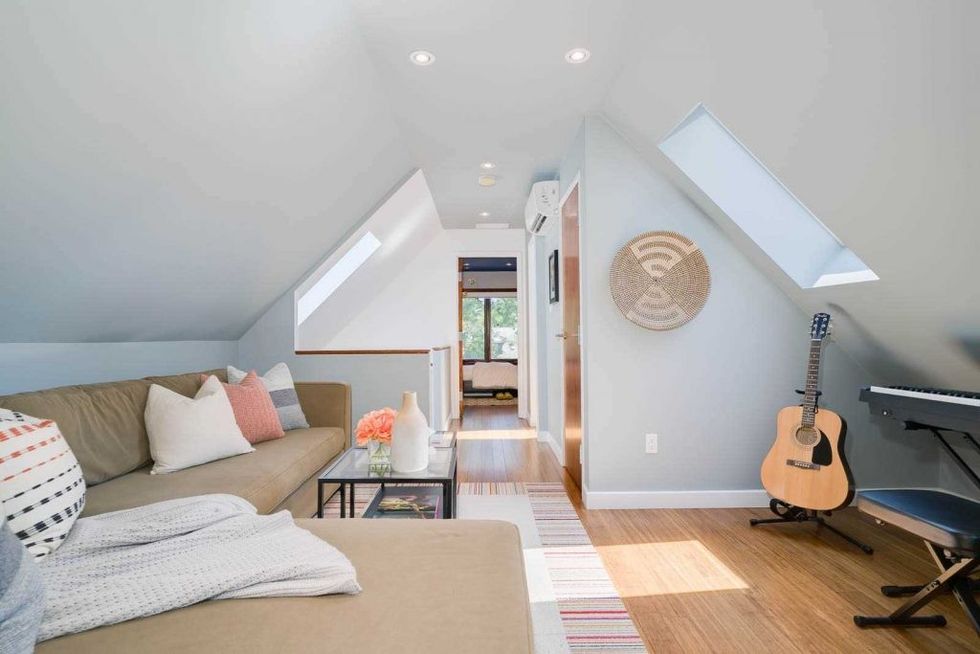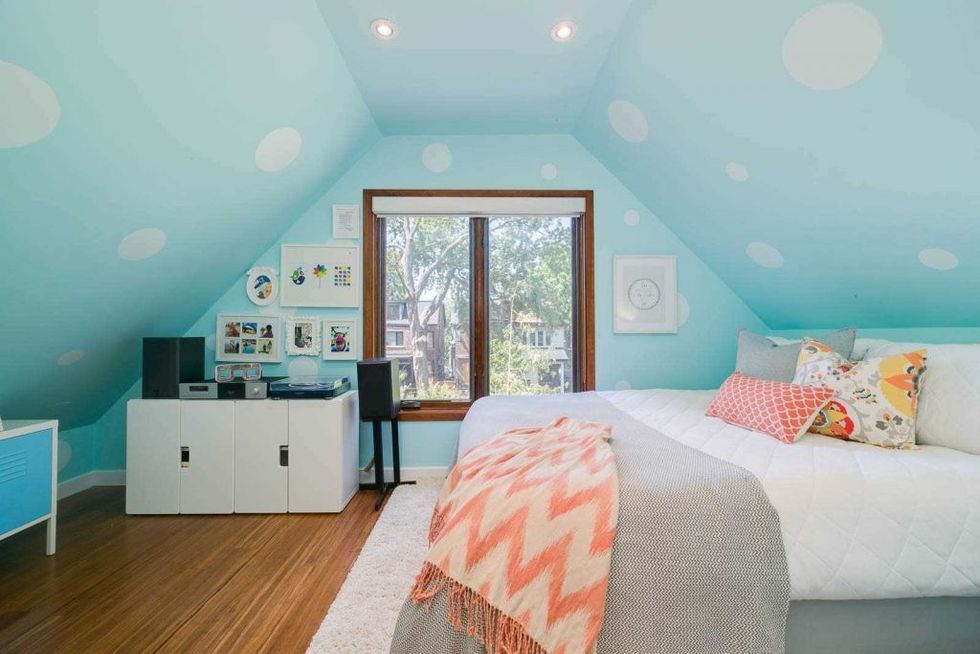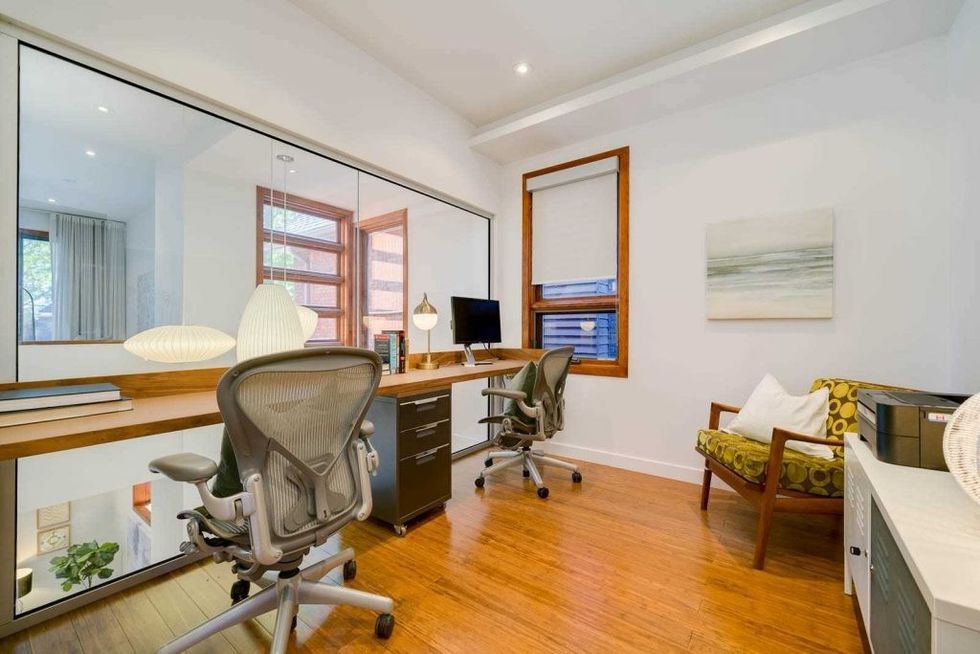 BATHROOMS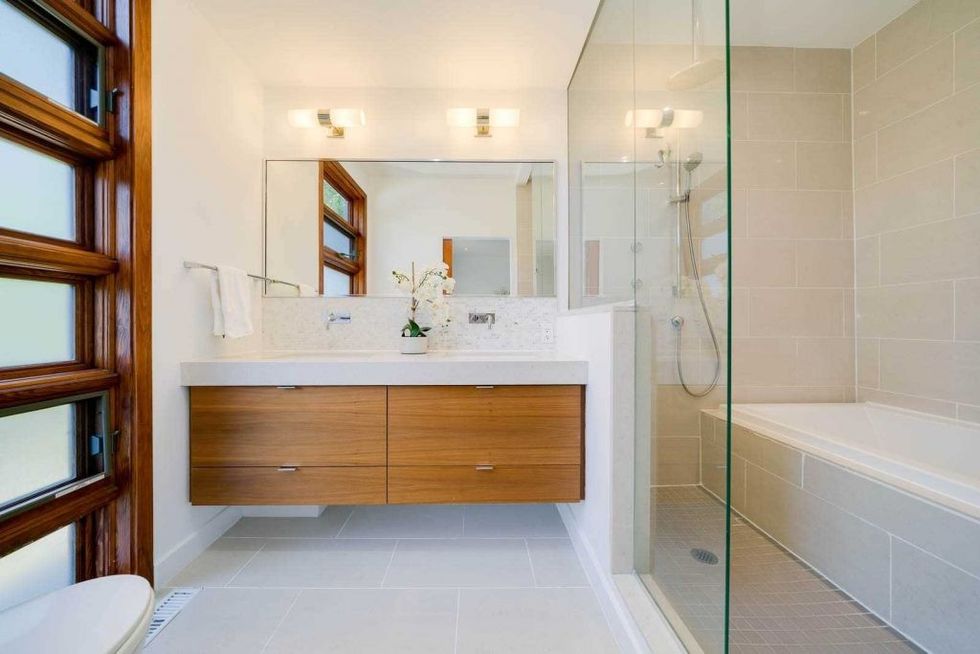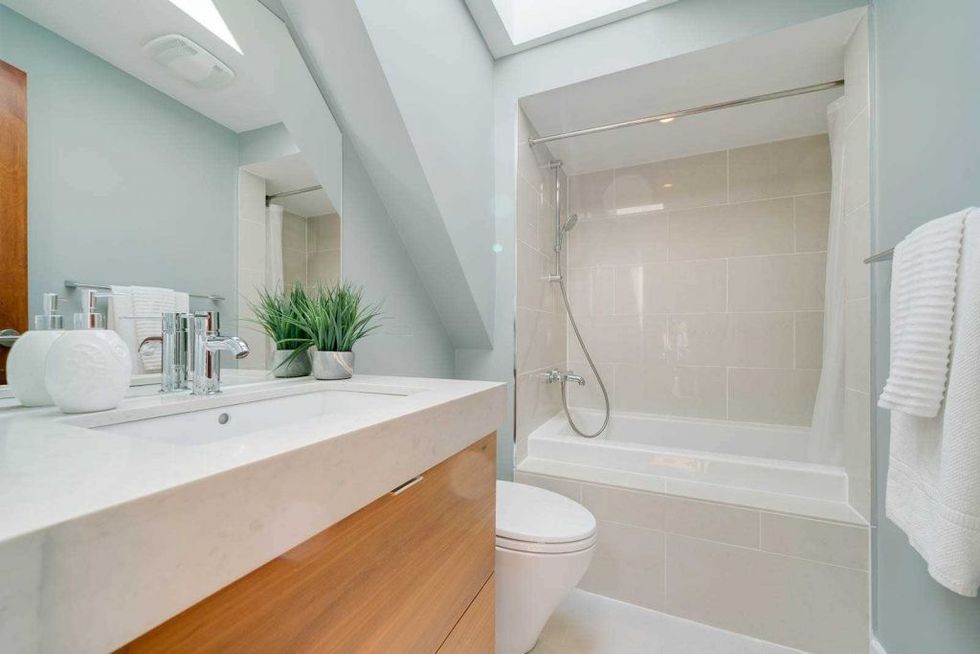 BACKYARD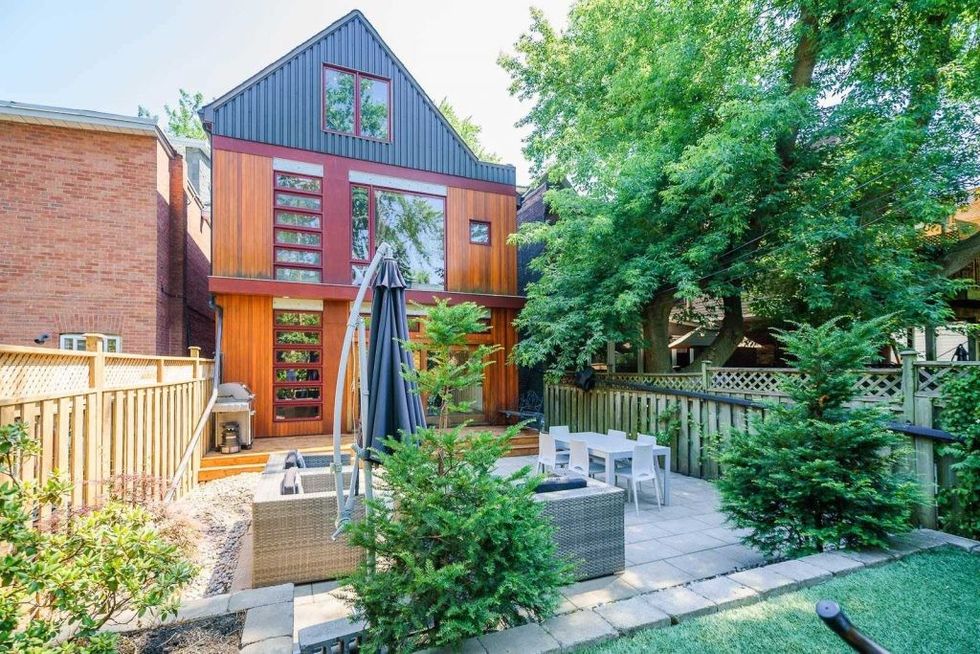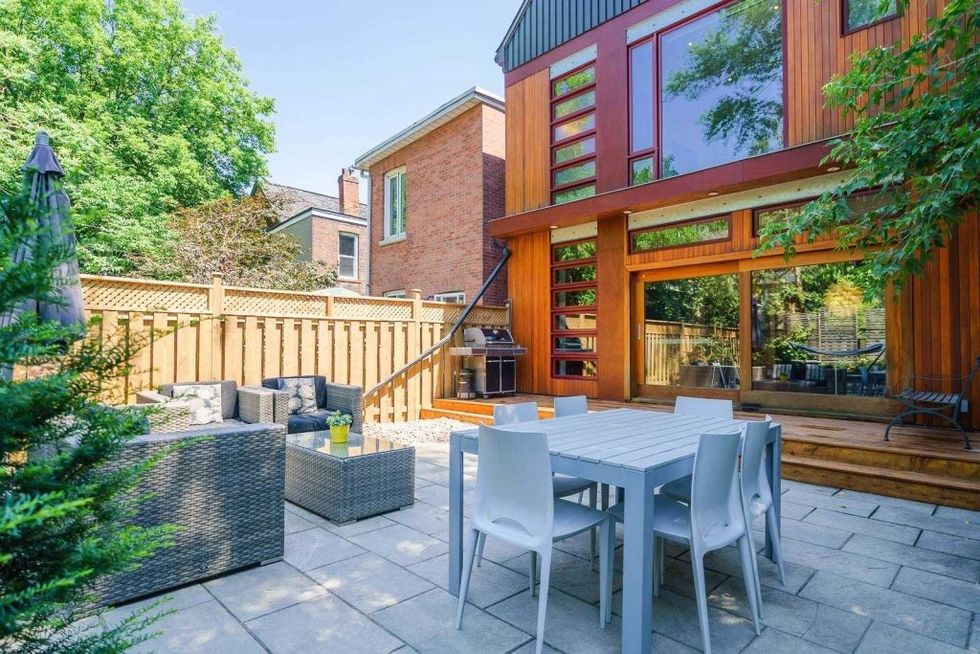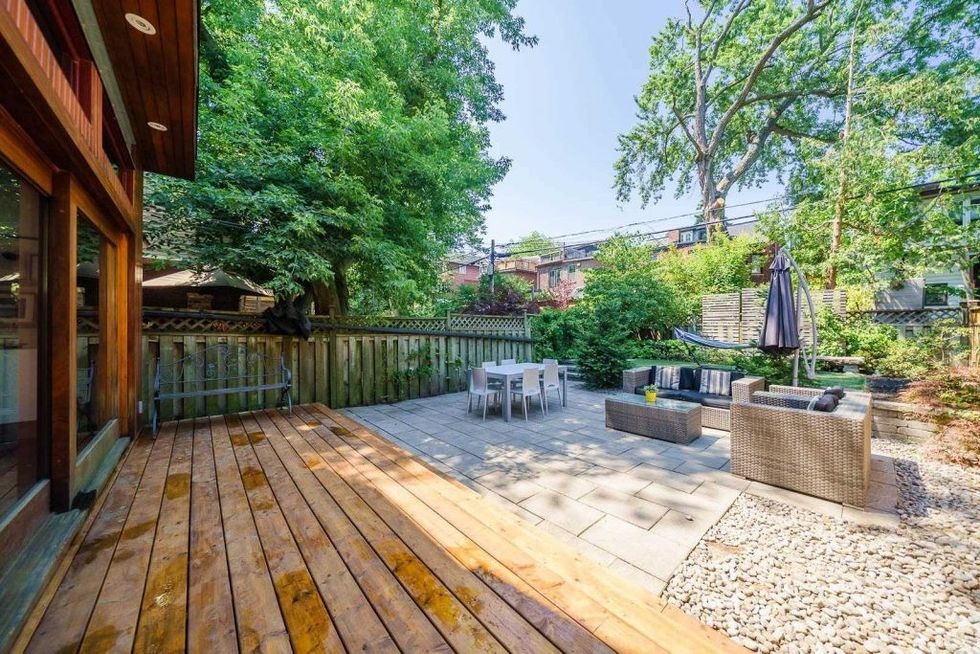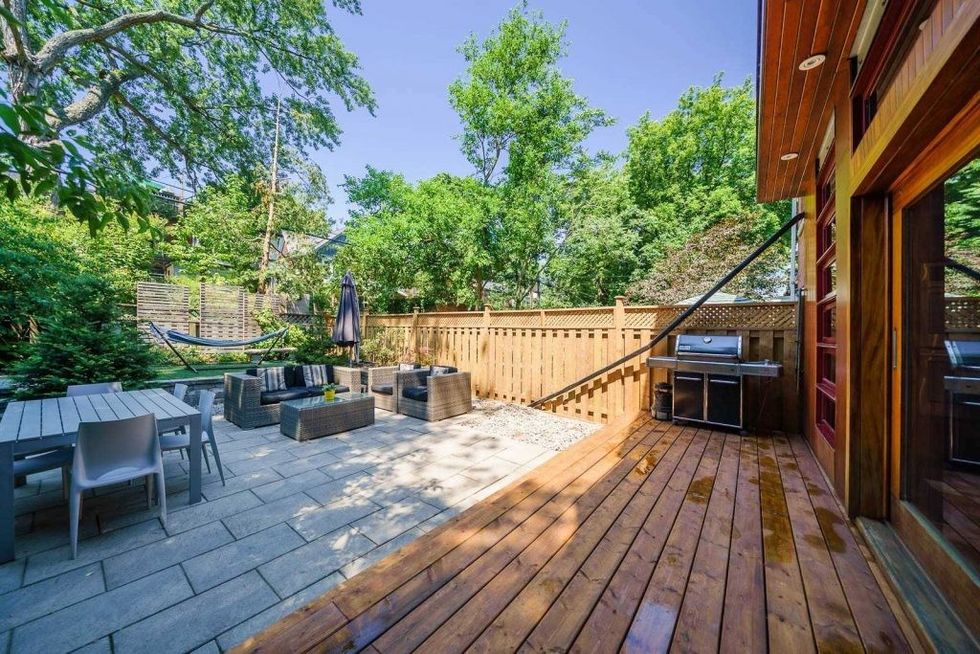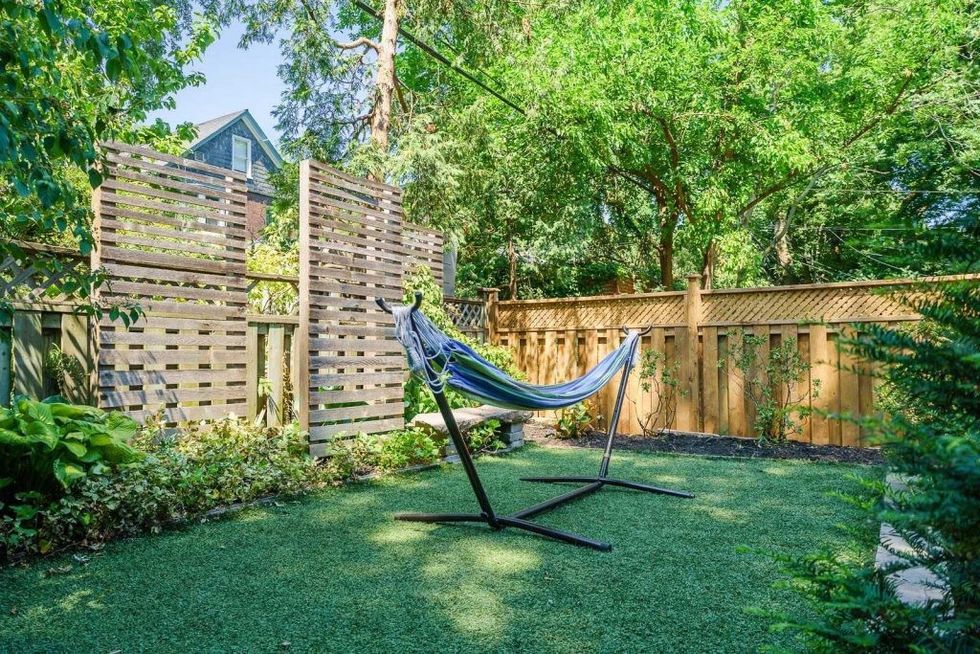 Sold