Mississauga
Listed Luxe
One of the Priciest Listings in Canada Just Hit the Market in Mississauga
While the average price of a detached home in the Greater Toronto Area currently sits at $1,402,849 — still a steep price tag for most — those with a bigger billionaire's budget might be interested in a new listing that's just hit the market in Mississauga.
But trust us when we tell you, this isn't your average detached home. The gated estate, located at 1343 Blythe Road in Mississauga, sits on 10-acres of lushly landscaped grounds, backs onto a ravine and golf course, and comes with one of the most expensive price tags in the country: $29,800,000.
With over 18,000-sq.ft of living space spread across three storeys, the Mississauga home features 7-bedrooms, 12-bathrooms, and was built for entertaining and family gatherings — of course, when that is allowed again.
The home is also ideal for someone who appreciates the great outdoors, as homeowners can play a few holes as a member at the neighbouring private club, or fish, canoe, or kayak in the river that runs through the picture-perfect property. Speaking of that golf club, the house offers a private path right down to the links — the future owner of this home will be the only member of the course with the right to simply drive their cart right onto it when their tee time comes round.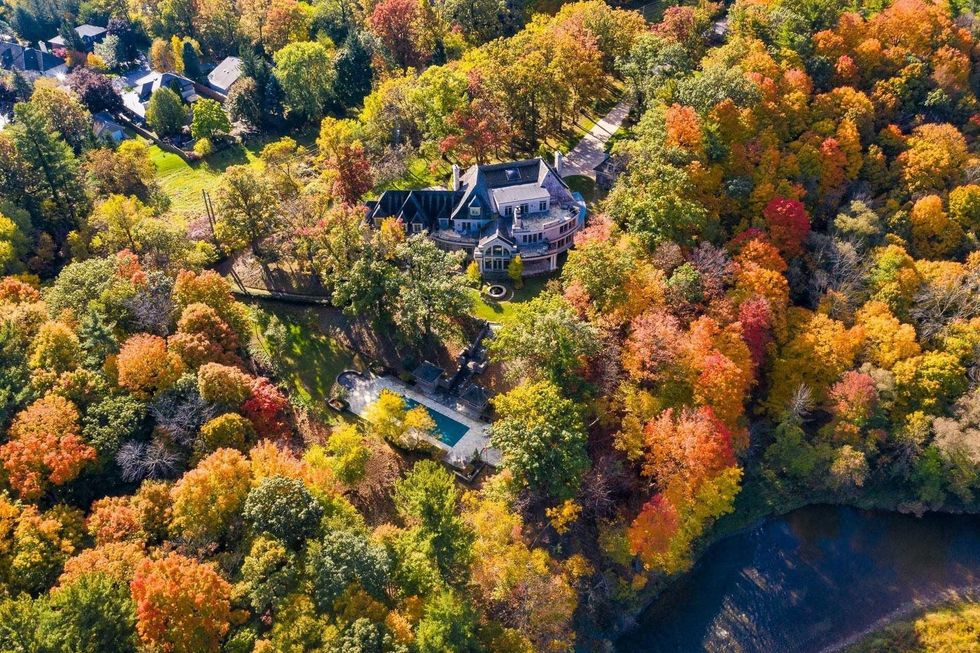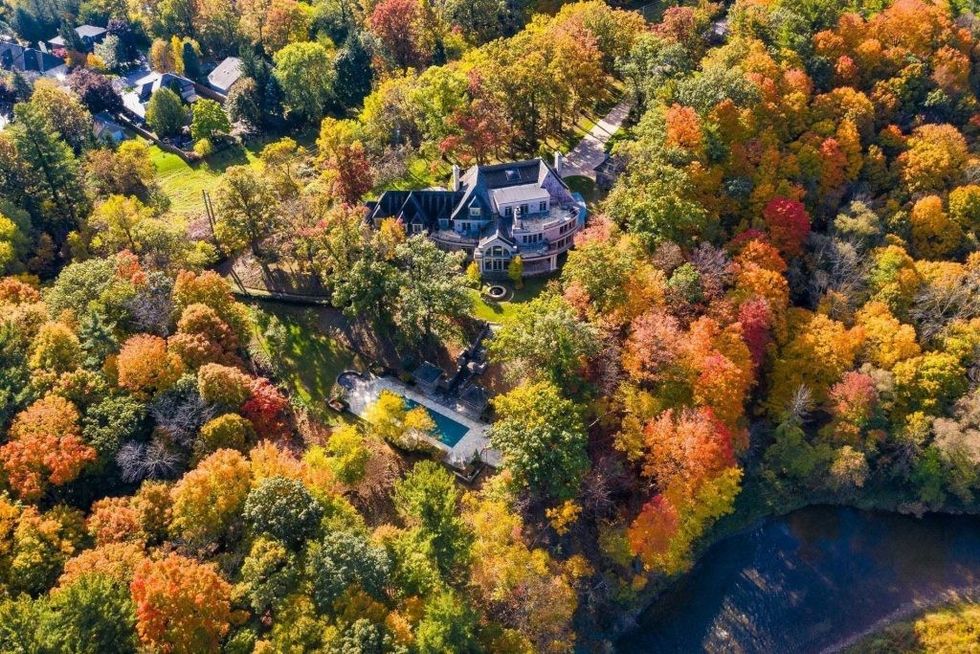 But that's not all, during the winter months, residents can snowshoe and cross country ski, while the outdoor pool serves as the perfect escape during the warmer months.
Inside, there's no shortage of grand finishes, with soaring ceilings, extensive wainscotting, floor-to-ceiling windows, coffered ceilings, luxe light fixtures, and sleek, shiny flooring apparent in every room.
And while the home is undoubtedly large, with spacious principal rooms filling every floor, it still manages to feel comfortable and cozy, something that homes of this magnitude struggle to do.
Specs:
Address: 1343 Blythe Road, Mississauga
Bedrooms: 7+1
Bathrooms: 9
Size: Over 18,000-sq.ft
Lot size: 787.70 x 616.7-feet
Price: $29,800,000
Taxes: $134,278 /yr
Listed By: Sotheby`s International Realty Canada, Brokerage
Highlights of the home include a second-floor gym that's large enough for several pieces of professional equipment, with ceiling heights to allow you to practice your golf swing. The third floor of the home provides additional bedroom space for guests, plus a recreation area and a walk-out to a massive terrace and outdoor fireplace where the views are unparalleled.
Hopefully, the future homeowner is a car enthusiast, as the home comes with an attached heated two-car garage, while two other garages offer an additional five spaces.
Other notable features include the beautiful outdoor pool and surrounding patio, heated flooring throughout, professional-grade appliances, a wine cellar/grotto, multiple fireplaces, a finished basement, a private elevator, a billiards room, a steam room, and a wet bar — to name a few.
Another great selling point is the beatiful master retreat, complete with a fireplace, his and hers walk-in closets, a six piece bath plus a separate powder room, and a walkout to a terrace overlooking the pool, ravine, golf course, and river.
But what we truly love about this home is that it was strategically designed so residents can enjoy the incredible outdoor views from almost every room — whether that's while you're relaxing in the family room, soaking in the master tub, cooking dinner in the kitchen, or working out in the exercise room.
After getting a glimpse of this beautiful home, we're sure you'll be dreaming of calling it your own. You can see the full home below.