It's not everyday an icon is for sale. But in West Vancouver, that just happens to be the case ever since Arthur Erickson's Eppich House II hit the housing market at the end of August.
Erickson, long regarded as one of Canada's most influential architects, designed and built the incredible property over a near-decade long stretch between 1979 and 1988. The result was a timeless contribution to residential architecture.
---
Known for designing such luminary buildings as UBC's Museum of Anthropology, Toronto's Roy Thomson Hall, and Tacoma, Washington's Museum of Glass, in Eppich House II, Erickson created a glass house with crisp steel elements that undulate seamlessly into the hillside landscape.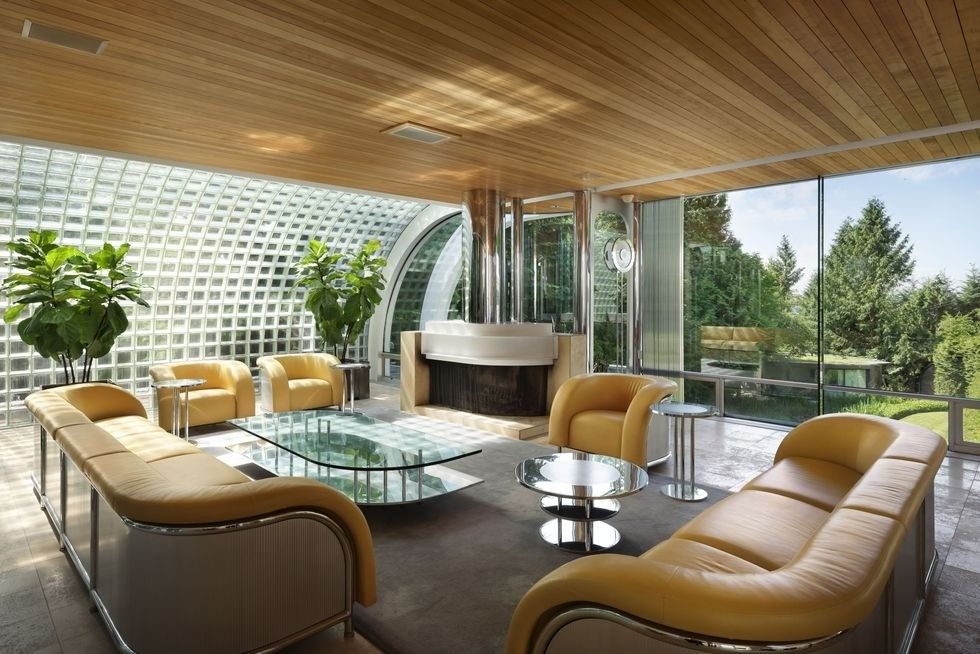 Living room, Eppich House II
READ: Meet The Agent: Geoff Taylor, rennie & associates realty ltd
"When building residences, Erickson would still apply the same large-scale commercial engineering techniques to his residential project," says listing agent Geoff Taylor of rennie & associates realty ltd, who draws attention to Eppich House II's emphasis on steel. No accident, as the architect designed the home for Hugo Eppich, owner of a steel and glass company, and his wife Brigitte.
"It's a magnificent place, an extraordinary place," says Simon Scott, Director of the Arthur Erickson Foundation, long-time friend of the late Erickson, and architectural photographer.
"It's totally totally, totally unlike any other house at all."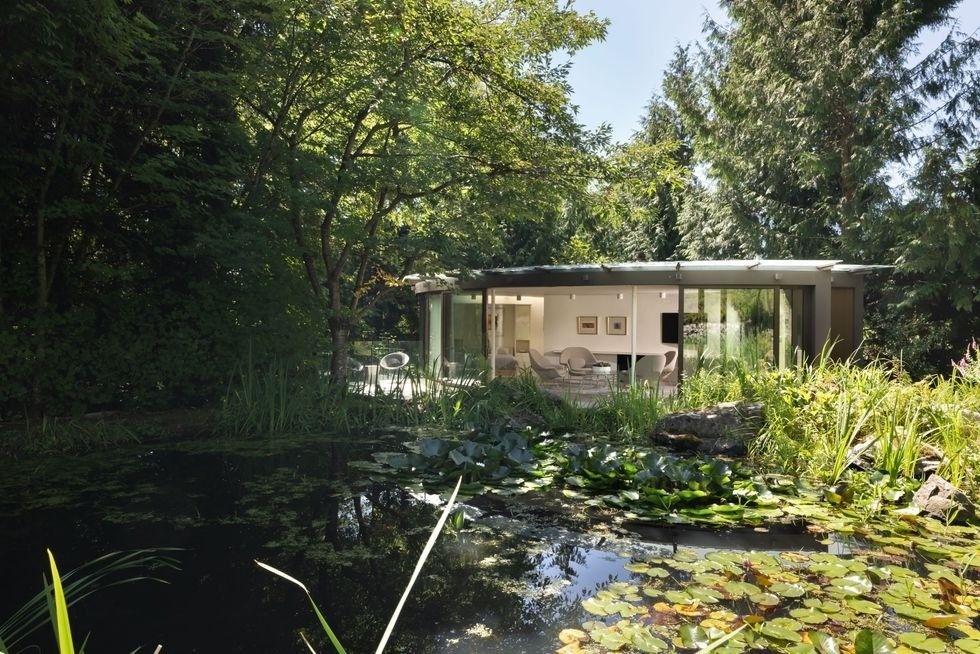 Guest house, Eppich House II
Indeed, this isn't just a home that's for sale, it's a piece of architectural history. But it remains an accessible one.
"This property will appeal to fans of architecture, fans of history, and fans of art who are not only seeking something unique, but also something livable," adds Taylor, who lives nearby in West Vancouver's Caulfeild neighbourhood, and has a decade-plus of experience servicing the local market. "It's also a house that a family with children could move into and throw a dinner party – using it the way it was meant to be used when it was designed."
Specs:
Bedrooms: 5
Bathrooms: 5
Price: $12,800,000
Size: 6,486 sq. ft
Lot size: 1.183 acres
After 35 years, the nearly 6,500-sq. ft home is finally ready for its second family (it was the Eppich family residence until 2018) after a meticulous, five-year renovation that saw its glass and tile restored to their original glory while also having the mechanical, plumbing, and electrical systems updated to modernize the home from inside out.
The primary bedroom and accompanying den sit atop the famous abode, bathed in light beneath a glass archway that curves as splendidly as the steel that supports the rest of the house. On the main level waits the living and dining area — an open-concept space encapsulated, on one side, by a wave of glass that splashes reflections of the outside greenery, as if through a gentle kaleidoscope.
READ: Full-Service Real Estate Company rennie Arrives In Whistler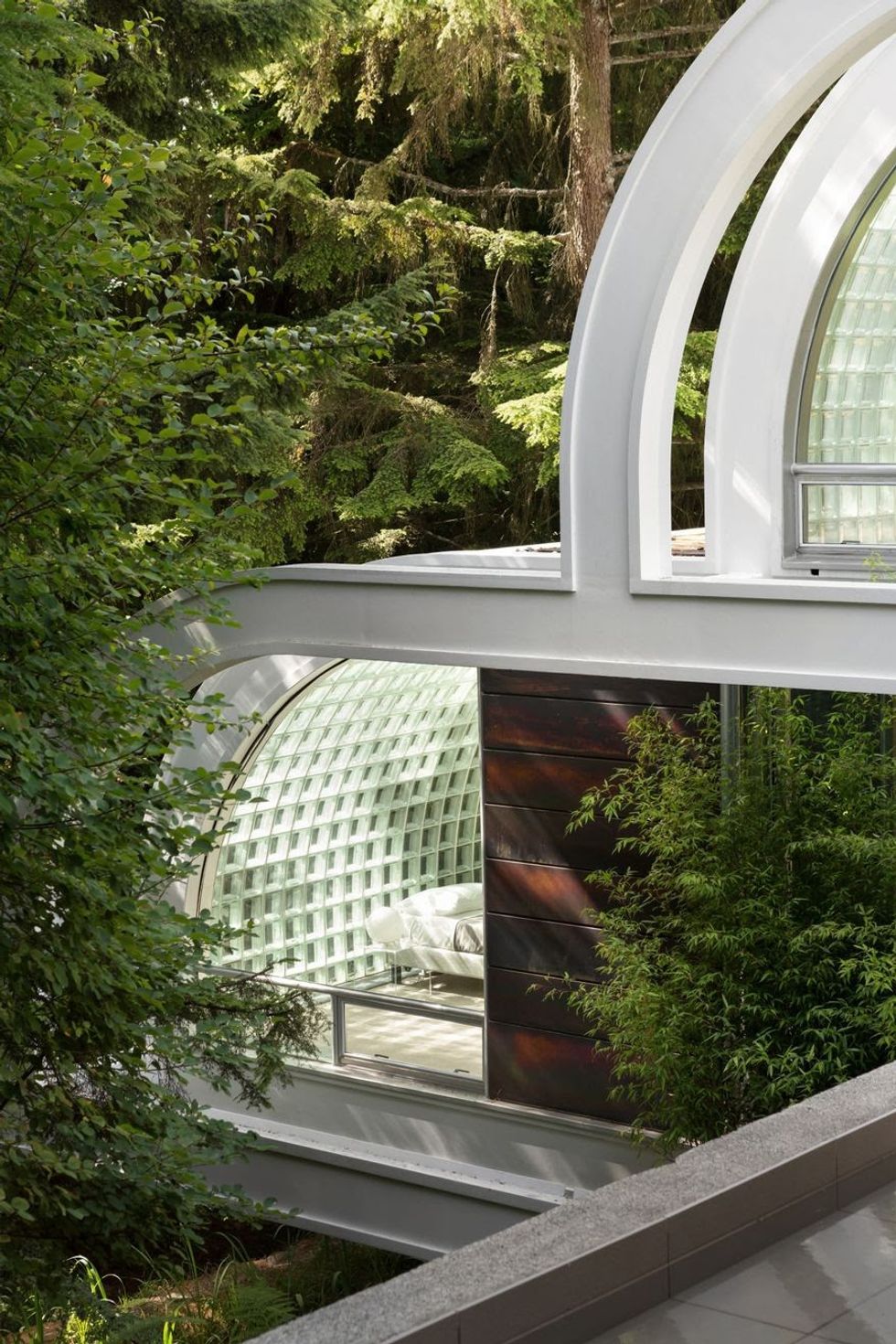 Eppich House II
There are distinct views from every room, quiet corners for escapes, an editorial-worthy outdoor pool on a 3,000+ sq. ft terrace. There is furniture custom-designed by Erickson throughout, and hanging gardens from renowned landscape architect Cornelia Hahn Oberlander alongside. There are small touches and large statements. There is history and beauty and possibility.
In fact, one of our favourite aspects of the home is actually an addendum to it made in 2014; a small one-bedroom standalone nestled next to one of the property's hallmark features, a naturally-set reflection pond.
It takes a lot for a man-made estate to measure up with the natural beauty of West Vancouver. But Erickson's jewel does it — and now, it could be your very own.
WELCOME TO EPPICH HOUSE II AT 1056 GROVELAND ROAD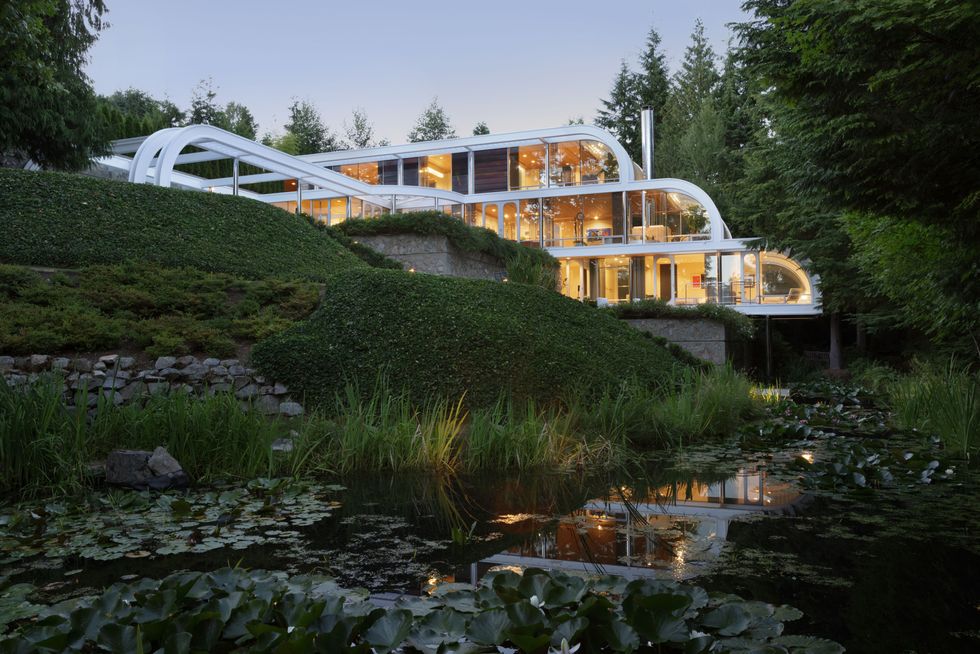 DINING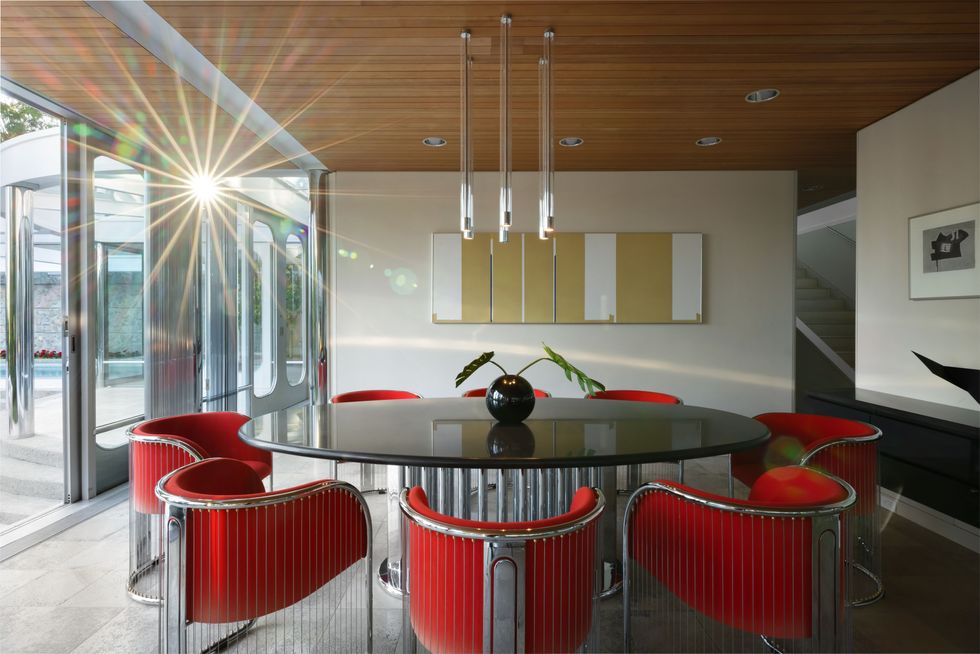 BEDROOMS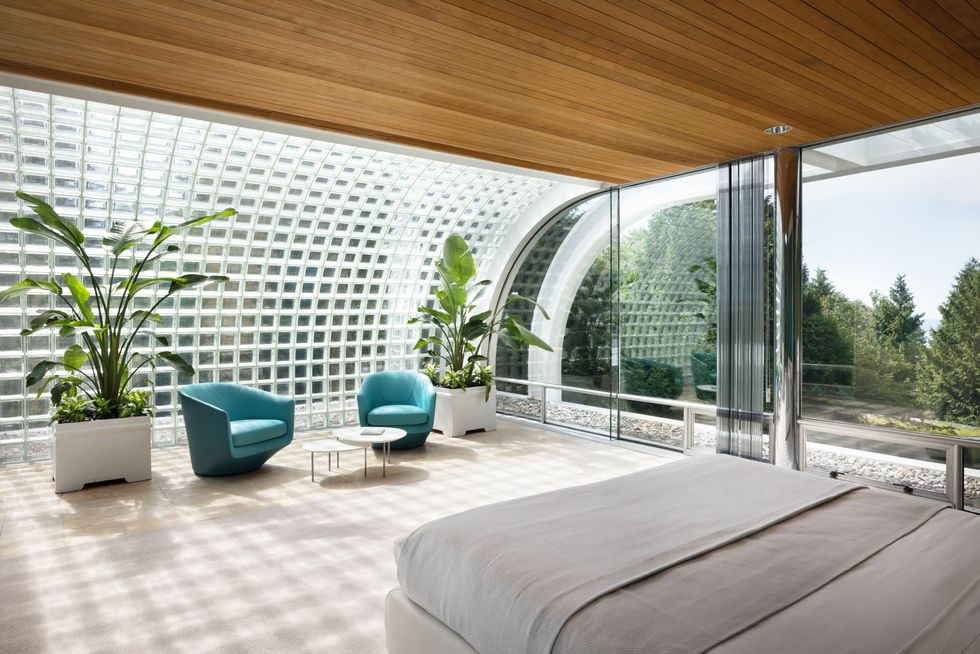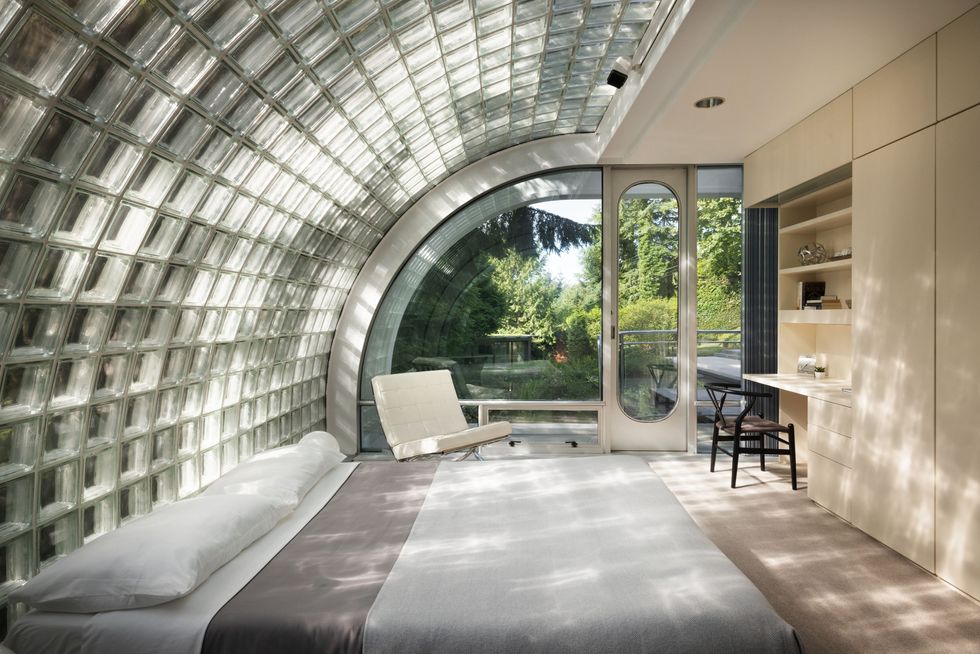 OUTDOOR SPACE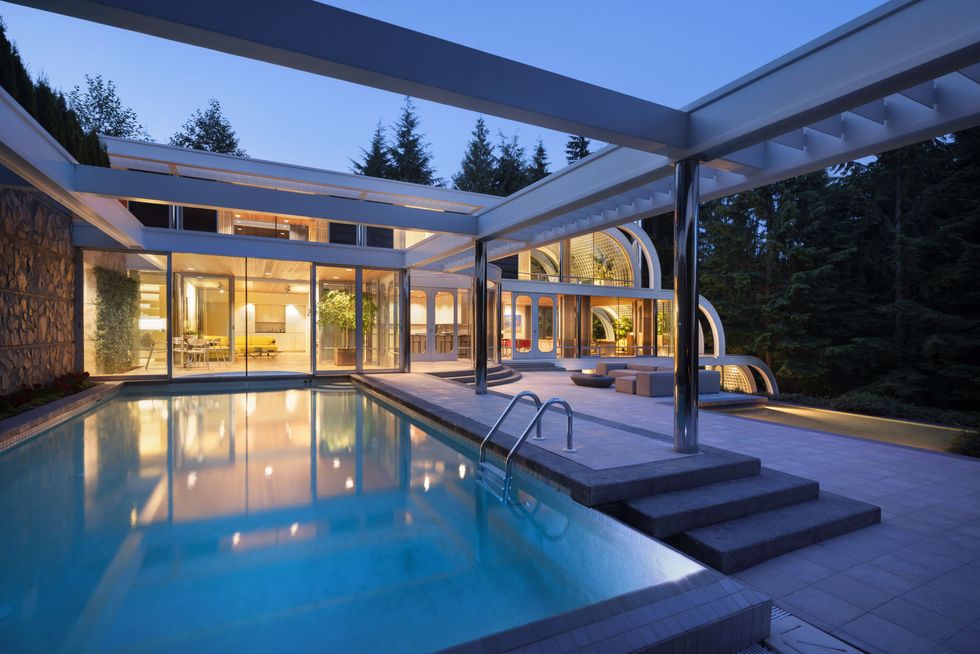 GUEST HOUSE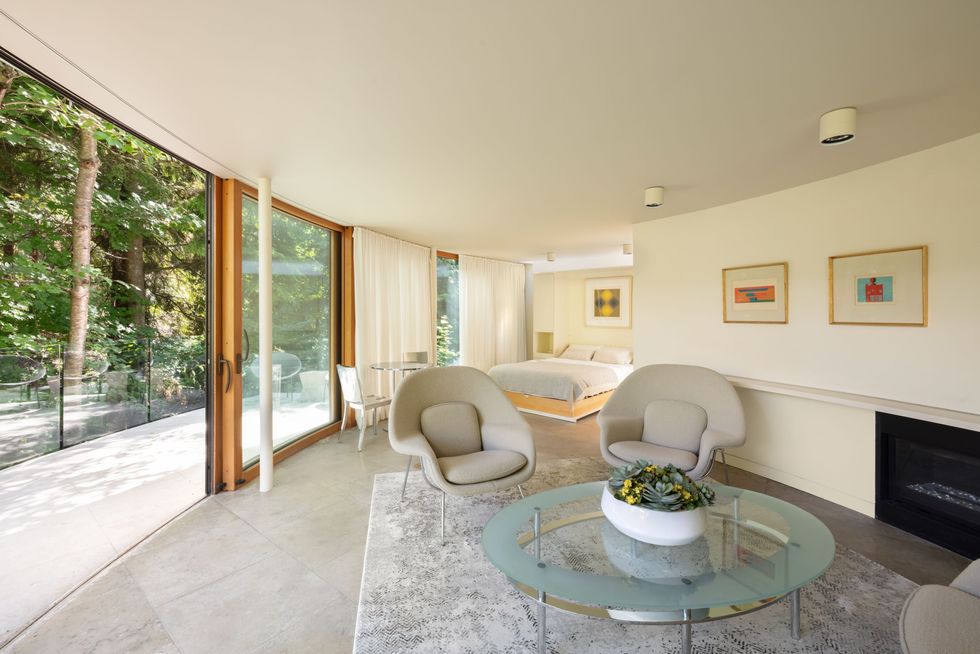 This article was produced in partnership with STOREYS Custom Studio.

Listed Luxe