A recently listed Toronto condo not only spans the entire floor of a building, but comes with a terrace that's larger than most apartments in the city.
---
At 3,470 sq. ft., Penthouse 1001 at 10 Morrison Street is more akin to a bungalow in the sky than a typical condo apartment. And at 2,500 sq. ft., its terrace is nearly four times the size of the average Toronto condo. The $4.3M price tag is reflective of the fact that it takes up one of only ten floors within the 102-unit building.
Located in the heart of the Fashion District, the spectacular suite is within walking distance of some of the city's best bars (BarChef and Evangeline), restaurants (Gusto 101 and Oretta), and attractions (Rogers Centre and Roy Thompson Hall).
An elevator carries directly up to the unit, offering both privacy and discretion. Once the doors glide open, you're met with a gorgeous, airy space infused with luxurious details and high-end finishes.
Art gallery-style walls and rich hardwood floors lead to a grandiose open-concept living area.
The Scavolini kitchen features stainless steel appliances, modern cabinetry, and an L-shaped island with a breakfast bar. Heading into the dining area, which can seat eight, the space is ideal for entertaining.
Beneath 11-ft concrete ceilings, a custom built-in bookcase and gas fireplace can be found in the living room. Floor-to-ceiling windows encircle the space on two sides, leading to one of the most incredible terraces in the city.
Fully equipped for summer soirees, the space features an outdoor kitchen, a dining area, a lounge, and a fireplace. It's also professionally landscaped, with full-sized trees, built-in planters, and an irrigation system. As the listing notes, the breathtaking space is "better than a backyard," offering sweeping views of the Toronto skyline beyond.
Specs
Address: Penthouse 1001 - 10 Morrison Street
Bedrooms: 4
Bathrooms: 3
Lot size: 3,470 sq. ft. plus 2,500 sq. ft. terrace
Price: $4,395,000
Listed by: Kara Reed, Chestnut Park Real Estate Limited
Similarly striking cityscapes are enjoyed from the primary suite, specifically the freestanding marble bathtub. Situated in a separate wing of the home, the private escape features a spa-like ensuite, a spacious walk-in closet, and a private terrace.
There are three additional bedrooms, which could alternatively function as a home gym or office, as well as two more bathrooms.
Forgoing outdoor space -- and taking a hit regarding square footage altogether -- is a sacrifice many Toronto condo dwellers must make. But the future owners of Penthouse 1001 at 10 Morrison Street will be spared such a decision.
WELCOME TO PENTHOUSE 1001 - 10 MORRISON STREET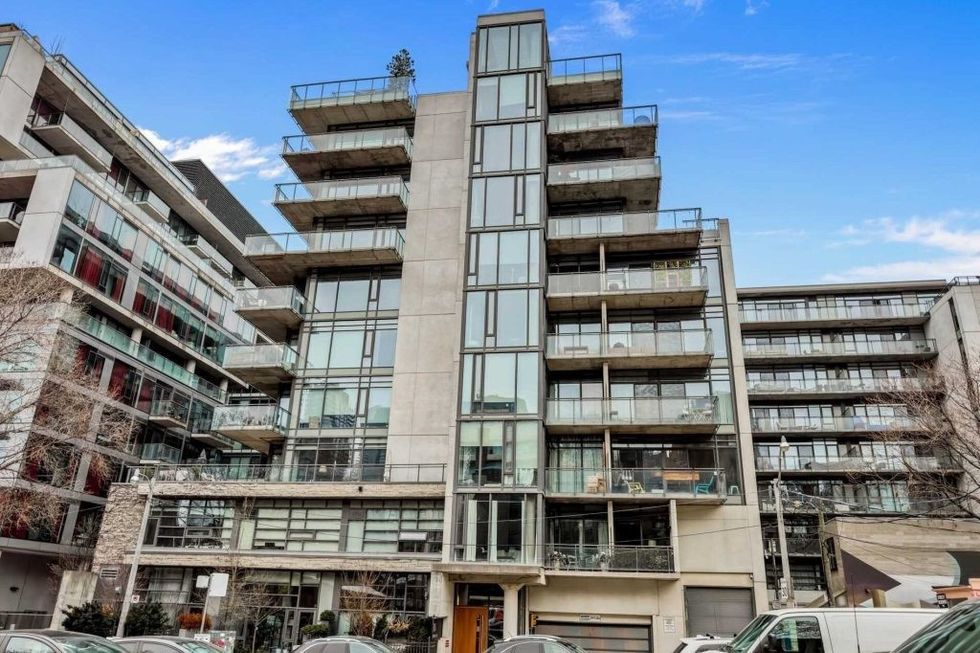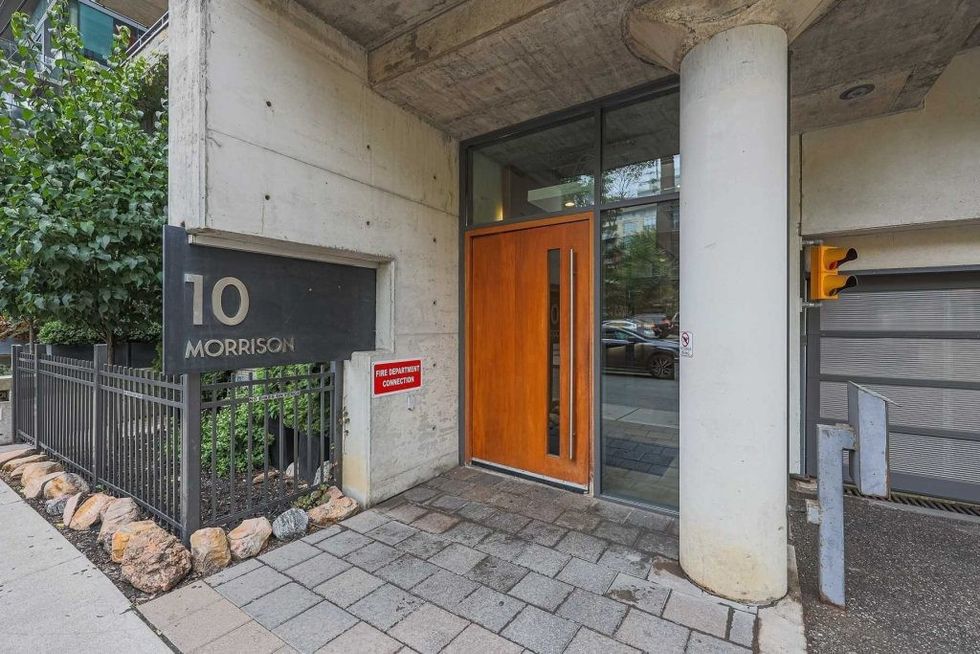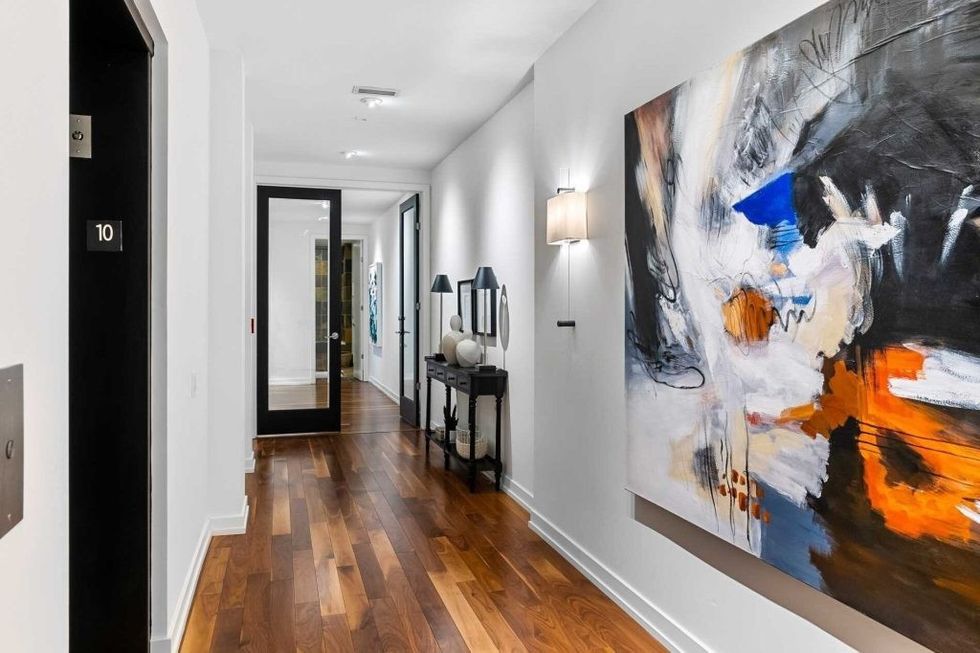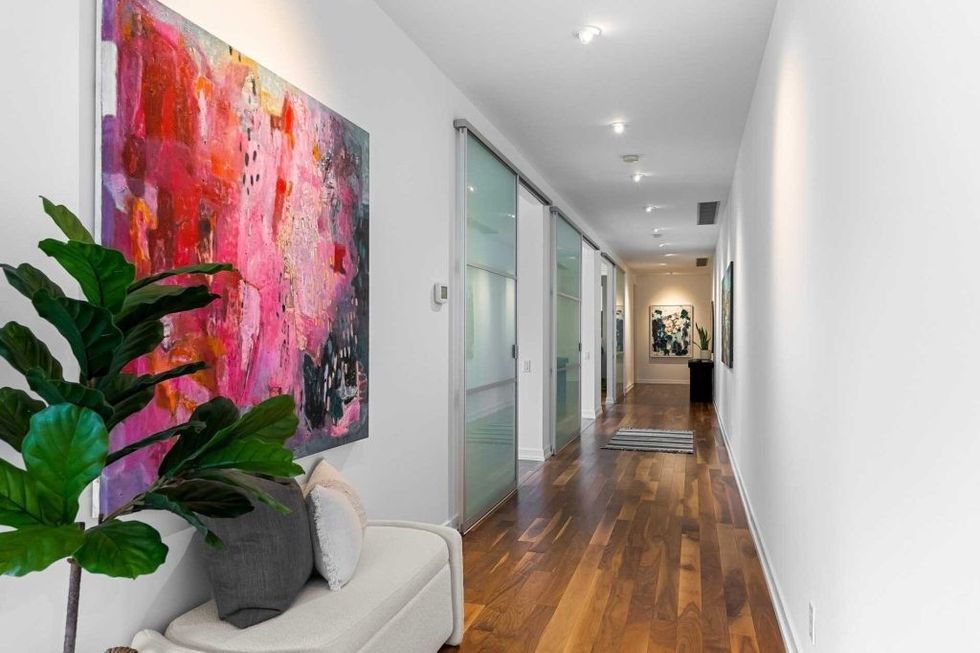 KITCHEN AND DINING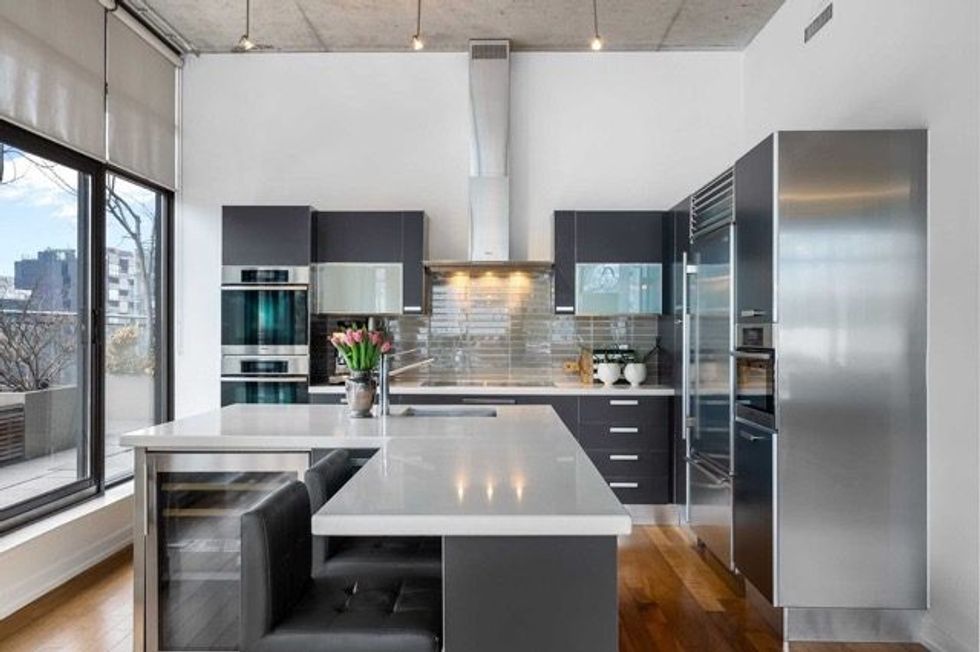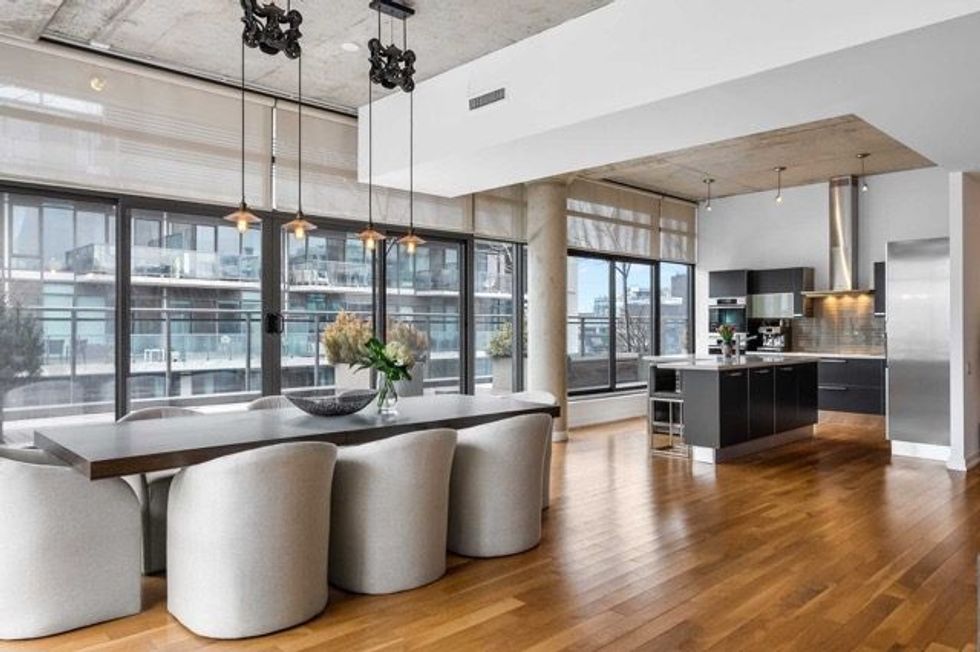 LIVING ROOM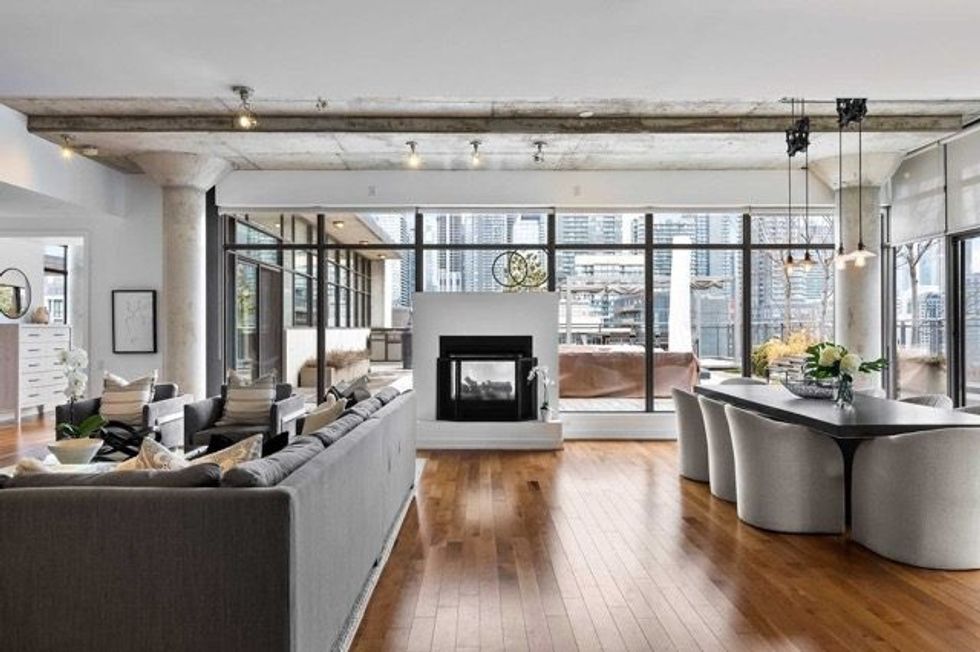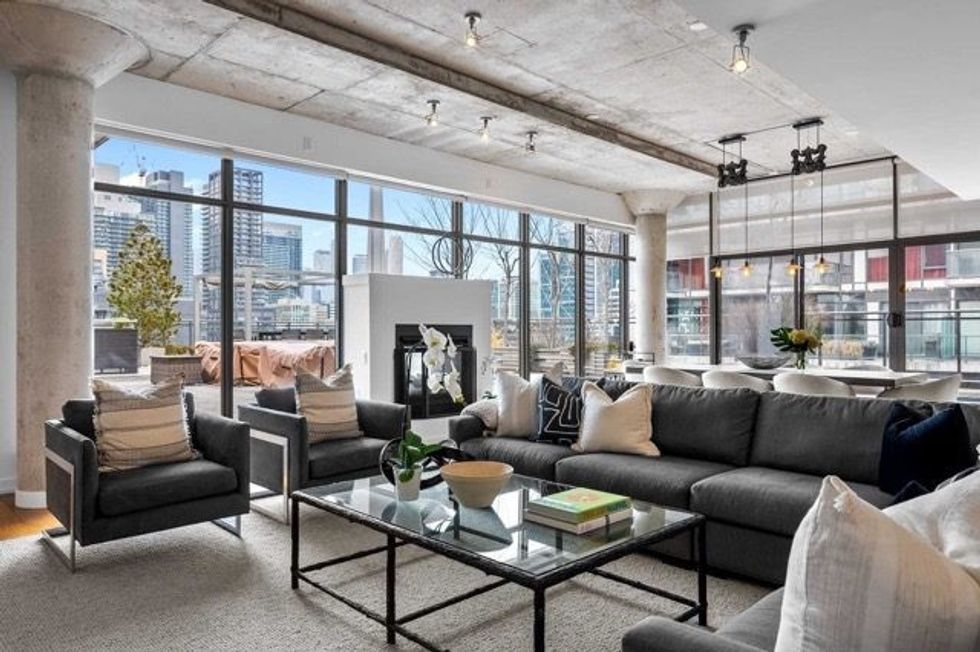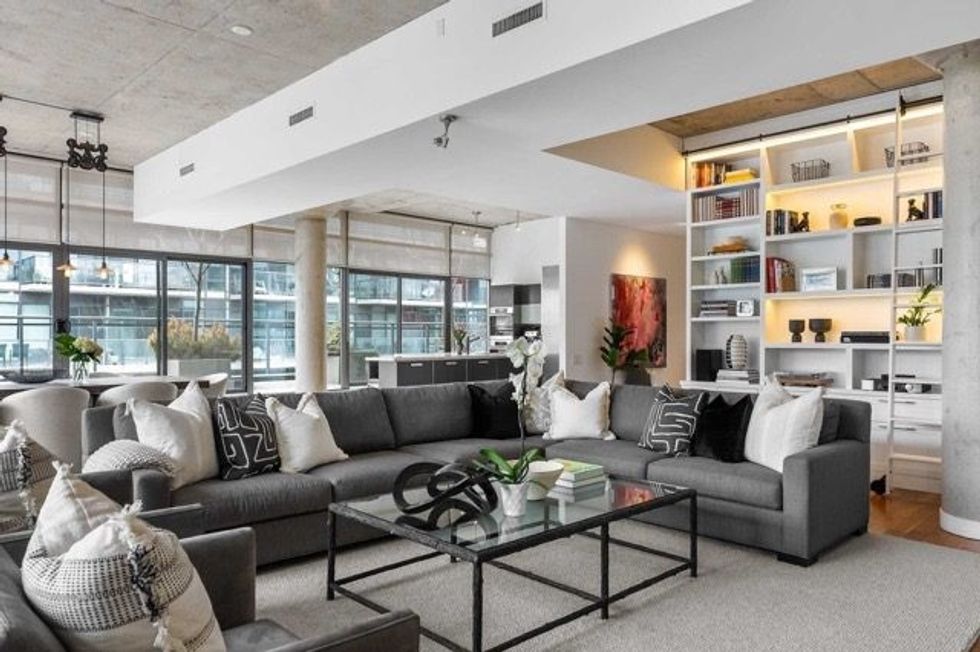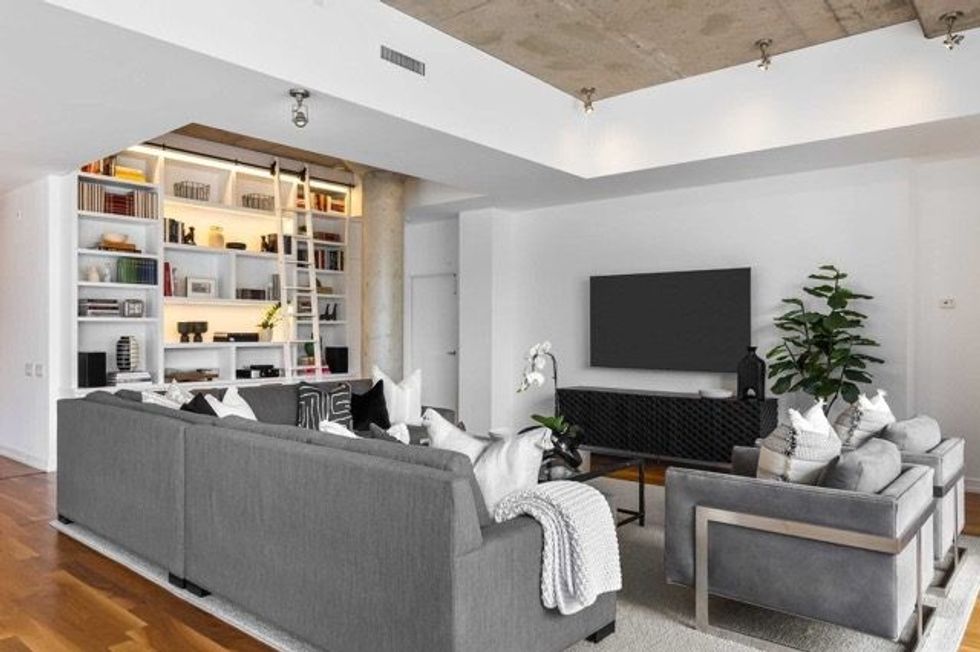 BEDS AND BATHS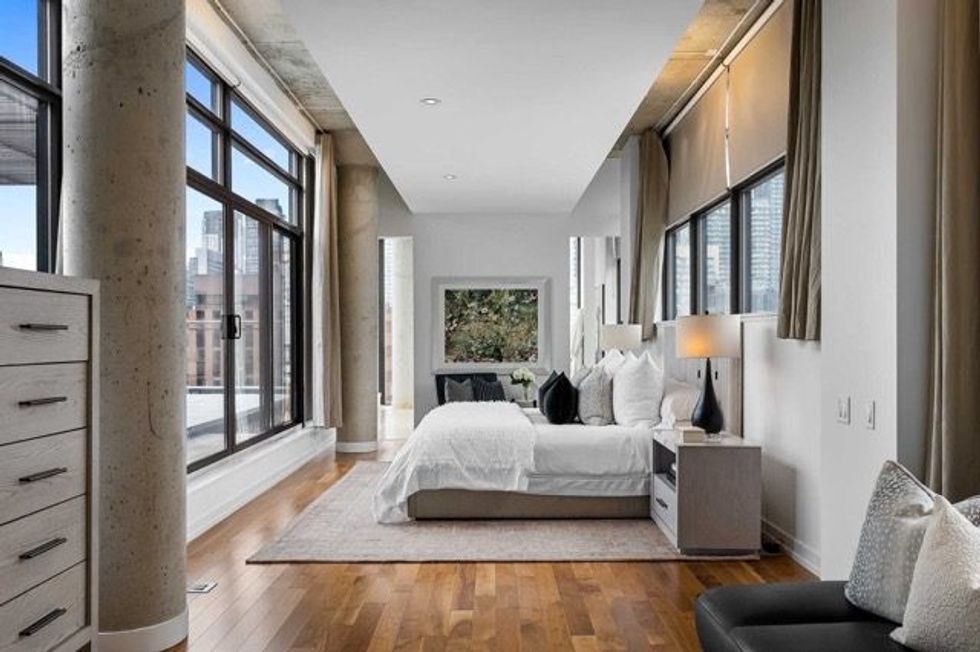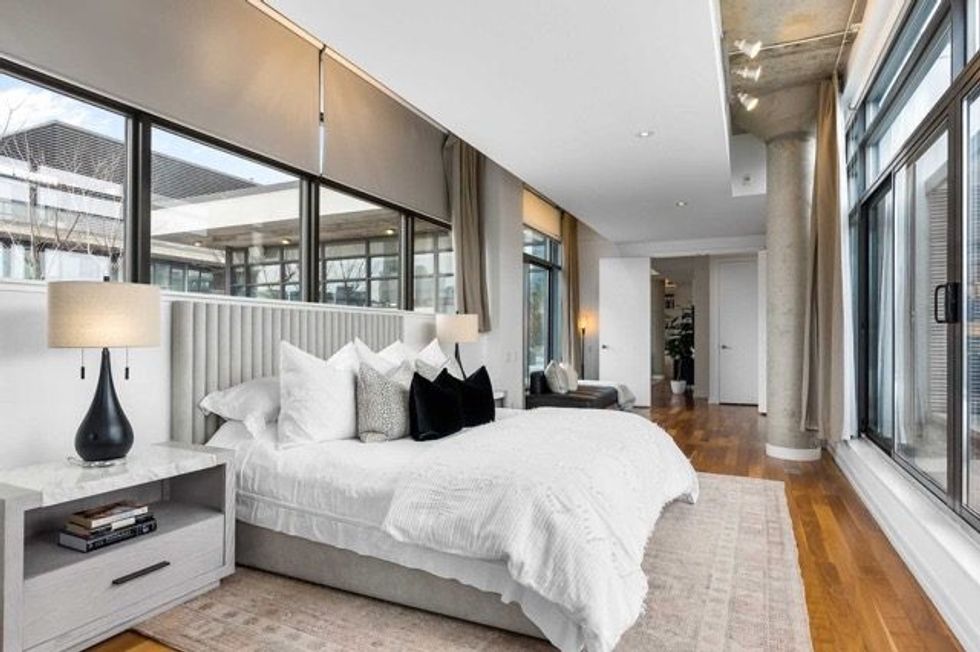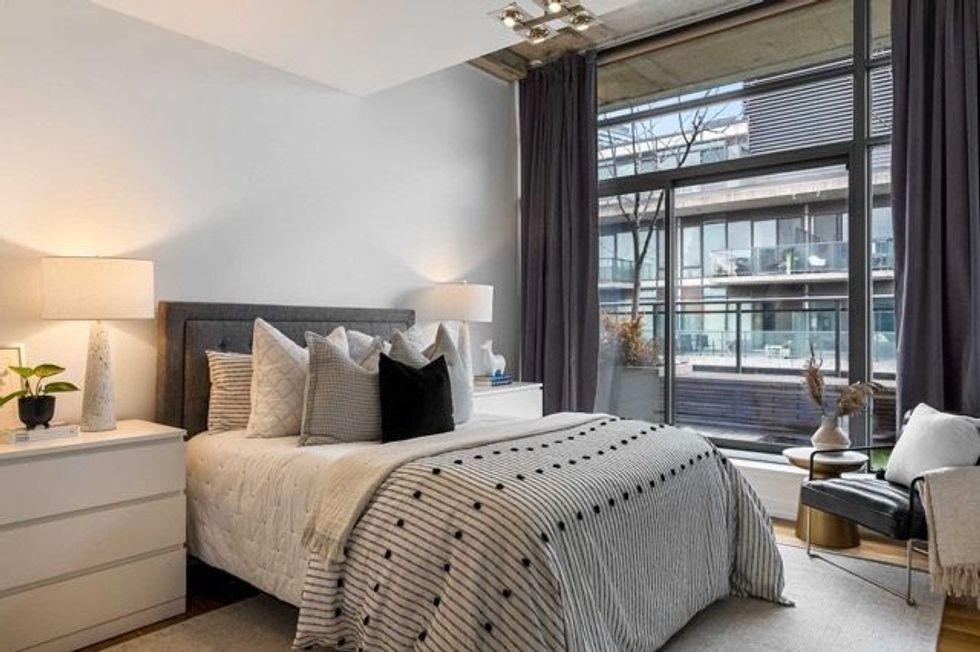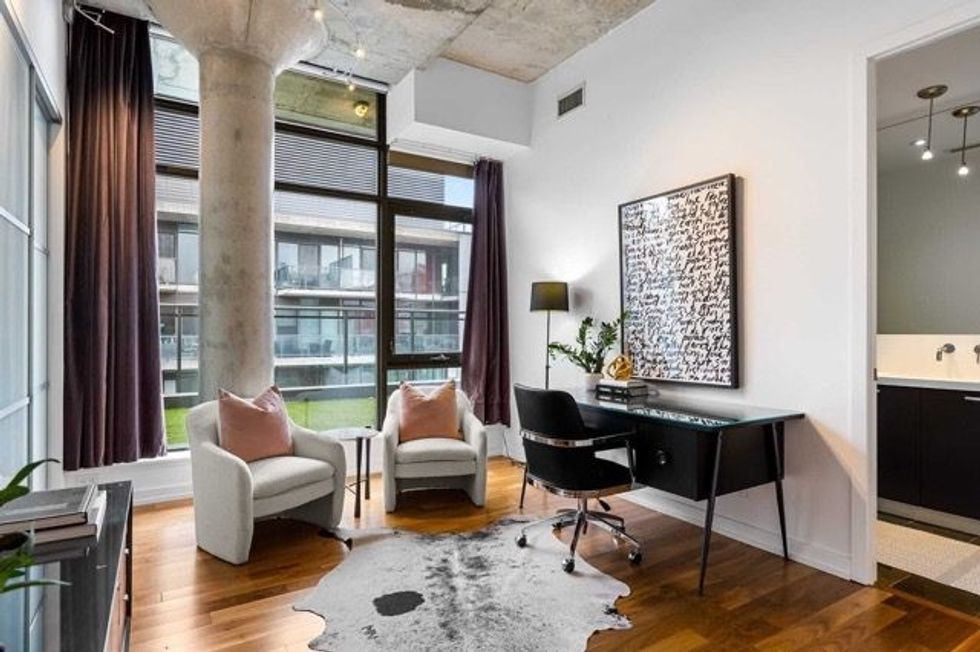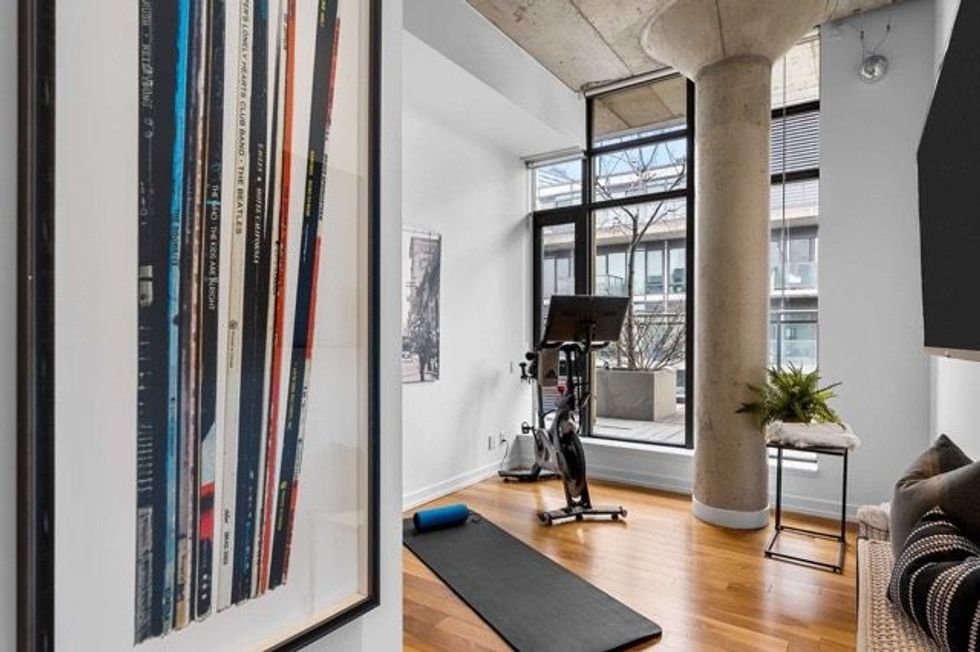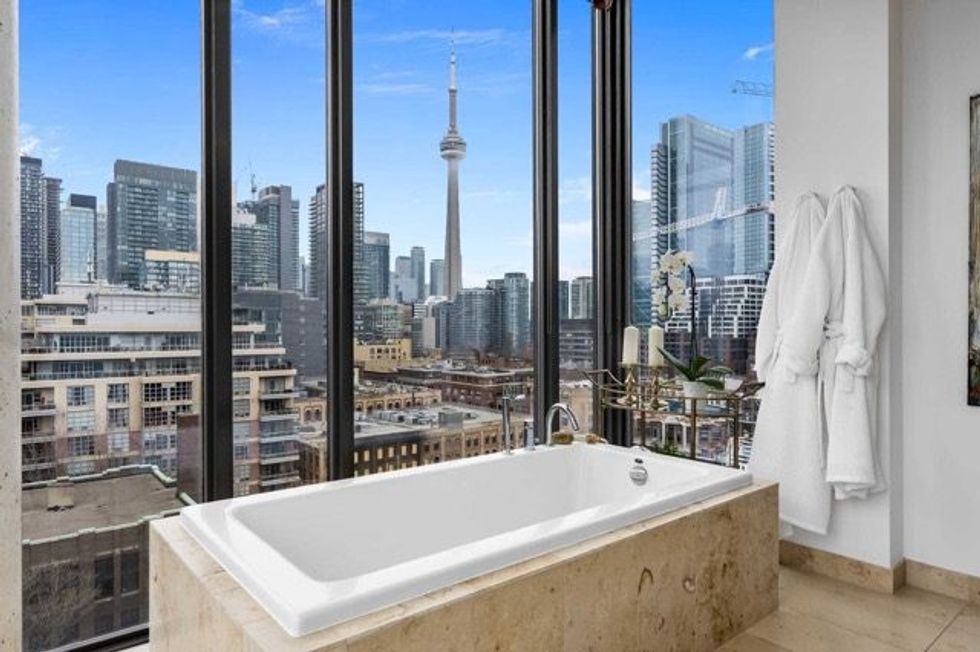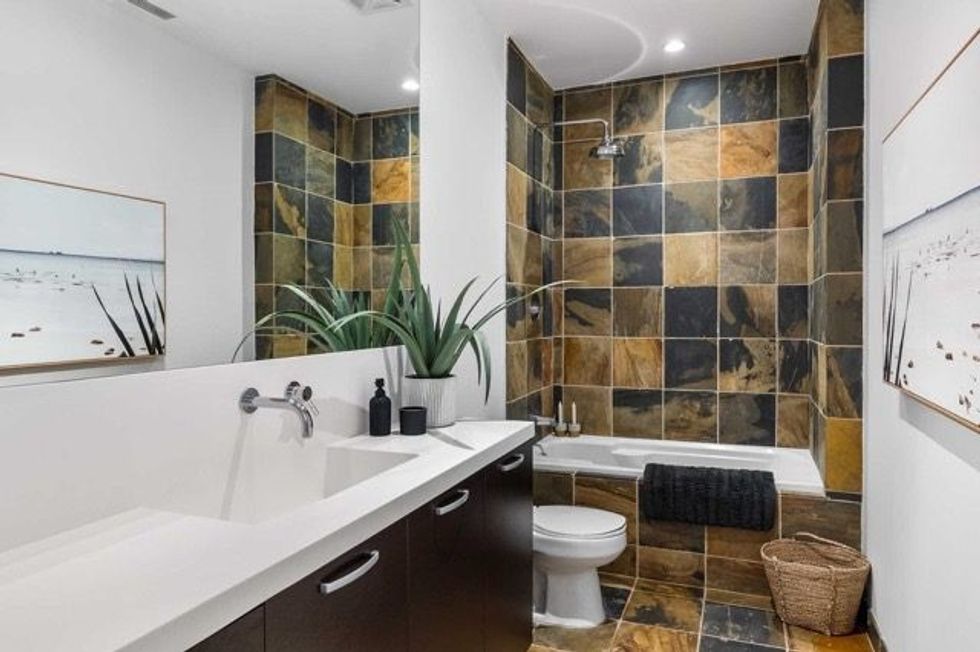 TERRACE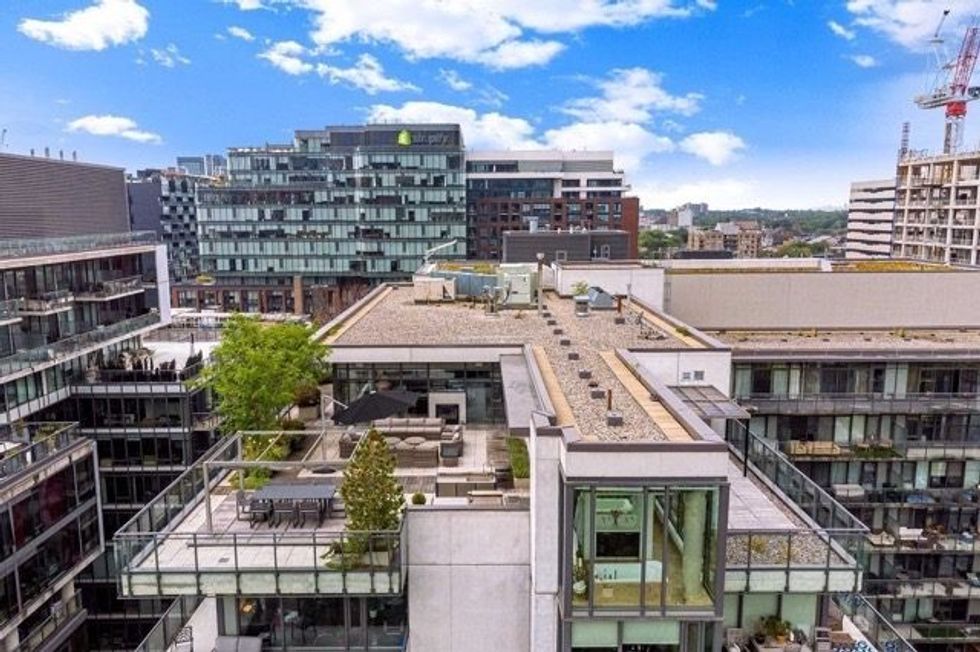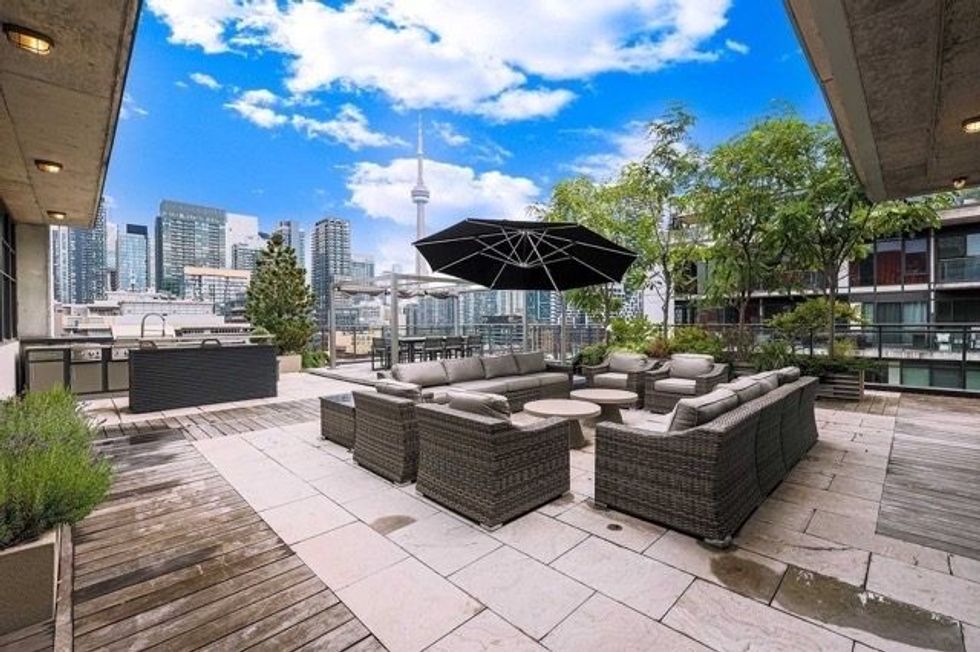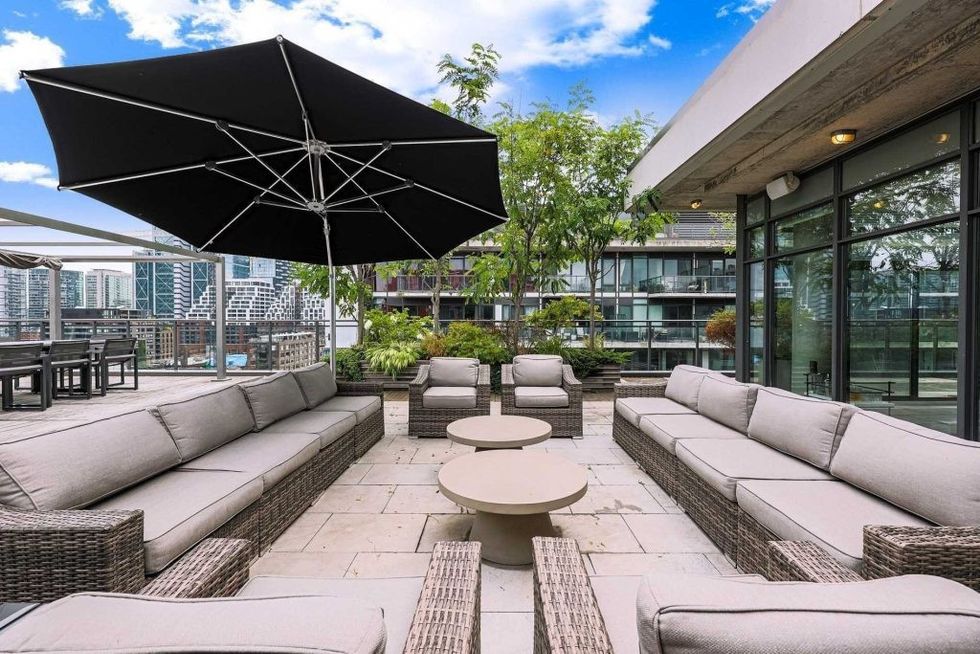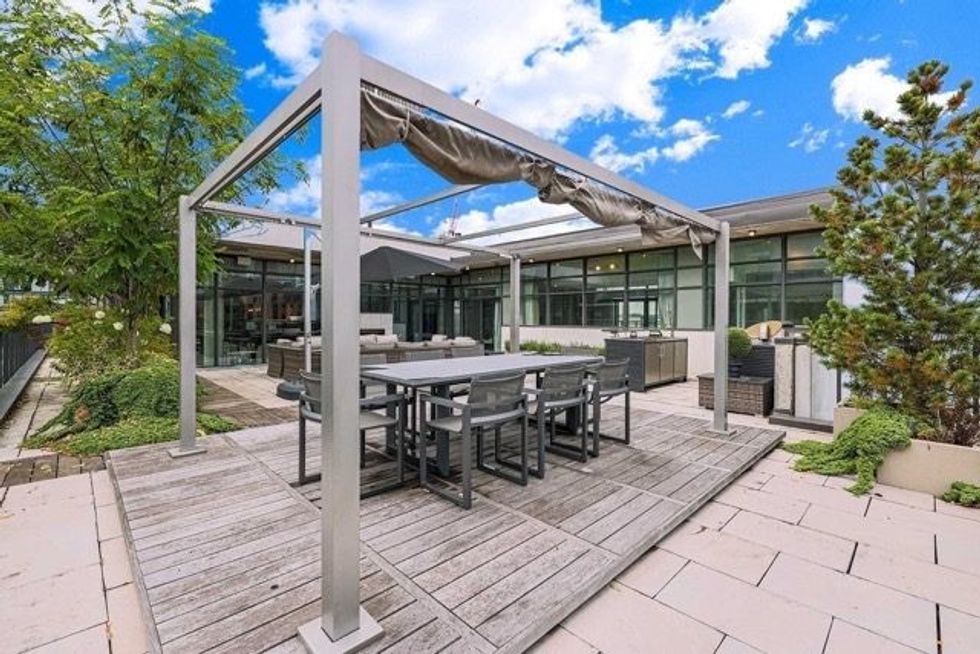 Listed Luxe