It will soon be the end of an era for a Yorkdale hotel that's been in business for 50 years, as a mixed-use development is poised to take over the site.
The long-standing, 370-room Holiday Inn Toronto-Yorkdale, located at 3450 Dufferin Street, is in its final weeks of operations, as a mixed-use development from the Gupta Group -- whose Easton's Group of Hotels division currently owns and operates the 12-storey hotel on the site -- is set to replace the structure.
---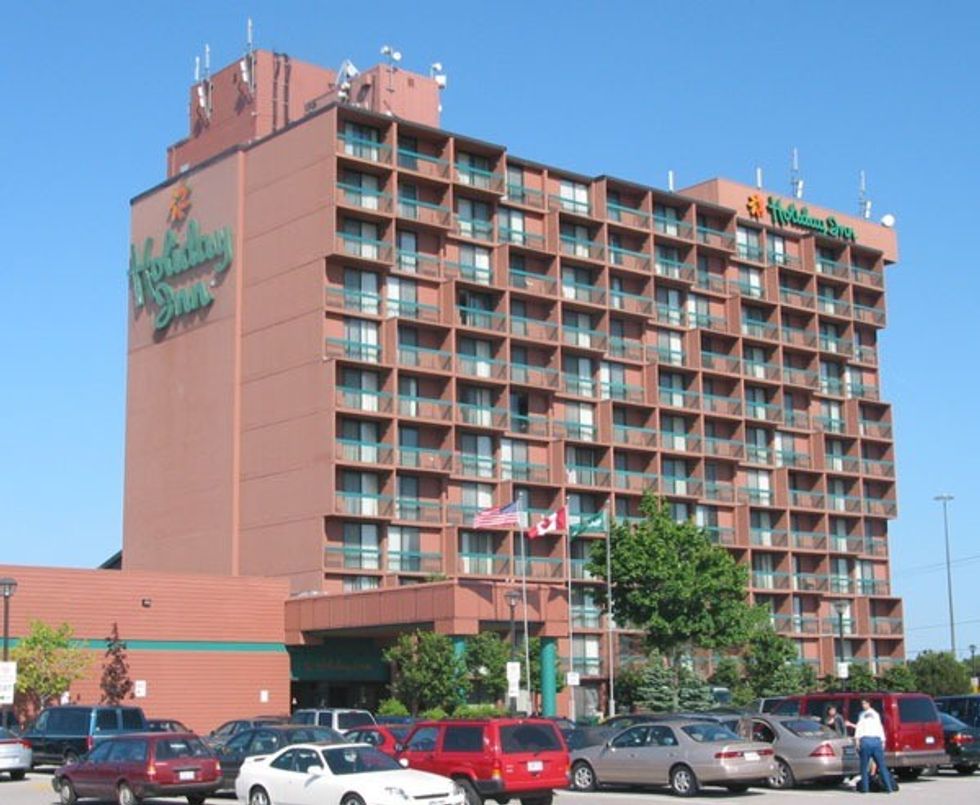 Architectural Conservancy Ontario/Photo credit, courtesy of Bob Krawczyk
When completed, the development will consist of three buildings standing 29, 33, and 37-storeys, and will be a mix of residential, hotel, and commercial components.
The development will be located across from Toronto's renowned Yorkdale Mall and will offer direct access to Highway 401 and public transit.
READ: Your Next Look at the Mid-Rise 'Kingsway Crescent' Development in Etobicoke
As per the development's proposal, which was initially submitted in 2016, the 37-storey hotel/residential building (termed Building A) will be located at the northwest portion of the subject site, stepping down to 15 storeys.
The 33-storey residential building (Building B) will be connected to a 6-storey residential building (Building D) to the southeast of Building A, while the 29-storey residential building will step down to a 6-storey base building and further to the 2-storey townhouses (Building C).
The total gross floor area is 84,466 m2, including 67,539 m2 of residential, and 16, 926 m2 of non-residential gross floor area.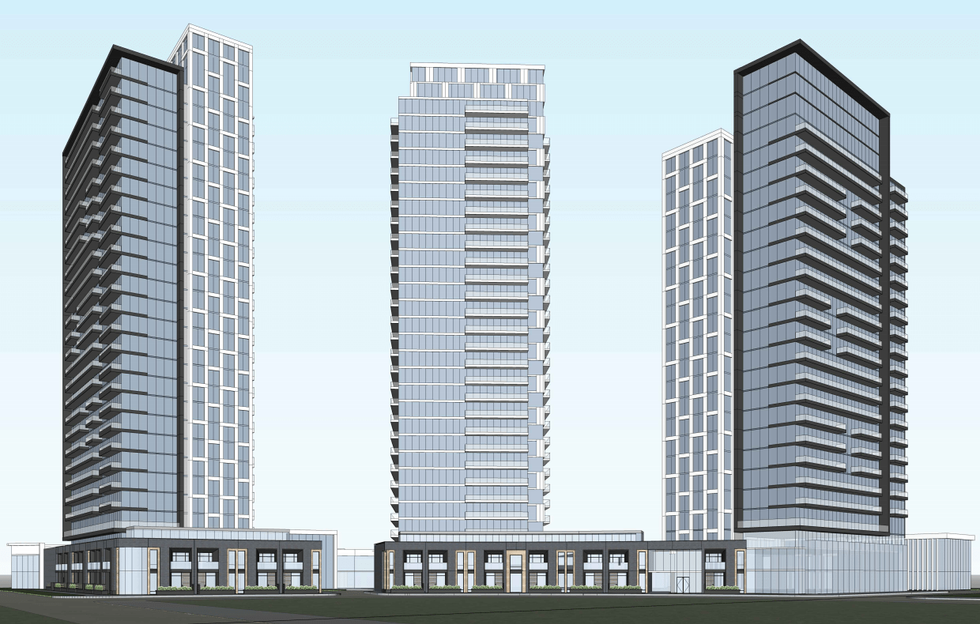 The buildings would house a total of 1,044 residential units and 255 hotel rooms. There will also be space for a restaurant within the hotel component.
What's more, the development includes the creation of over a half-acre public park and additional private green space, a new network of roads, in addition to a daycare for residence and private indoor and outdoor amenity spaces.
Additionally, 1,290 parking spaces are proposed, with 10 above grade spaces and six loading spaces.
As per the booking platform, you won't be able to book rooms at the hotel after this November.
Future Developments