Kingsway Crescent, a mid-rise residential building utilizing natural elements, is poised to rise in the Dundas and Humber neighbourhood in Etobicoke.
The new building from Harhay Developments will be located at 4125 Dundas Street West -- on the Etobicoke side of the Humber River -- at the corner of Dundas and Kingsway Crescent, from which the development received its name.
---
According to the developer, Kingsway Crescent is a "well-articulated, visually stunning" nine-storey mid-rise utilizing natural elements, envisioned by TACT Design, with interiors by The Patton Design Studio.
And it just so happens that more renderings of the project have since been released, giving future residents a better idea of what to expect.
READ: Over 6,600 New Homes Could Be Built in Scarborough's Birchmount Park
When completed, the development will feature an exterior of real stone and faux-wood metal finishes inspired by the surrounding parkland, lushly landscaped grounds, and large north- and south-facing terraces designed for enjoying the outdoors and views of the area's mature tree canopy.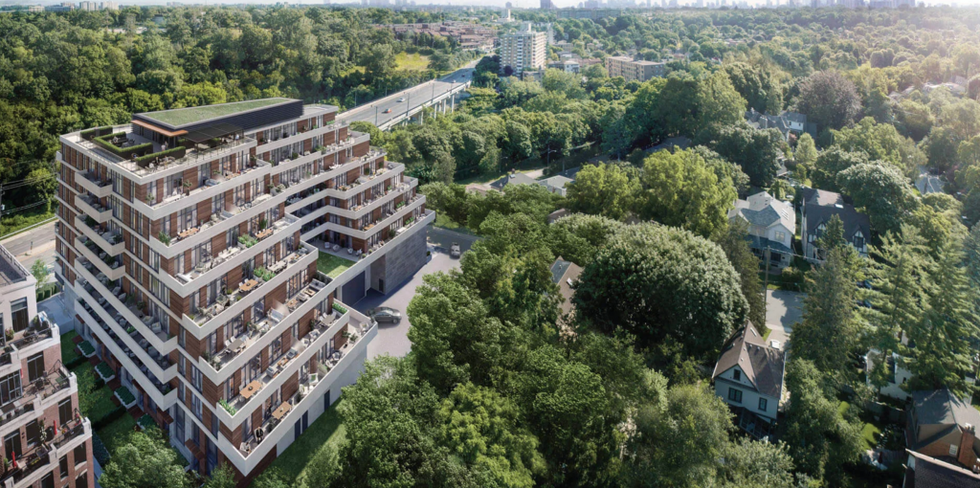 The building would house 102 residences -- including 92 oversized condo suites and 10 family-size townhomes -- which will feature yards, patios, terraces, and balconies. And in an area with very few condominiums, these residences would be an excellent option for locals looking for a smaller space without leaving the neighbourhood or anyone who wants to call this sought-after area home.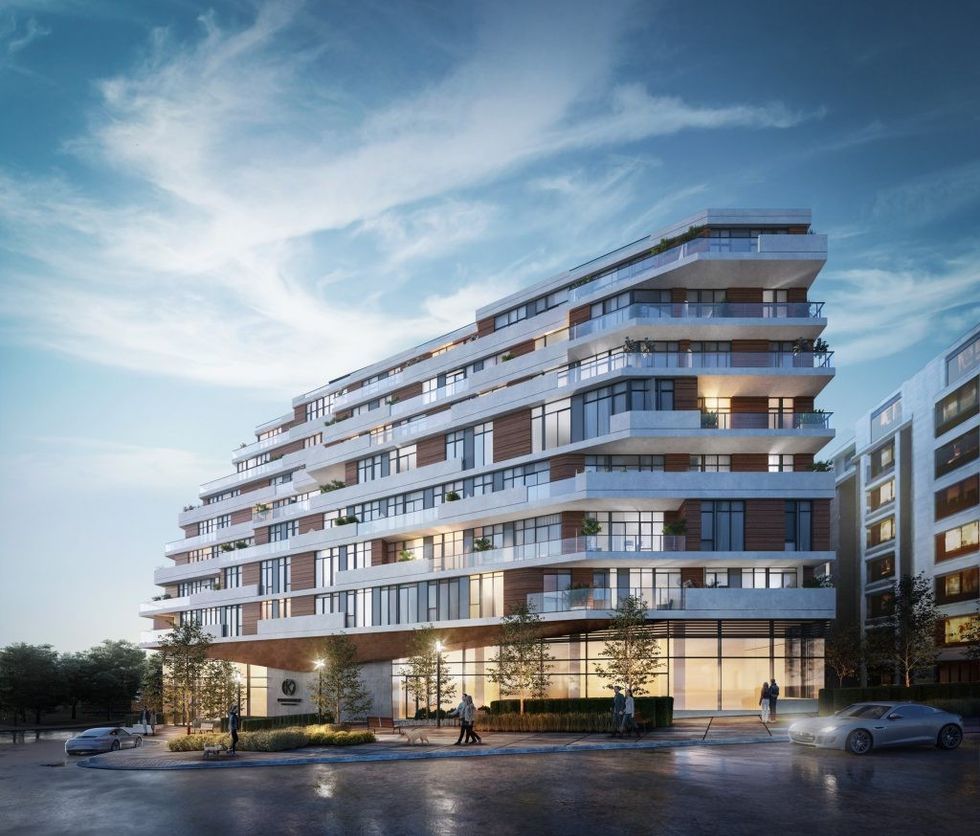 As for amenities, this project doesn't hold back. From the renderings, you can see that residents can look forward to relaxing in the sun on the building's sprawling rooftop terrace, that's complete with seating areas, a fire pit, a dining and entertaining area with a trellis canopy, a green roof, and north- and south-facing views of the city skyline and beyond.
Other amenities include an art gallery and lounge, fitness and yoga studios, indoor bicycle storage, and a dog wash.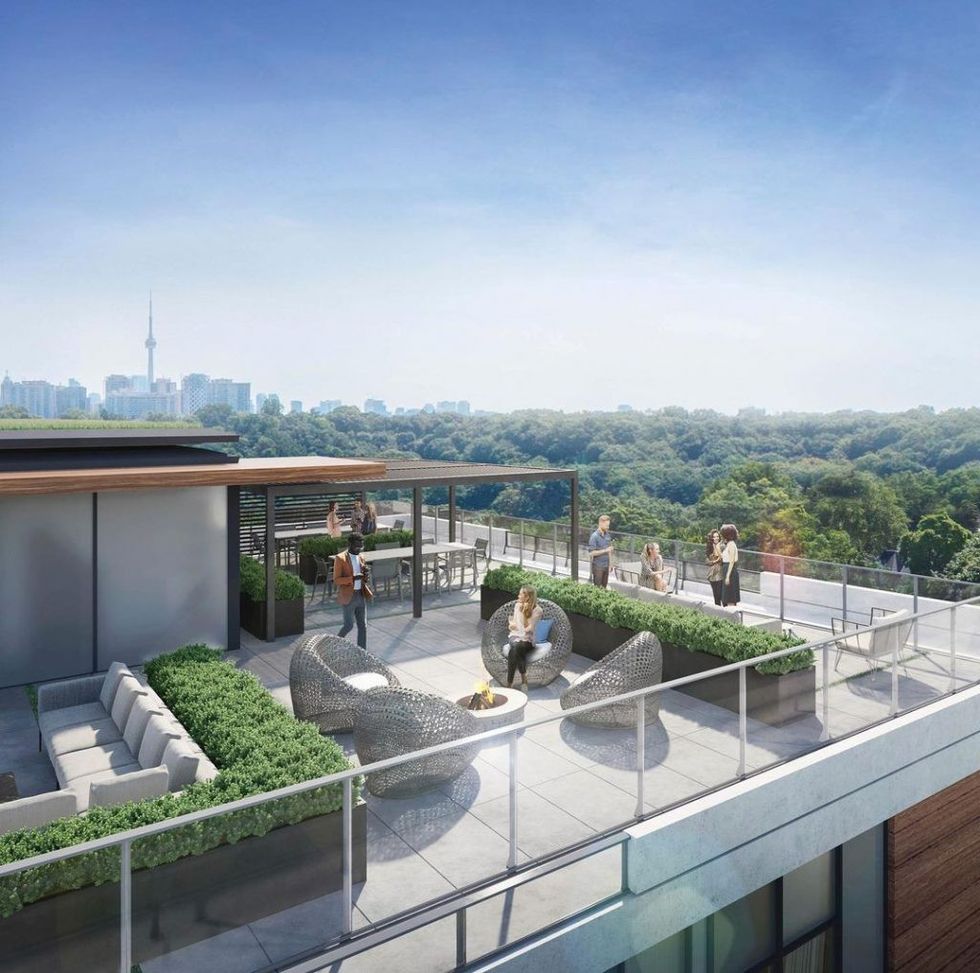 Residents can also enjoy permanent art installations from neo-abstract expressionist artist Peter Triantos, located on the main level, just off the amenities space.
Future Developments