Real Estate News
Over 6,600 New Homes Could Be Built in Scarborough's Birchmount Park
An ambitious, 25-acre master-planned community has been proposed for Scarborough's Birchmount Park neighbourhood that, if approved, would completely revitalize the area.
Late last month, Toronto-based Republic Developments, with partners Harlo Capital, submitted an Official Plan Amendment (OPA), draft plan of subdivision, and a rezoning application to City planners to build a mixed-use community within a new subdivision at 3585 Saint Clair Avenue East.
The development would be comprised of new municipal roads, a park, and five development blocks ranging that would house a range of 15 to 42 storey mixed-use buildings that would incorporate retail and residential uses.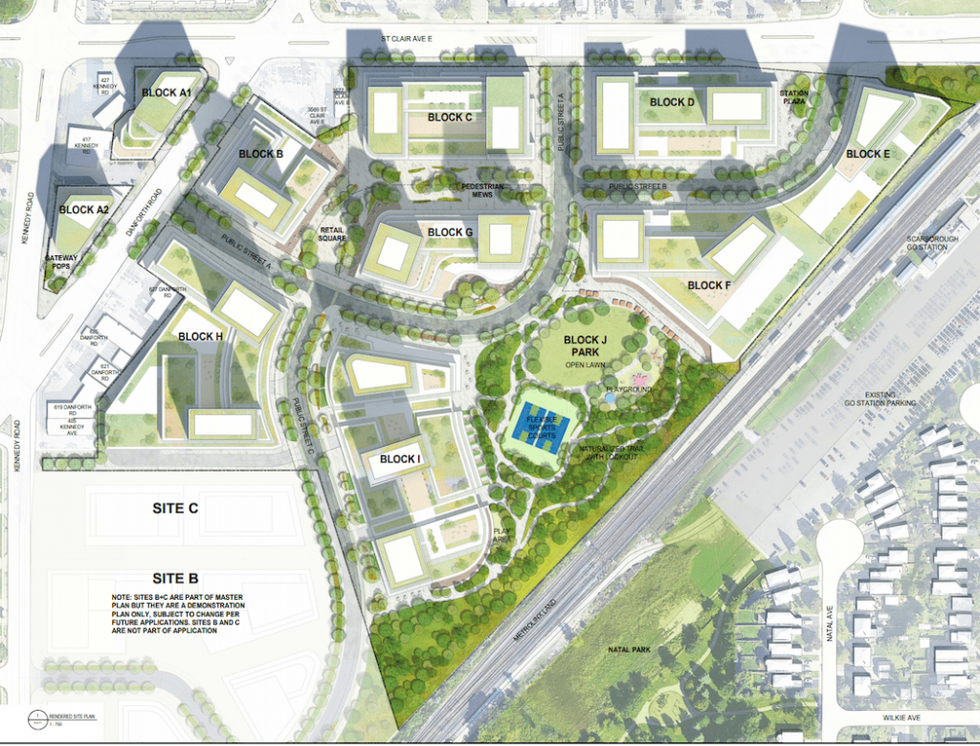 The subject site is located on the south side of St. Clair Avenue East, within the Scarborough Junction Triangle — a mixed industrial and commercial area bounded by Kennedy Road to the west, St. Clair Avenue East to the north, and the C.N./Metrolinx GO Transit rail corridor to the southeast.
The proposal has been designed around a new centrally located public park that would have a total area of 1.87 hectares (18,740 square metres), representing 21% of the net area of the subject site.
READ: Proposal Resubmitted for Mixed-Use Development in Scarborough's Golden Mile Neighbourhood
While still at the conceptual design stage, the park is primarily comprised of open and planted green areas with landscaped pathways as well as flexible areas that could host event spaces. However, it also includes central lawn space and a children's playground, complete with play structures and a hard-surfaced sports area, which could be used for tennis or basketball courts in the summer months and an ice rink in the winter months.
The park areas located within the Rail Corridor setback are to be used for passive purposes including pedestrian pathways, naturalized vegetation, and landscaping.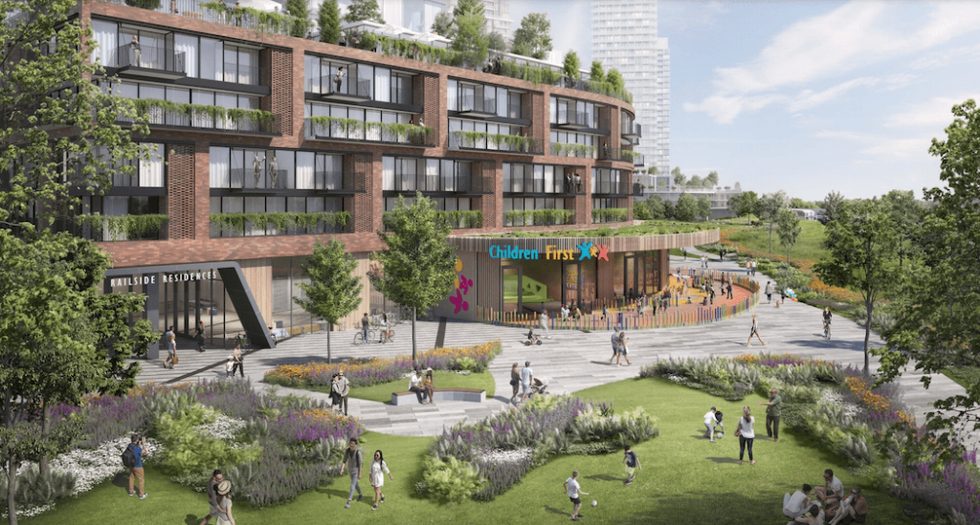 Seventeen high-rise buildings set atop mid-rise base structures are proposed for the master-planned community. In these towers, 6,619 residential suites are proposed, with the unit breakdown consisting of 379 studio, 4,509 one-bedroom, 1,058 two-bedroom, and 673 three-bedroom units. According to the project's datasheet, the residential units would include both condominium and rental uses.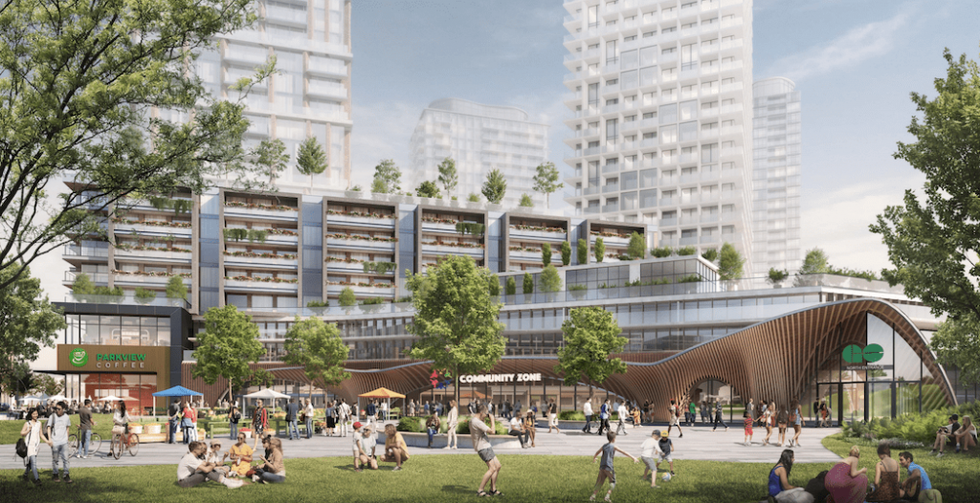 In terms of amenity space, a total of 29,508 square metres is provided, comprised of 15,636 square metres of indoor residential amenity space, and 13,872 square metres of outdoor residential amenity space.
Active ground floor uses have been incorporated into the proposal to complement the public realm and various open spaces located throughout the community. These uses include retail spaces, grade-related live/work units, and amenity spaces.
According to the submitted architectural drawings, space for a grocery store, daycare, retail and community rooms are also proposed.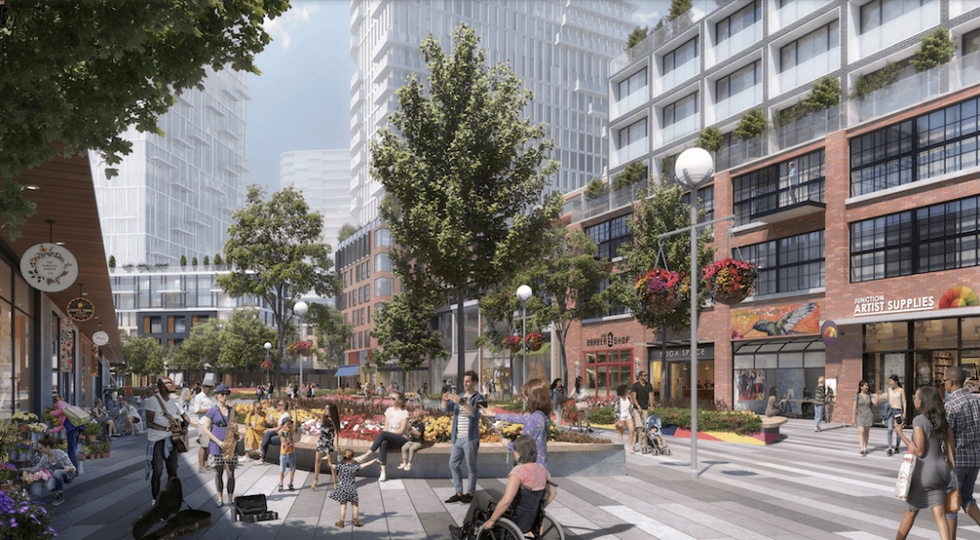 A total of 3,666 parking spaces are all proposed to occupy a series of underground garages. The application also includes 7,336 bicycle parking spaces for long- and short-term use.