Real Estate News
Yonge and St. Clair Set to Be Transformed By New 4-Tower Complex
A behemoth new project set to transform the northeast side of the Yonge and St. Clair intersection has just been given the official go-ahead from Toronto's city council. Following a successful OPA and rezoning application — pushed through in the last council meeting of the month — the four-tower complex, dubbed St. Clair Place, will soon tower over the Deer Park neighbourhood.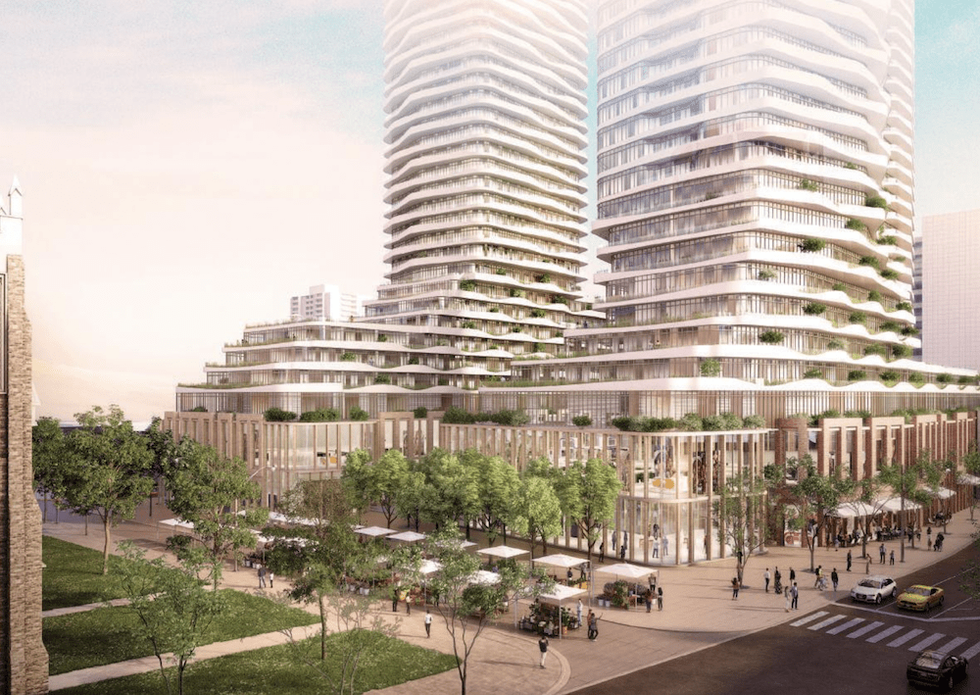 The mixed-use development, located at 1485 Yonge St., will be designed by Diamond Schmitt Architects and developed by Wittington Properties Limited. At a gross floor area of 126,625 sq. m, it will take up the entirety of the city block, bordering Heath Street to the North and Alvin Street to the east. The buildings will sit across the street from One Delisle, another iconic pending development designed by the starchitect Studio Gang agency.
The towers will bring a total of 1,361 residential units — 36 of which are to replace to-be-demolished existing rental housing — and a new POPs courtyard to what is currently a predominantly retail-oriented strip.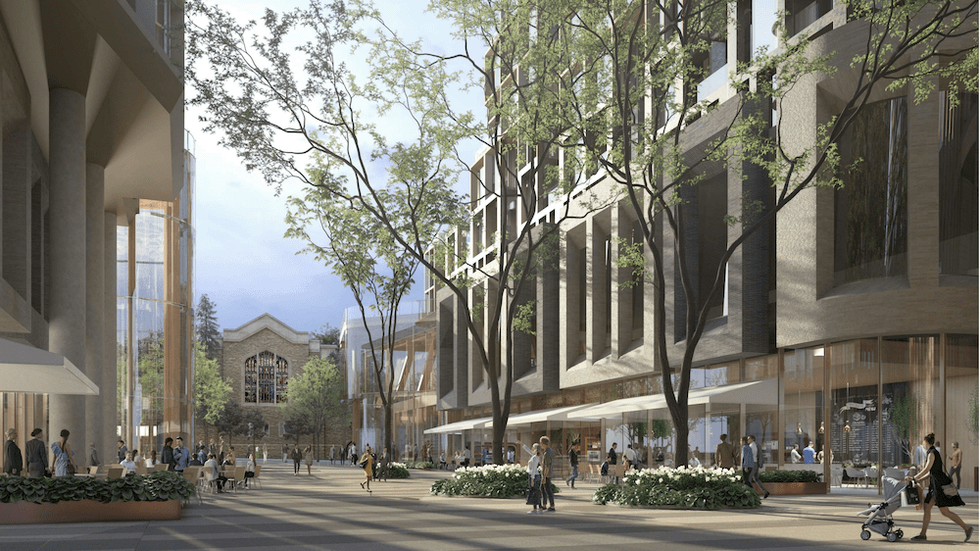 The towers will reach heights of 44, 39, and 27 storeys, respectively, along with a 13-storey mid-rise building. Units will be made up of a majority of one-bedroom-plus den suites (405), followed by two-bedroom units (340), one-bedrooms (247), two-bedroom-plus den (180), 136 three-bed units, and 53 studios. In all, they'll make up 106,1010 sq. m of residential gross floor area.

In addition to the spacious green terraces that will grace the upper floors of the three tallest towers, the complex will also include 1,361 sq. m of outdoor amenity space with seating arrangements and plantings, surrounded by fine scale retails. There will also be an additional 2,722 sq. m of indoor amenity space and a green roof.
The developers are certainly taking the location's enviable walkability and pedestrian lifestyle; in addition to 500 car parking spaces there will also be storage for 1,741 bikes. The site is located directly on the Yonge subway line, with direct linkage to St. Clair station, and is also served by a plethora of TTC surface routes including the St. Clair streetcar.