Vancouver
Listed Luxe
This West Vancouver Property's Tiered Yard Offers Panoramic Water Views
When it comes to Vancouver real estate, there's no shortage of water views. But one West Vancouver home that just hit the market has truly enviable views and an unbelievably stunning backyard where you can take them in.
Located at 3370 Craigend Road, the four-bedroom, five-bathroom home hit the market earlier this month with an asking price of $9.5M. Although not in a price range the majority of Canadians could afford, the listing offers a day-dream-worthy sneak peak into the property. What's sure to catch just about anyone's attention is the pristinely landscaped, multi-level outdoor living space. Perched on a hill, it offers sweeping views of the West Bay.
"You can see Mount Baker over the Lions Gate Bridge, morning sunrises in the east, and then, because you're facing south, you get the sunsets as well in the west," said listing agent Polly Reitze. "It's quite stunning."
In addition to views, the yard has a seemingly endless slew of amenities including a lounge space and infinity pool located right off the main floor of the house. Going down the first flight of stairs, you'll find a fire pit and hot tub, and going down another level, there's another paved patio space. At the very bottom is a grassy lawn with a manicured garden.
But not to be outdone, the inside of the house is equally as stunning. Built in 2004 and designed by architect Robert Ciccozzi, the cement building has 2,300 sq. ft of space on the main floor alone, contributing to the more than 5,800 total sq. ft. A combination of cement and hardwood on the walls and ceiling and sleek slate flooring give the property an upscale yet homey feel.
"Once you walk into that front door entrance, you have these cathedral ceilings that are over 11 feet high, and it's vaulted with skylights on the very peak," Reitze said. "It's phenomenal."
Floor-to-ceiling windows along the back of the house mean that the water views can be enjoyed from inside as well. And the dining area is equipped with french doors that can be opened up for an indoor-outdoor dining experience. Beyond the views, there are also multiple fire places, a home theatre, a three-car garage, and a bathroom off of every bedroom.
Specs:
On the lower level is a wine cellar that holds more than 100 bottles and has a surprising, yet intriguing, piece of bedrock protruding into it.
"The North Shore is somehow built into bedrock and we have strict bylaws when building that you're only allowed to take out a percentage of the bedrock, so many architects and landscape architects and builders incorporate that bedrock into the home the best they can," Reitze said. "But the design on this home and that wine cellar — I thought that feature was just so neat because it has a natural reoccurring stream that runs through it as well."
With parks and sought-after schools located just minutes away, there's no doubt that this home will pique some interest.
EXTERIOR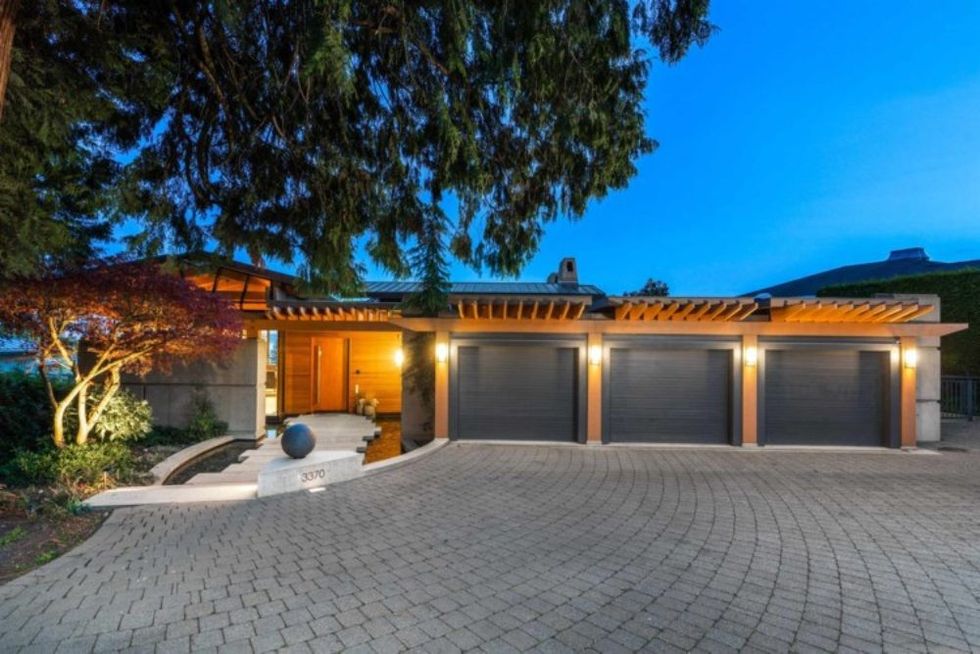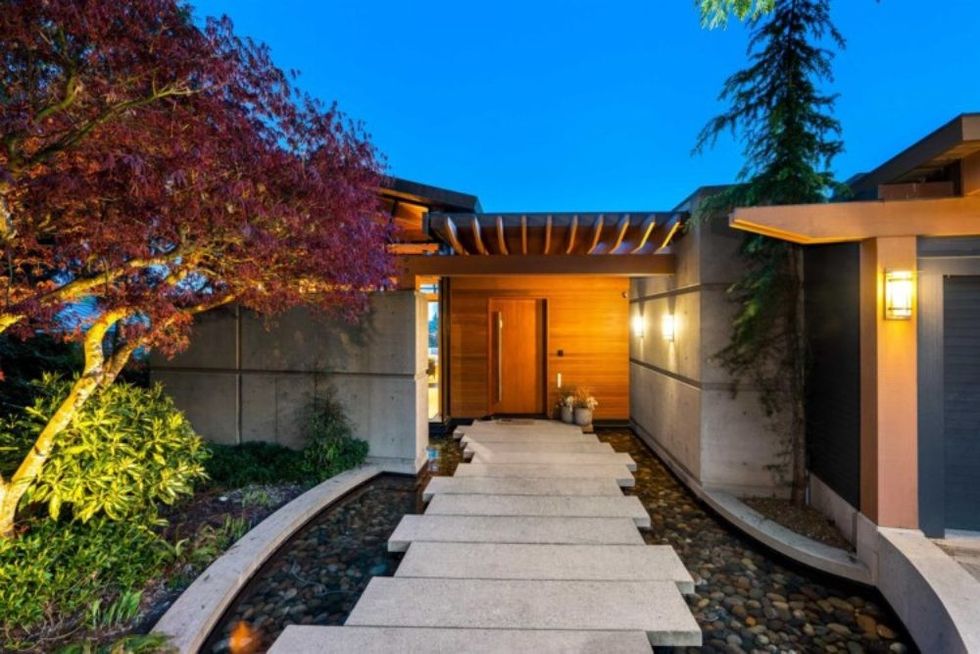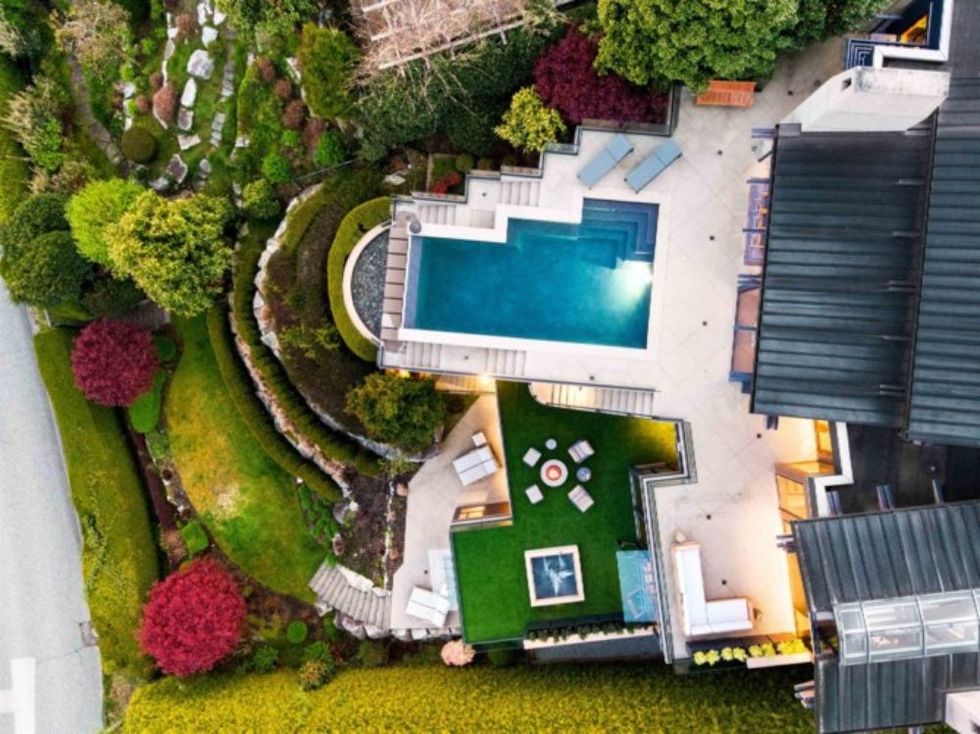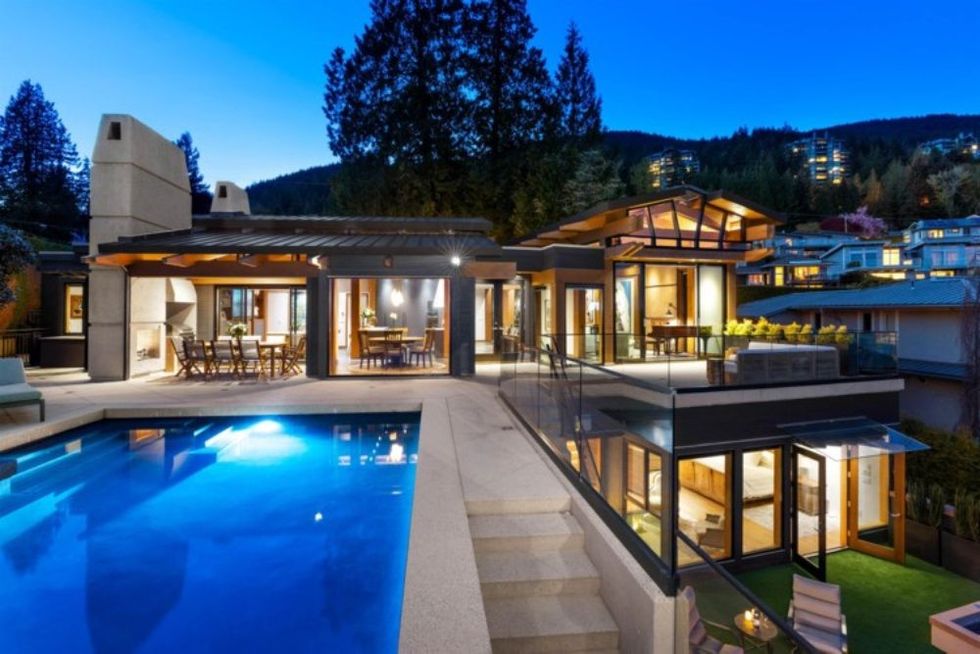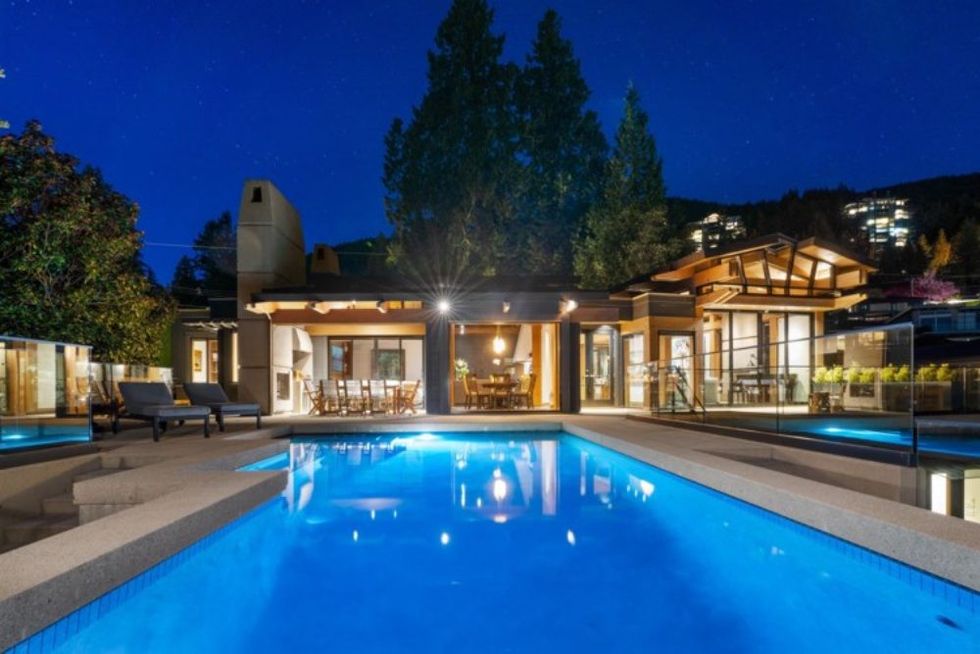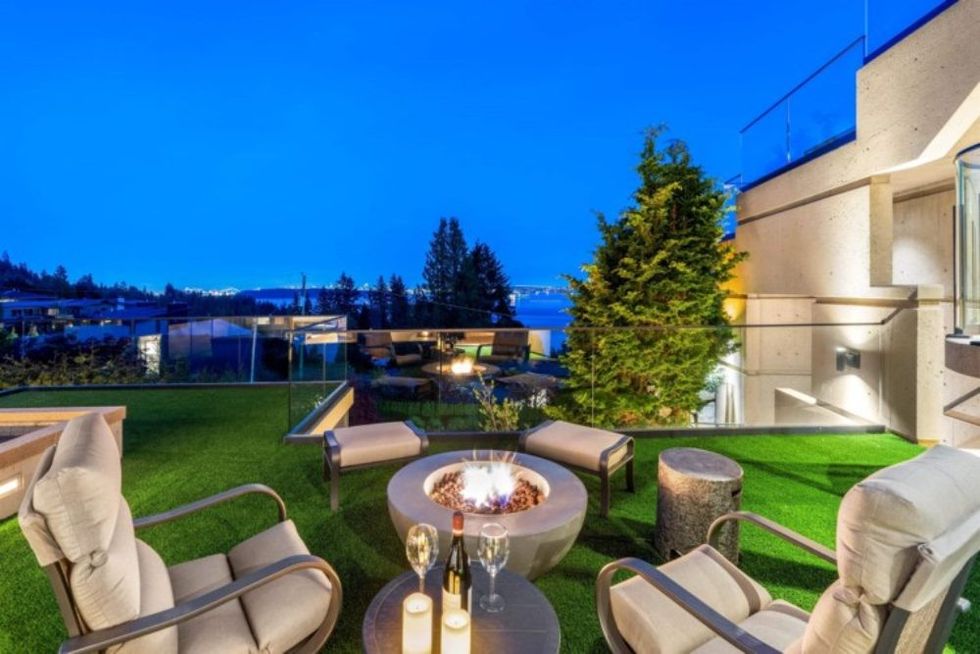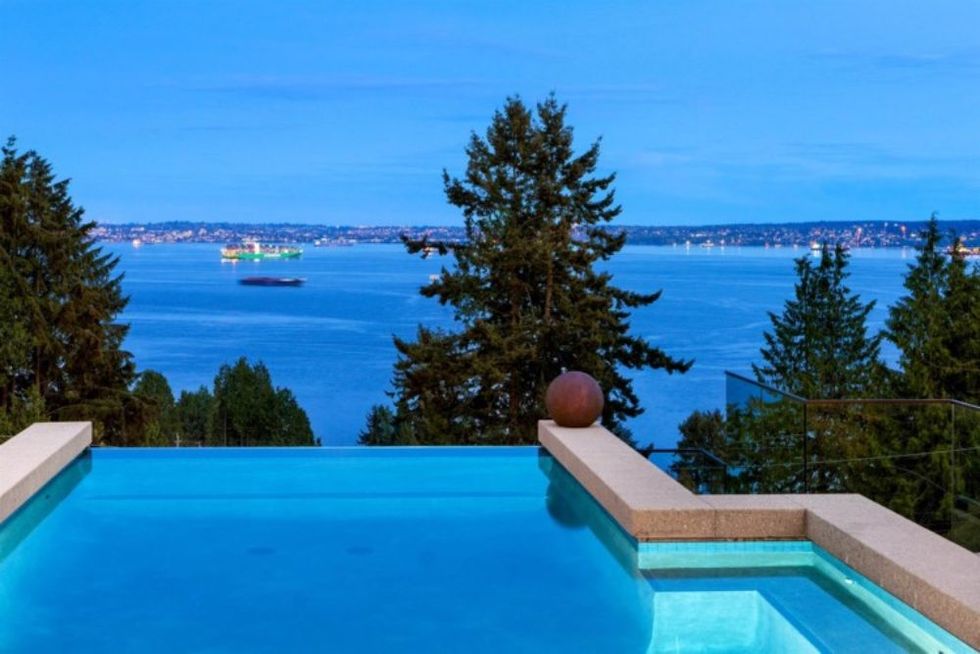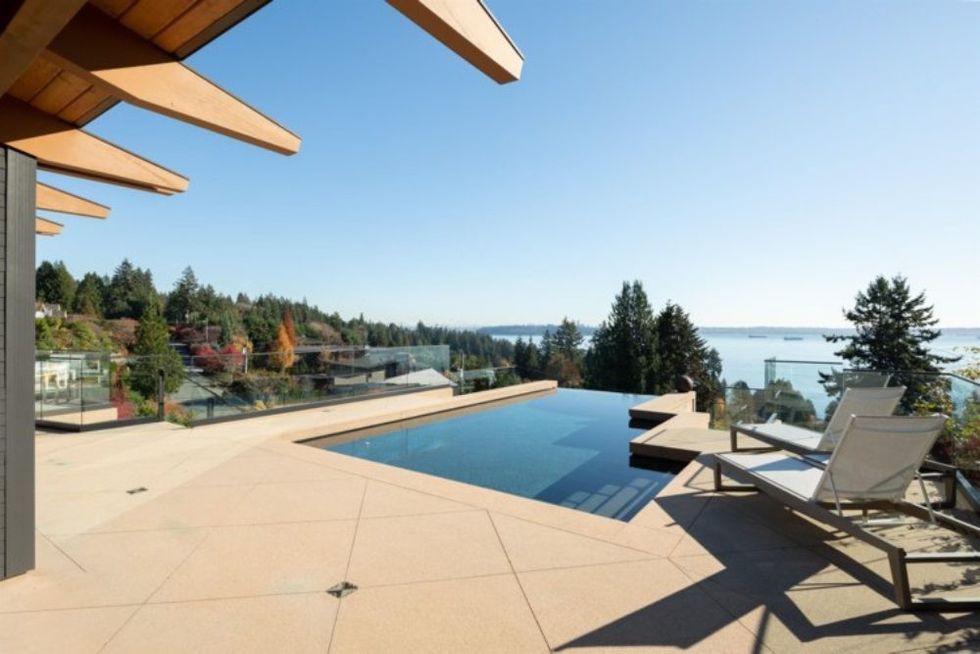 INTERIOR