---
After a nearly dead six month stretch the Vancouver real estate market has made an abrupt about face the last few weeks. Realtors say they are cramming potential buyers into open houses and seeing multiple offers. It's a scenario that is playing out in Toronto as well.
A pretty typical two-bedroom townhouse at 3031 Laurel St., built in 1988, located in the central Vancouver neighbourhood of Fairview, received eight offers and went for over the asking price, which was $949,900. Listing agent Michelle Porter said it's too early to disclose the selling price, but did disclose that she had more than 80 groups through the unit, most of them young couples upsizing from a one-bedroom. Showings started on a Friday and she reviewed offers on a Tuesday. After the required three-day rescission period, the sale went through on the following Friday.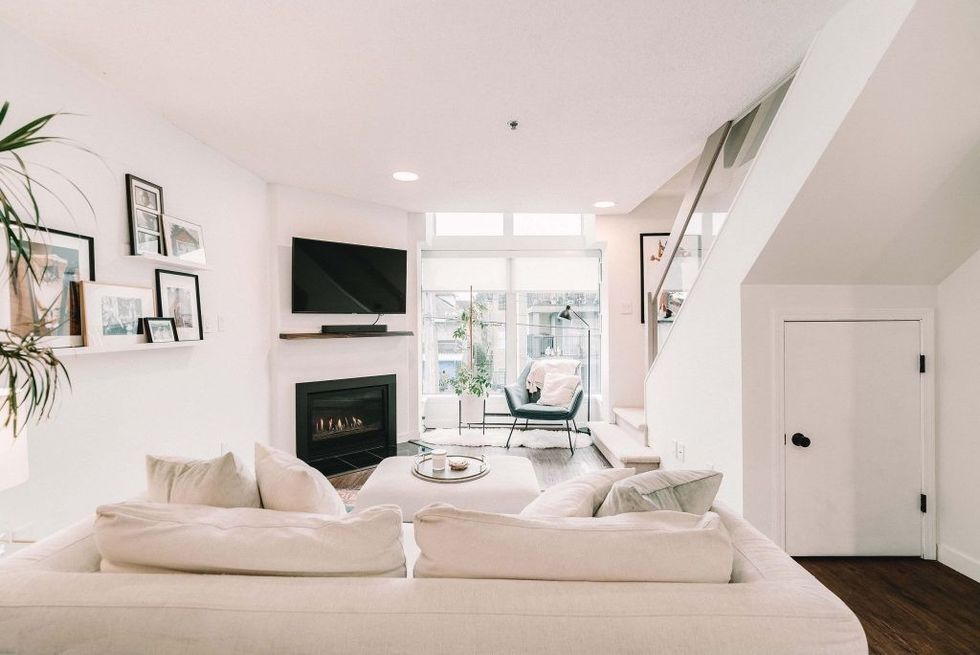 The living room at 3031 Laurel St
"It was like a reunion of realtors in the courtyard," she says. "I've definitely noticed a shift in the market since mid-January, coupled with very little inventory."
A 1958 bungalow in North Vancouver sold for $1.6M after seven days on the market. The asking price was $1.449M and the sellers received 12 offers, most over-asking and condition free.
Prices aren't going up just yet. Compared to a year ago, there are even some deals out there. But because there's so little inventory it's a competitive market for buyers. As well, some are forecasting that the five-year fixed rate will be coming down to around 4% in the next few months, so the spring market could get busy again. The market just needs more listings -- and it's a bit of a catch-22, because in order for people to sell they need to feel confident there'll be something to buy.
RELATED: Despite Record-Low Sales, Lack of Inventory Keeps GTA Market Competitive
But the increased demand is a surprising turnaround considering that January sales were 42.9% below the 10-year January sales average, according to the Real Estate Board of Greater Vancouver. Judging from reports, the February stats will tell a different story.
"Stats for January showed it was massively down at least for this region but February is back with a mild vengeance," says Kelowna realtor Richard Deacon. "Not to the tune of what it was like over the last couple of years, what people might think of as a frenzy. But it's back. Multiple offers are happening in our market. When I was in Vancouver in early February, in Yaletown and West Van, realtors from our office said the same thing."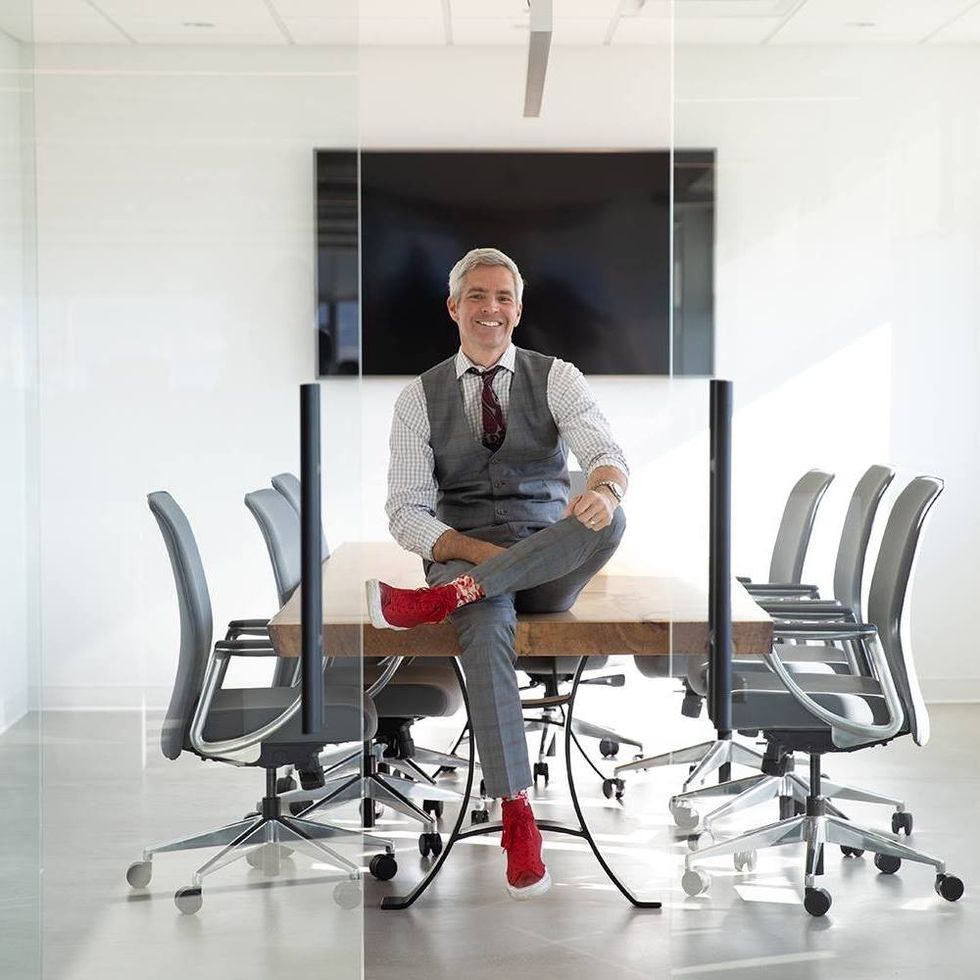 Kelowna realtor Richard Deacon
Aside from low inventory, another driver is that buyers have decided that the market has reached bottom, he says.
"People have been watching and maybe waiting for the sky to fall and it hasn't fallen yet," says Deacon. "Even though things are tough and inflation is what it is, there is still a fair bit of confidence I suppose. So, people who were sitting it out are starting to come back a bit."
There is also likely a "new normal" where interest rates are concerned. Most in the industry acknowledge that the ultra low interest pandemic rates were an aberration.
"People are realizing rates stopped going up and are probably done for now… Most people carry on with life, and we are still at a fairly normal, consistent over time mortgage rate. It's not 12 or 15%. Historically, these are fairly normal rates right now," says Deacon.
Some of the more confident ones might be those buyers who already own and locked in at 1.9 or 2% and have a mortgage that's portable, he says. Others might have hefty down payments due to equity gains. For those reasons, it's more of an upsizing market for young families, or a downsizing market for retirees, than a first-time buyer's market, says Vancouver realtor Shelley Williams, who sold the North Vancouver bungalow.
"If I'm getting multiple offers I'm not the only one," says Williams. "The market is really waking up just in time for spring. If mom and dad are both working with good jobs, and you've got something to sell, owned it for five years, maybe made money on it, away you go.
"The real estate market is very much like the stock market. When things are going on that aren't good, people stop. They don't buy or sell, they just wait. And they have been waiting since July of last year. It's been really quiet. Last fall, in October and November, those were not good months. It's exciting to finally have some good news again, because it was getting depressing for everybody," says Williams.
Vancouver realtor Shelley Williams
For those who are selling, she advises a longer closing date that gives them time to find something to buy.
Realtor Karin Smith is telling her buyers to act fast as soon as a desirable property comes onto the market.
"Multiples are once again subject-free in many cases, whereas in January they still had subjects. It's more competitive now."
The sweet spot are homes in Vancouver and North Vancouver in the $1M to $1.2M range, where there are few listings, says Smith. Her clients lost out on the Fairview townhouse that received eight offers.
"Three of us go on a Monday night and it's a continuous line up of people there to see this not-great townhouse, and there's an inspector in there. I thought, 'this is 2023, not 2022.' There was a constant stream of people in their 30s with their agents."
She queried the listing agent but the agent already had an accepted offer. Smith said she's also seeing multiple offers each week for properties under $1M, and in the luxury end, the mid $3M to $5M range.
"I've also seen listings that have been sitting for months as they were overpriced, but now they're selling as the market moves up and the seller is willing to negotiate," says Smith.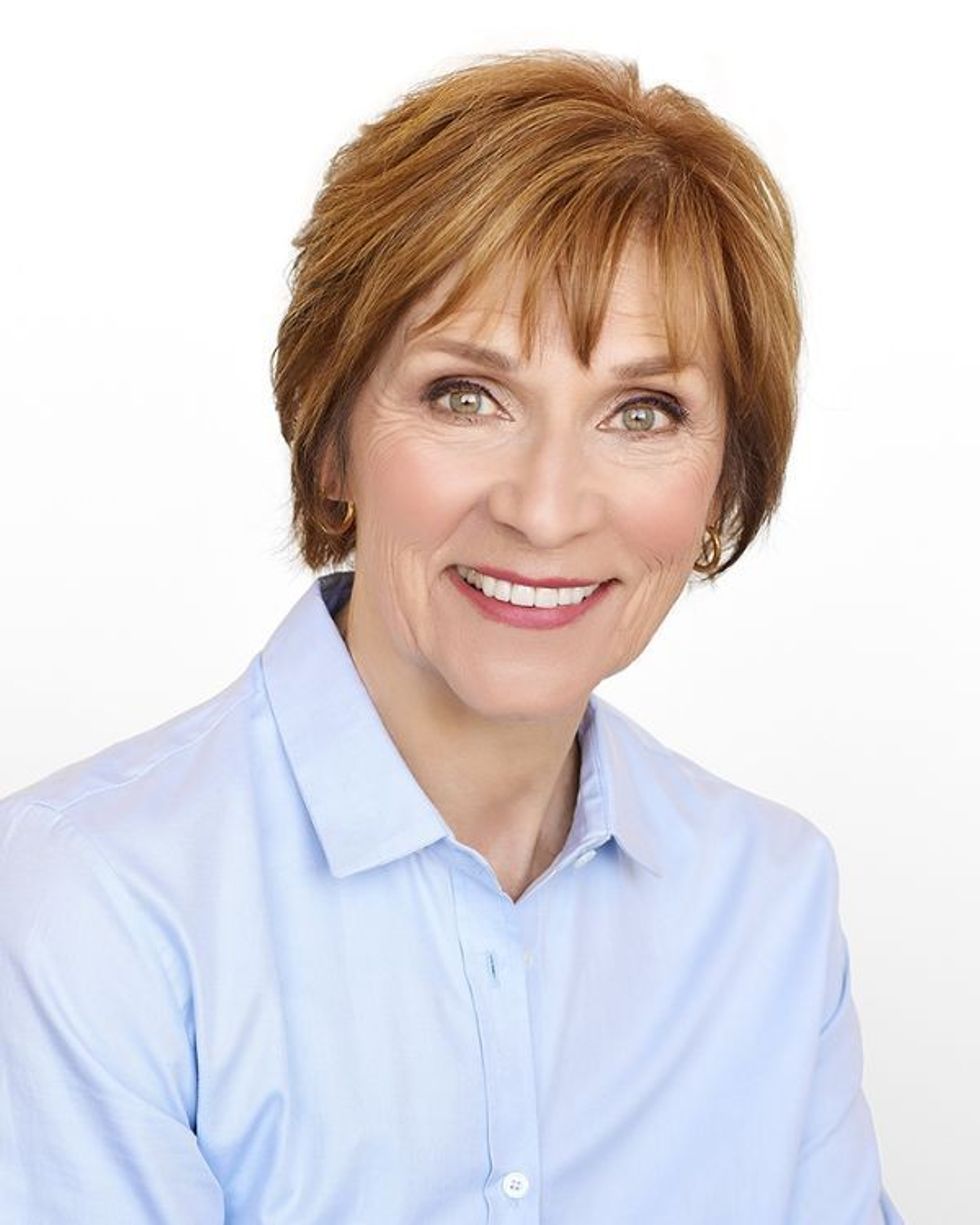 Vancouver Realtor Karin Smith
She adds that it's important for people to understand that the multiple offers aren't resulting in "crazy, over-list" prices. People needing mortgages must make sure they pay a price that is in line with the appraised value.
"Price it properly, somewhere around the assessed value, and that will get you eyeballs.
"If supply is low and demand is there and the home is priced realistically, it can go multiple," she says. "And for the most part, listings are priced realistically."
Vancouver