Despite the fact that two subway lines are being serviced this weekend, the closures shouldn't cause too much chaos.
On Saturday and Sunday, four stations on Line 1 will be closed, while Line 2 riders will only be inconvenienced in the morning on Sunday.
---
Here's what you need to know:
What's Closed
There will be no subway service on Line 1 between Lawrence and St. Clair stations on Saturday, July 6 and Sunday, July 7 due to work being done by Metrolinx on the Eglinton Crosstown Project. That covers Eglinton and Davisville terminals.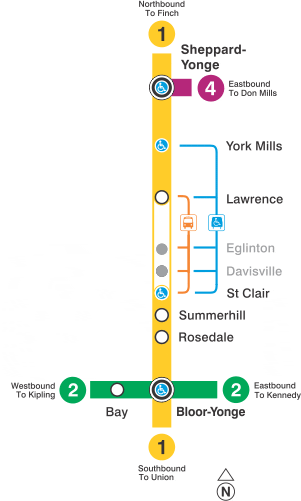 How To Navigate The Closure
Shuttle buses will operate along the normal subway route. Buses will stop at all the regular subway station stops, just outside the typical zone. Wheel-Trans will also be available to TTC riders requiring accessible service.
As Lawrence Station is not yet an accessible station, customers travelling southbound on Line 1 who require an elevator should exit at York Mills Station.
Normal service will resume on Monday morning.
Late Opening
Line 2 subway service between St. George and Broadview stations will start by noon on Sunday, July 7 due to beam replacement work. Prior to noon on Sunday, shuttle buses and wheel-trans service will operate.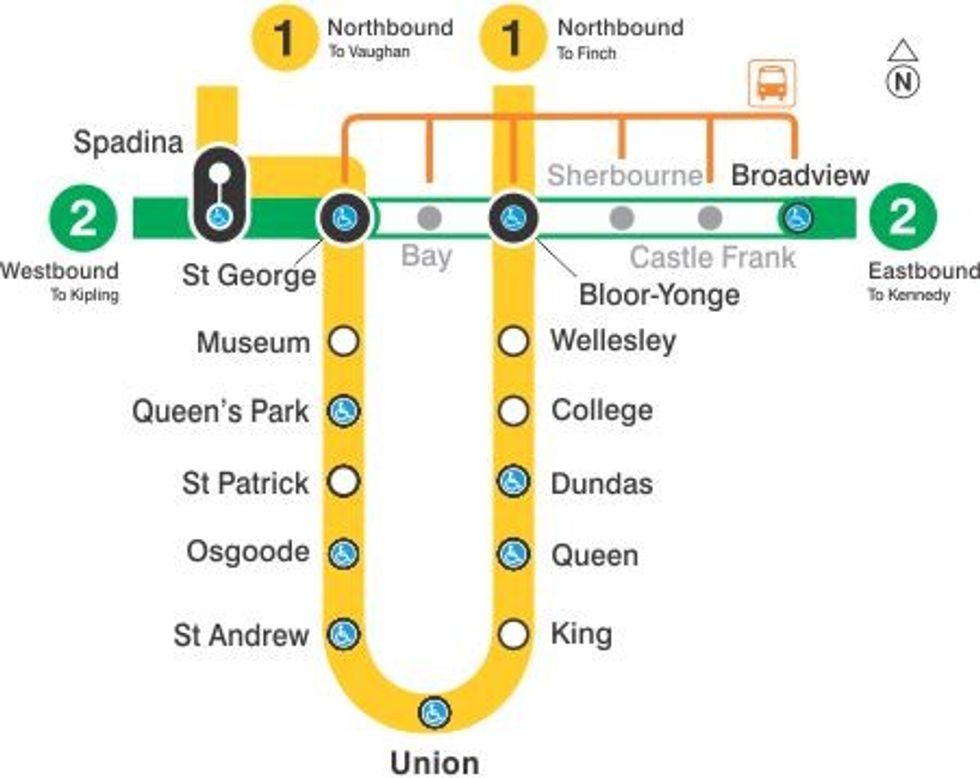 How To Pay
If you're paying with PRESTO during the subway closure just tap your card when you first board the TTC.
If you are transferring from the subway to a shuttle bus or from a shuttle bus to the subway, don't tap your PRESTO card again. Unlike normal subway to bus transfers, shuttle buses do not need a second tap.
Cash and token fares will still be accepted on the shuttle bus, which will get you a transfer onto the subway (and vice versa).
Toronto