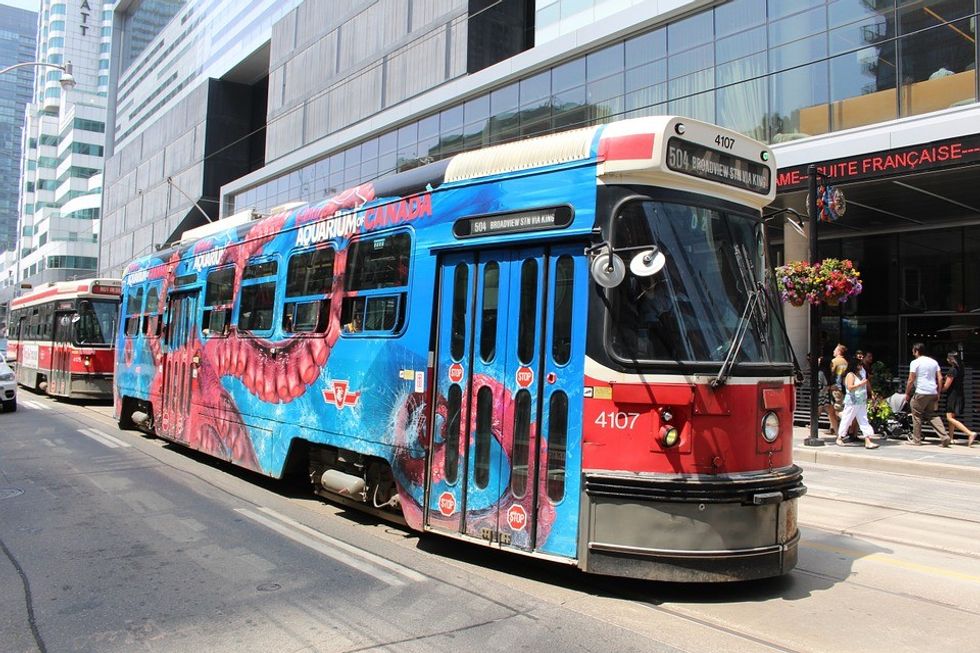 There are some big changes coming to the TTC's popular King streetcar service starting Oct. 7.
---
If you've ever taken the King streetcar from Dundas West Station you'll understand exactly why this change is needed. Currently, at either Broadview or Dundas West, the King streetcar route constantly causes frustration.
There is one King Streetcar, the 504, which runs across the city between Dundas West and Broadview. So a delay near Broadview will cause a short turn all the way on the west end at Dundas West.
In addition, the 514 Cherry Streetcar ALSO runs on King St. It is often mistaken for the King Streetcar since it has a similar route (but not similar enough that it can take you where you need to go).
Confused yet?
Well the TTC is hoping to clarify some things by discontinuing the Cherry route and splitting the King Streetcar route into two shorter routes.
Let's break this down for you: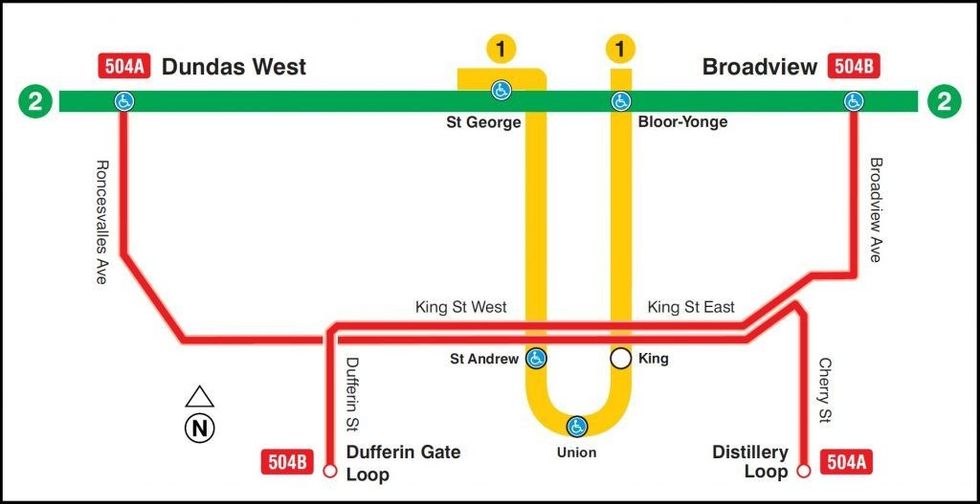 What Branches Will Be Discontinued?
The 514 Cherry service will be discontinued as a standalone route, with service being replaced by the new King routes.
What Are The New Branches?
The TTC says to make its service more reliable, the 504 King route will be split into two branches:
 504A King (Dundas W Station – Distillery) via Roncesvalles Ave., King St. and Cherry St.
504B King (Broadview Station – Dufferin Gate) via Broadview Ave., King St. and Dufferin St.
All streetcars designated as 504 King, with respective A or B branches indicated.
How Will This Change King Streetcars?
The change means the two shorter branches of 504 King will service the King Street Pilot area and reduce the need for short turns.
The hope is that a delay on one end of either branch will be less likely to affect service on the entire route.
Both routes will service King St. between Dufferin and Sumach streets, and both will be served by new accessible low-floor streetcars.
Temporarily, there will be a need to supplement some rush hour service with older streetcars until the TTC receives additional new streetcars in the coming months.
Toronto