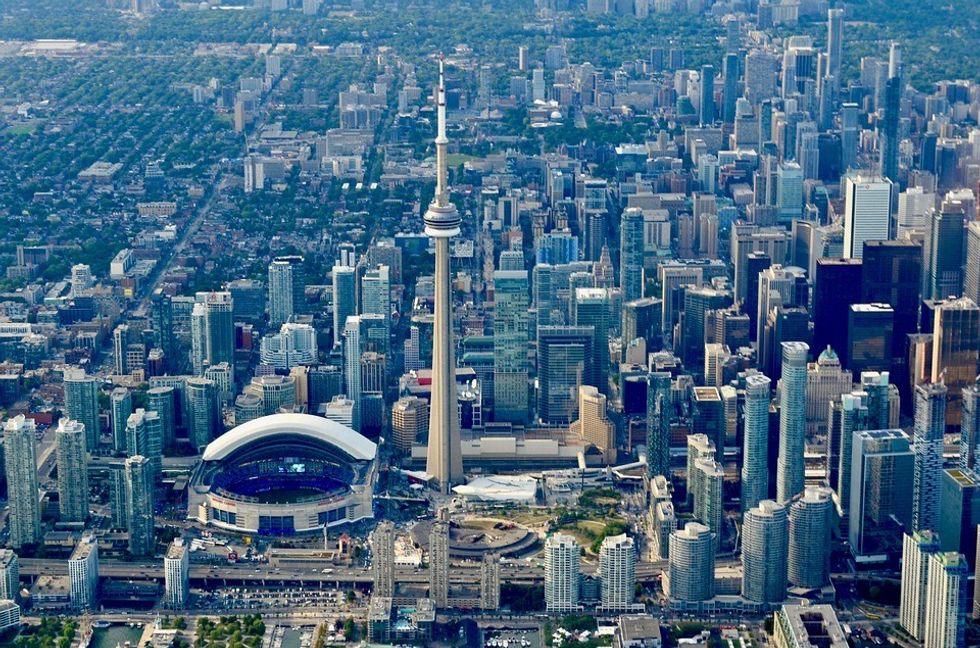 Here's everything you need to keep you in the know …

---
Toronto
When the subway to Vaughan opened last December, the only thing people talked about was the stations. There are six of them, each more spectacular and beautiful than the next.
Storeys has seen some impressive home features in our tenure.
If you've ever been outraged by someone blocking your driveway or stealing your parking spot, you'll be pleased to know the Toronto Police are now accepting parking complaints online.
In the fall of 2022, the Financial District will be adding another tower to the Toronto skyline with a 46-storey office building on Front Street.
Things are looking up for the autumn housing market, with stronger sales and price growth posted throughout the Greater Toronto Area last month.
Dorian Rodrigues exudes the kind of confidence you want in a real estate broker.
Vancouver's "hottest nerd bar," Storm Crow, is now open at the corner of Church and Wellesley and Torontonians are excited to get their geek on.
Toronto road closures, as we move into the cooler months, are starting to look pretty familiar week to week.
It seems as though the TTC subway closures have been organized to alternate between the west and east sides of the city each week to try and annoy only one side of the city at a time.
Canada
According to the Canada Mortgage and Housing Corporation, the country's real estate market will likely moderate over the next two years.
One of the most important measures of Canada's economic health recently started moving in the wrong direction, and every level of government needs to act decisively to turn it around.
Though the use of recreational cannabis was made legal across all Canada last month, dispensaries in Ontario are still waiting to set up shop.
According to a recent study by the Mustel Group and Sotheby's International Realty Canada, 83 per cent of young Canadian families across major metropolitan markets would prefer to own a detached home if money wasn't an issue. But just over half (56 per cent) actually own one.
In a recent report from the Real Estate Board of Greater Vancouver, sales volume for all housing types in Vancouver dipped 34.9 per cent year-over-year.
U.S.A
Forget affordability—the American dream is now a fairy tale for many would-be home buyers.
Based on a new study by Zillow, after years of competitive bidding wars and rising home prices, it might finally be a good time to buy a home in many U.S. markets.
Kylie Jenner and Travis Scott have purchased a home together for $13.45 million, according to multiple reports.
International
If hours upon hours of HGTV binge-watching has taught us anything, it's that pretty much anything can be DIY'd. New deck? Go for it. Updated bathroom? You could have the walk-in shower of your dreams in a weekend's time.
Someone ought to explain the facts of life to the nation's bankers. They're handing out mortgages to people without any apparent understanding that today's home-buying couple is tomorrow's family of three or four.
Oxford Economics says Canada, Australia, Hong Kong and Sweden, are in the midst of 'especially acute' housing dangers that threaten economic activity
Real Estate News