Dorian Rodrigues exudes the kind of confidence you want in a real estate broker.
He is at once knowledgeable, reassuring and optimistic.
---
And though it's not surprising that a broker at PSR would know their GTA facts and figures, and can speak expertly on the future of the industry, that is typically the profile of a seasoned real estate exec.
Yet at just 23 years old, Dorian Rodrigues fits that profile to a T despite being one of the youngest real estate brokers in the city.
You'd have to look back to Rodrigues' early childhood to understand where he gets his preternatural poise.
He grew up in Vaughan, in a spacious, open-concept home that backed on to a beautiful ravine. The Rodrigues family was a tight-knit one, and Dorian was quick to appreciate the comfort and security that a good home can provide.
But Rodrigues also had the room to dream, and his parents encouraged him to doggedly pursue his passions.
As a young man, his passion was sports and he excelled on the ice, playing competitive hockey throughout his teenage years.
"I was always named captain or assistant captain of my teams," recalls Rodrigues, "and it was in those roles that I learned how to lead, how to communicate and how best to support those around me."
When the time came to consider undergraduate studies, Rodrigues knew that he wanted to study business and applied to York University. His time at York helped to feed his entrepreneurial spirit, and he knew that he wanted to work in an industry that employed all of the varied things he was learning in school.
"I had a trainer at the gym whose wife was a broker of record," Rodrigues explains. "He thought that I had the right personality for real estate, and I began to look into it."
Rodrigues made the gutsy decision to go after his license while continuing his studies at York. And by the late spring of 2017, he had a degree in business commerce and a future as a full-time realtor.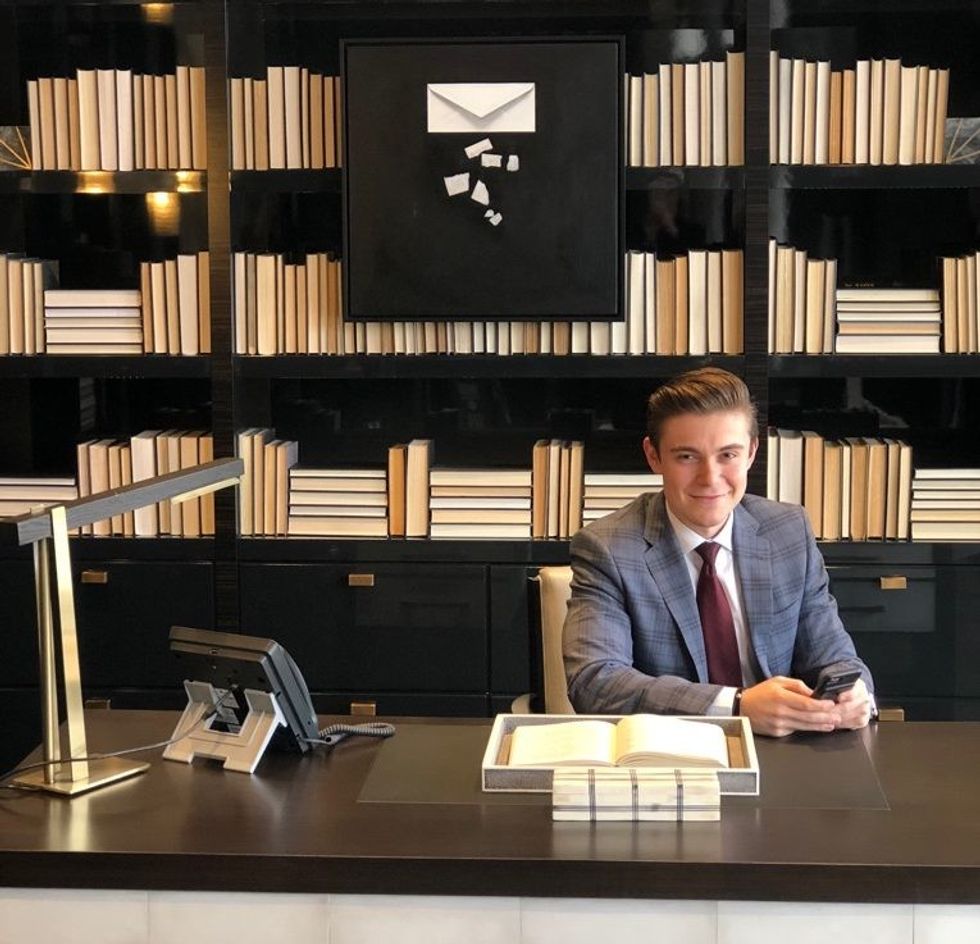 With his broker license in hand, Rodrigues picked the brain of a colleague who thought he'd fit in well at PSR. He described PSR as an agency with strong leadership that values its realtors as individuals. This appealed to Rodrigues' entrepreneurial leanings and his need for mentorship.
"I was first mentored by Jerry Carinci at RE/MAX Kleinburg," notes Rodrigues. "And I learned how valuable it is to have someone show you the ropes. Jordan Grossman afforded me that same welcome when I joined PSR, and he has really helped me to learn the value of the luxury market."
Despite his young age, Rodrigues is gaining the trust of colleagues and clients alike. In fact, Rodrigues' age has been a selling point to those looking for an agent with Internet savvy. He has a large following on Instagram and receives a lot of enquiries via social media.
"I'm very active online," explains Rodrigues, "and that allows prospective clients to get a good sense of me as a human being. But I'm also incredibly hands-on, and I will always choose to engage with my clients and negotiate in person."
The personal touch is key to Rodrigues' relationship with clients. He credits his age for allowing him to be entirely available to them 24/7.
"Because I don't have a wife and kids, I can provide full-time service to my clients at any moment. And in this market, things move so quickly… I just want my clients to know that I am there for them as they plan out their future."
Dorian Rodrigues' future certainly looks promising, as he brings fresh passion and perspective to Toronto's real estate industry.
Industry Profiles