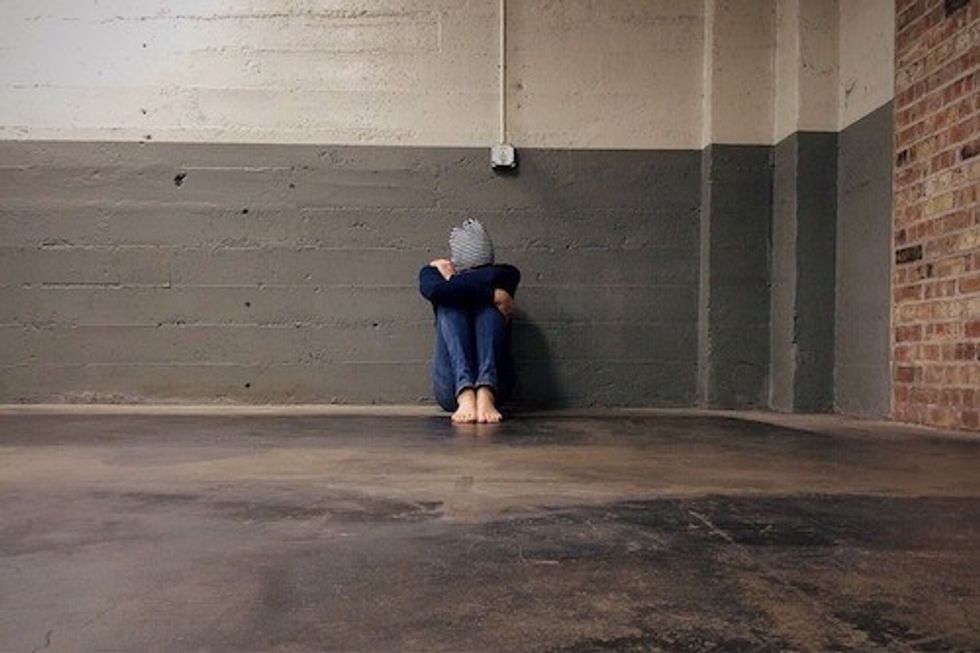 Toronto city council has approved 400 shelter spaces for the homeless amidst a $10-million funding package.
Here's what you may have missed this week in real estate news from Toronto, Canada, the U.S., and around the world.
---
Toronto
Toronto city council approved sweeping measures Wednesday to protect homeless people as winter closes in, including $10 million in funding to add 400 more shelter spaces, but ignored the demands of anti-homeless activists who wanted local armouries opened as soon as possible.
Coun. Joe Mihevc, the city's poverty reduction advocate, introduced a 16-point motion that includes the plans Mayor John Tory unveiled last weekend, which was approved 39-3.
The Toronto Real Estate Board says the number of sales in the Greater Toronto Area in November was slightly higher than the previous month — a positive sign for the industry despite a series of year-over-year declines from last year.
The 7,374 homes sold last month represented a drop of 13.3 per cent from November 2016, but 256 sales over October.
Toronto realtors have begun to make the prices homes are sold for available online, after the Federal Court of Appeal upheld a ruling that keeping the data private is anti-competitive.
Although the Toronto Real Estate Board has vowed to appeal the decision, some companies have already moved full steam ahead by starting to publish the data online.
Canada
A few months ago, we found out that Northern Ontario is looking to recruit tired GTA residents in need of shorter commutes, less traffic and more affordable housing. Now, it looks like the mayor of Saint John, New Brunswick is attempting to lure Toronto and Vancouver residents (and almost certainly 905ers) away from their bustling cities to his neck of the woods.
"Hey Toronto and Vancouver, move to Saint John NB, we have jobs, you can buy a house for well under 200k and our commutes are measured in minutes," wrote Mayor Don Darling in a Facebook post. "Contact me and I will share with you how much I love my city and how much we want you."
Many Canadian real estate buyers will need to adjust the home they were expecting to buy, due to B-20. Numbers from Mortgage Pros Canada (MPC), the industry lobby representing mortgage brokers, gives us insights on the impact of B-20 stress tests landing next month.
The majority of people will only have to adjust expectations on how much they can spend. However, their estimates confirm a good chunk of people will no longer pursue buying.
Greater Moncton in New Brunswick and Vancouver, British Columbia, have the highest and lowest property taxes, respectively, according to James D. Fraser, partner at Lawson Lundell, a law firm in Vancouver.
But that doesn't necessarily mean they charge the highest or lowest taxes, said Mr. Fraser, citing research from tax professionals at Altus Group and Burgess Cawley Sullivan & Associates, both in Vancouver, based on information by Altus, the Canadian Real Estate Association, REALPac investment real estate association and municipal websites.
USA
BERKELEY, Calif. — The house at 1310 Haskell Street does not look worthy of a bitter neighborhood war. The roof is rotting, the paint is chipping, and while the lot is long and spacious, the backyard has little beyond overgrown weeds and a garage sprouting moss.
The owner was known for hoarding junk and feeding cats, and when she died three years ago the neighbors assumed that whoever bought the house would be doing a lot of work. But when the buyer turned out to be a developer, and when that developer floated a proposal to raze the building and replace it with a trio of small homes, the neighborhood erupted in protest.
President Trump announced Wednesday that the United States formally recognized Jerusalem as the capital of Israel and that he intends to move the U.S. Embassy in Israel from Tel Aviv to Jerusalem. The decision has numerous important symbolic implications for the Middle East peace process.
But in a city where land rights are often controversial, moving the embassy to Jerusalem is also a practical problem, too: Where exactly would this new embassy go? Trump, a real estate mogul-turned-world leader, may soon discover that finding a location for a new embassy is no easy task. Although the White House has suggested the embassy could be moved within three to four years, some think that that time frame is unrealistic.
According to Zillow, rising U.S. housing rents are eating up an increasingly large share of American incomes, costing the typical renter $2,000 per year.
Currently, the median U.S. rental requires 29.1 percent of the median monthly income. However, in the years leading up to the housing bubble, renters spent just 25.8 percent of their income on housing. That means renters are spending $1,957 more on rent in 2017 than they would be if the percentage had remained the same.
International
According to JLL, for the second consecutive year, Hong Kong's Central commands the world's most expensive premium office rent, at an average of $323 per sq. ft per annum (about HKD210 per sq. ft per month). On the other hand, the city offers the world's steepest rental discounts in non-core business districts, thus providing office space at lower rental levels, which helps to maintain its competitiveness.
JLL's latest Premium Office Rent Tracker (PORT) reveals that the market with the most expensive premium office rent in the world is Central in Hong Kong, followed by New York's Midtown, London's West End, Beijing's Finance Street and Silicon Valley in California. Seven out of the ten most expensive office space cities in world are in Asia Pacific. Chinese cities now account for half of top 10 premium office locations.
House prices in key cities around the globe increased by 5.1% in the 12 months to September 2017, down from 6.3% in the second quarter of the year and the lowest rate of annual growth since the start of 2016.
While the figures from the Knight Frank quarter three global house price index show that prices increased year on year in 88% of the countries tracked, almost half saw their rate of growth decline compared with the previous quarter.
Real Estate News