Condos
East vs West: How Condo Buyers Differ in Toronto and Vancouver
Canada's residential real estate sector is always a topic of intrigue, and when you throw a bit of friendly major-city competition into the mix, the subject gets even spicier.
This perspective is shared by many a realty insider, and the team at Baker Real Estate Incorporated is no exception. According to Baker — and the newly-introduced BakerWest — the country's pre-construction market is particularly unique because within it, buyers' longer-term hopes and expectations are reflected.
In essence, as a future resident selects their layout, countertop, shower-head, fixtures, and the like, they're "envisioning their future life — and all that entails." And according to Baker, the choices buyers make, whether they're end-users or investors, "are as diverse as their dreams."
Baker boasts a dominant presence in Canada's three largest urban markets — Toronto, Vancouver, and Montreal — and considering a little Toronto vs Vancouver rivalry is endlessly in fashion, the team opted to take an informal look at how preferences differ from region to region. (Don't worry, Montreal: Your turn is coming soon!)
Without any further ado, here's how condo buyers compare in Toronto vs. Vancouver:
High Rise or Low?
In Toronto — Canada's largest city — high-rises soaring 60 storeys and higher are not unusual. (Baker recently sold out a 67-storey building in Mississauga, in fact.)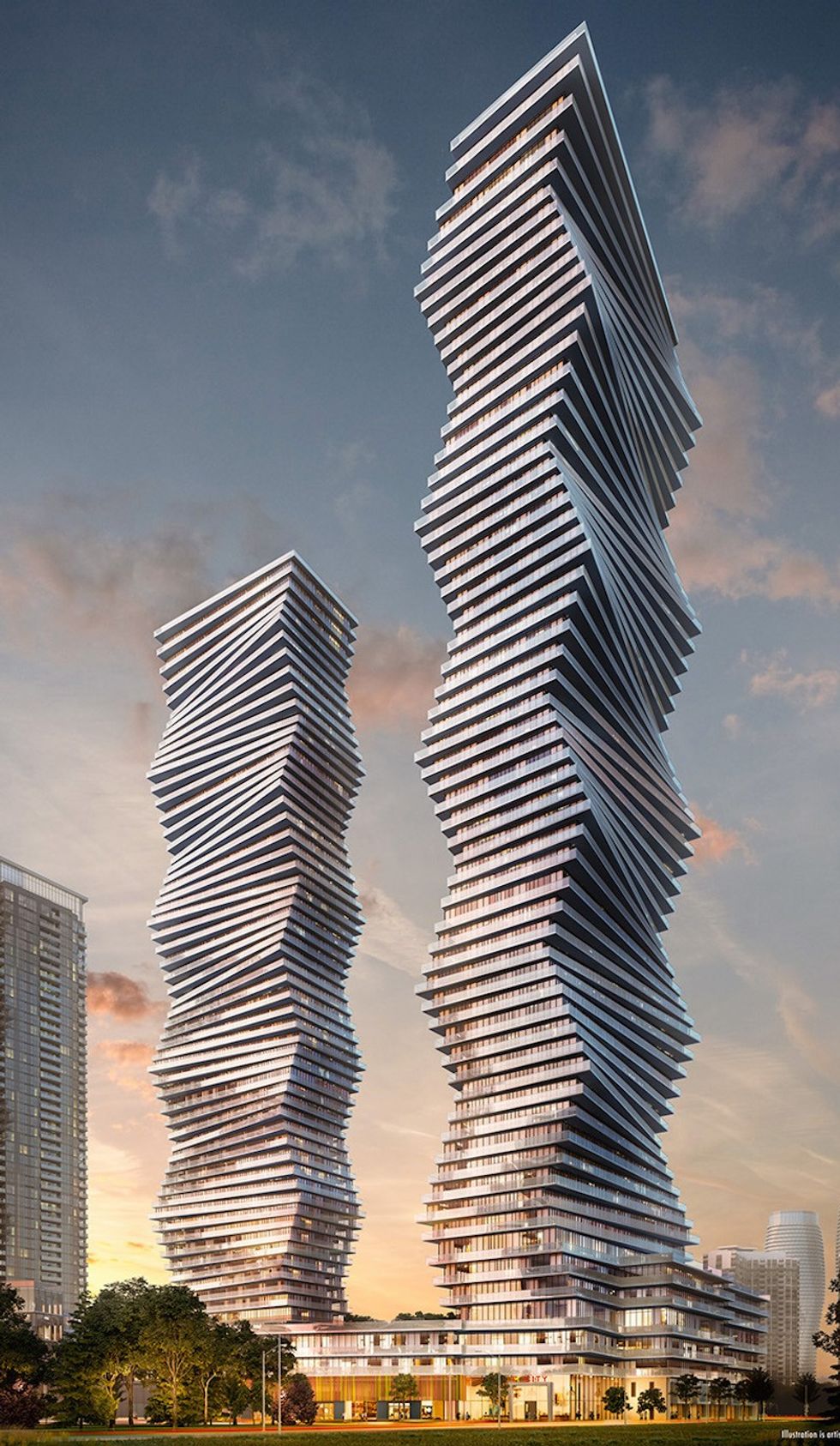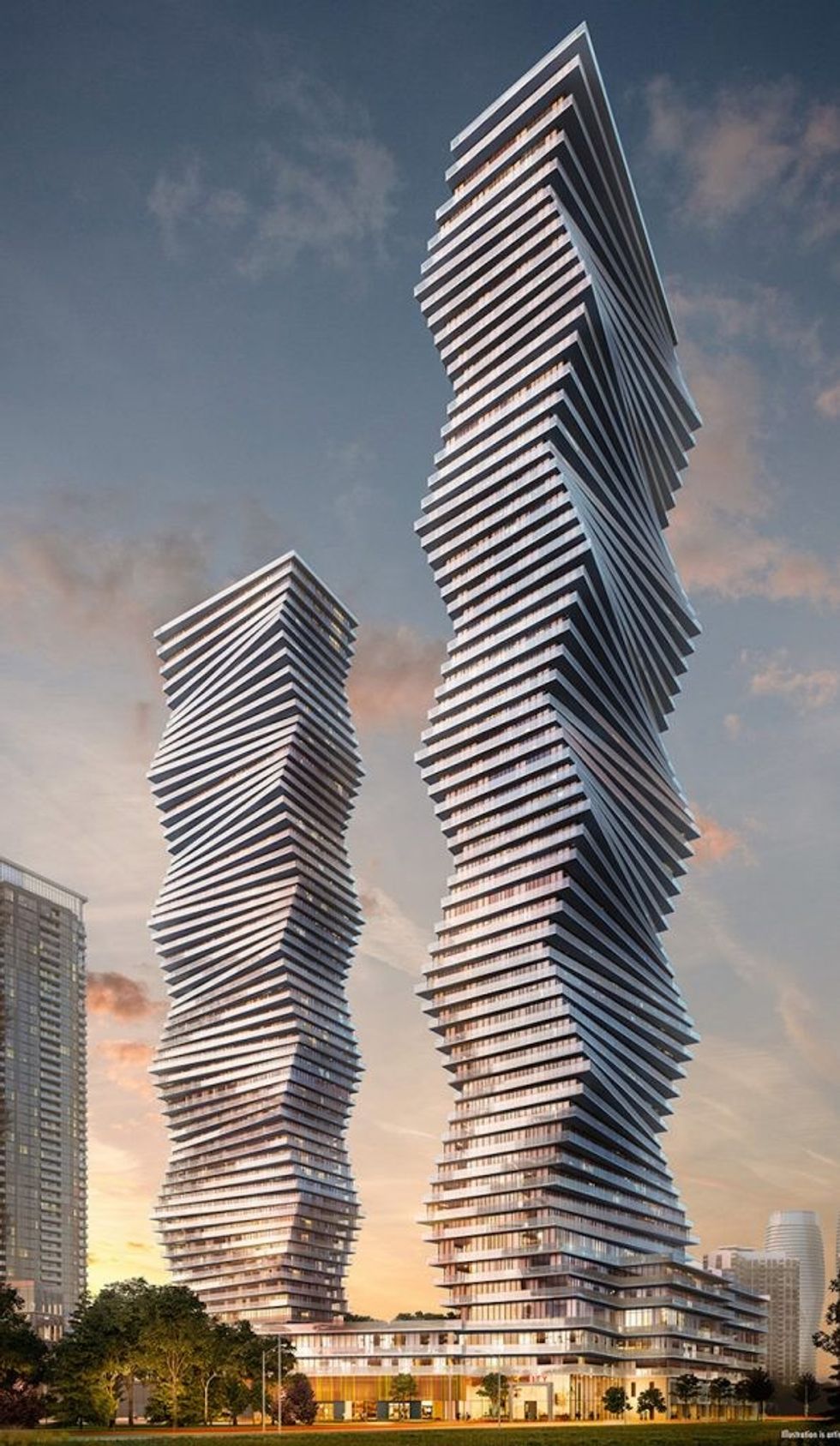 This considered, investors are leaning into purchasing those high-rise units, while end-users show a preference for low-rise spots.
In Vancouver, meanwhile, BakerWest reports it's townhomes that are particularly on trend and the most sought after right now, with single family and subdivision build-lots also being in hot demand, and high-rises warming up for both end-users and investors.
Location
In Toronto, the core of downtown is waking up and already beginning to thrive once again, much like New York, London, and other urban centres. Baker reports that as people return to their offices (and their social lives), many are "determined to make up for lost time," which is reflected in sales data.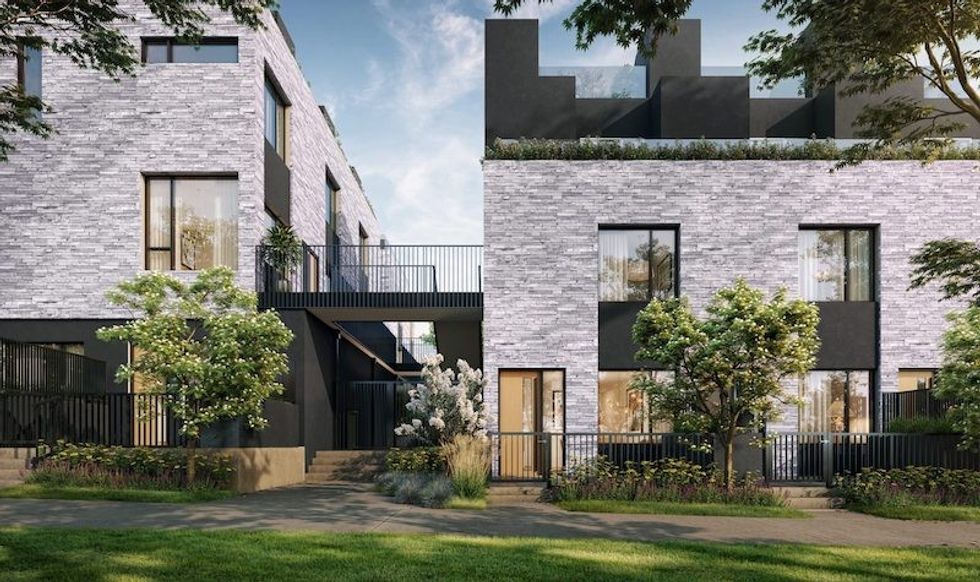 Vancouver is seeing its high-rise developments in Burnaby, Surrey, and Coquitlam draw major demand. Meanwhile, the aforementioned townhome popularity is particularly booming in Vancouver West.
Who's Buying?
In Toronto, Baker reports an influx of first-time buyers of varying ages purchasing new-construction condos, as it's their most affordable entry point in a city where real estate prices just keep on rising. What's more, there's still "tremendous investor strength" in the 30-50-year-old age demographic, and Baby Boomers are continuing to "right size."
Vancouver's demand is being propelled by a "broad spectrum" of buyers, including first-time home buyers and investors capitalizing on historical low interest rates, and returning Canadians and new immigrants, BakerWest reports. It's expected this trend will gather momentum as borders re-open later this year, and into 2022.
Downsizing or First-Time Buying?
In Toronto, Baker is seeing fewer people downsizing because of the current global state. But, "there is a surge of asset class purchasers, as well as first-time homebuyers," who are reportedly taking advantage of low interest rates and buying what they can afford, before they're priced out of the market.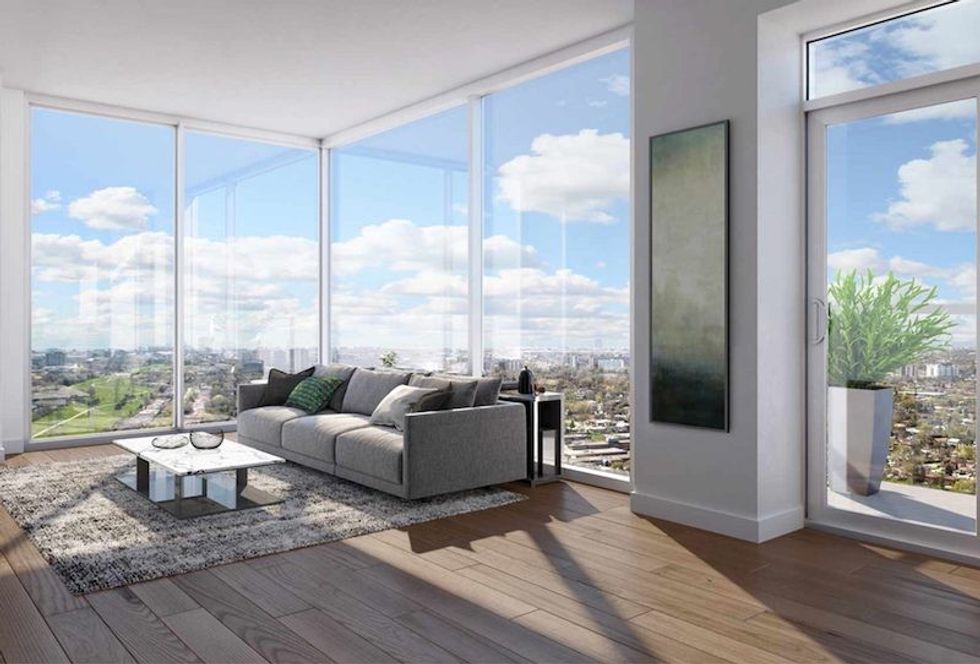 Vancouver, meanwhile, is experiencing a lot of "right-sizing," BakerWest says, while end-users show demand for larger units. "Investors and first-time buyers are bullish on the smaller units."
Hottest Kitchen and Bathroom Trends
The hottest Toronto kitchen trends are reportedly integrated appliances and islands with enough space for seating, potentially replacing dining tables.
Vancouver buyers are also seeking integrated appliances, but on the west coast, they want those alongside "design infusion" (blends of different cultural design styles), plus smart storage or increased storage options.
Those buying in Toronto tend to prefer bathrooms with separate shower stalls, stone finishes, storage, and heat-recovery ventilation systems.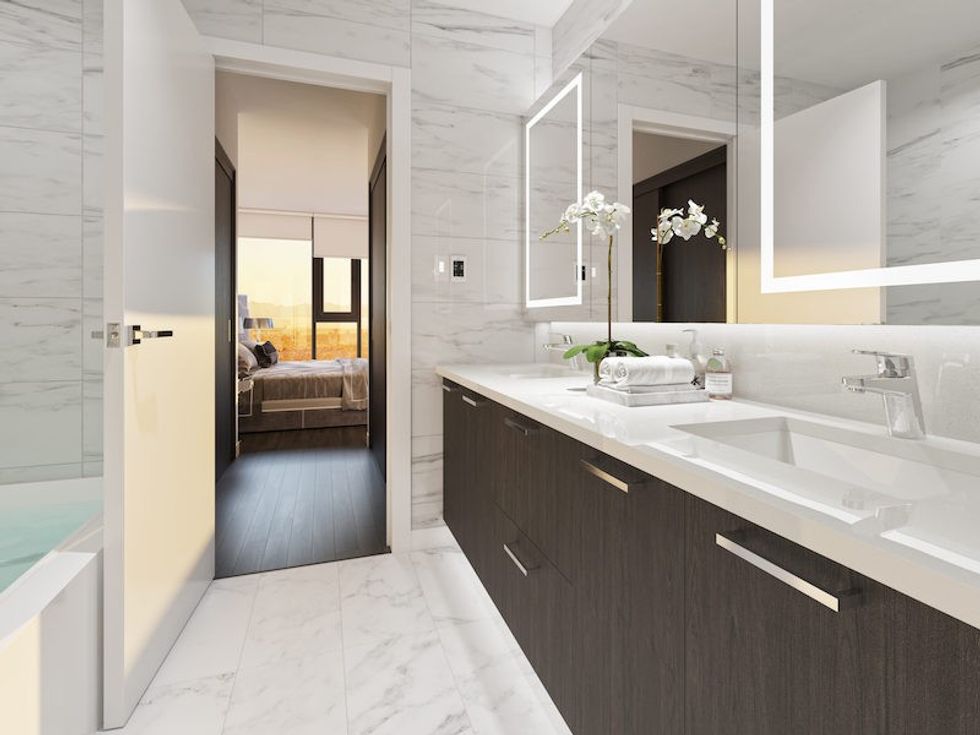 Bathrooms in Vancouver boast more appeal when they're complete with heated floors, suspended vanities, and halo lighting.
Top In-Suite Must-Haves
In Toronto, buyers reportedly prioritize these features:
A den or flex space (but you already knew that)
Smart technology
A media or desk nook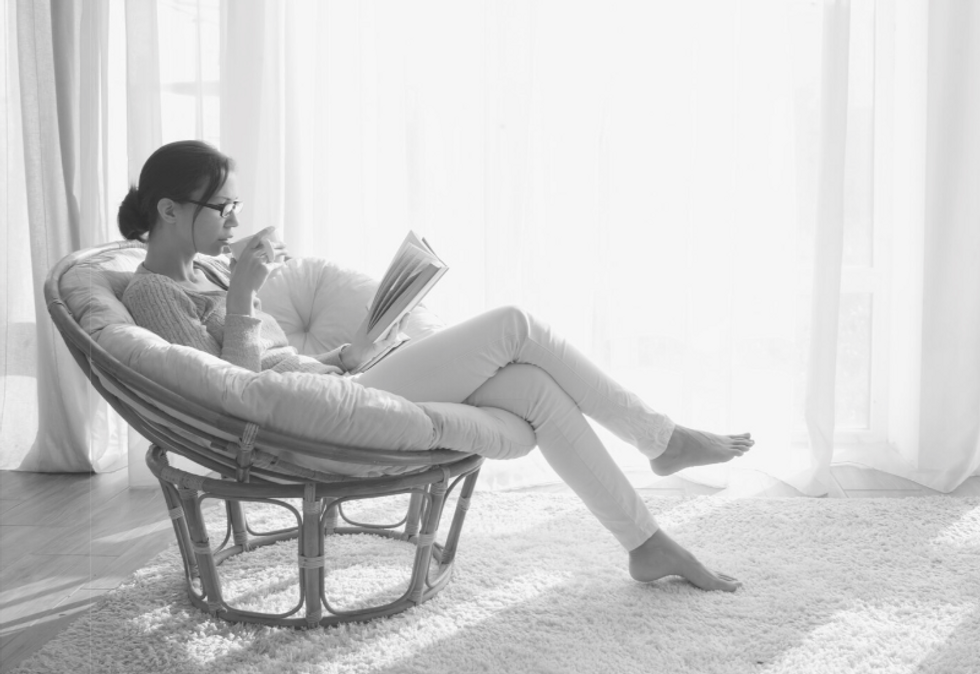 In Vancouver, the preferred details are:
Climate control
Wellness features such as air and water purification
Enclosed/heated balconies and outdoor space in general
Top Building Must-Haves
Toronto:
Walkability (proximity to neighbourhood amenities)
Party room
Electric car chargers
Parcel rooms
Vancouver:
Bike parking
Walkability to services
Fitness facilities
Birds-Eye View
Speaking to both Toronto-buyers and those seeking a home on the west coast, Baker's team offers a few final words.
In Toronto, Baker has noticed many developments opting to provide units without private outdoor space, leaning instead into communal outdoor areas to meet residents' fresh-air needs.
In cases where a suite does have a balcony, however, buyers tend to prefer they're built directly off the main living space. What's more, Baker reports "with the current social climate," (being minimal, that is,) residents have shown an increased interest in garden boxes and greenery, whether that's on their personal balcony or within a shared outdoor space.
Perhaps unsurprisingly, poolside cabanas are also reported to be increasingly popular. And upping the ante indoors, the added feature of a den commands a premium price per square foot.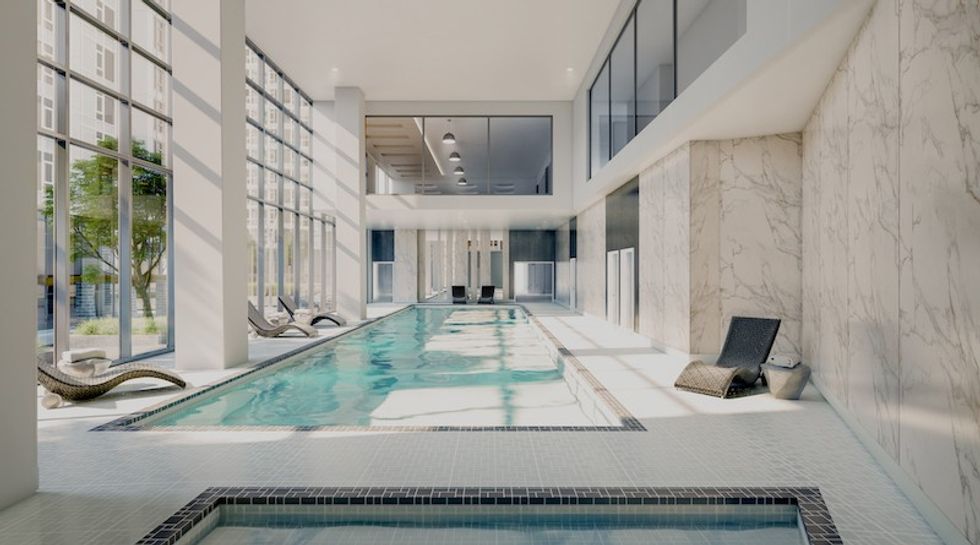 In Vancouver, BakerWest emphasizes functionality in design as a major driver for all spaces on the market right now. Along those lines, major attention is paid to "design aesthetics," alongside the cutting-edge work of world-renowned architects and interior design teams."
Typical buyers are very well-informed and do [their] own research before purchasing," BakerWest says of those in Vancouver.
---
This article was produced in partnership with STOREYS Custom Studio.