Oxford Properties Group has dreamed up one of the biggest real estate projects Toronto — nay Canada — has ever seen.
The real estate firm, which is an arm of OMERS, revealed its $3.5 billion development plans on Wednesday. Their project, called Union Park, takes up four acres of land at Front St. W. and John St., just north of the Rogers Centre and the CN Tower. There, they plan to add four mixed-use towers to Toronto's skyline.
---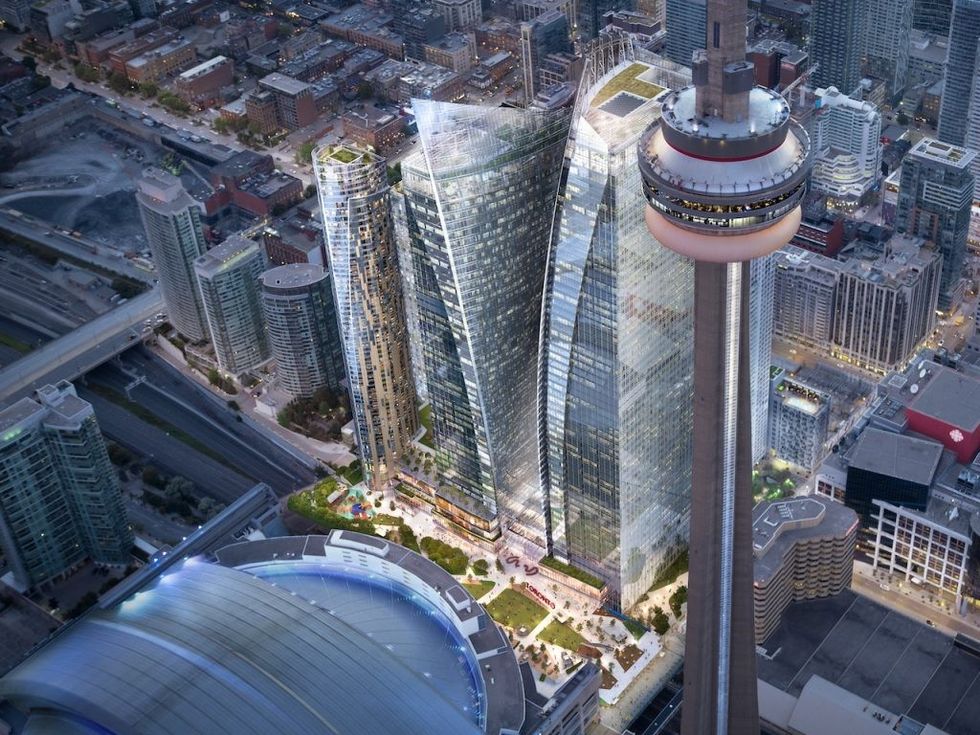 Renderings courtesy of Oxford Properties Group
Together, the buildings will be a whopping 4.3-million sq. ft. Two will be office towers of 58 and 48 storeys, while the other two will be residential. The latter will include roughly 800 rental units ranging from one to three beds, a daycare, and 200,000 sq. ft. of retail space. 
"Our goal at Oxford is to connect people to exceptional places, so we are creating an ambitious project that adds to Toronto's ongoing evolution as a world-class city to live and work in," Eric Plesman, Oxford's executive vice president for North America, told CBC.
In addition to the four towers, Oxford plans to transform two acres of the development land into public space, the Toronto Star reports. This includes an urban park above a rail corridor that stretches between Blue Jays Way and the John Street Bridge.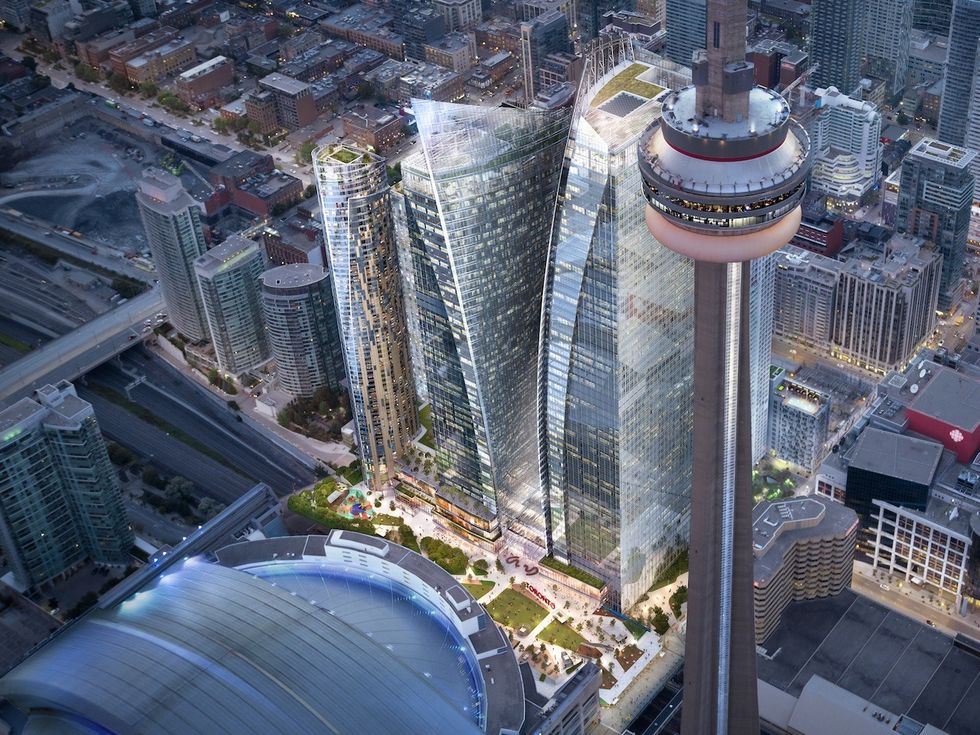 "The new park is a unique opportunity to create a true city-building project that benefits our city for generations to come," Oxford's head of development, Mark Cote, said. "It perfectly complements the City's own Rail Deck Park plansby expanding it to the east and, together, we can create a landmark communal space for Torontonians and visitors from around the world to enjoy."
Considering the scope of the development, Oxford says the project could create 22,000 construction jobs, Bloomberg News reports. 
But project plans are still "at a very early stage," Cote noted. Oxford has only just begun the public engagement process for the development. They will work with key stakeholders and landowners to bring the development plans to fruition. 
According to Carlo Timpano, Oxford's vice president of development, the company aims to start construction in 2023.
Future Developments