Dufferin Grove Park has become a popular community hubspot, but it's aging facilities won't last forever. That's why the beloved greenspace is getting a major makeover .
Renovations will transform the facilities in the park's northwest corner. That includes improving and upgrading the outdoor ice rink, clubhouse, and plaza.
---
The City of Toronto is " working with the community to create a vision that retains the existing and provides new opportunities for community programs."
The project was first proposed by Toronto Parks, Forestry, and Recreation in late 2016, BlogTO reports. The city then began collecting feedback from the community in order to determine the park's needs. They found that the popular ice rink and clubhouse has been around for 25 and 26 years, respectively, but have not received any upgrades in that time period.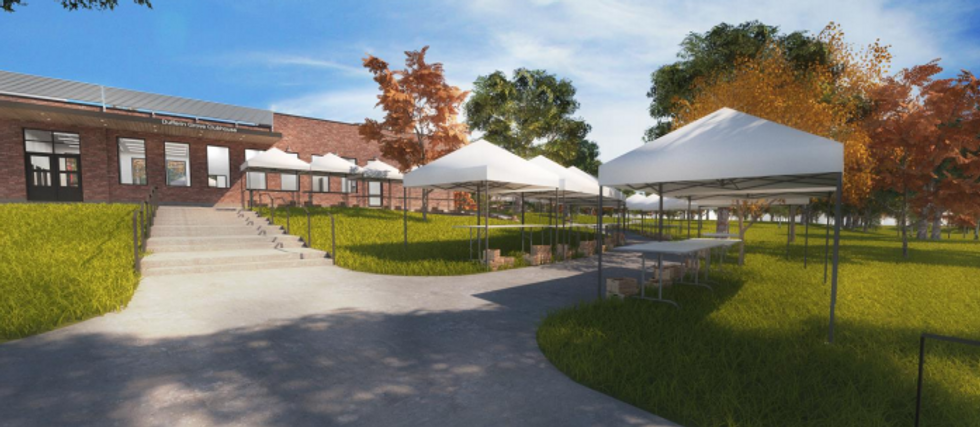 Renderings courtesy of the City of Toronto
The clubhouse, in particular, is used to support a number of well-known community programs , such as Friday Night Suppers, the Farmers' Market, and the Cobb Café. That's why it will be getting a new commercial kitchen/baking area, more public washrooms and a snack bar. A large multi-purpose room that can host up to 15 vendors will also be added.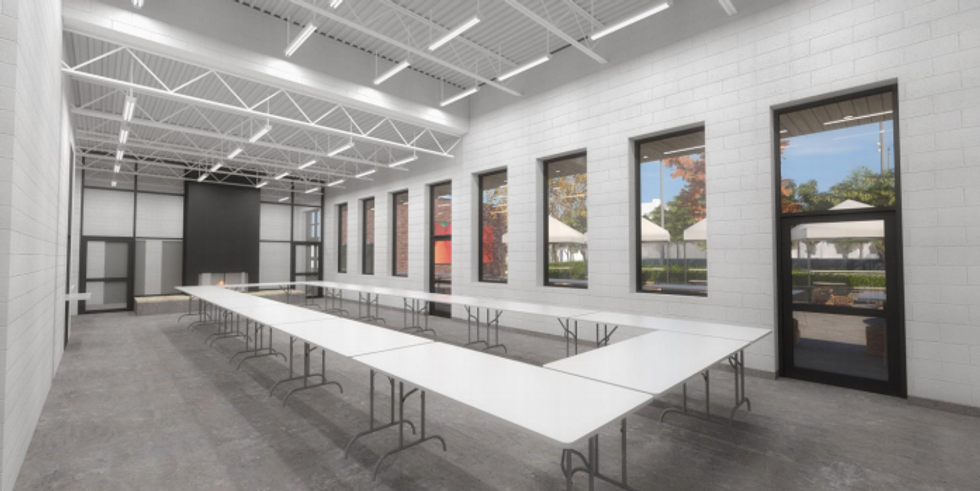 The ice rink will have new additions, too. This includes a new refrigeration facility and skating rental booth.
The project is now in its design phase, which will continue until September. Construction isn't scheduled to take place until February of next year, but all renovations should be completed by December 2021.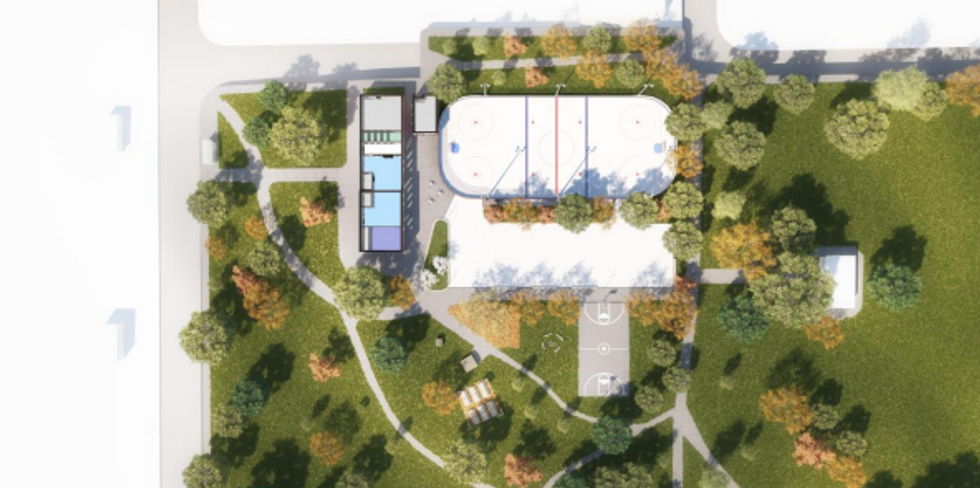 One of the layout options for the new facilities.
The City of Toronto has a number of renovations in the works at various sites, including a makeover for Fairview Mall . But what makes Dufferin Grove's so special is that the project truly holds the community at its heart.
" The project will need to ensure that the community spirit of the park is not disturbed, and that the park maintains its unique feel and sense of community ," said the Dufferin Grove Northwest Revitalization site.
"Improving accessibility of the clubhouse and northwest corner, improving the use of existing clubhouse space, improving to the kitchen's functionality and the potential addition of additional storage or community space are all concepts that are proposed by the City and maintain the spirit of inclusiveness and community that are special to Dufferin Grove Park."
Toronto