At a time when Toronto's condo market is experiencing a resurgence, realtors are getting creative in an effort to get more eyes on their listings.
---
This includes local realtor Sam Ghamsari, who recently made a clever parody video based on Netflix's hit series You to help sell his latest listing -- a spacious 1,400 square foot loft at 90 Sumach Street.
Located in Corktown, 90 Sumach Street was formally a CBC prop and lighting warehouse before it was converted into lofts in 1998.
After knowing the history of the building and spending time binge-watching the show, Ghamsari explained to STOREYS that he was inspired to get a bit more creative with the listing.
READ: TikTok Video Perfectly Captures Current Real Estate Market Madness
"I felt like this was the right fit because of the history of the building itself. It's a historic CBC warehouse, and I thought to myself, 'how could I twist this?' I binged the show with my girlfriend and while watching the show I began to think about how I could canvas this," said Ghamsari.
In the video, there's no shortage of references to the show, with the realtor acting like You's main character Joe Goldberg, while having similar music playing and speaking to/referencing the loft as if he's stalking it... a trademark of Goldberg's.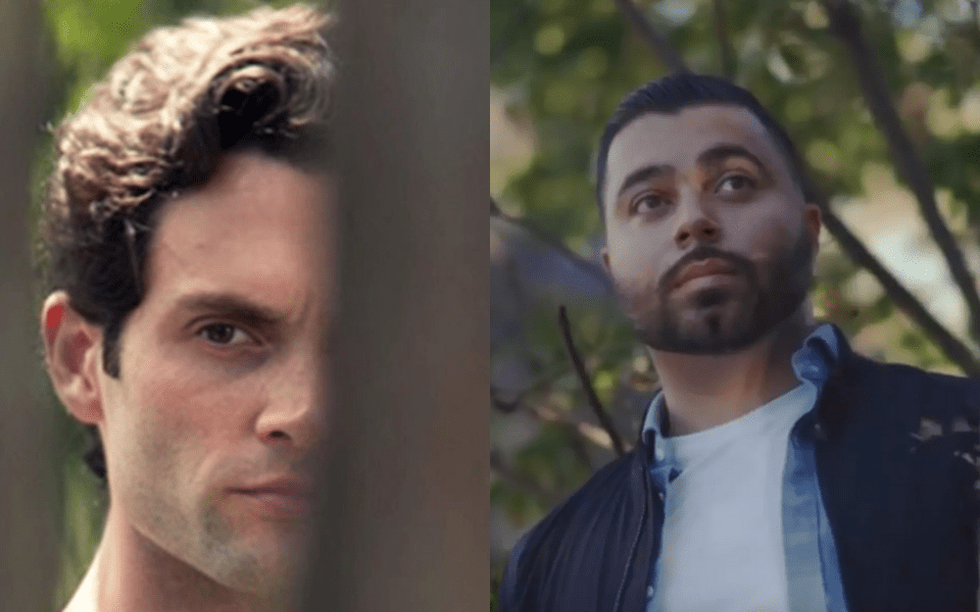 While this is the first time Ghamsari has made a parody video to showcase a listing, he told STOREYS that he has strong video editing skills and likes to do more than just post listing photo tours.
"I make a lot of [Instagram] Reels, but I've never done anything quite like this before... you know, nothing cinematic or with angles," said Ghamsari.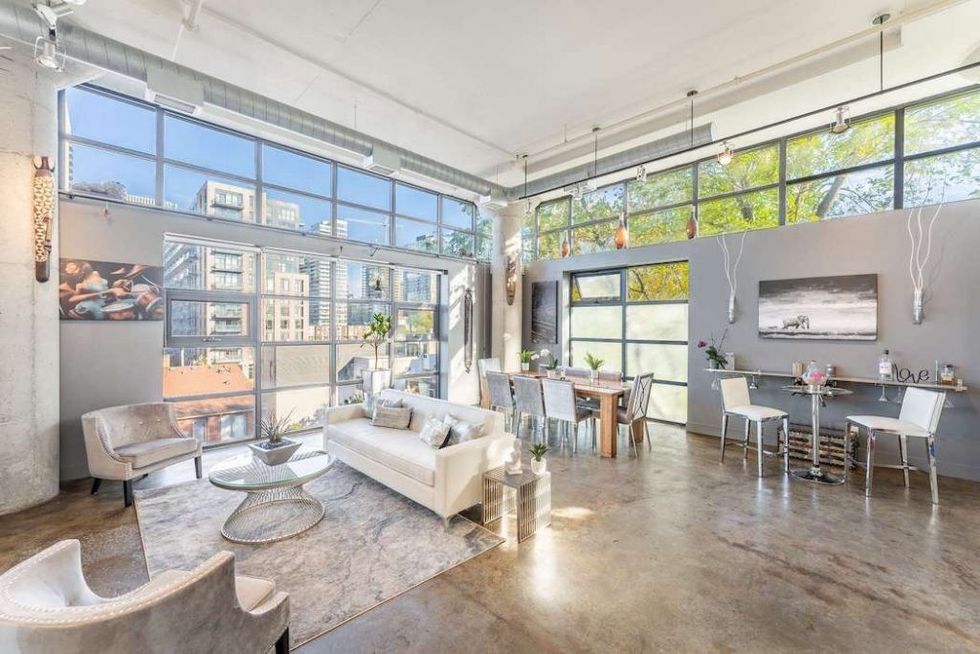 412 - 90 Sumach Street
In Toronto's fast-paced and competitive real estate market, offering prospective buyers more than just a slideshow of cookie-cutter interior shots definitely seems like a sure-fire way to get more eyes on a listing.
Of course, having a one-of-a-kind listing like 90 Sumach definitely makes things easier. The two-bedroom hard loft features grand pillars, 14-foot ceilings, unobstructed corner views, and the rare opportunity to build your own second-floor addition.
412 - 90 Sumach Street
Based on the feedback Ghamsari has received from his video, it's safe to say this isn't the last time we'll be seeing the realtor's creative side.
After the video went live, Ghamsari said two agents came to view the listing after seeing it on Instagram. Subsequently, the loft sold firm for $150,000 over the $1,199,900 asking price on Monday evening.
"I think overall people were happy with it," said Ghamsari, who added, "I swear by my marketing strategy for my listings and if I have to get more eyes on a unique listing, I'll 110-percent do this again."
You can watch the full video below.
Real Estate News