---
After months of fierce competition and a flurry of activity, Toronto's once feverish real estate market is finally starting to show signs of slowing down.
Following 2020's record-setting year for real estate, 2021 started exceptionally strong -- both on a local and national level -- as hopeful homebuyers regained confidence in the housing market after months of uncertainty amid the pandemic.
While demand returned to pre-covid levels, housing stock remained low, leading to steadily rising housing costs that continue to leave many buyers priced out of Toronto's market. Subsequently, offer fatigue, buyer frustration, and a lessening of urgency to purchase amid the pandemic have taken hold.
As such, Toronto home sales dropped for the second straight month in May, as both buyers and sellers appeared to pull back from the frenzied pace that has made the housing market among the hottest in the country over the past 12 months.
READ: Is Housing Finally Taking a Back Seat? National Data Continues to Show Signs of Moderation
According to the latest data, there were 11,951 home resales in the Toronto area last month, which was above the 10-year average for May but 12.5% lower than April and 23.6% lower than the record-setting month of March from the Toronto Regional Real Estate Board (TRREB).
Despite the ebb in sales over the last two months, market conditions remained tight enough to push the average selling price to a record of $1,108,453 in May.
The board says May's sales were more than double those recorded a year prior -- when the world was still just in the second full month of the pandemic. However, May 2021 sales were below the May 2016 record of 12,789. Often, May is the strongest sales month in any given year; however, 2021 results "bucked" this trend, with sales for the month below the 15,646 deals reported during the housing market peak in March.
While the monthly data alone does indicate a slowdown, local realtors and industry professionals have also started to notice a slack in demand, further confirming what the numbers suggest.
John Pasalis, President at Realosophy Realty, has described the current state of Toronto's housing market as "very slow and sluggish" considering it holds just one month of inventory.
This means that people actively looking to purchase a home continue to face a lot of competition from other buyers, which results in firm upward pressure on selling prices.
Joshua Bennett, a broker for PSR, says he started to notice the change in April and May. He told STOREYS while he still has several buyers right now, finding the right product lately has been challenging.
"I'm finding agents are not holding back offers as much unless the product is really unique," said Bennett.
Dorian Rodrigues, also a broker for PSR, echoed a similar statement and said while homes are still selling, he's seeing fewer offers than what he was seeing during the market's peak.
"The market is still strong, but there is an adjustment with the strategy behind pricing the homes, as opposed to just holding back offers for a bidding war. I believe this will be carried out throughout the summer until the fall, where we typically see an increase in demand and activity," explained Rodrigues.
READ: Toronto Housing Market Activity Continues to Cool, But Prices Hit All-Time High
Alex Hood, a real estate agent at Strata.ca, told STOREYS he has started to notice fewer offers on properties with offer dates listed below market value. At the same time, he's also seen some more room for negotiation between buyers and sellers on properties listed at current market value.
"As the market peaked, I had some buyers who were either priced out or who had stepped back as the competition became too taxing. But with news of the market cooling, I am seeing buyers interested in reentering the market," explained Hood.
"As for sellers, they are still feeling some uncertainty on whether to list. I'm seeing this even among sellers who were originally intrigued by the spike in sales earlier this year.  But as more buyers reenter the pool, I can see competition potentially rising again."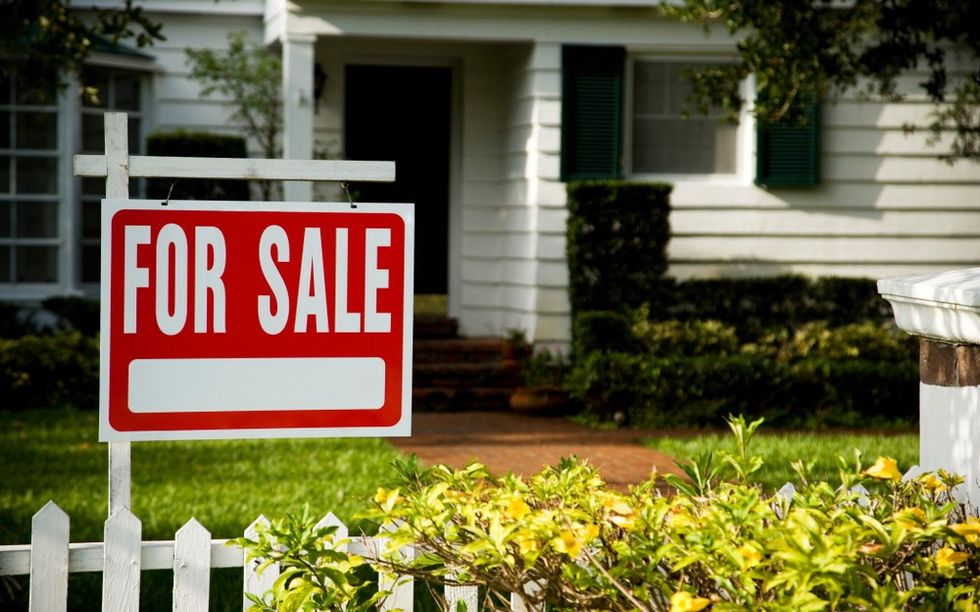 Shutterstock
Yet, as the demand for ground-level homes cools and prices continue to rise, Toronto's condo market appears to be reaping the benefits.
"The Toronto real estate market has seen a slight slowdown over the past couple of weeks. Although new benchmark prices have been set, we have been seeing less offers on properties that would have received dozens of offers prior. On another note, we have also seen condo sales up quite significantly," Zain Jafrey, a real estate agent with Re/Max Impact, told STOREYS.
"As the city begins to re-open, many are looking at condos as a suitable living option. Both the condo rental market, and the condo sales market have seen a significant change year-over-year in terms of activity, and a dramatic change of inventory over the last couple of months," said Jafrey.
Even though the market is undoubtedly showing signs of cooling, prices would need to stabilize to see the market rebalance. But as RBC economist Robert Hogue has pointed out, Canadian home prices have yet to hit their peak.
Some measures have been introduced more recently to help ease the market, including tightening the mortgage stress test requirements, which may help limit the number of people entering the housing market and ultimately help lower housing prices.
However, as immunization rates continue to rise, and with the re-opening of the border; the anticipated increase in immigration; and the return to the office on the horizon, it's likely that demand will back up again.
"It will be interesting to see what impacts this has on our market as we head towards the second half of 2021," added Jafrey.
Real Estate News