With summer fast approaching, it's not just the draw of the lake that makes Toronto's waterfront an attractive place to be.
---
Not only are the views unbeatable, but the activities are endless. It also happens that Toronto's waterfront is somewhat of a bargain where property prices are concerned, especially when it comes to buying a houseboat.
As it stands, the average price for a home in Toronto is $1,116,736, which is just slightly higher than the GTA average of $1,104,098 -- both are record highs.
READ: Baby Point Beauty Brings Cottage Country Vibes to the City
If you're a homebuyer that feels priced out of the city, and you're open to getting creative with how you spend your money, you could consider foregoing living on actual land and setting up your abode on the water.
Denise Doucet, a sales representative for Royal LePage, who specializes in floating homes, told STOREYS that a houseboats are a great alternative to ground-level dwellings as they are priced well under the average price of Toronto-based homes.
"The view is incredible and ever-changing, the city noise is almost non-existing, there are no city lights, and the night sky is filled with stars," said Doucet.
Beyond the charm of living on the water, Doucet says houseboat residents also have access to a multitude of activities at their doorstep including kayaking, paddleboarding, canoeing, ice skating in the winter, feeding the ducks and swans, and having a morning coffee while you watch the sunrise, or a glass of wine while the sun sets -- with no building or plans for a new building in the way.
Sure, houseboat living might not be for everyone, but we're here to share with you a few charming floating homes that come with unbeatable price points. So, if you've ever dreamed of floating blissfully through life on top of the water, now just might be your chance.
E-31 - 7 Brimley Road South
Specs:
Price: $339,000
Taxes: $700 /yr
Size:  0-499-sq.ft
Bedrooms: 1+ den
Bathrooms: 1
Located in Bluffer's Park Marina in Scarborough, this floating abode is perfect for a couple or someone who wants to live on their own in the heart of nature.
The charming houseboat boasts all the comforts of a condo, including updated flooring and windows, ample closet space, a bright and open kitchen with a breakfast bar, and even space for an office nook.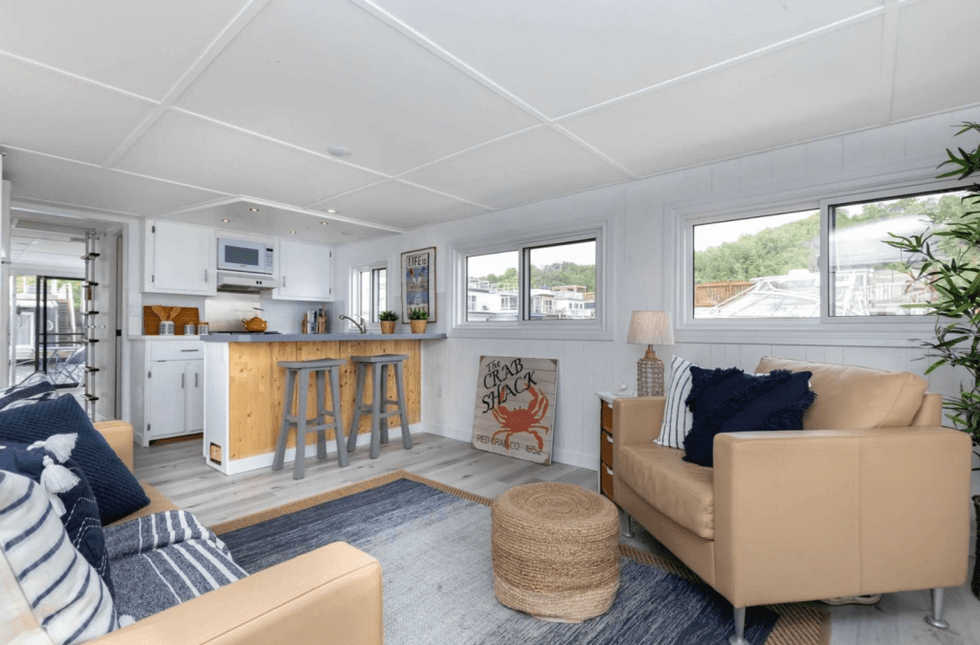 E-31 - 7 Brimley Road South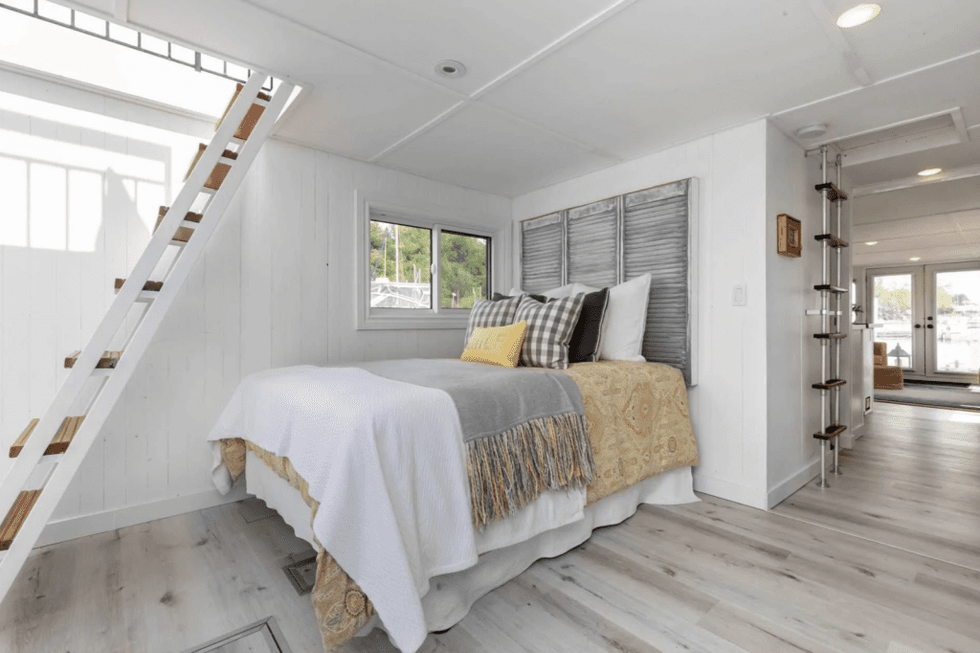 E-31 - 7 Brimley Road South
Equipped with a large sliding glass patio door and plenty of windows, which can be opened to let in the lake breeze, this floating home feels welcoming and open.
There are also front and rear-facing decks overlooking the water, while a spacious rooftop serves as an ideal spot to enjoy the sunshine and the lake views.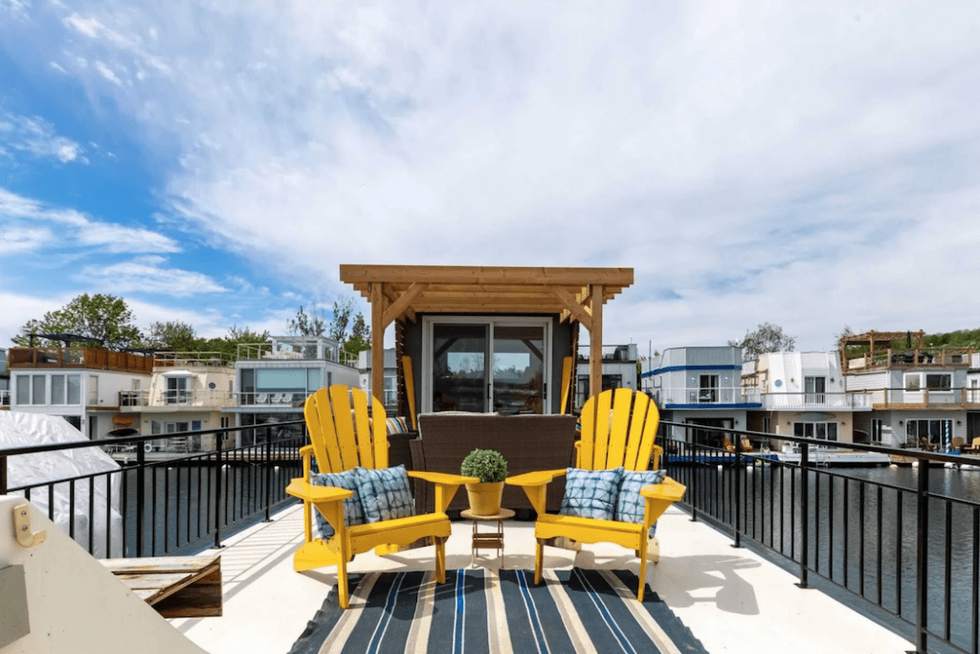 E-31 - 7 Brimley Road South
This houseboat is listed for $339,000 and features a very smart layout that makes it feel much bigger than your typical one-bedroom and one-bathroom unit.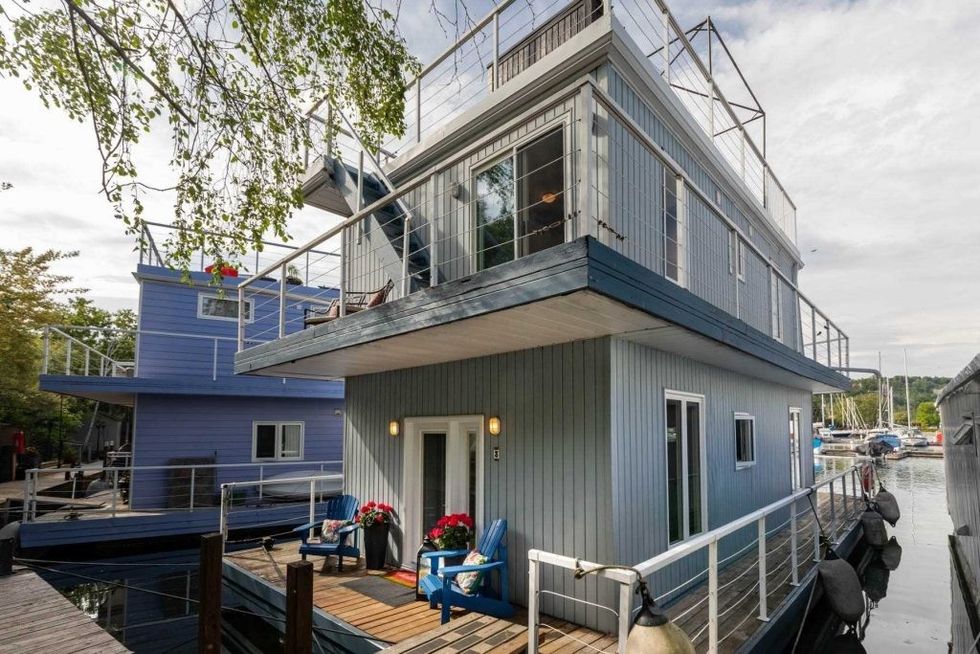 3-7 Brimley Road South
Specs:
Price: $879,000
Taxes: $796 /yr
Size: 1,000-1,199-sq.ft
Bedrooms: 2
Bathrooms: 2
With over 1,000-sq.ft of ample living space spread across two floors, this houseboat is as spacious as they come and feels more like a detached house than a floating home. Inside, you'll find 2-bedrooms and 2-baths, plus three levels of decking boasting prime lake views.
This multi-level home is bright and airy thanks to all of the windows, which let in plenty of natural light, especially in the spacious, open-concept kitchen that overlooks the marina.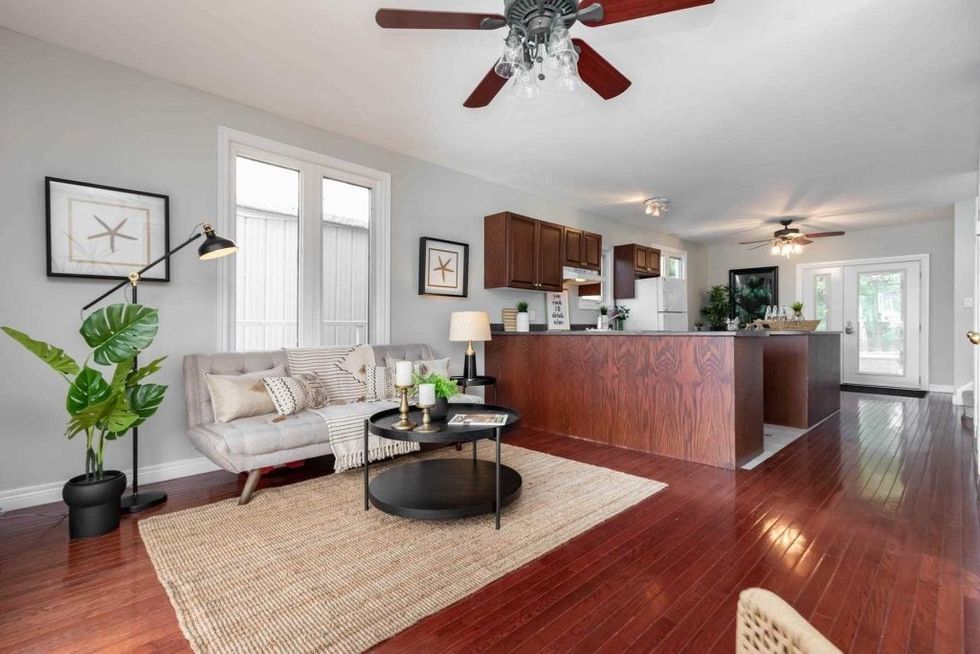 3-7 Brimley Road South
On the main floor, you'll also find the living and dining areas, boasting gleaming hardwood floors and a double-set of doors that step out to the waterside deck. There's also a small bathroom and laundry.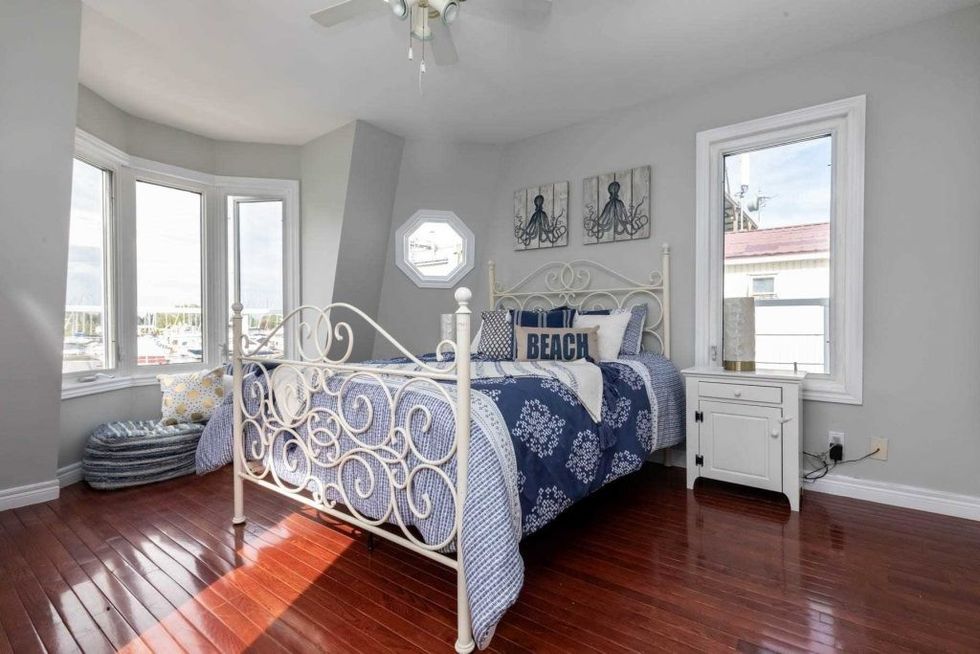 3-7 Brimley Road South
On the second floor, you'll find a four-piece bathroom and two bedrooms, which are both bright and filled with natural light. If the homeowner works from home, they could convert the smaller bedroom into an office if needed.
The second floor also steps out to a wraparound deck with ample seating areas that boast endless views.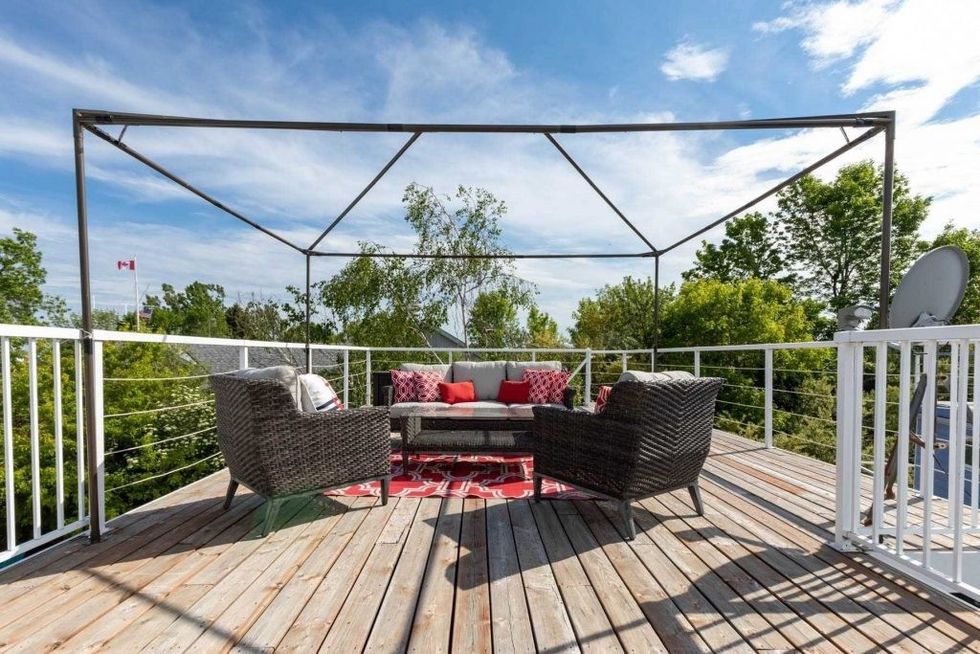 3-7 Brimley Road South
There's an incredible rooftop patio on the level above, giving you plenty of space for entertaining and endless options of where to enjoy the sunrise or sunset.
While this houseboat comes with a higher price point of $879,000, its size and double bedroom offering still make it a steal compared to 2-bedroom ground-level homes.
Listed